Easy And Budget Friendly Window Decor Ideas And Tutorials
A collection of easy and budget friendly window decor ideas, including draperies, Roman shades, cornices, valances and budget friendly drapery hardware.
Let's talk about window decor. As the former owner/operator of a custom window treatment workroom, I consider window treatments to be the jewelry to a room's outfit!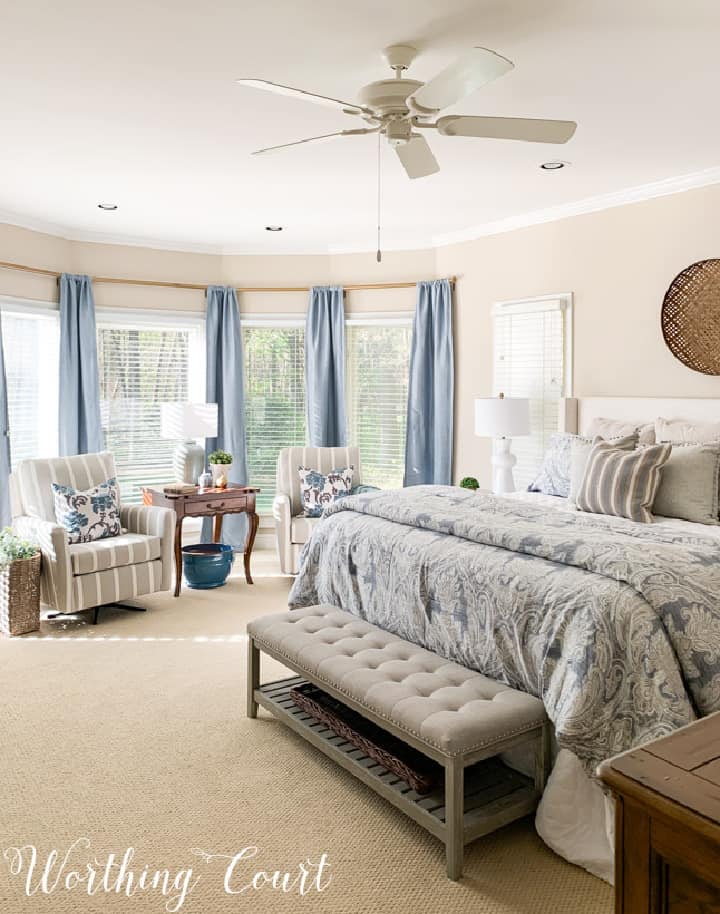 Pin
BUT – the labor price for custom window treatments can be very costly. Add the cost of fabric, drapery hardware and installation to that and your cost can shoot right through the roof.
Thankfully, for us budget minded folks, there are many easy options for getting the look of custom window treatments on a budget!
There are many good reasons for adding window treatments to your home – let me try to convince you:
They aren't always just for looks. Having window decor can actually add value to your home.
From a visual perspective, window decor elevates the decor in your home and helps to give rooms a finished, pulled together look.
Depending upon how you hang it, window decor can actually make a room appear larger and ceilings higher.
Draperies and window shades provide privacy and can actually save you money by helping to control the temperature in your home. When open they allow warming sunlight to enter a room, but blackout draperies and shades will block the sun and help to cool a room. They can also be lined with thermal lining to help to keep a room warmer during the cold months, keep air conditioned air from escaping during the warm months and help to reduce outside noise.
Valances, faux Roman shades and inoperable draperies (draperies that don't actually close) work well to dress windows when you don't want or need to be able to completely cover a window  for privacy or light control.
All types of window decor do a wonderful job of softening all of the corners and hard edges that surround a window. Or they can help camouflage and dress up windows that don't have any trim around them.
I've rounded up a great collection of two dozen different ideas to give you inspiration for affordable window treatments around your own home. Many of these ideas are actually step by step tutorials for those of you who love to save money by doing it yourself.
You'll find loads of window treatment ideas for all different styles and budgets and many of them don't require any sewing!
SHADES & ROMAN SHADES
Shades and Roman shades are a good option to use in several instances:
you don't have space for draperies to hang
you don't want to cover the trim work
you want to layer window decor, such as using a shade flanked by draperies
you want a more tailored look
when you need something where draperies aren't practical
HOW TO MAKE A NO-SEW FAUX ROMAN SHADE STEP BY STEP from WORTHING COURT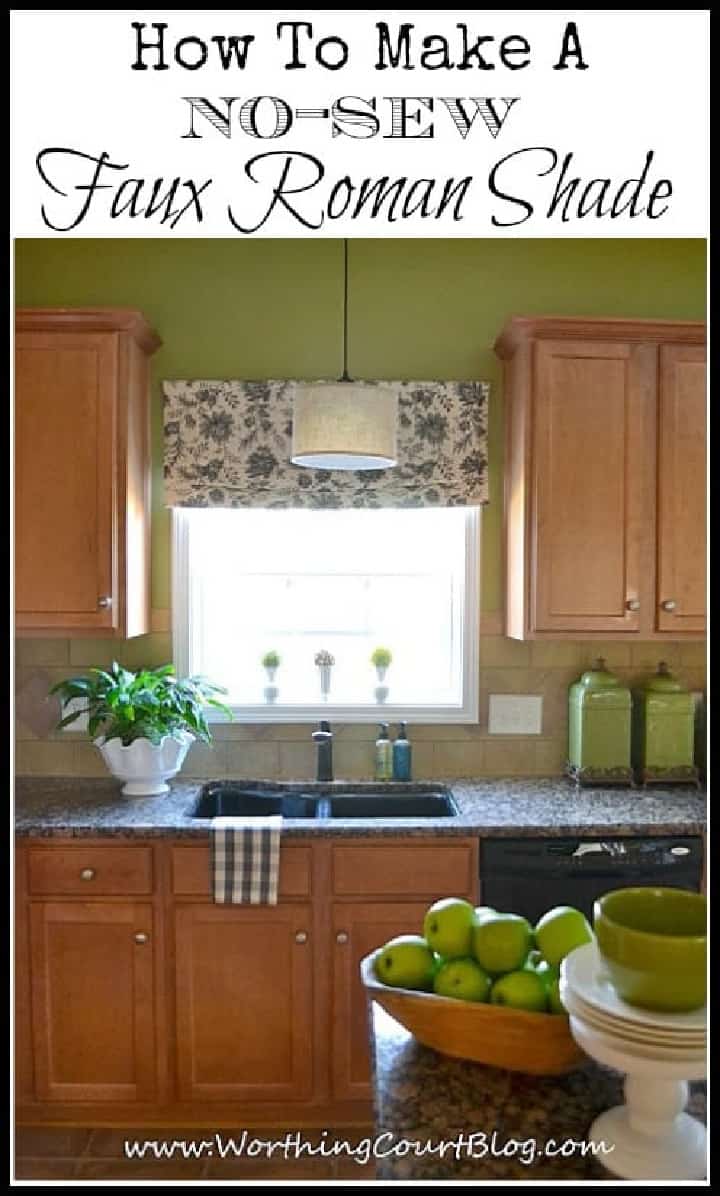 Pin
HOW TO MAKE A RELAXED ROMAN SHADE THE EASY WAY from DIY DECOR MOM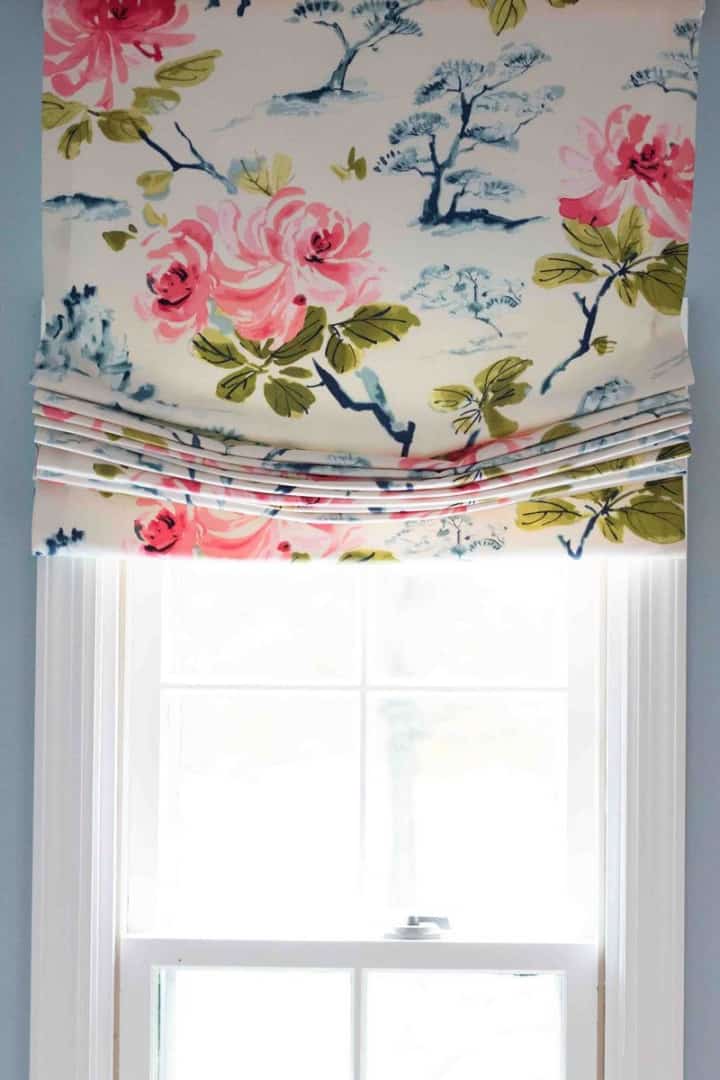 Pin
DIY ROMAN SHADE from SATORI DESIGN FOR LIVING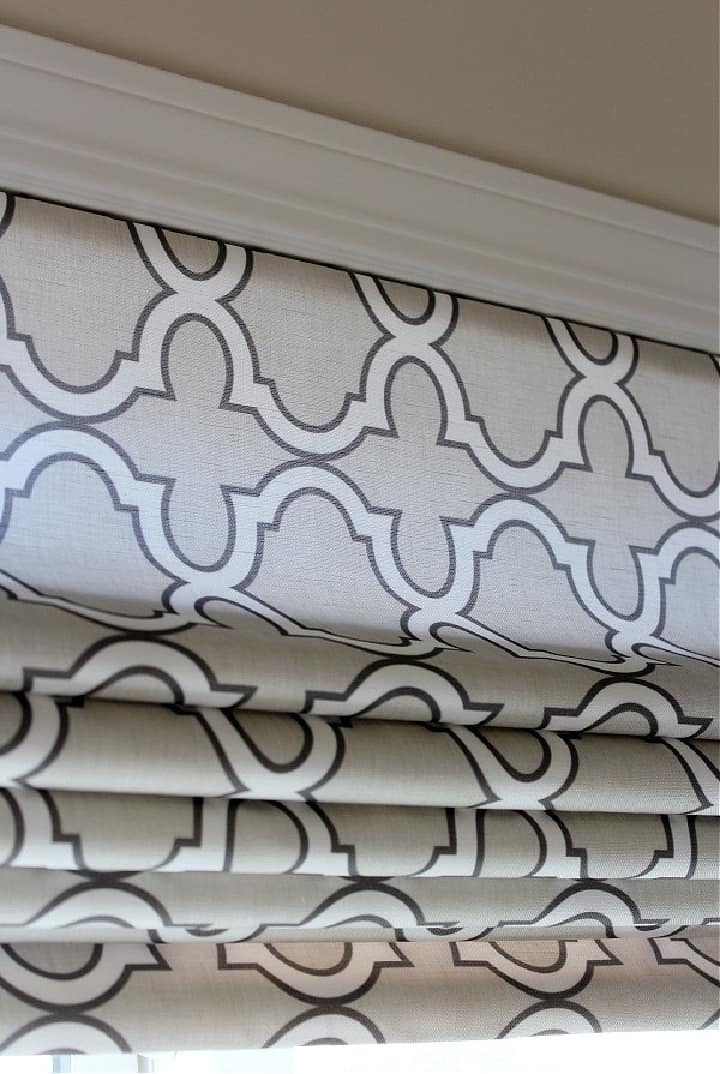 Pin
HOW TO MAKE A ROMAN SHADE from CYPRESS & SIENNA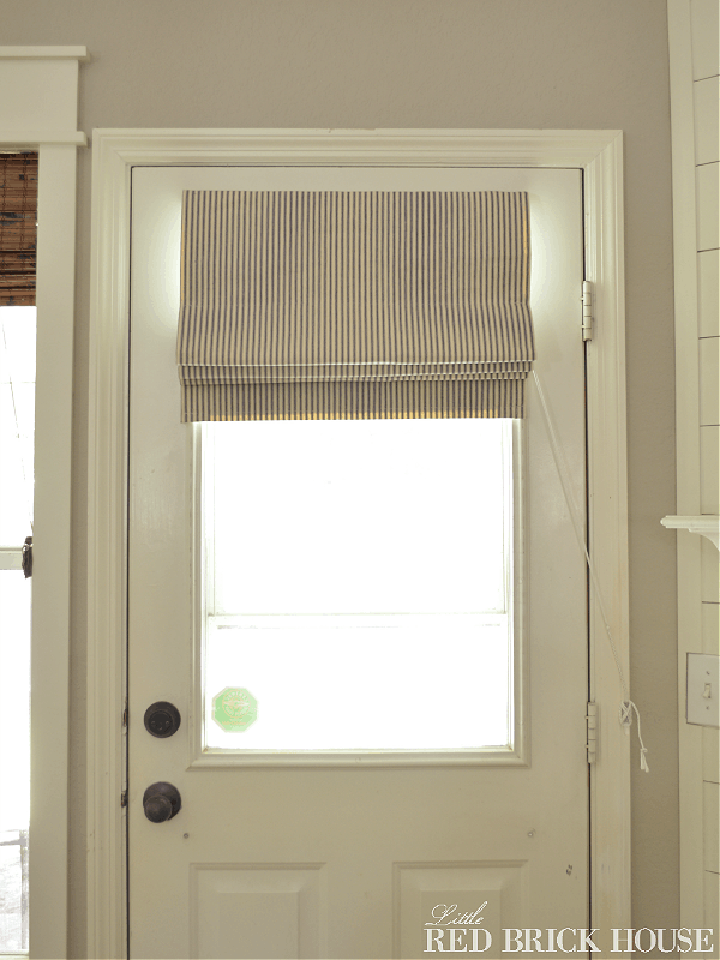 Pin
UPHOLSTERED CORNICES
Upholstered cornices:
can make a beautiful design statement, especially when made with a shaped bottom edge
are money saving because they don't require much fabric
give the appearance of a higher end, custom window treatment
can be used to hide less appealing blinds when they are raised
can be used to hide unattractive window decor hardware
HOW TO MAKE AN UPHOLSTERED CORNICE – STEP BY STEP from WORTHING COURT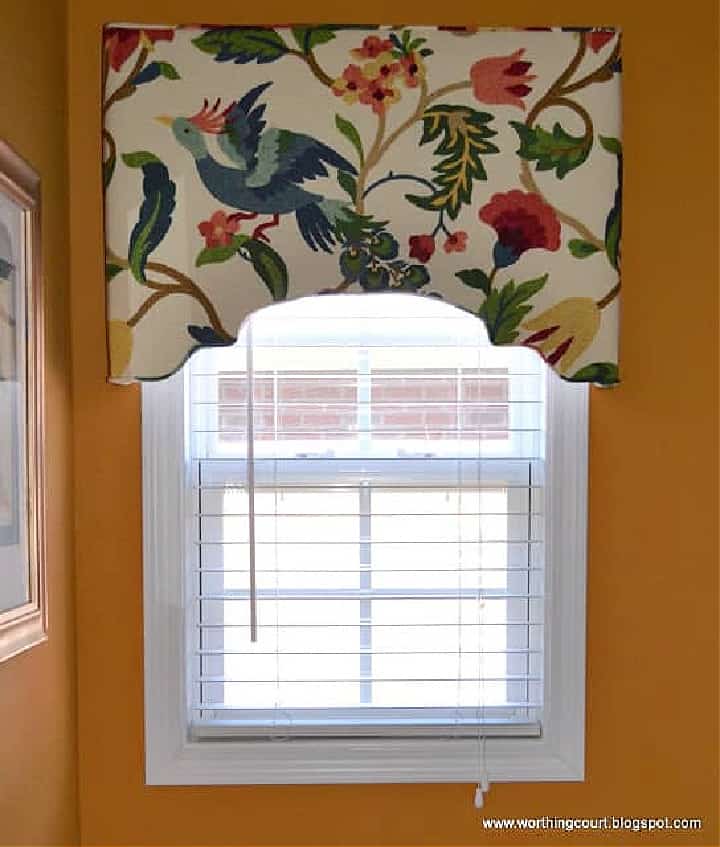 Pin
DIY FABRIC COVERED CORNICE from DIY DECOR MOM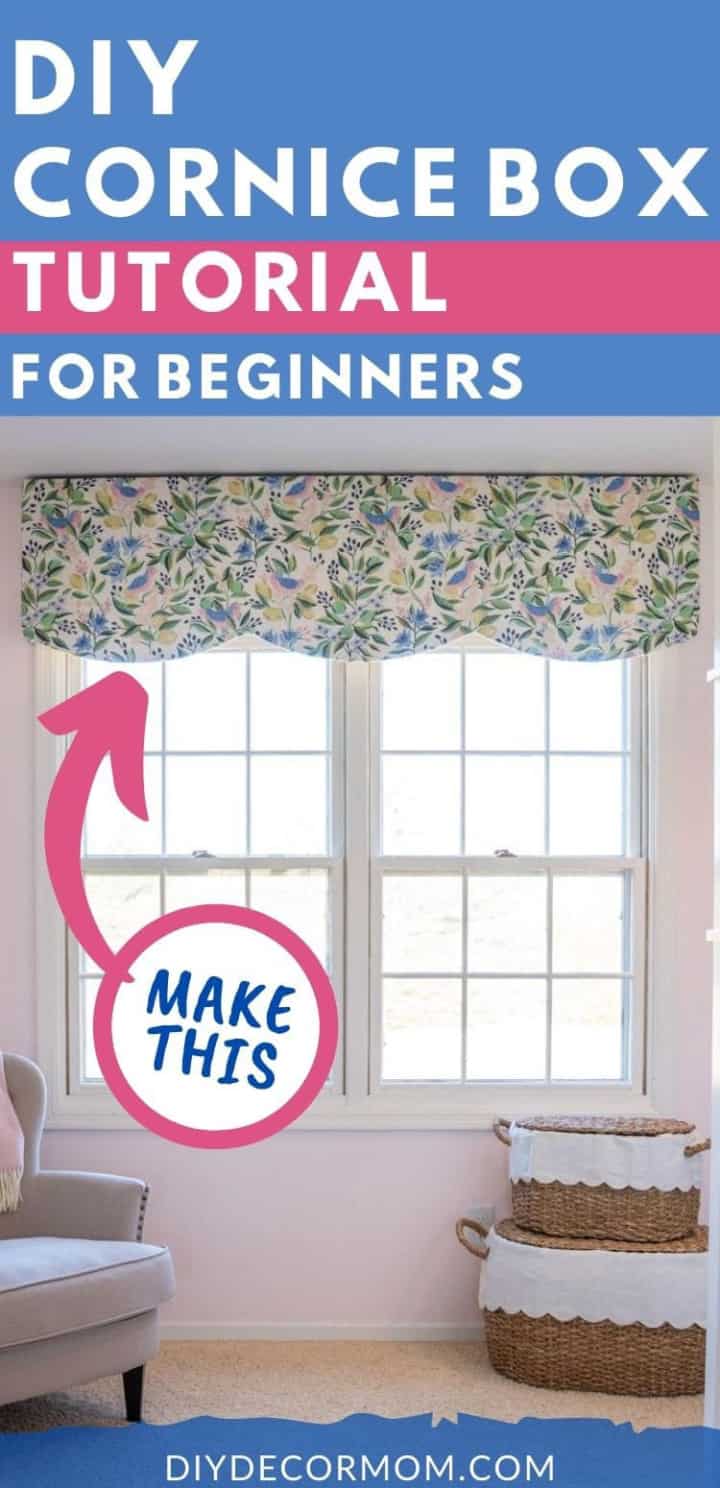 Pin
ALL ABOUT CORNICES & HOW TO MAKE YOUR OWN from HEATHERED NEST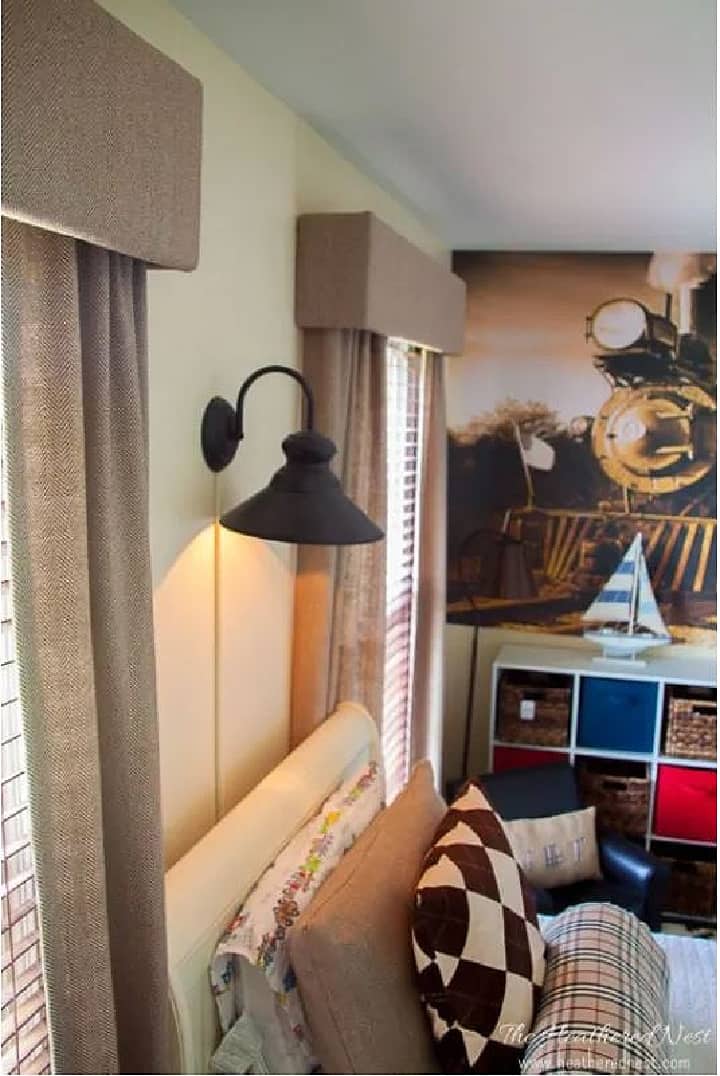 Pin
DIY PAGODA STYLE WINDOW CORNICE from DIMPLES & TANGLES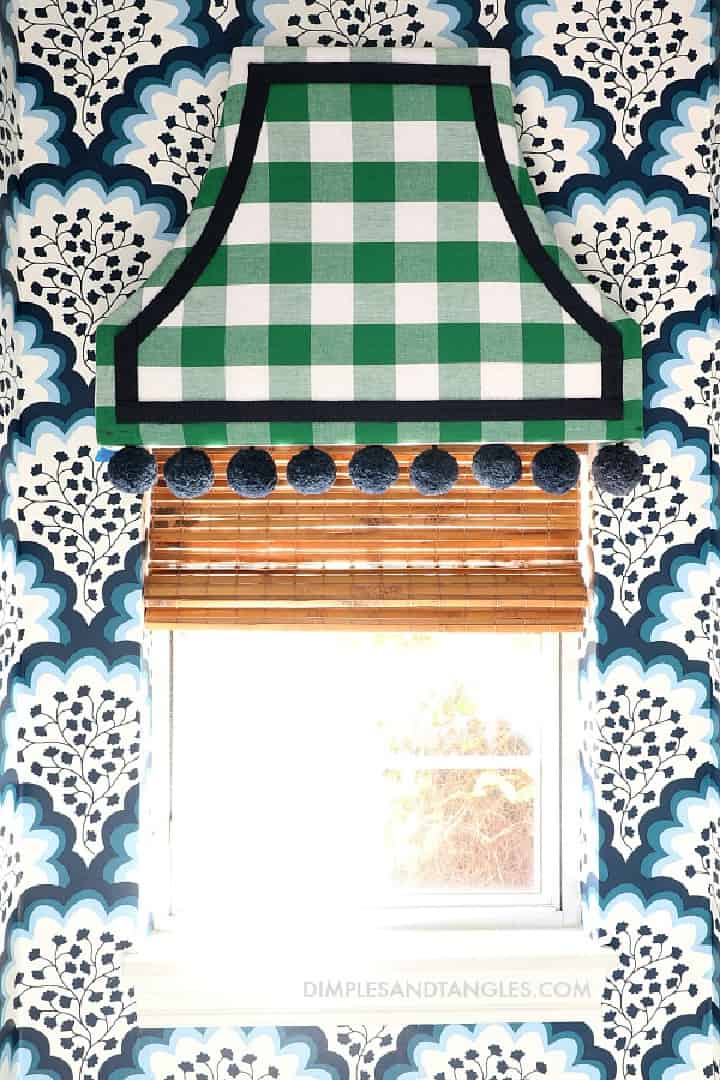 Pin
VALANCES
Valances:
are a good choice when you need something quick and easy
when you want to save money by not using much fabric
are perfect for giving a window a little accent without a lot of fussiness
can add to the visual height of the room when hung higher than the window frame
can visually change the shape of a window, ie: when you don't want an arched window on the inside of your home
NO-SEW WINDOW VALENCE IN AN HOUR (OR LESS) from IN MY OWN STYLE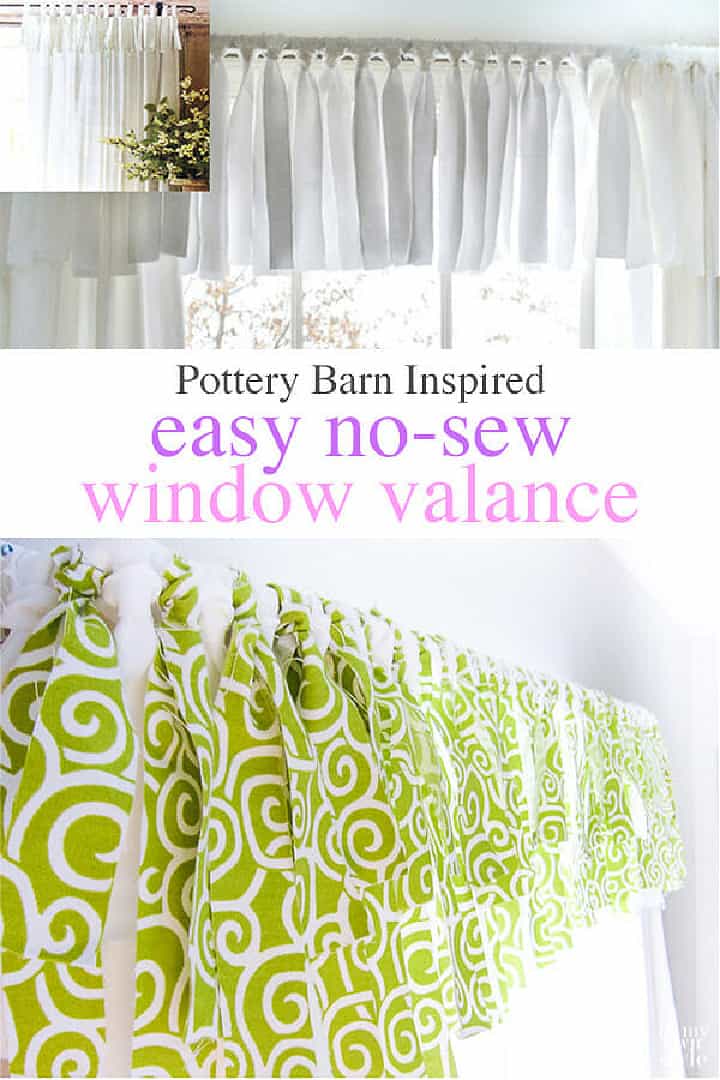 Pin
DIY HANKERCHIEF WINDOW VALANCES from DESIGNED DECOR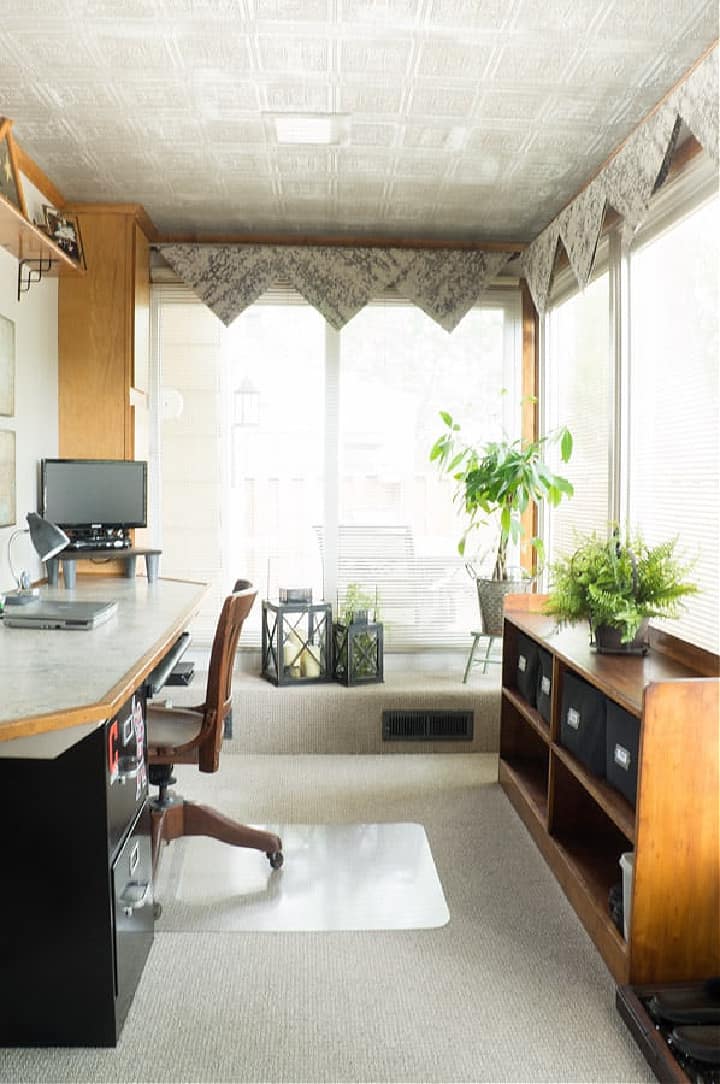 Pin
NO-SEW WINDOW VALANCE TUTORIAL from MARTY'S MUSINGS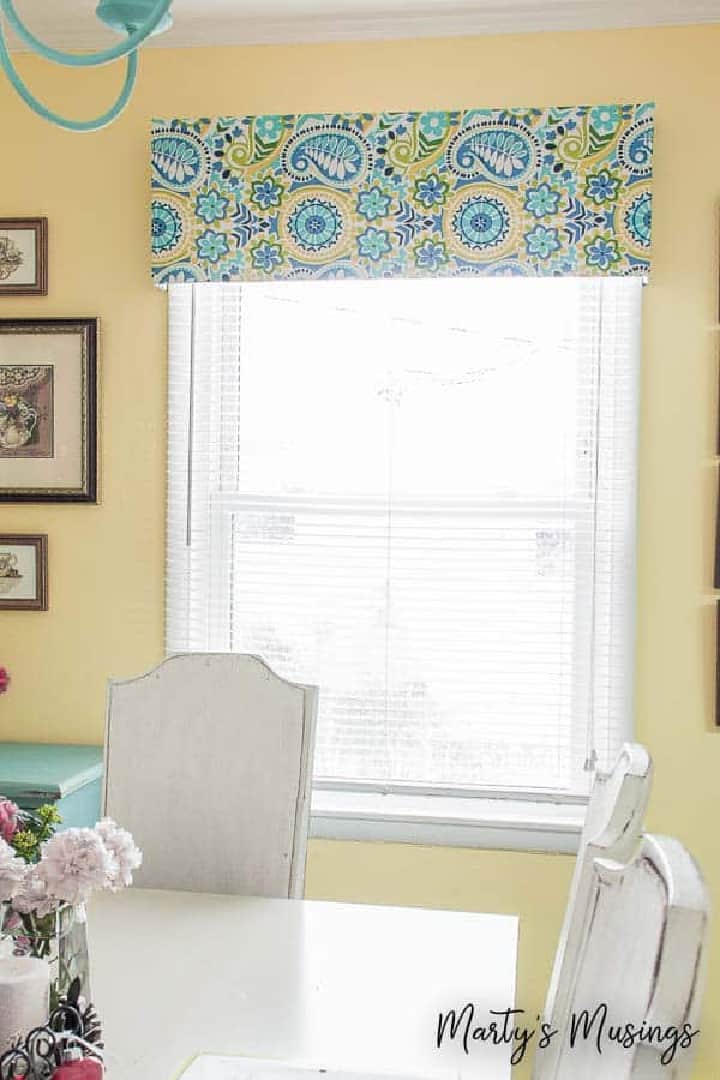 Pin
WOOD & DROP CLOTH VALANCE from SALVAGED LIVING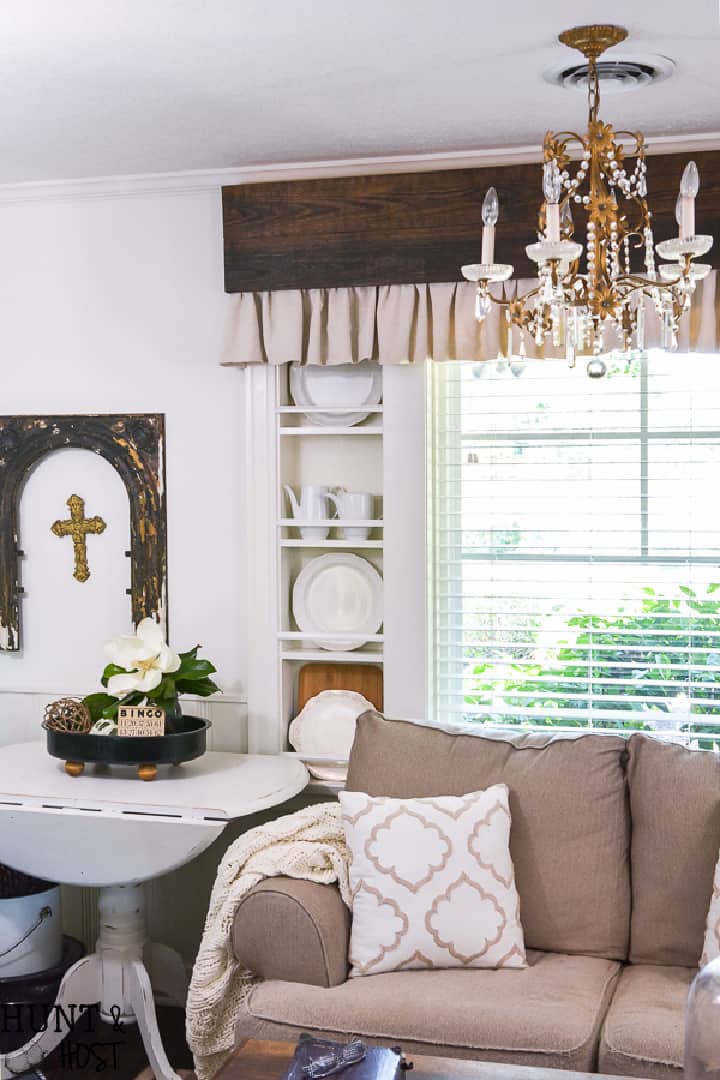 Pin
DIY BOX PLEAT VALANCE from SALVAGED LIVING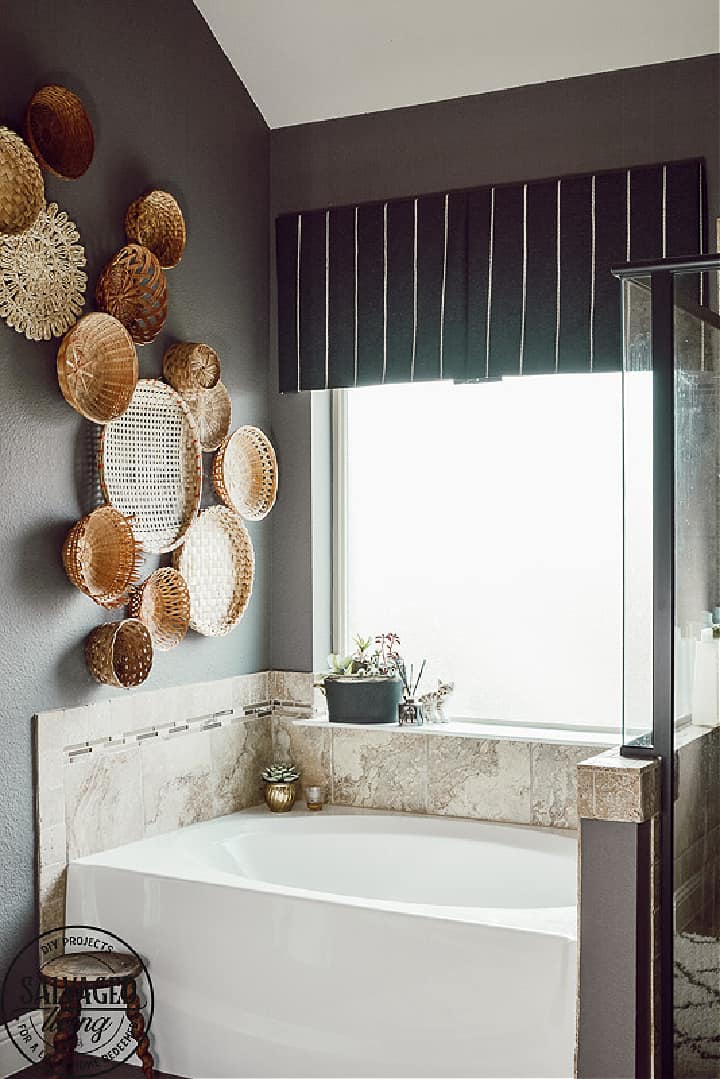 Pin
DRAPERIES
Draperies not only look beautiful, but serve many practical purposes:
they help to control the temperature in a room, especially when lined with thermal lining
they protect from damaging uv rays that fade furniture fabrics and floors
they can help to reduce dust entering your home from outside
blackout draperies can actually improve your sleep by blocking out light
can help reduce outside noise from entering your home.
HOW TO MAKE LINED DRAPERIES JUST LIKE THE PROS (TO USE WITH CURTAIN RINGS) from WORTHING COURT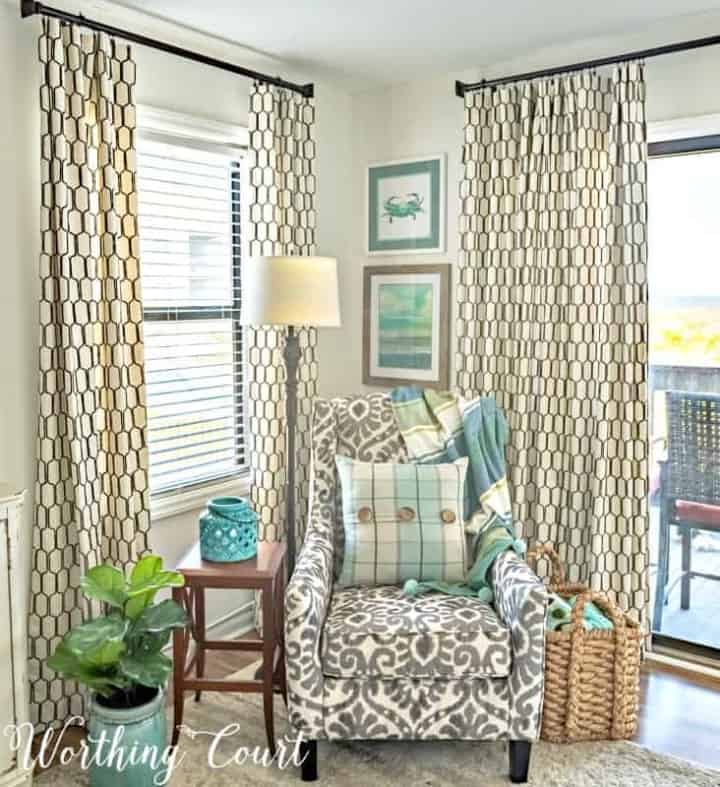 Pin
WINDOW DECOR IDEA FOR FRENCH DOORS from WORTHING COURT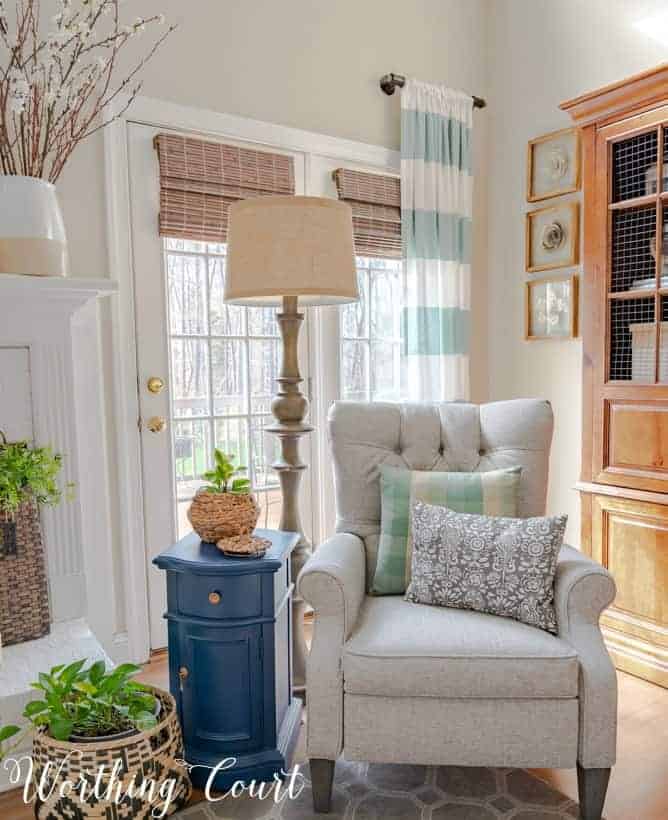 Pin
HOW TO MAKE CURTAINS WITH GROMMETS from HOUSEFUL OF HANDMADE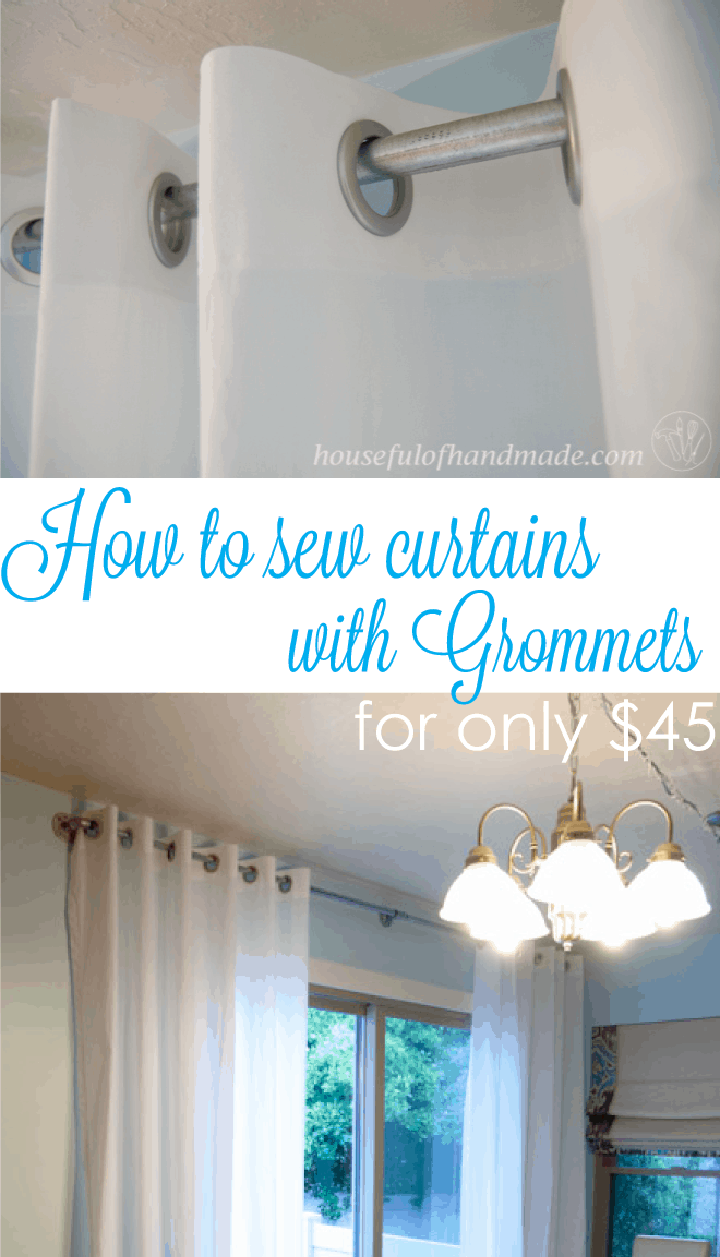 Pin
IDEA FOR FRAMING OUT A BAY WINDOW WITH STATIONERY DRAPERIES from WORTHING COURT
Pin
HOW TO ADD BLACKOUT LINING TO STORE-BOUGHT CURTAINS from SO MUCH BETTER WITH AGE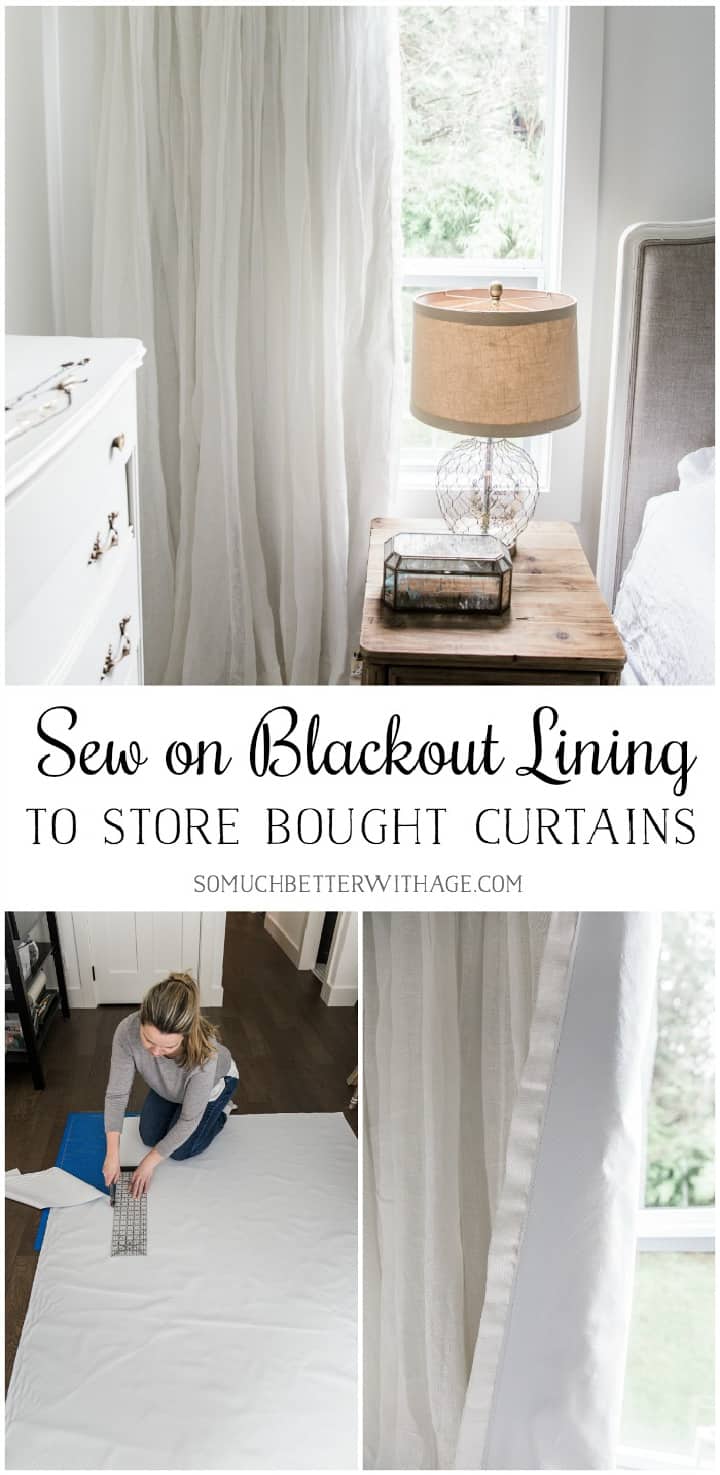 Pin
BUDGET FRIENDLY DRAPERY HARDWARE
The hardware you use for your window decor:
is the cherry on top of the window treatment "icing", so to speak
can completely "ramp up" the look of less expensive treatments
needs to be substantial and sturdy enough to support the type of window treatment being used
can be customized to fit the style of your home
can add value to your home
SUPER BUDGET FRIENDLY DRAPERY HARDWARE from WORTHING COURT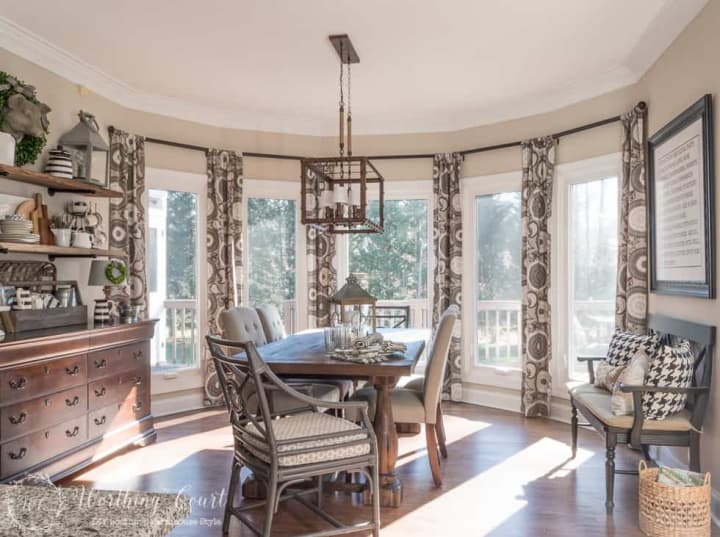 Pin
DOOR KNOB & INDUSTRIAL PIPE CURTAIN RODS from IN MY OWN STYLE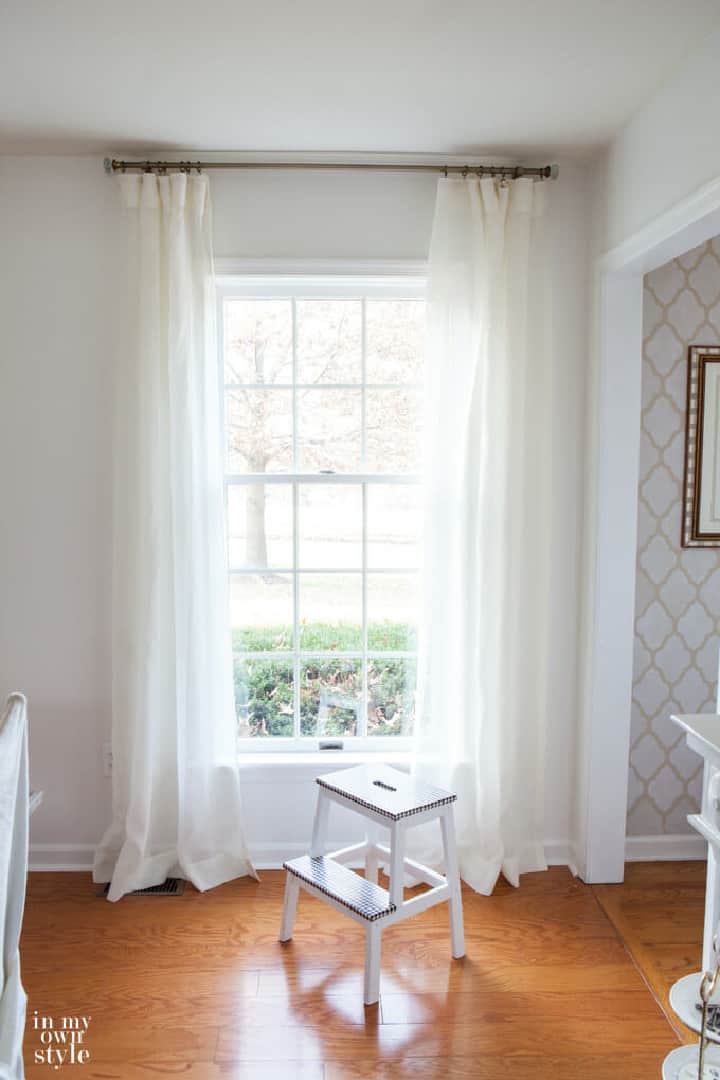 Pin
LONG CURTAIN RODS FOR SUNROOMS & BIG WINDOWS from CRAFTIVITY DESIGNS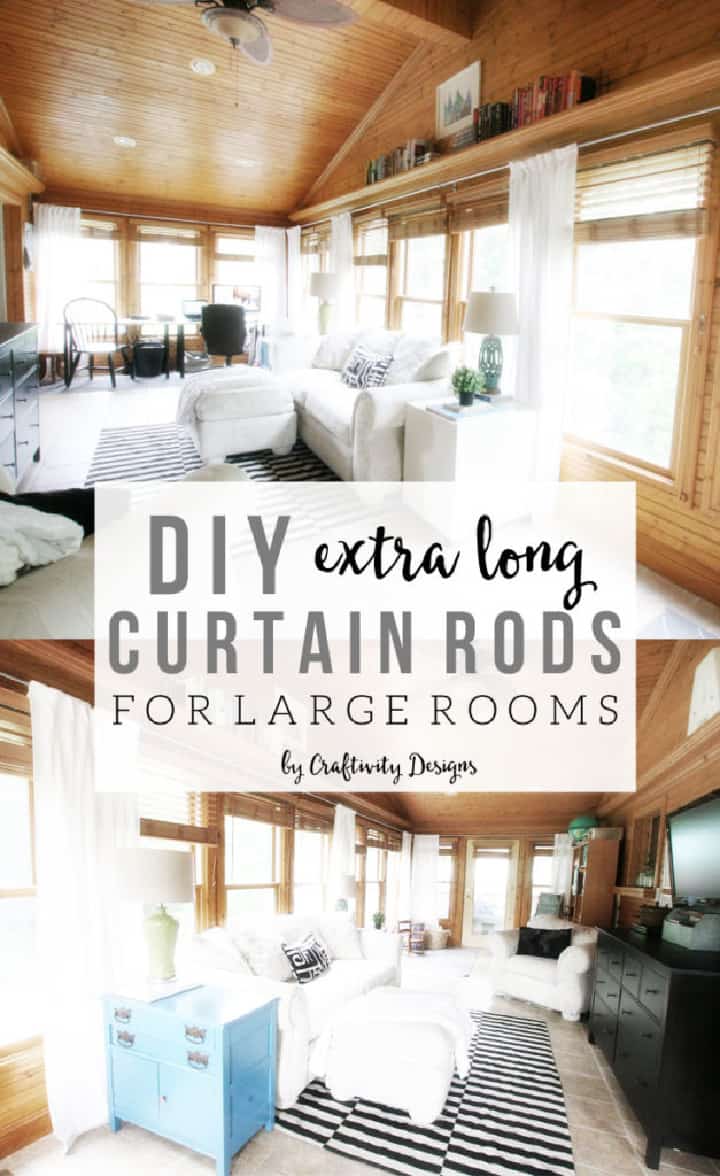 Pin
THE CHEAPEST CURTAIN RODS EVER from LOVELY ETC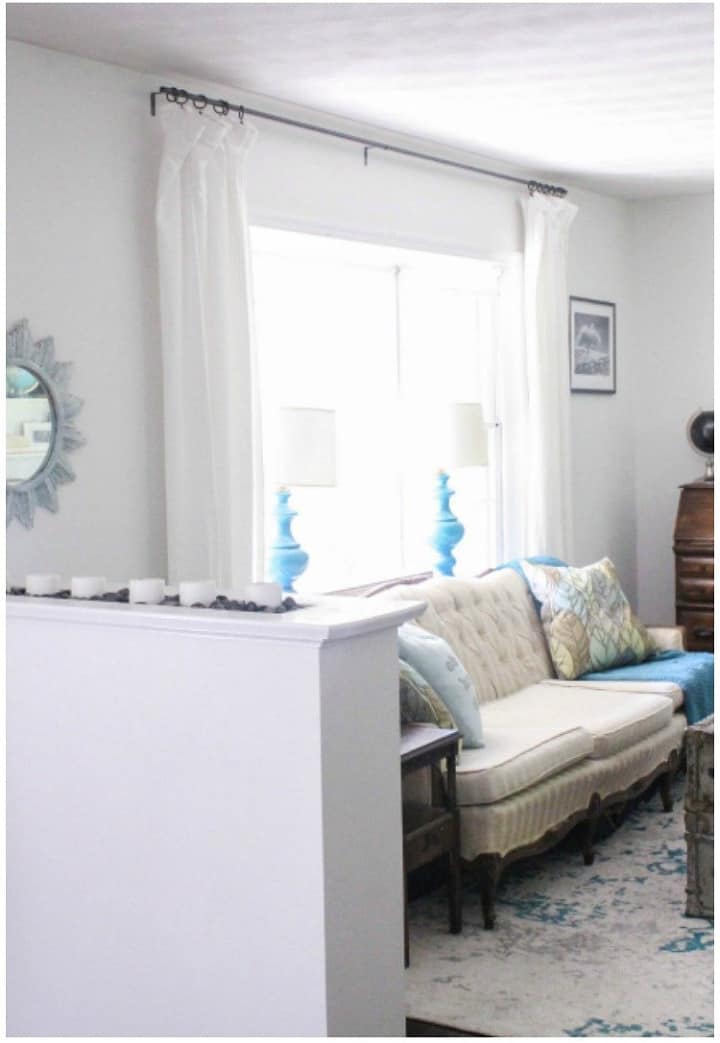 Pin
HOW TO HANG CURTAINS WITH COMMAND HOOKS (NO HOLES!) from THE HAPPIER HOMEMAKER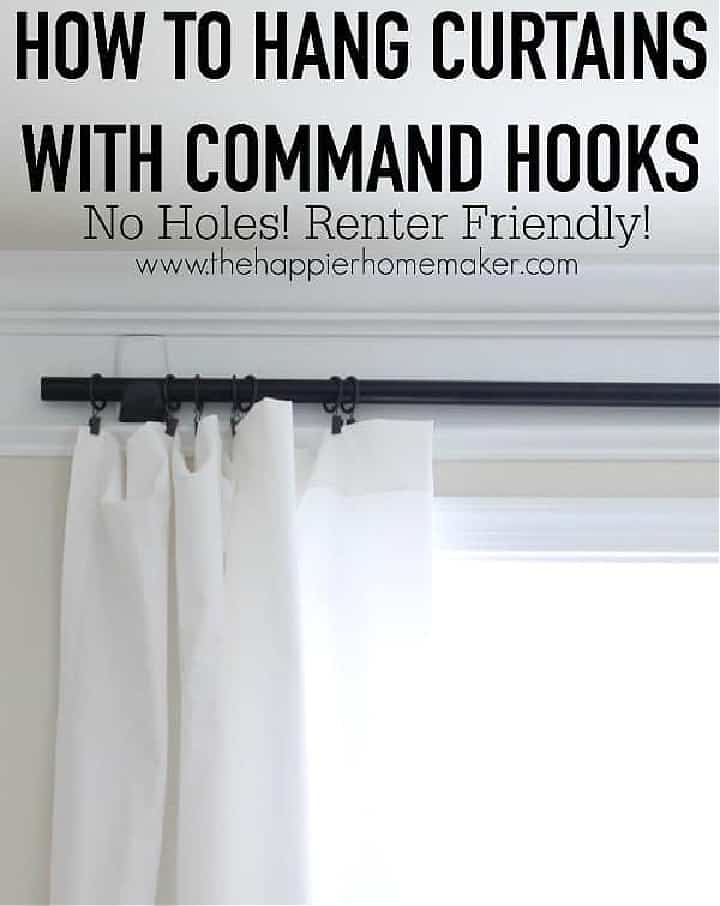 Pin
EASY DIY WOOD CURTAIN RODS & BRACKETS from ABBOTS AT HOME
Pin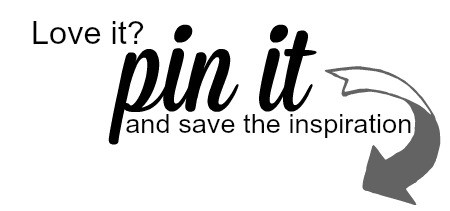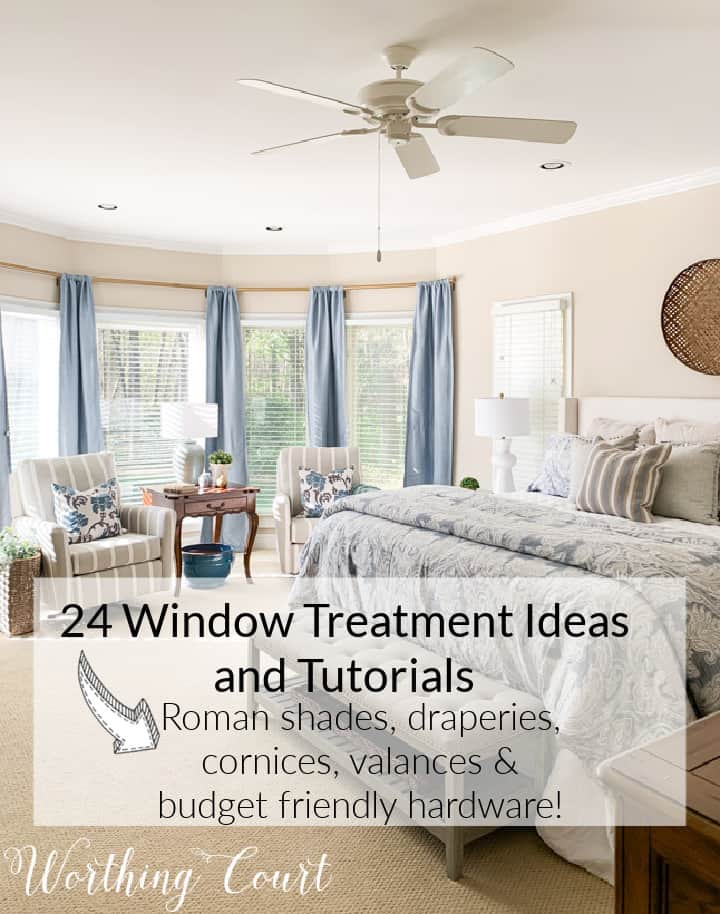 Pin