The corner of our family just may be my favorite spot!
I love this corner of our family room.  The whole room fills with light when the sun streams through the french doors.  My blogging spot is on one end of the couch and this is what I get to look at.  I guess that seems kind of silly, doesn't it?  BTW – that's the top of a surround sound speaker that you can see peeking above the top of the chair.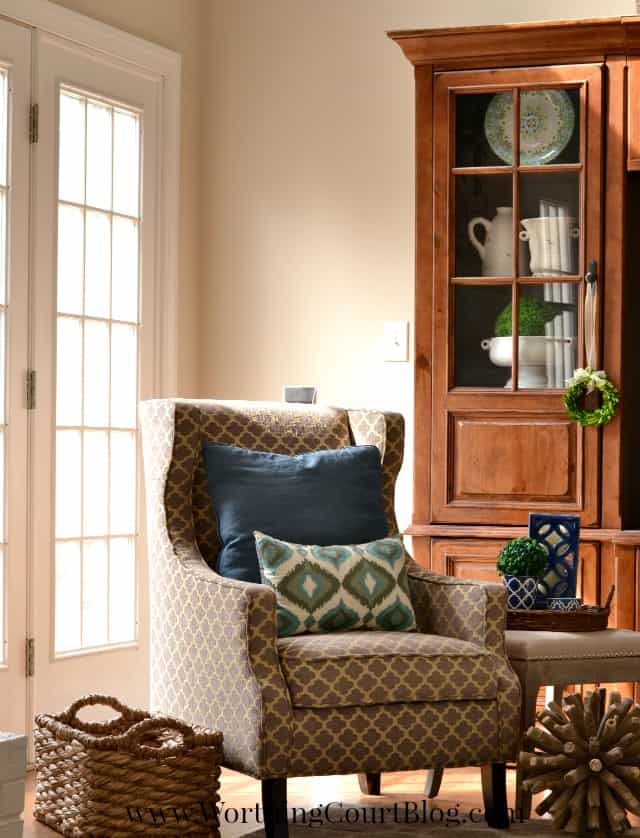 This is what you see when you enter our front door and look through the foyer.  You can get a little glimpse of our new area rug in this picture.  If you follow me on Instagram, then you may remember that I was worried about the pattern of this rug fighting with the pattern in the chair.  But I think it works just fine – you can see that I love to mix patterns.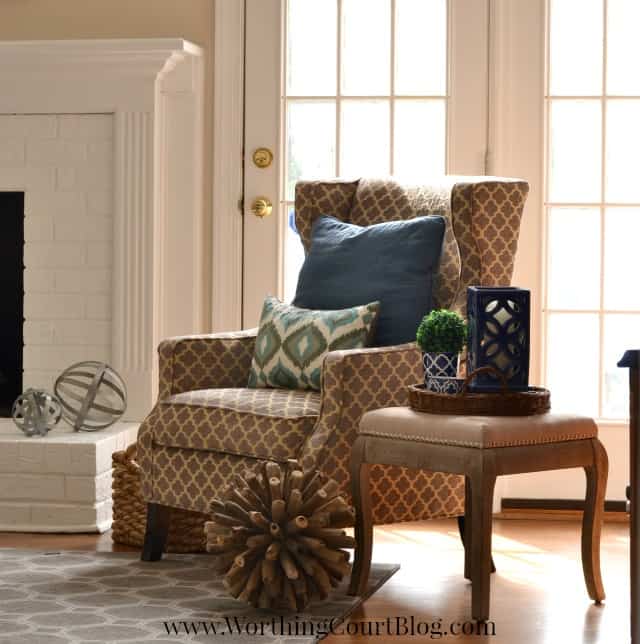 And you get a glimpse of our painted brick fireplace too.  That was another DIY project that I posted a picture of on Instagram when I was contemplating whether or not to just whitewash the brick or completely paint it.  I guess you can see that completely painted won out.  I loved the whitewashed look, but Pookie thought it was a little pink.
Side Table
The side table is actually a cute stool that I picked up at HomeGoods last year.  It comes in handy sometimes for extra seating.  All I have to do is move the tray over onto the hearth and pull the stool around to wherever it's needed.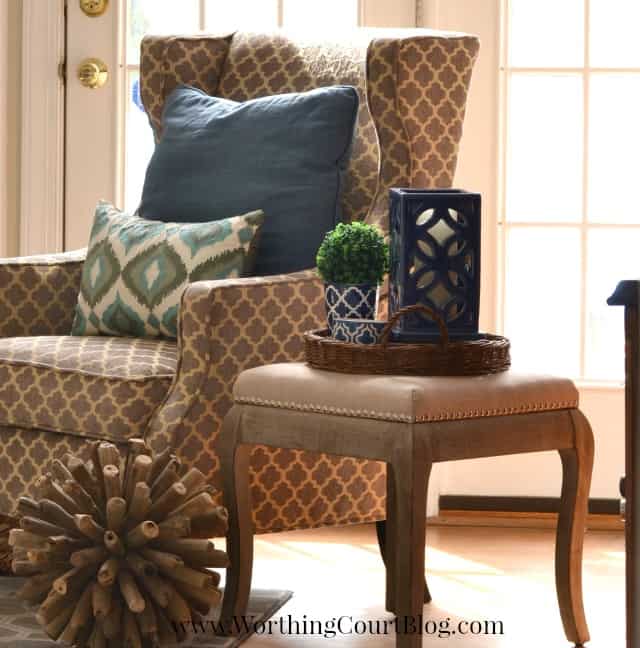 You may remember this same chair and table from the family room in our former home.  It was another late addition to that house before we knew we were going to be moving.  I don't think that I ever did a post specifically about that chair, but you can see how it looked in that house HERE.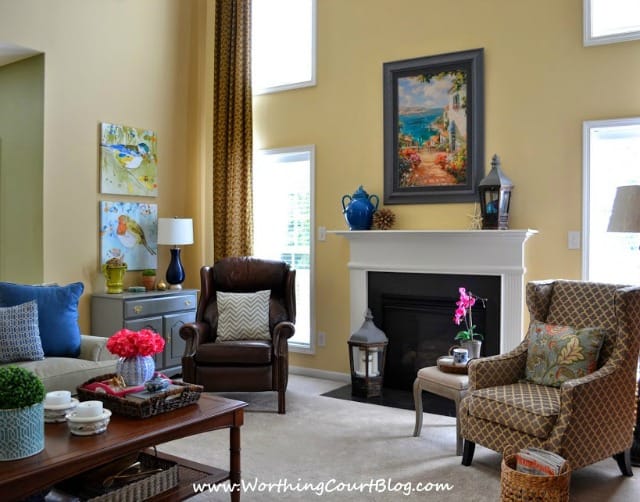 It's amazing to me how the same piece of furniture takes on a totally new look when moved from one place to another in the room.  Click HERE if you'd like to see the change in the console table from the old house to the new house.
Click HERE to see all of the awesome places where I party.