My Cozy Farmhouse Christmas Family Room
I decorated my family room with lots of cozy farmhouse Christmas decor and I can't wait to share it with you!
It is with much excitement that I join this year's Home for the Holidays blog tour sponsored by Sondra Lyn at Home! This is the 3rd year for her HFTH tour, and we promise to bring some of the most awesome home decor, craft and recipe ideas you'll find anywhere. It has gotten bigger and better each year and I think you're going to love what you see! So stay tuned – it's 30 blogs over the week, with a different topic each day. Be sure you come back here every day to get the links for that day's featured holiday blogs! Links to everyone's post can be found at the bottom.
Pin
If you're new here, welcome to Worthing Court!  Let me show you around our cozy farmhouse style Christmas family room.  It's my happy place right about now.  Over the years, I've used traditional Christmas decorations, whimsical decorations and neutral decorations in my family room.  Those were all well and good and I loved them at the time, but this year, I've returned to my Christmas roots!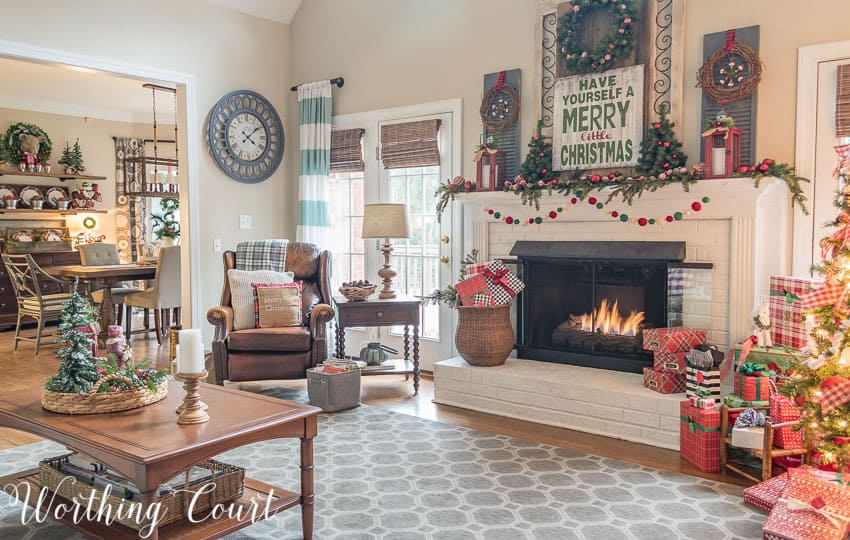 Pin
My Christmas "roots" lie in the traditional colour scheme of red and green – but in an updated farmhouse'ish way.  Like many of you, I grew up with holiday shades of red and green at Christmas, so my decor this year makes me feel all cozy and fuzzy inside!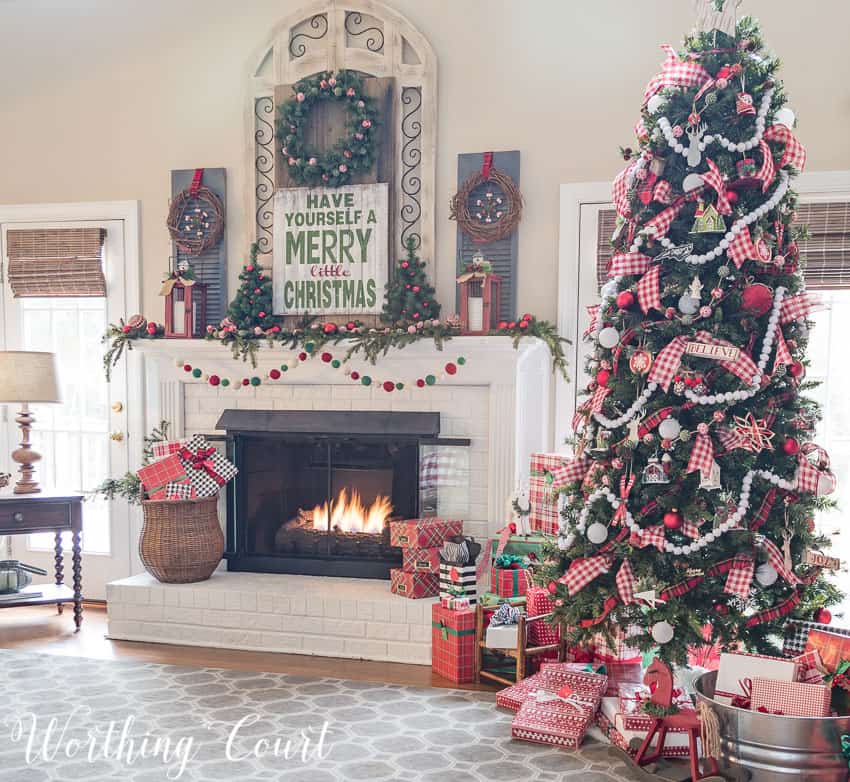 Pin
My decorated Christmas tree is loaded with a variety of ornaments, tartan plaid ribbon, checked ribbon, a white pompom garland and a Nordic sweater garland that I fell in love with (from Kirkland's).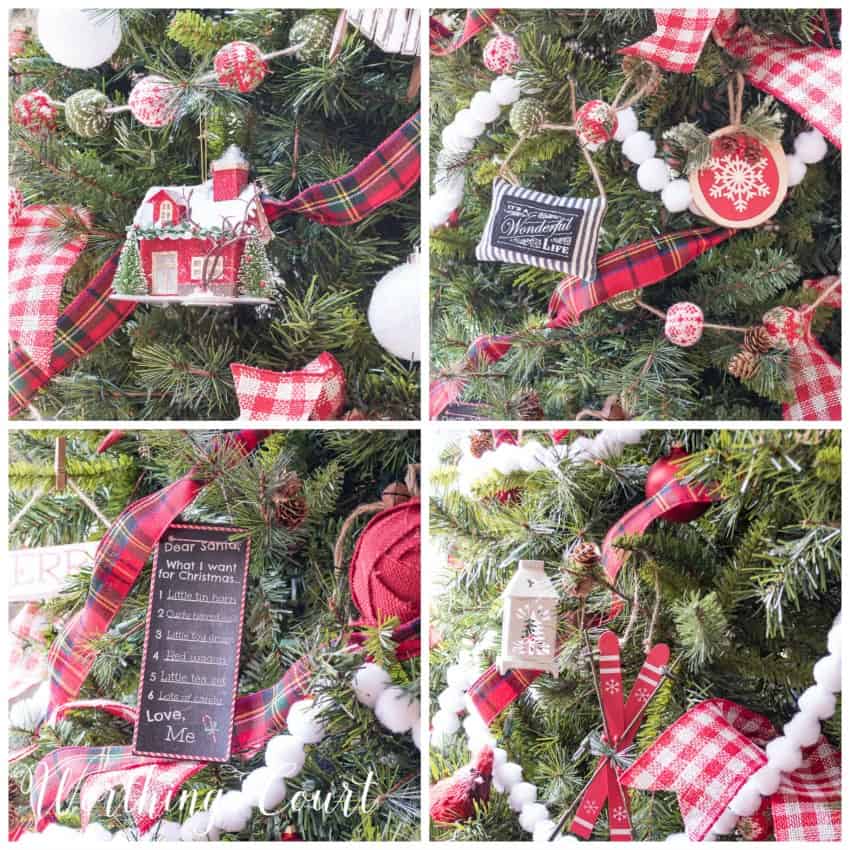 Pin
Pin
I've wrapped all of the gifts in a fun variety of patterns of lively red and green Christmas wrapping paper with a touch of black thrown in for good measure.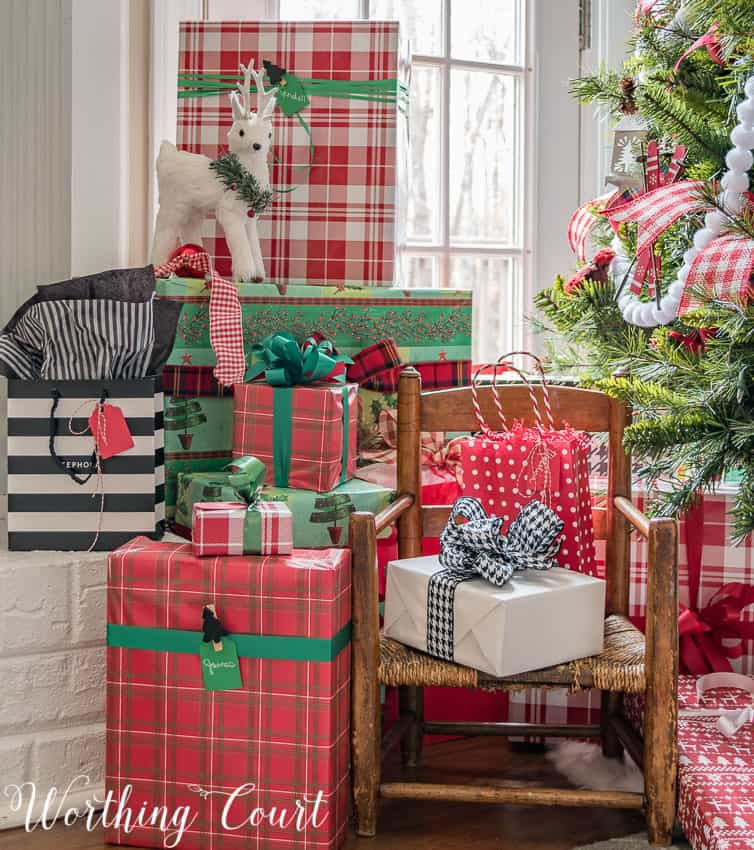 Pin
I love to surprise people by displaying my gifts in unexpected ways!  This year, not only will you find gifts under the tree, they're also in a basket on the hearth and a galvanized metal tub by the tree.  And see those plaid boxes stacked on the hearth?  They're actually photograph boxes that are already wrapped with plaid paper!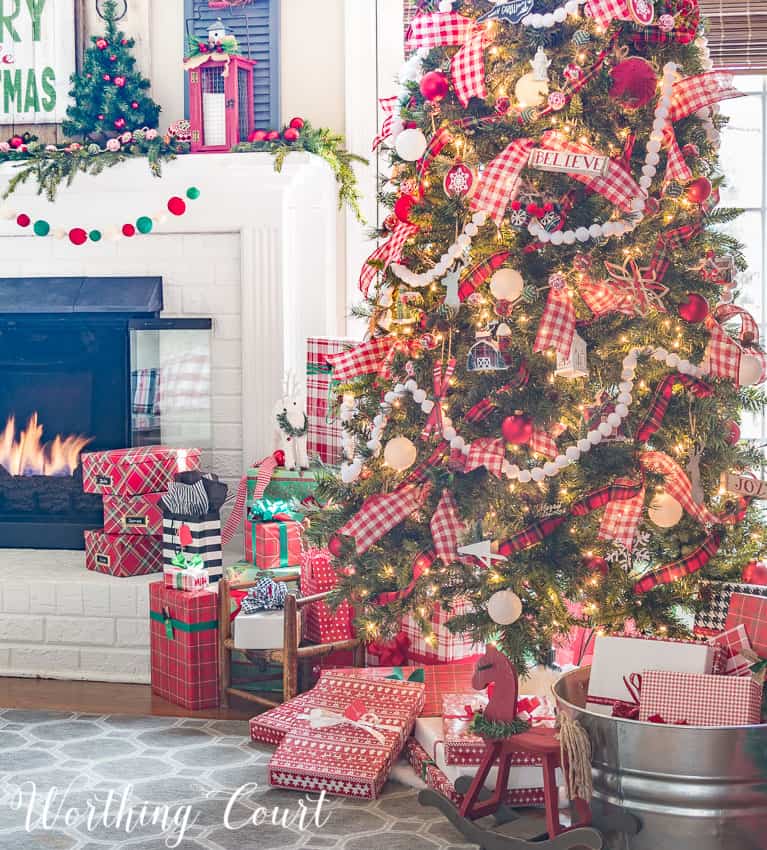 Pin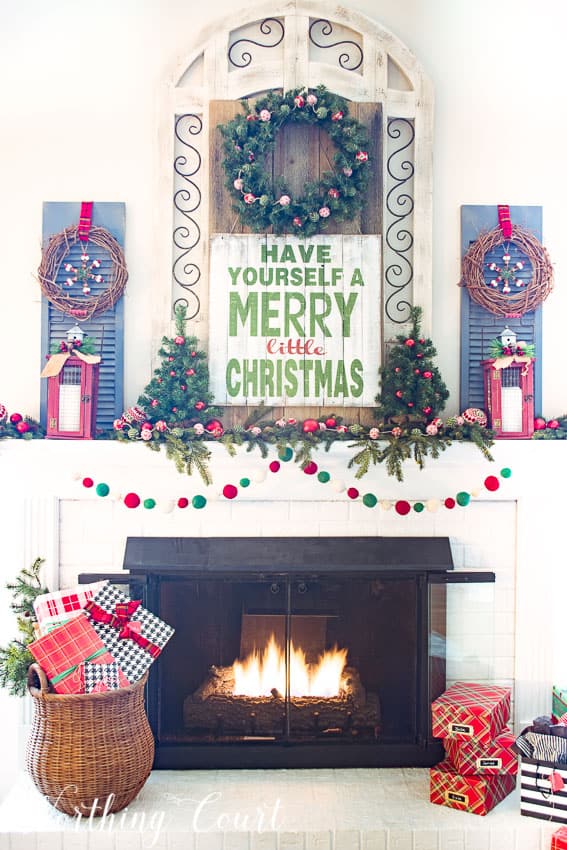 Pin
Our couch is directly across the room from the fireplace.  I only needed to add a few Christmas touches to this side of the room – a few Christmas throw pillows on the sofa and a Santa Claus and lantern display on the coffee table.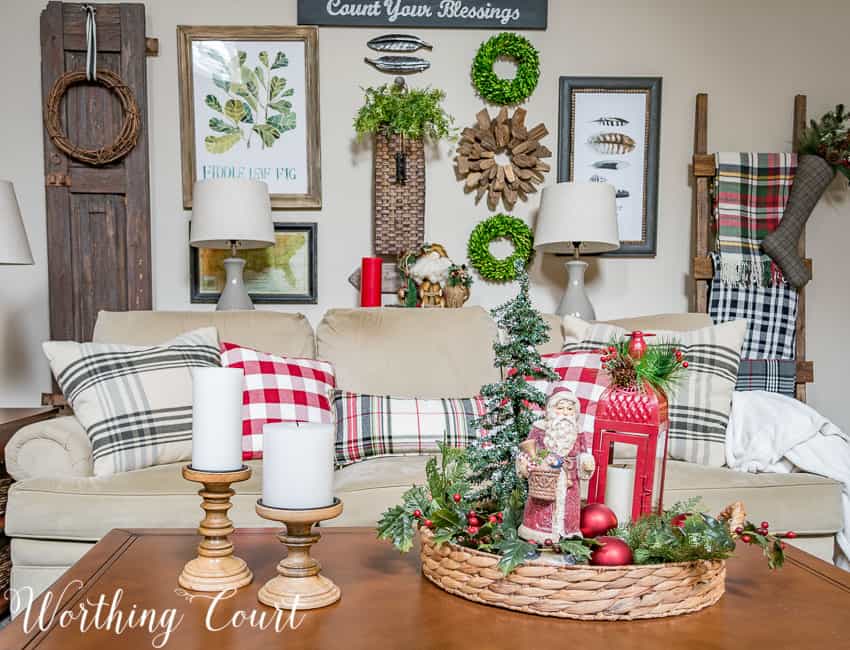 Pin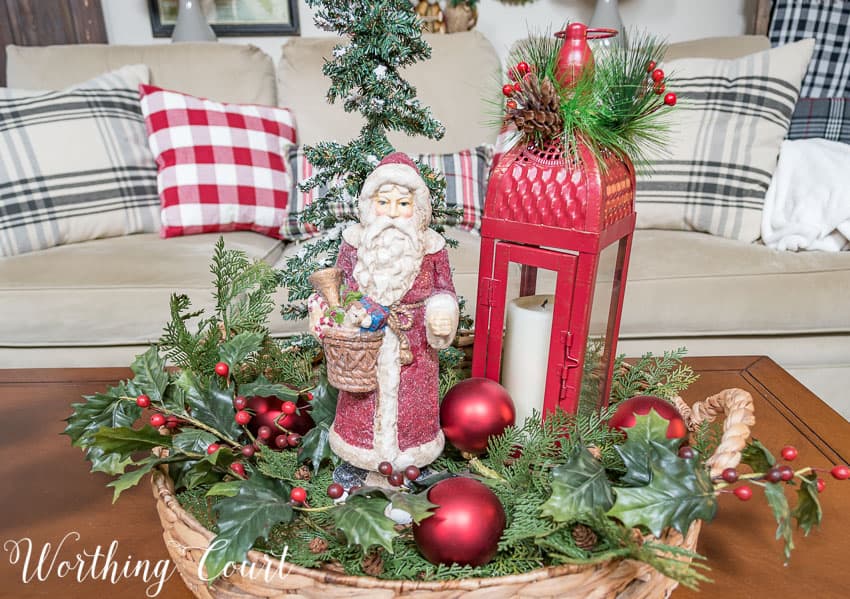 Pin
And my DIY rustic ladder got dressed up with Christmas throws in a variety of plaid patterns, topped off with a stocking filled with faux greenery and red berries.  Did you know that I made that blanket ladder?  And that it was super easy and cost under $20?  You can find the directions for how to make one HERE.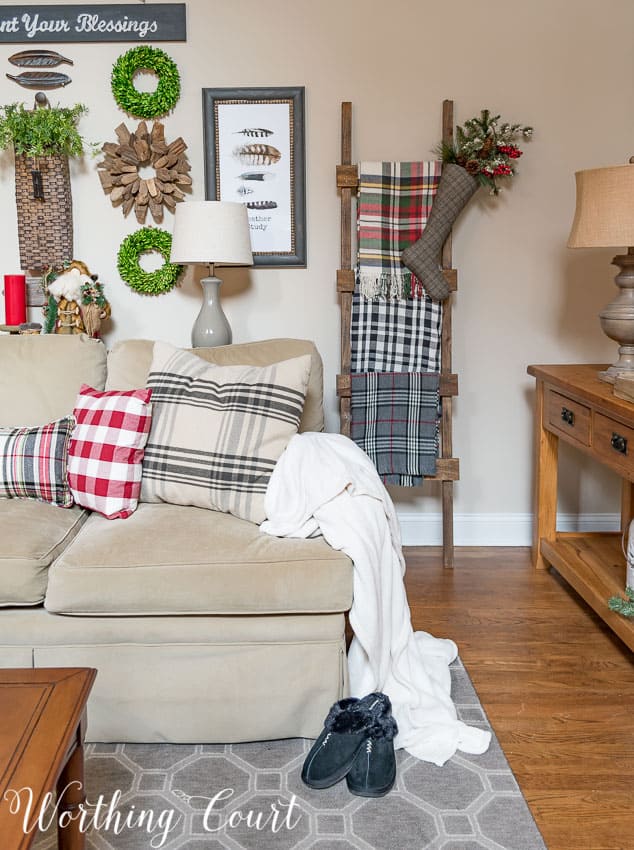 Pin
Thank you for stopping by.  I hope you have yourself a Merry Little Christmas!  Be sure to visit the rest of the blogs for their wonderful Christmas decorations and recipes.
Are you ready? Here we go!
Home for the Holidays 2016
Holiday Mantels
Holiday Recipes
Holiday Crafts
Holiday Decor
Holiday Tablescapes