5 Favorite Farmhouse Plate Racks
I have put together 5 of the most beautiful and functional plate racks that you will find!
Part of my plans for my dining room makeover include doing something with this big wall space to the left of the door leading into the kitchen.  If you missed my post about my makeover plans, click HERE to read it.
UPDATE:  CHECK OUT THE FINISHED DINING ROOM MAKEOVER REVEAL BY CLICKING HERE!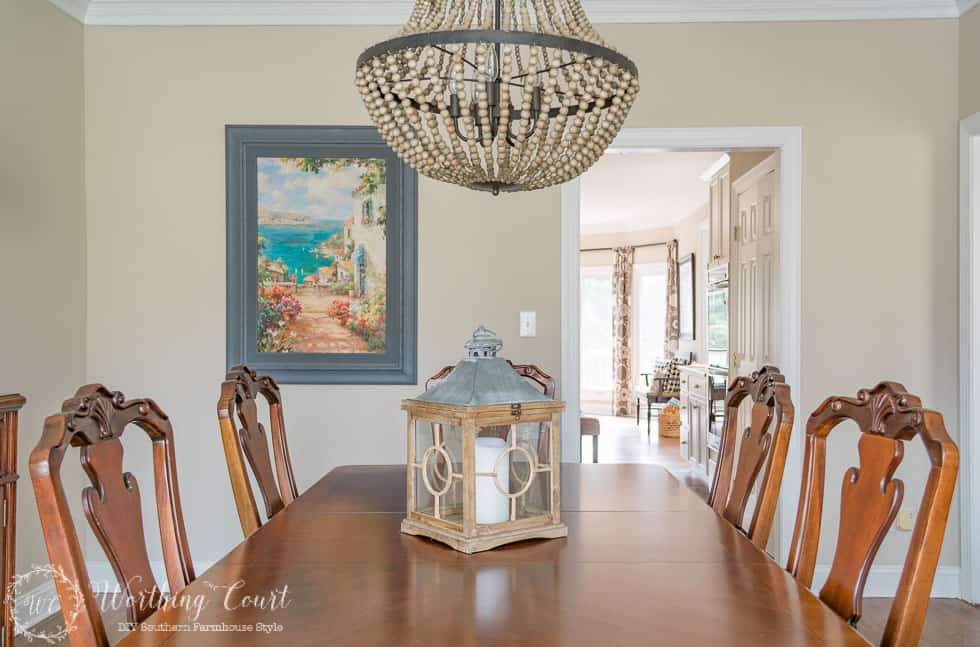 I was waffling between a diy plate rack or a collage of pretty botanic prints.  I've think that I've decided on a wall plate rack so that I can display some of my beautiful plates and platters.  I'd like to expand on my collection and I think it would be fun to be able to change them out for the holidays.
This is a look at the wall from the side.  You can see that I don't have a lot of extra room for something to stick out into the space very far.  Whatever I come up with will have to be shallow.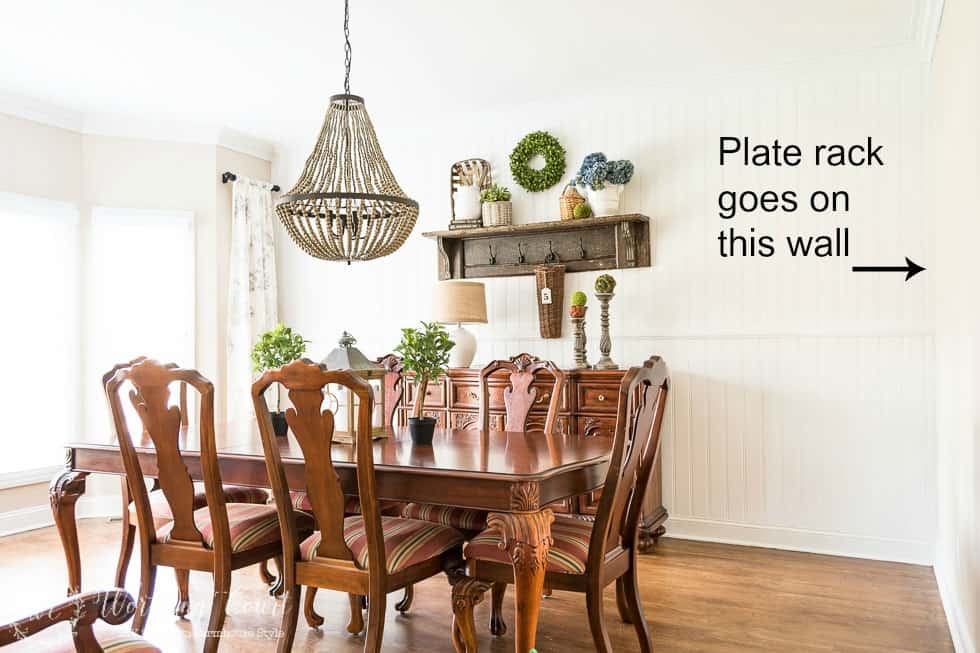 I'm still swooning over the planked wall, btw.  It has totally transformed the feel of the room.  In a good way!  If you missed the reveal, click HERE to read my secret to the easiest and fastest planked wall ever.
Back to the wall mounted plate rack.  I've been looking for inspiration and here are a few of my favorites.
I love the simplicity of this plate storage rack and that it fits perfectly between two doors.  I won't be able to do that with mine though.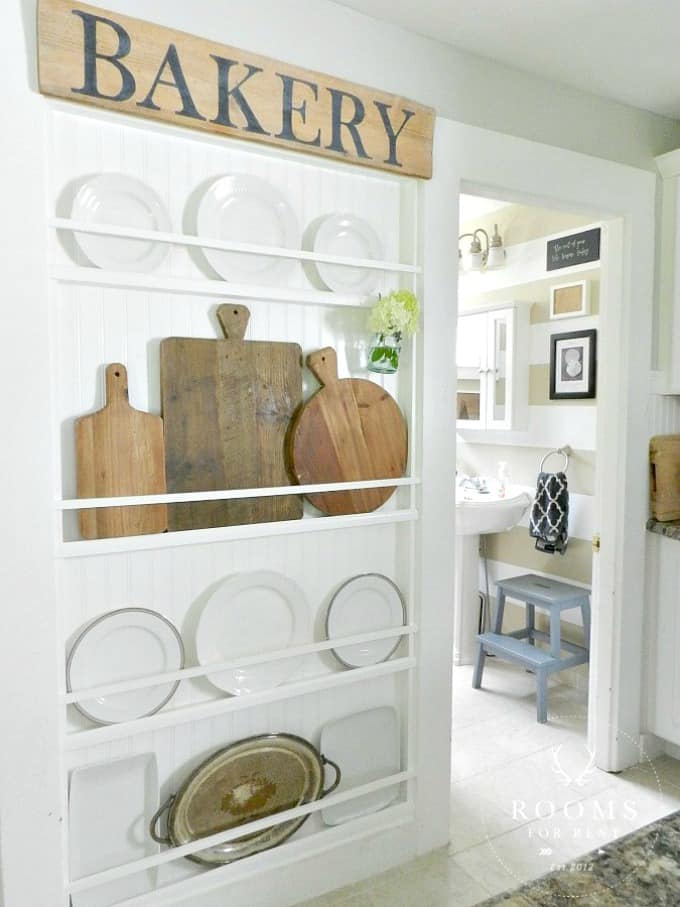 My farmhouse plate rack shelf will have to be a floating one, kind of like this.  This one is perfect above the tea cart.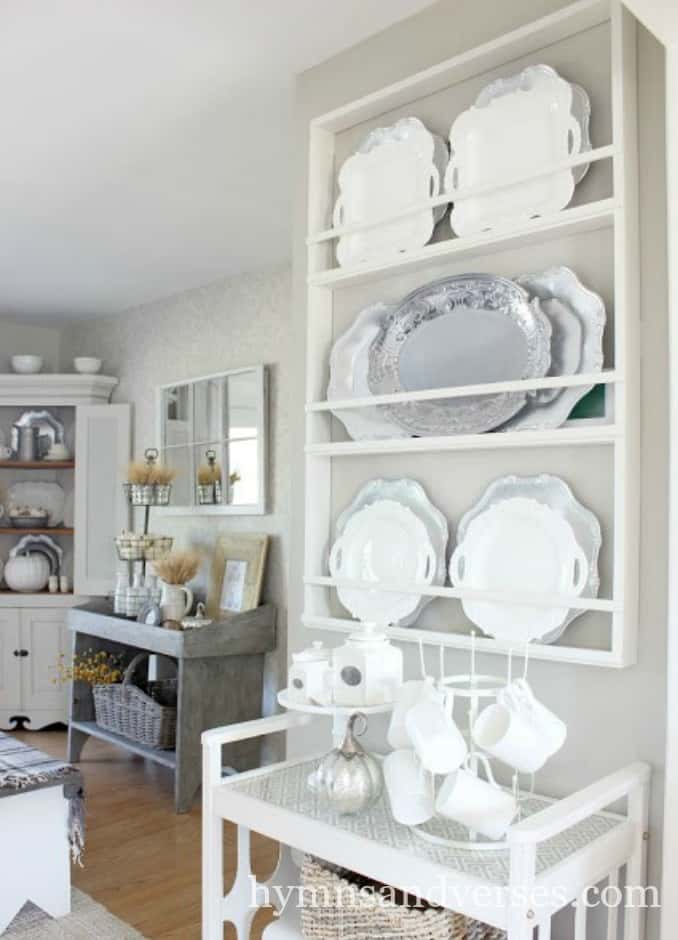 I love the "feet" added to this tall plate rack.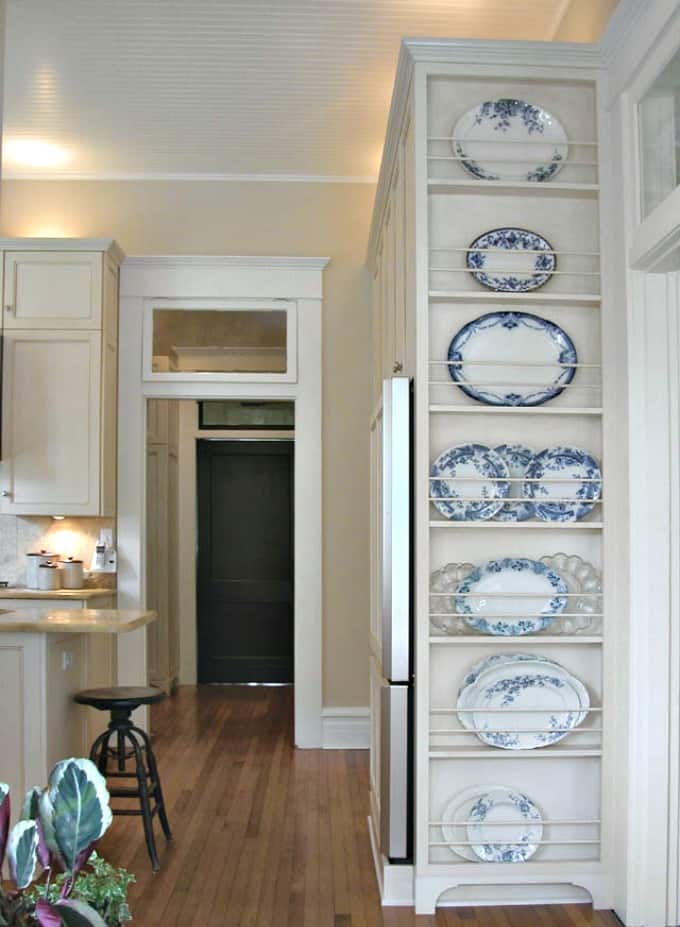 Unable to locate original source
The moulding on this plate storage rack makes it feel like a piece of furniture.  Love it!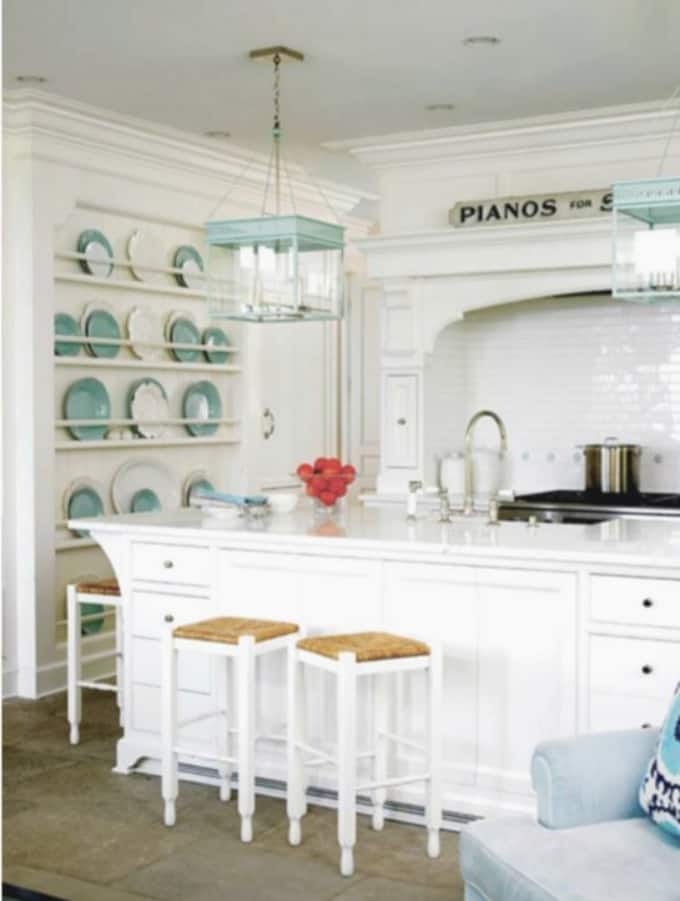 Lastly, this is one of my absolute favorites!  I would have to reimagine it a bit though, as it's too deep for my wall and a bit too distressed for my dining room.  Hmmm….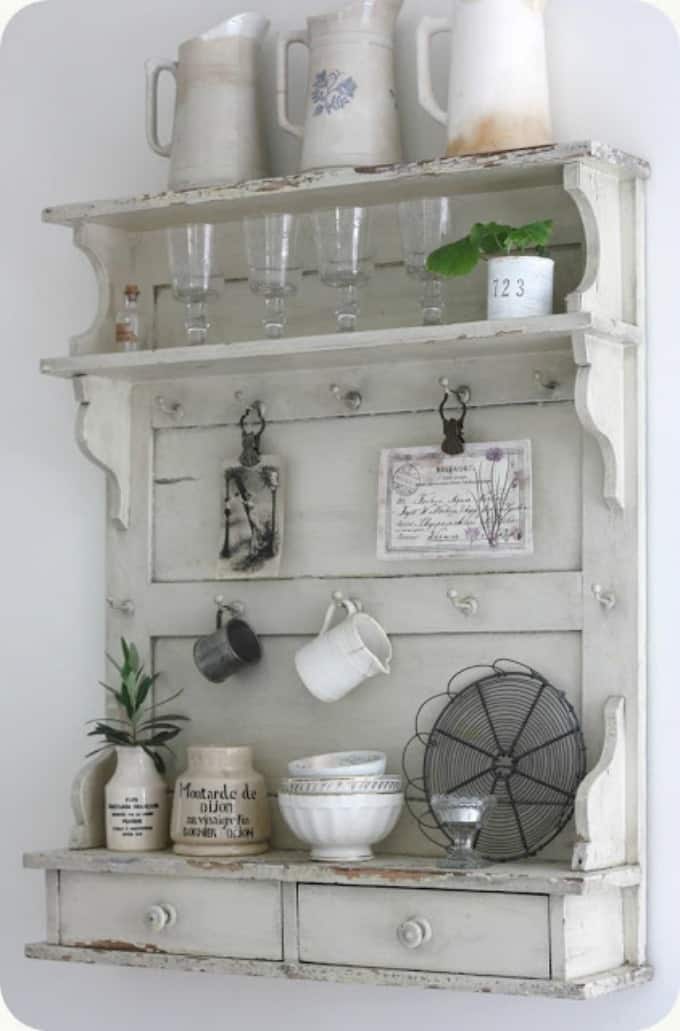 I think I need to do a little brainstorming and sketching!  Do you have a favorite?
Love it?  Pin it!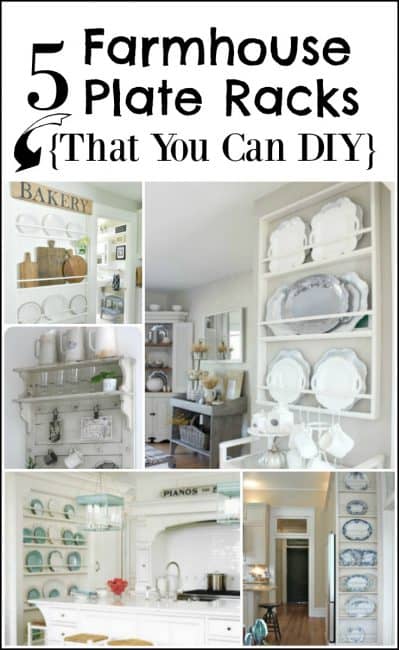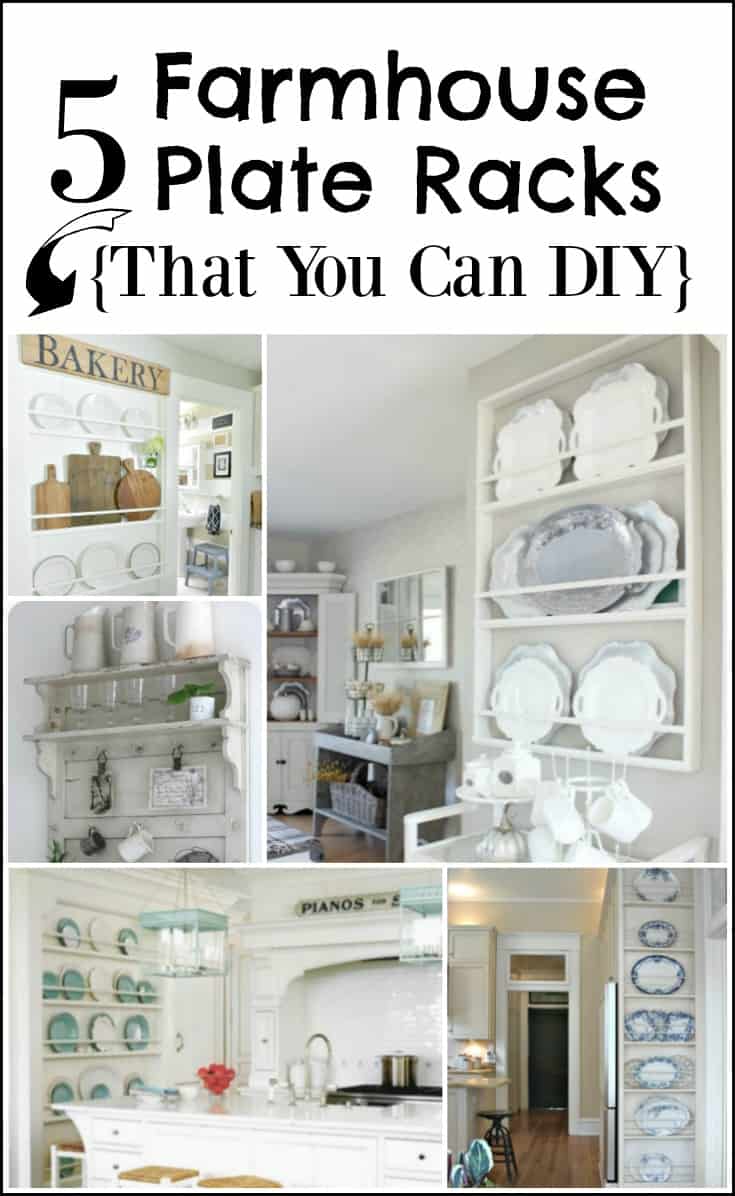 Sharing at THESE great parties.