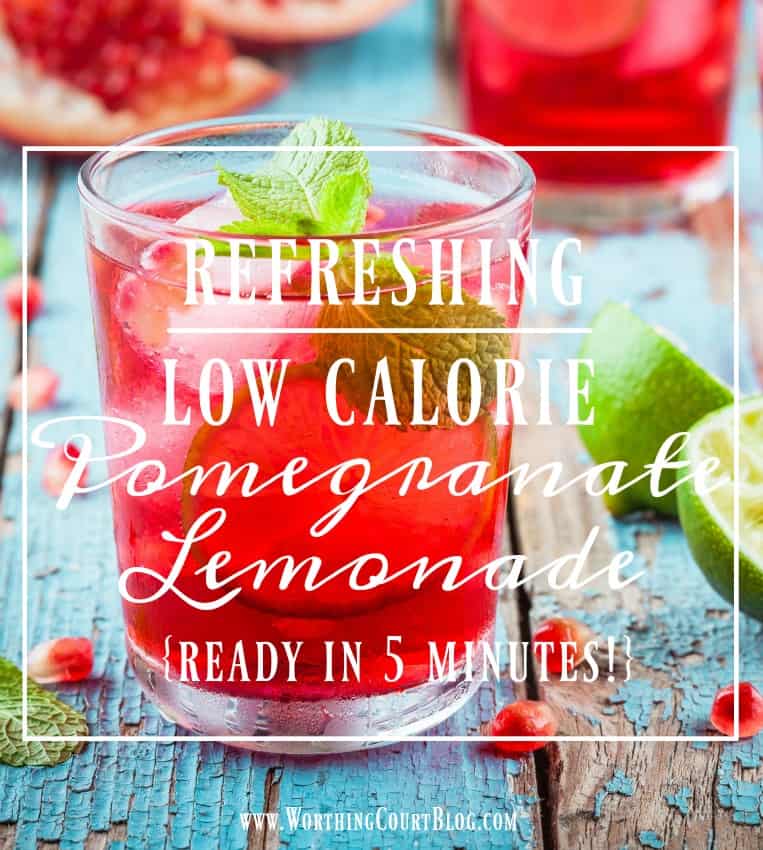 If you're a fan of lemonade, especially during the warm months of the year, you are going to LOVE this five minute recipe for Low Calorie Pomegranate Lemonade!  This is such a super easy recipe, that I almost didn't think it worthy of a blog post, but I have been enjoying it so much, I wanted to share it with all of you!
If you follow me on Facebook, you may know that Pookie and I joined one of our daughters on a family honeymoon to Disney World a few weeks ago.  You can read all about that very special weekend at Worthing Court right HERE.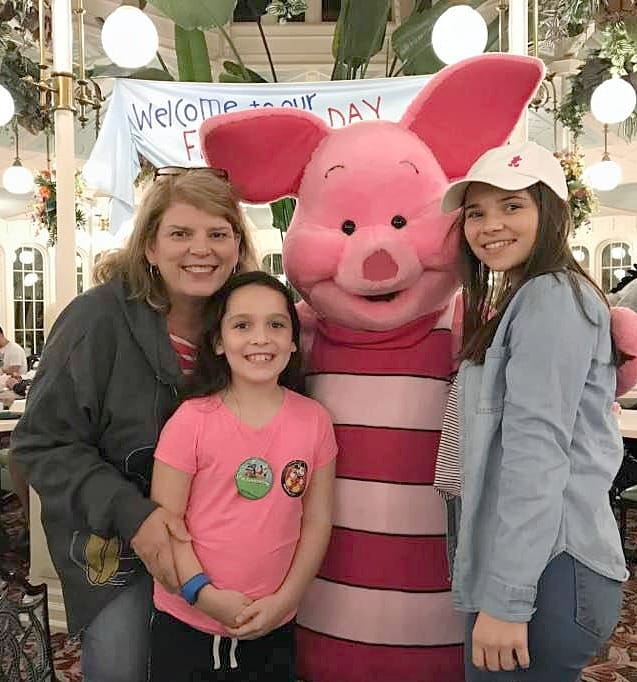 It was at Disney World that I was first served Pomegranate Lemonade.  Oh me – so yummy!  I immediately came home to look for some at my grocery store, but it isn't to be found anywhere.  In fact, a Google search for Pomegranate Lemonade didn't yield any results for who might make it.  I'm guessing that Disney has cornered the market for this yummy treat.  So….I decided to see if I could replicate what I had enjoyed so much during the week we spent at Disney.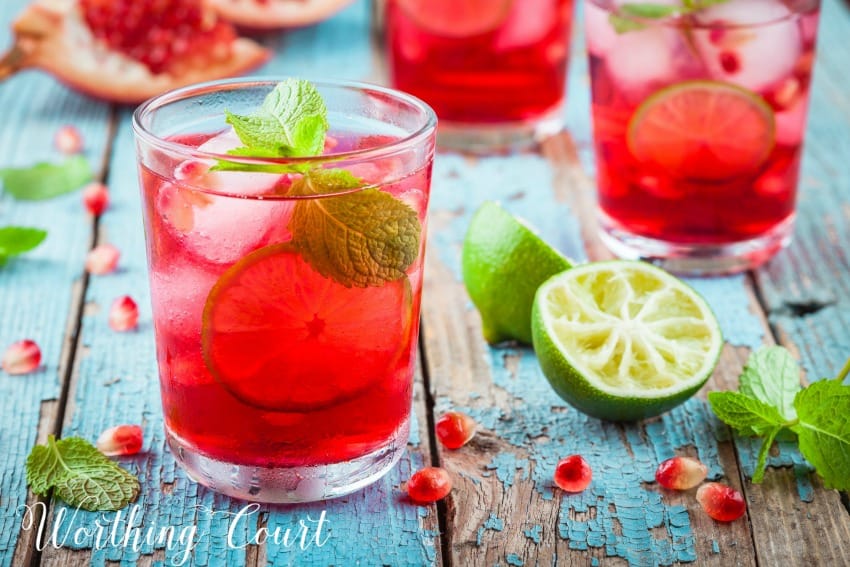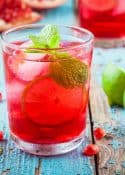 Low Calorie Pomegranate Lemonade
An easy and refreshing recipe for Low Calorie Pomegranate Lemonade
Ingredients
2

Quarts

Cold Water

1

Package Sugar Free Powdered Instant Lemonade Mix

½

Cup

Unsweetened Pomegranate Juice

Lime Slices - Optional Garnish

Fresh Mint - Optional Garnish
Instructions
Prepare lemonade mix according to package directions.

Stir in pomegranate juice.

Chill and serve.
If you're looking for me, you'll find me on the back porch enjoying a tall glass of this delicious and refreshing drink every afternoon!