Principles Of Interior Design Week 5 | Scale And Proportion
As part of the continuing series on the Principles of Interior Design, this week we'll be taking a close look at the principle of proportion and scale.
Scale and proportion are two very common interior design terms that you may have heard tossed around before and are a part of what makes a home or room warm and inviting.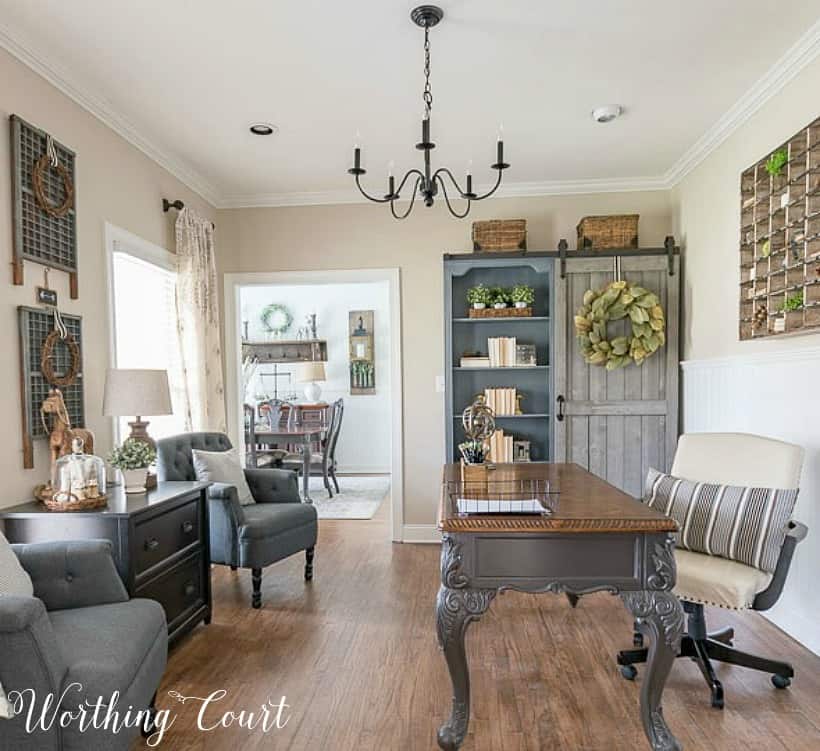 Pin
When decorating our homes, most of us know what we like, but have no idea how to pull it all together. This series is focused on helping you to overcome that and get you well on your way to being able to successfully decorate your home, no matter your budget. CLICK HERE to see the rest of the series!
Instead of focusing on just one room in my home, as I've done other weeks, I'll be moving around a bit so that I can share several examples with you.
UNDERSTANDING THE DIFFERENCE
When it comes to interior design, the terms scale and proportion really mean different things, but the two are very intertwined. Simply put:
SCALE: Refers to how well your pieces fit in your space.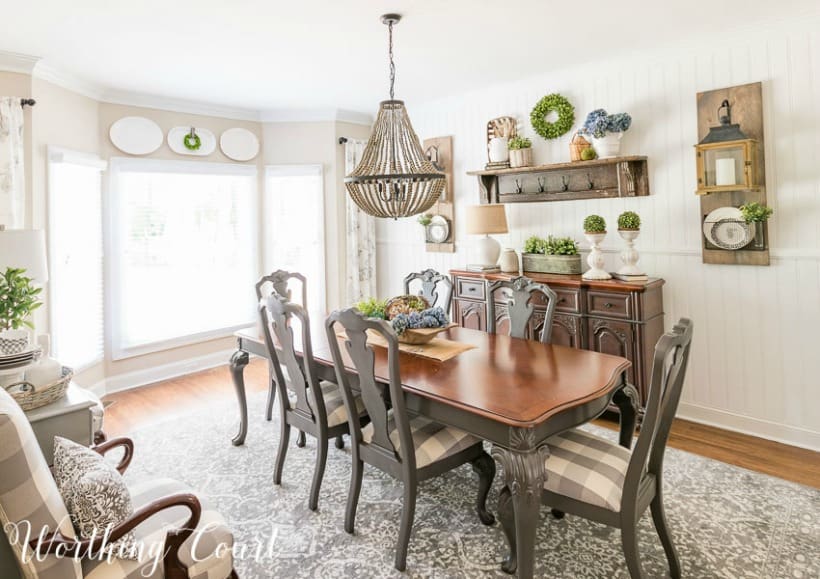 Pin
PROPORTION: Refers to how well those pieces fit together.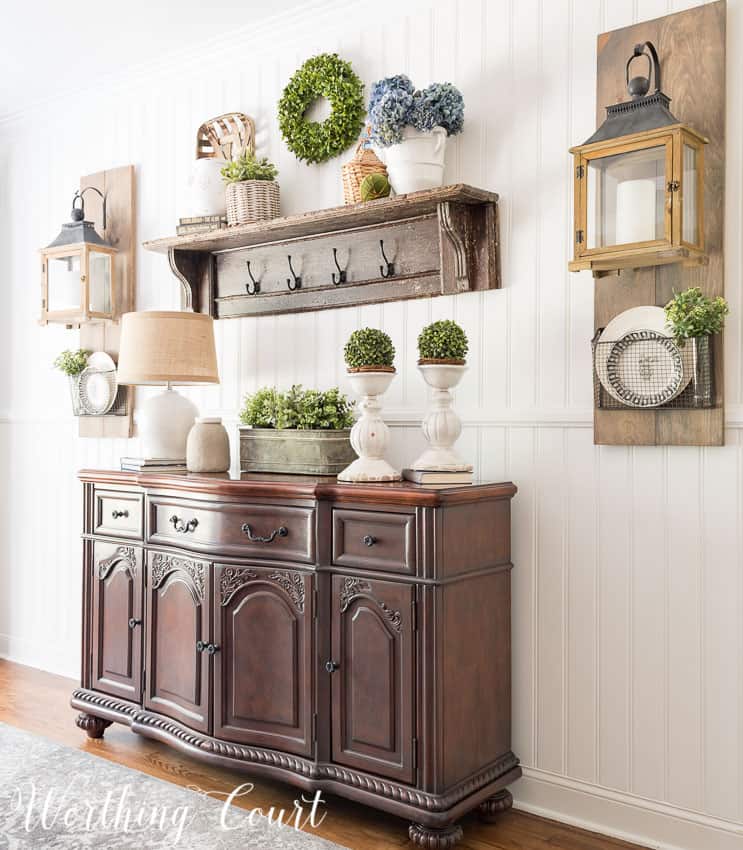 Pin
My dining room is on the large size – 14′ wide x 16′ long, not counting the bay window.  My room also has 9′ ceilings. To keep the scale and proportion correct in the room, I needed:
large furniture, with some height to it
tall and wide wall decor
large accessories mixed with medium sized and a very minimal amount of small size
SO HOW DO I ACTUALLY GET IT RIGHT?
FURNISHINGS
Generally speaking, the larger the room, the larger the furniture should be and vice versa. The smaller the room, the smaller the furnishings should be.
Keep in mind that the proportions between individual furnishings within the same room should be considered as well. For example, a petite or delicate side table might look silly sitting next to an overstuffed sofa.
BUT – you have to be practical! Just because you may have a generously sized room, doesn't mean that you should necessarily fill it to the brim with furniture. While you may be tempted to fill your room with that huge sectional couch and a plethora of chairs so that every single person who may show up at your Thanksgiving dinner will have a place to sit, that approach just isn't practical for everyday living.
(This one makes me chuckle because this is a discussion that my husband and I often have. His engineer mind has a strong tendency to maximize every single thing, which means that when it comes to furnishing our home, we should always have enough seats in our living and eating areas to accommodate every single person who ever comes over once or twice per year for holiday celebrations, etc.)

HEIGHT
The same guideline holds true when it comes to ceiling height. The higher the ceiling, the taller and more imposing the furnishings and wall decor can be. And vice versa again – lower ceilings call for lower furnishings and wall decor.
There's one good exception though for rooms with high ceilings and that's in the case of modern and contemporary furnishings. The very nature of that style of furnishing tends to be on the low side, which can give a dramatic effect in a room with tall ceilings.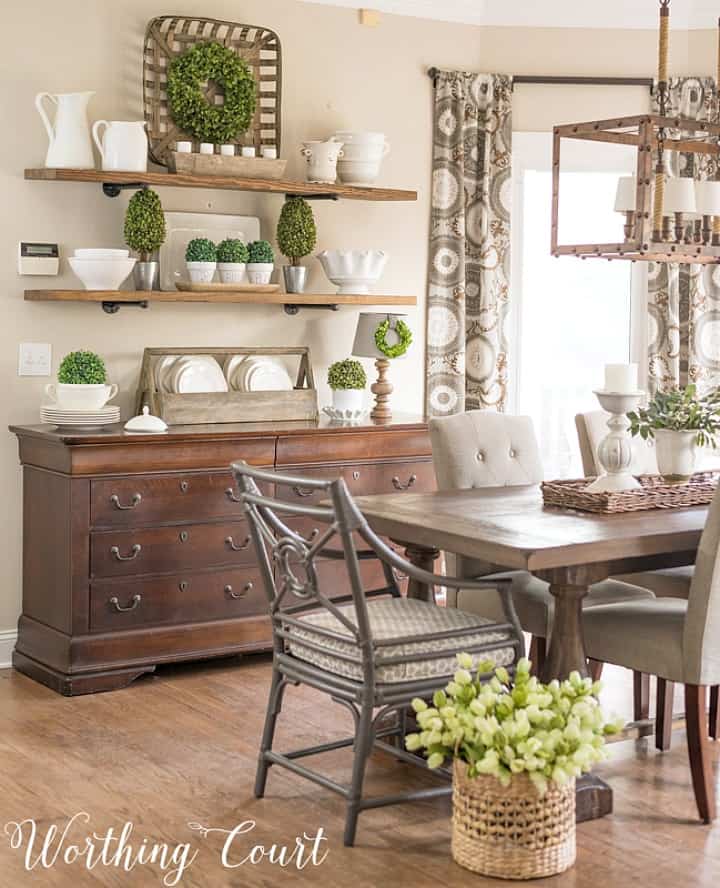 Pin
PATTERNS ON TEXTILES & FURNISHINGS
In a smaller space, keep patterns to scale with the room. Use smaller prints and fewer of them. If you truly prefer larger prints, make sure that there is a lot a white space within the print and use it sparingly.
A larger room can handle larger prints and more of them. If using only small sized prints in a room, they can get visually lost. You can usually use more colors in a larger room as well.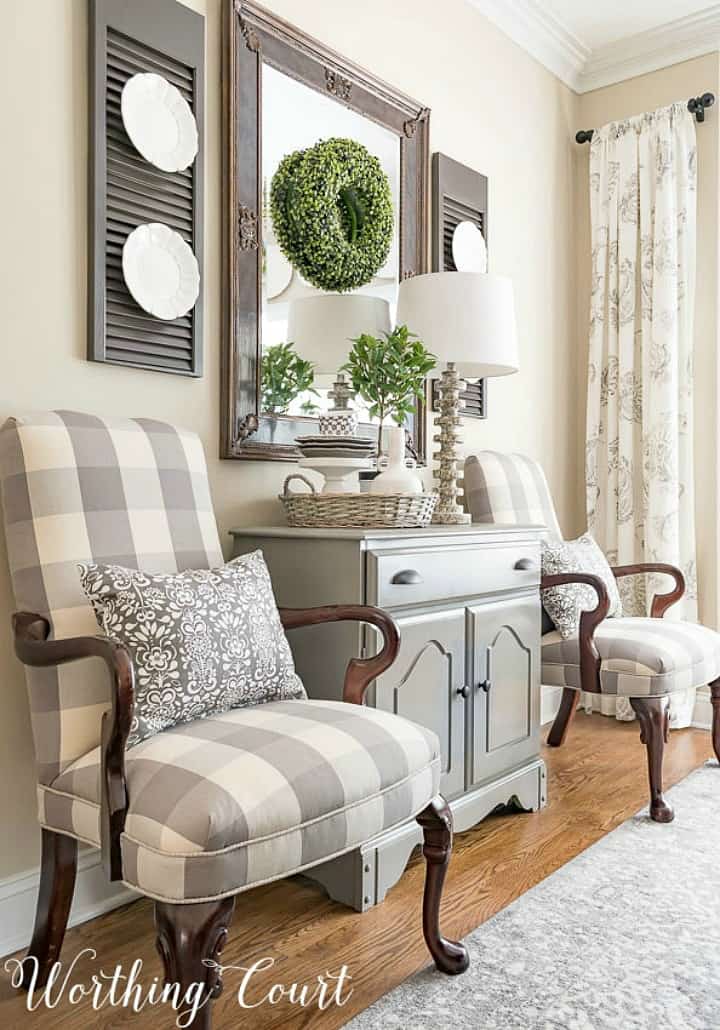 Pin
ABOUT THOSE ACCESSORIES
Scale and proportion applies to the accessories you use as well as to the furniture, rugs, light fixtures and other items in a room. Accessories play an important role because not only do they tie a room together, they also help to fill the visual space of a room.
When it comes to accessorizing a room, there's a fine line to be walked between having too much and having too few and between being too large and being too small. Too much and too small – your room can appear cluttered and chaotic. Too few and too large – your room can appear cold and uninviting.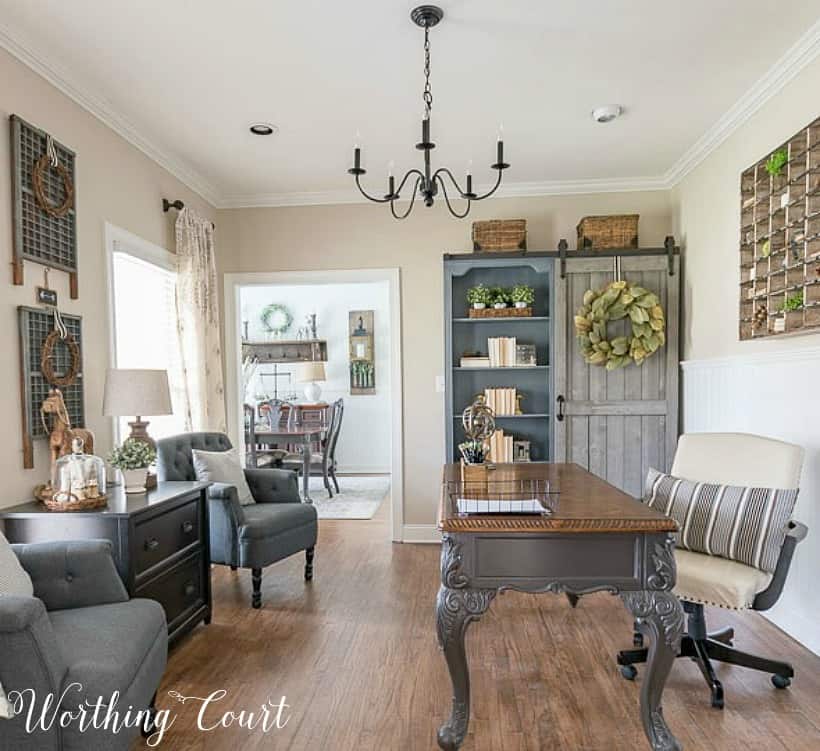 Pin
In summary: scale and proportion are intertwined in that scale is about an object's visual weight, while proportion is about comparing that objects visual weight to other objects around it.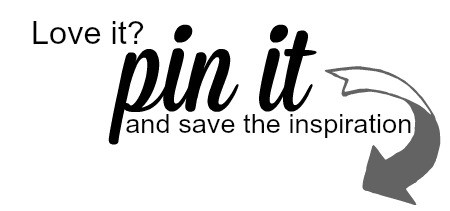 Pin