Fall Shelf Decor In My Breakfast Room + An Easy Centerpiece
Beautiful, yet simple shelf decor to inspire you as you decorate your own home for fall.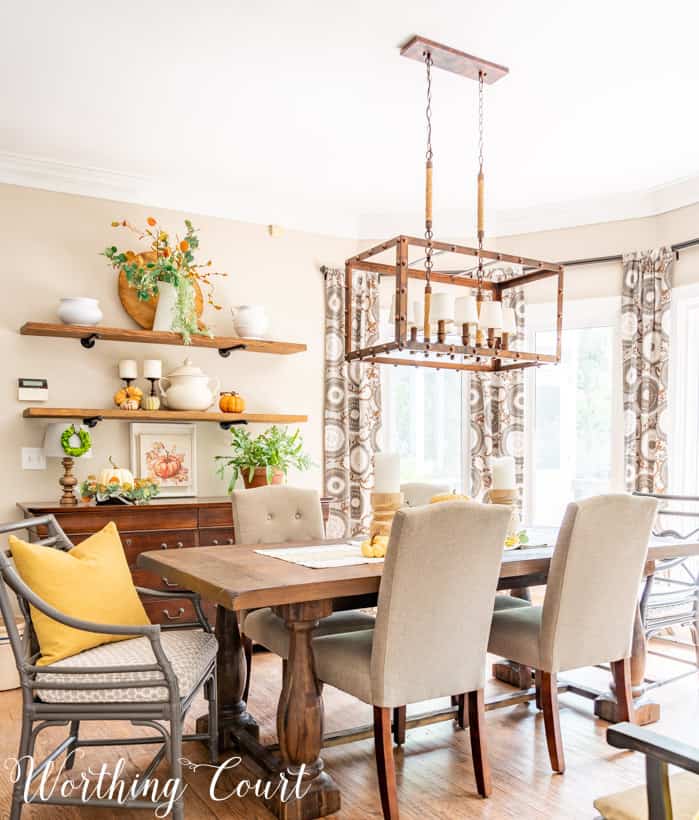 Do you have any shelves, bookcases or other display places in your home? By all means, add some fall shelf decor to them! Whether you put together a full display or simply add a few seasonal touches, I hope the decor on my own shelves will give you some ideas to use in your home.
If you've been around for a while, you already know that the decorative wall shelves in my breakfast room get re-decorated every single season. They're actually one of the focal points in my home as they are visible as soon as you enter our family room from the foyer.

With each new season, I try to come up with something a little different. My theme for this year's fall shelf decor was twofold – simplicity along with using toned down fall colors. No bright orange allowed!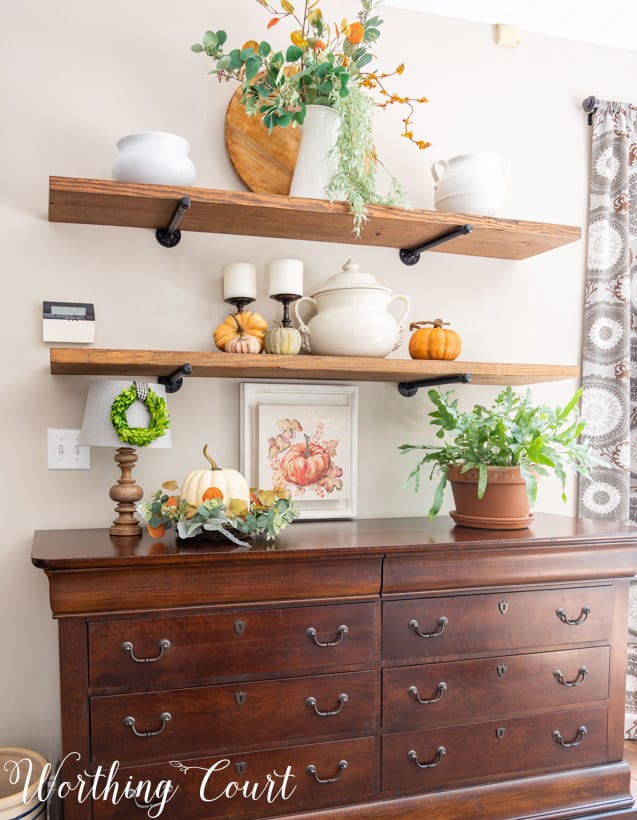 Before we go any further though – I know that decorating shelves is one of the things that many, many of us struggle with! If you could use some help in that area, you'll want to be sure to check out my step-by-step shelf decorating tutorial where I walk you through all of my tips and secrets.
But, back to the wall shelf decorating ideas that I used for fall this year.
For the fall decorations throughout my entire home, I chose a color palette of sagey eucalyptus green and rich rustic burnt orange mixed with touches of warm mustard golds. I couldn't be more pleased with the way it has all come together and with the warm and cozy fall vibes that fill my home this year!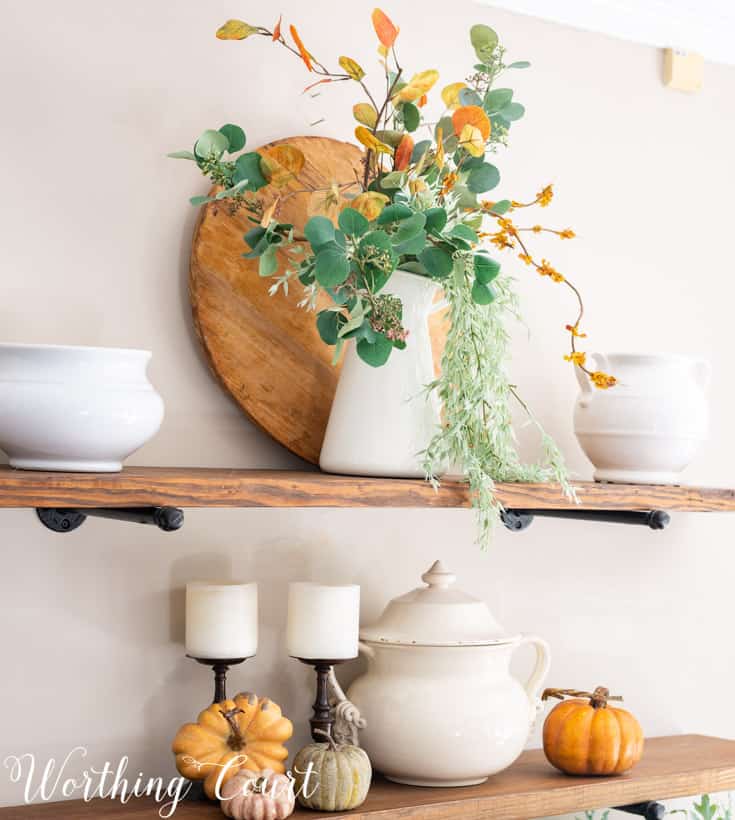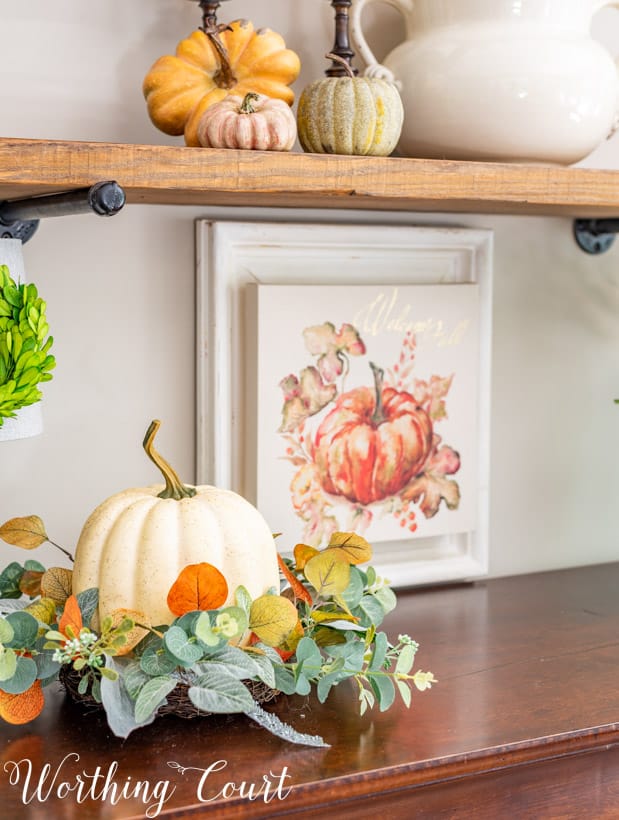 I kept the amount of decor on the shelves simple and sprinkled a mix of real greenery along with multiple types of artificial greenery throughout the display to add that all important texture.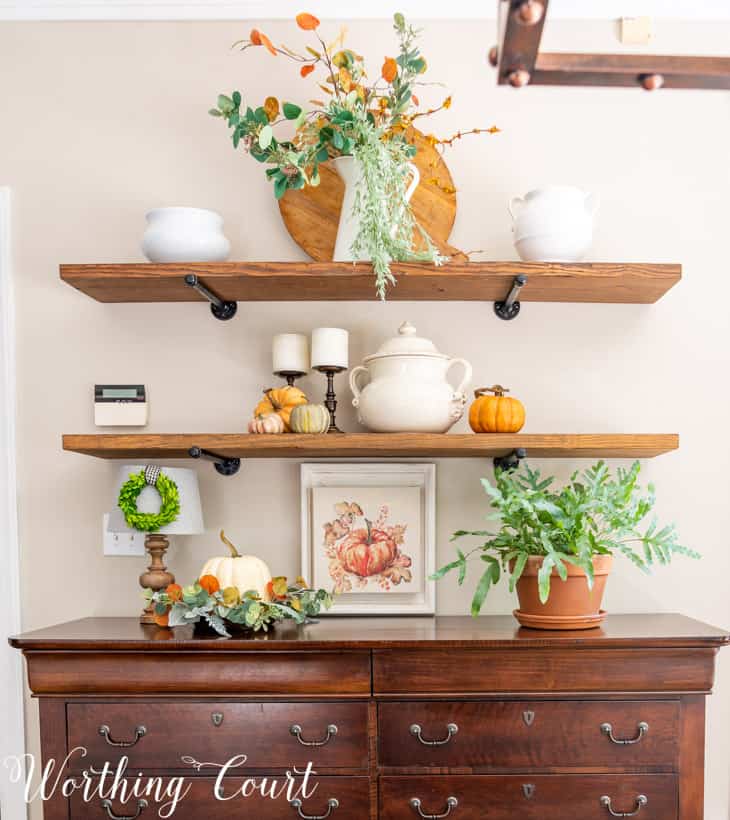 I carried the same colors, that I used on my shelves, over to the centerpiece on the dining table, where I used a pretty runner running down the center of the table to act as a base to ground the arrangement.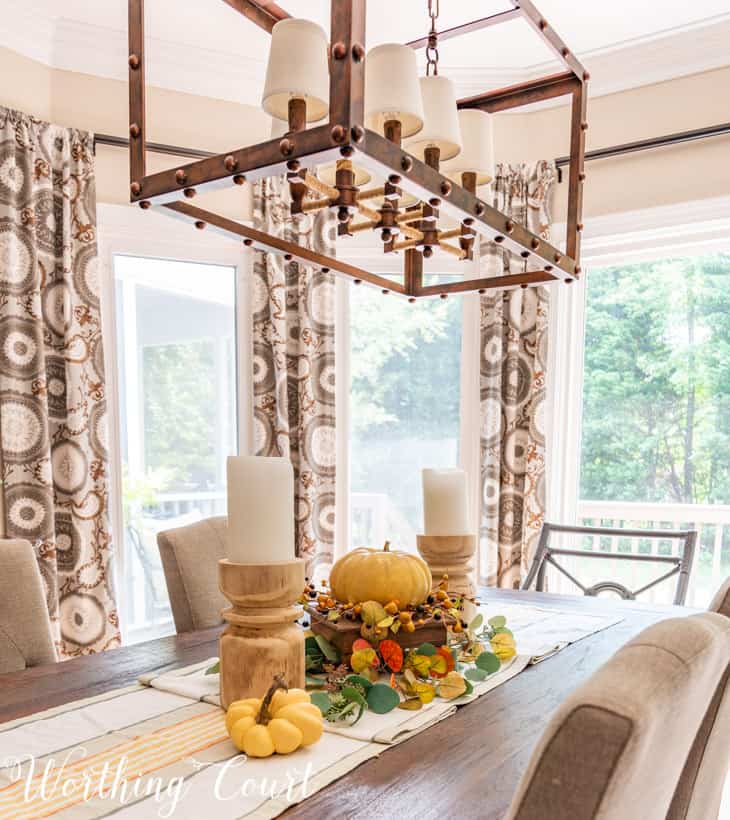 The centerpiece was super easy to put together and consists of two chunky candlesticks and a decorative riser holding a creamy faux pumpkin, sitting atop a fall candle ring. To finish the centerpiece off, I simply tucked a few sprigs of the same eucalyptus, that I used on the arrangement in the vase on top of the shelves, into the empty spots below the riser.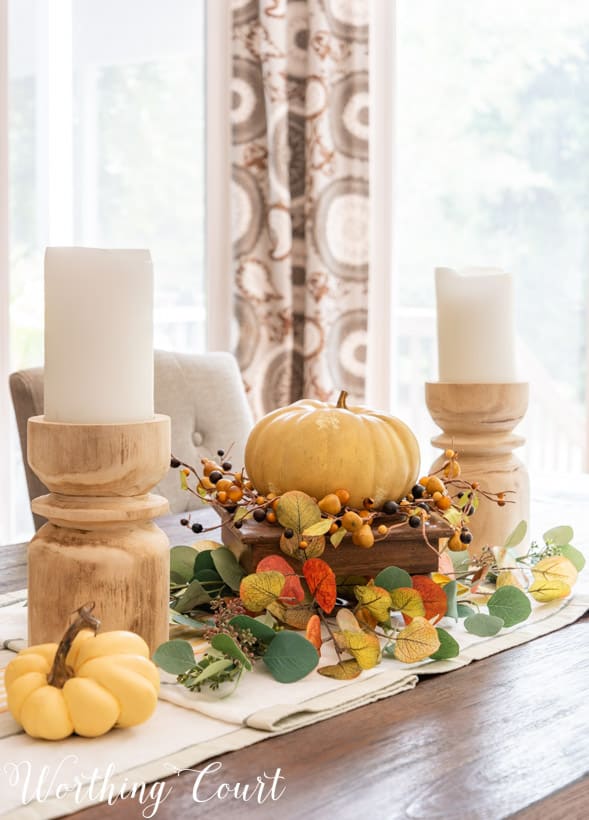 Viewing this whole area, when I come into my family room from my foyer, gives me all the cozy fall feels without having gone overboard with bright oranges and without using too much stuff.