12 Tips And Secrets For How To Decorate Shelves + A Free Checklist!
Do you struggle with how to decorate open shelves and bookcases in your home?  This post includes 12 styling tips for getting it done right and for making a beautiful statement with the shelves in your home.  Also included is a free checklist!
Figuring out how to decorate shelves can be intimidating!  Have you ever seen beautifully decorated shelves, bookcases or hutches and tried to repeat that same look in your home, only to be dissatisfied with the end result?  Oh man, I SO get it!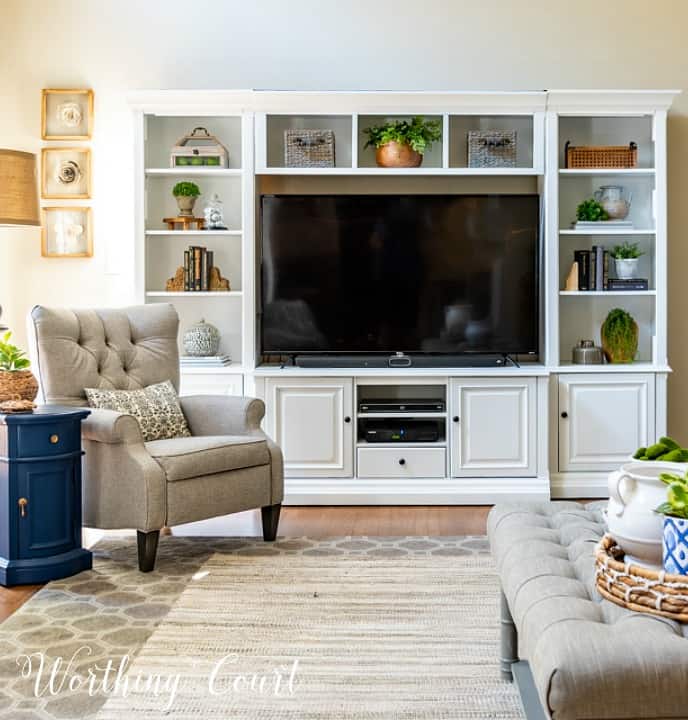 PinIt should be so easy, right?  Trust me, you are not alone.  Let me assure you, that by following these easy styling tips, you'll soon gain confidence and will feel right at home in your shelf decorating skin!
The open shelves in my homey breakfast room are a focal point, where the decor on the open shelves gets changed several times each year, so they'll make a great example to use today.
In the image above, you can see how I applied the principles that I'm going to share with you to my entertainment center.  Down below, I'll also share these tips in action on a set of bookcases, on a single wall shelf and how I applied them to the wall shelves in my breakfast room for fall and Christmas.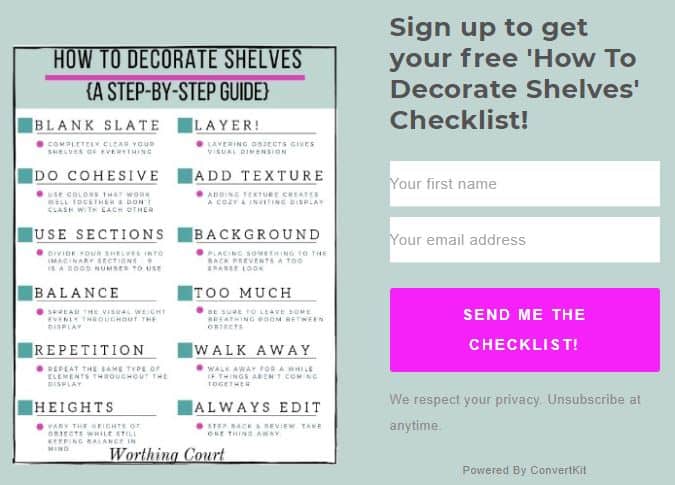 Pin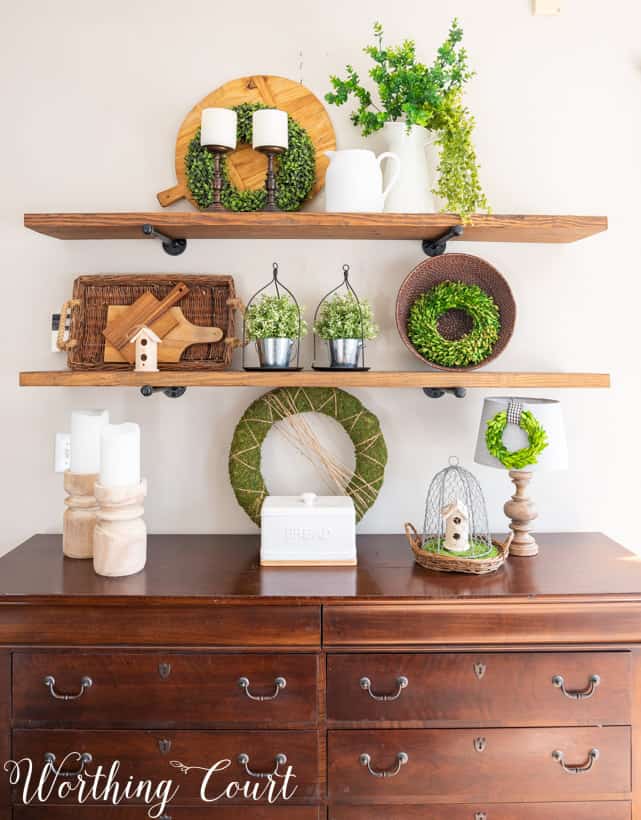 Pin
START WITH A BLANK SLATE
When I'm trying to figure out how to decorate shelves, I find it best to completely clear the shelving units of any other decor.  Even if I'm planning to use some of the same decor pieces as part of the new look, I find it way too distracting to try to decorate around them.
It's much, much better to completely clear your shelves of everything before starting!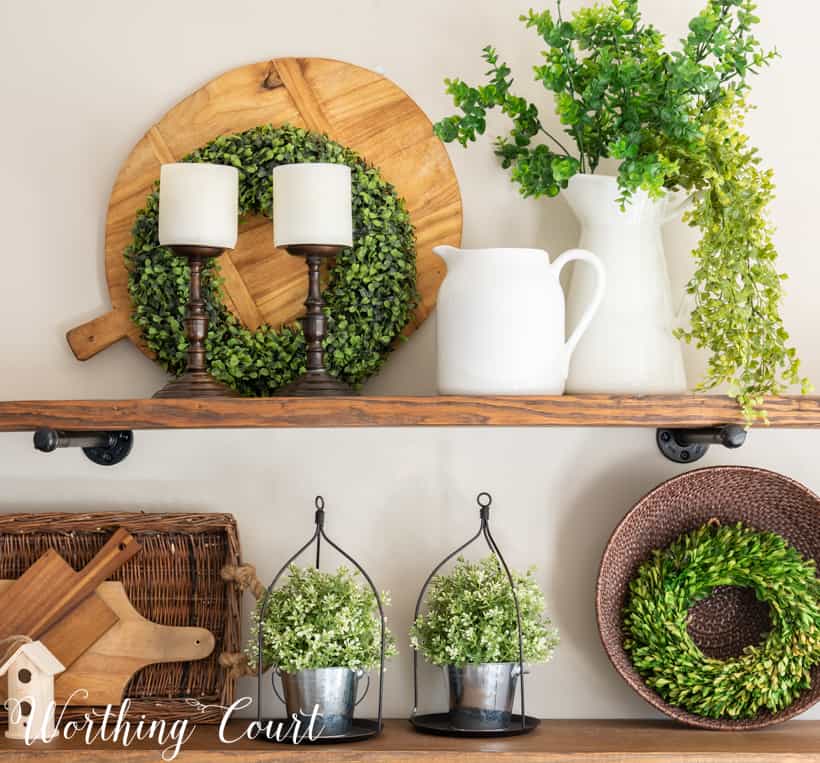 Pin
USE A COHESIVE COLOR "STORY"
I'm not recommending that you use items that are all the same color when you decorate your shelves.  What I mean is, you should use colors that work well together, that don't clash and fight with one another.
Unless you're going for a monochromatic look, use one main color for the majority of the pieces and add beautiful accent pieces that are at least two other colors.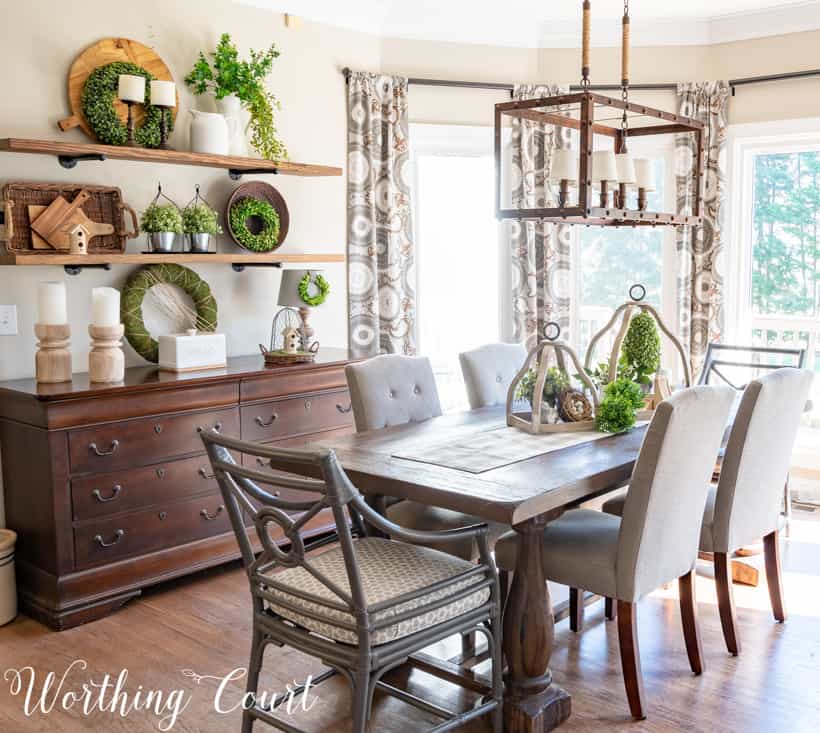 Pin
DIVIDE YOUR SHELVES INTO SECTIONS
As you're decorating your shelves, it helps to divide them into sections in your mind instead of just thinking of them as one huge blank space you have to figure out how to decorate.  This is a mind trick that helps make the process much less intimidating!
I typically think of my shelves as a grid of nine spaces – two ends, a top and bottom and the middle.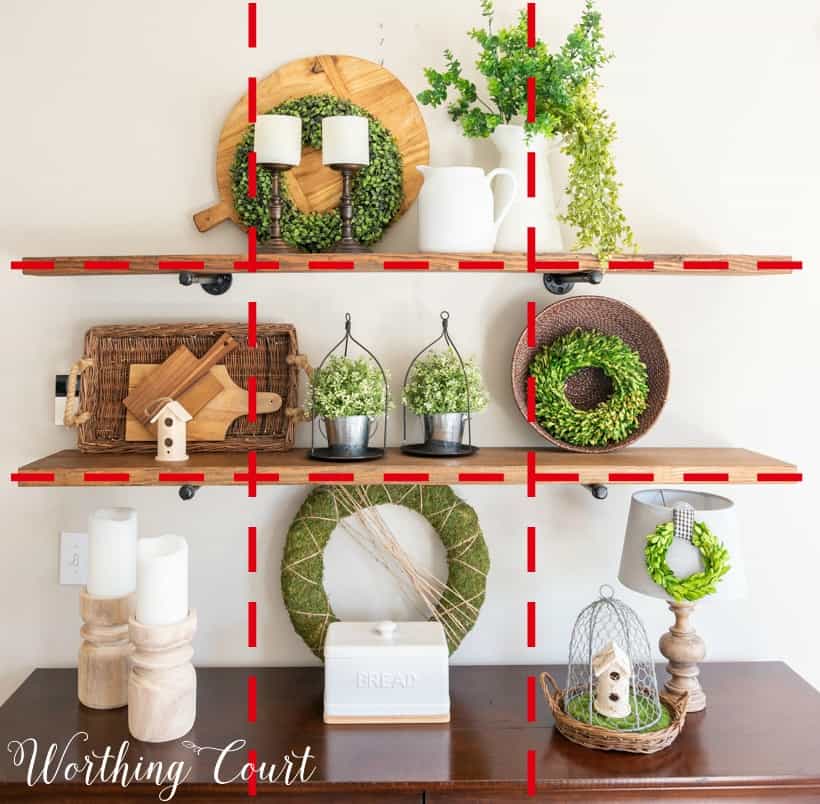 Pin
VISUAL BALANCE IS SO IMPORTANT
Visual balance is the sense that the overall design, whether it be a room, a single wall or shelves, is equally weighted.  A balanced design feels comfortable, whereas an unbalanced design feels chaotic and out of kilter.
Visual balance is not only impacted by the size of an object, but also where the objects are located and by their shape and color.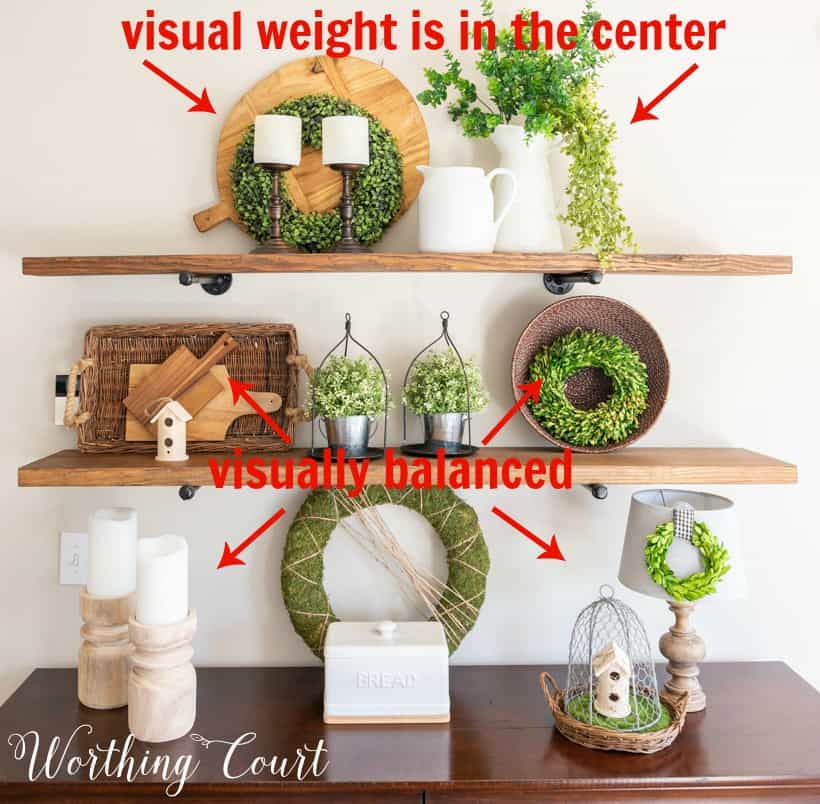 Pin
REPETITION IS YOUR FRIEND
This doesn't mean that your shelves need to be matchey-matchey.  Not at all!  What this means is you should repeat the same decor elements throughout the entire shelf display.
In other words, if you're decorating with white accessories, baskets, greenery or any other item, be sure to repeat those items in more than one spot.  In this example, I've repeated several elements – greenery, baskets and wreaths.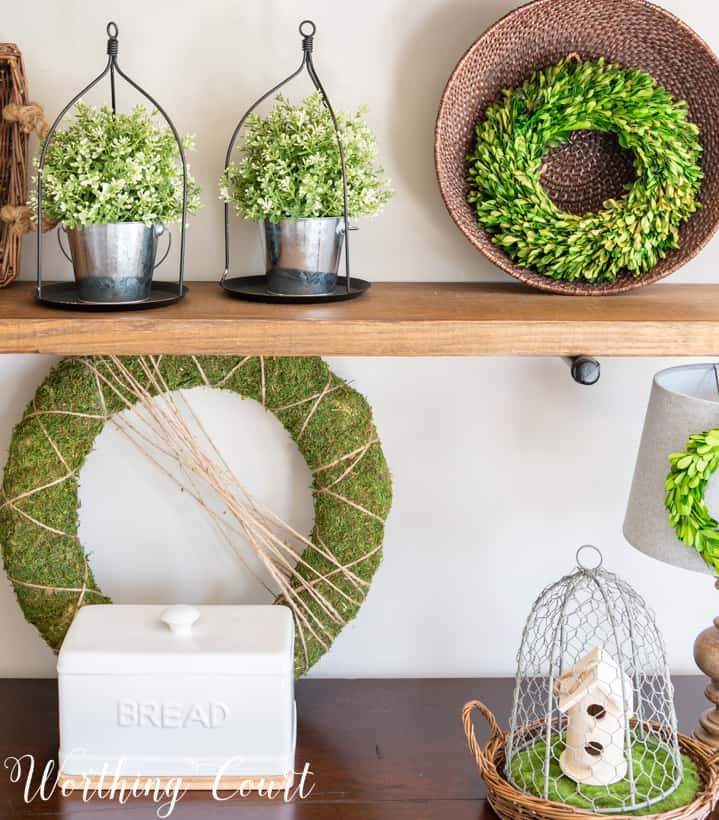 Pin
STAGGER THE HEIGHTS
This is such a necessary step when it comes to creating an interesting display on your shelves!  Think about how boring it would be if everything was the same height.
Books, display stands and cake pedestals really come in handy if you have objects that aren't quite tall enough.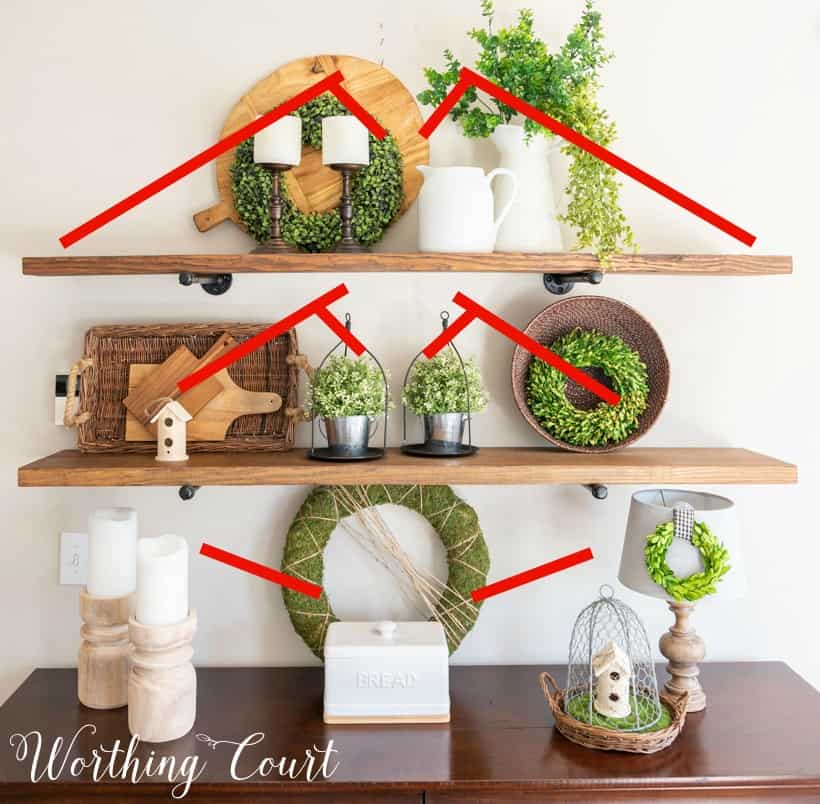 Pin
LAYER, LAYER, LAYER
Layering decor on shelves means placing objects in front of each other, on top of each other, in front and slightly off to the side or even placing objects inside each other.  It gives a serene visual dimension to the depth of your shelves.  It's one of the secrets that I use to really make my shelves look like they were decorated by a pro!
Displaying everything lined up in a neat little row is a big no-no when it comes to avoiding a boring shelf display.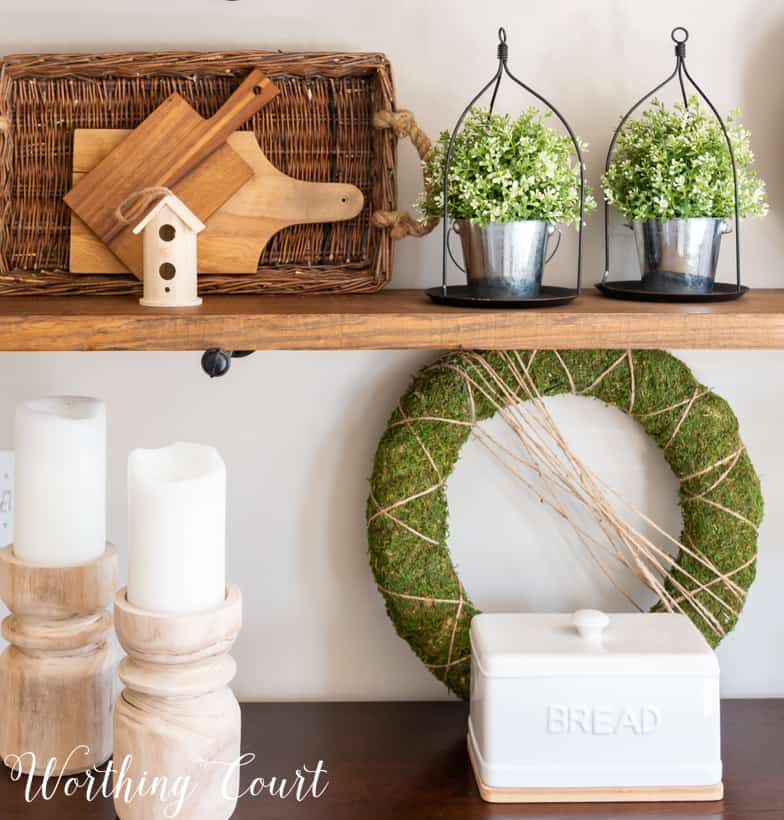 Pin
TEXTURE IS KEY
If you're looking to create a cozy and inviting eye catching display, you always need to include texture in the mix.
Think about this – using objects with only a smooth texture gives the impression of a sleek, and sometimes cold, feeling space.  Bring in texture and you've added instant warmth and intimacy.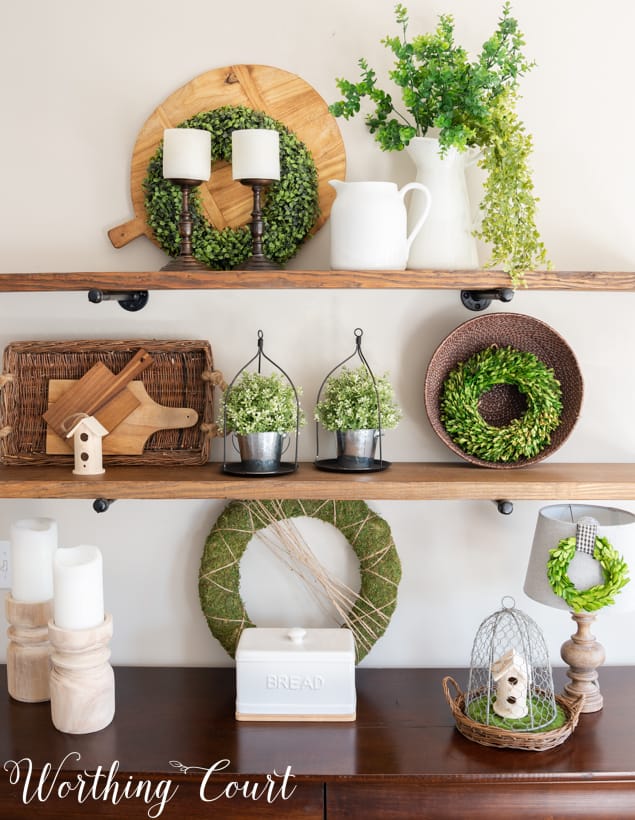 Pin
CONSIDER THE BACKGROUND, BUT LEAVE SOME BREATHING SPACE
Don't forget about the back of your shelves!  Whether it's a wall or the back of a bookcase or hutch, standing items against the back does two things:
it causes the items placed in front to be more noticeable and gives them more importance
it gets rid of the blank slate, too empty look.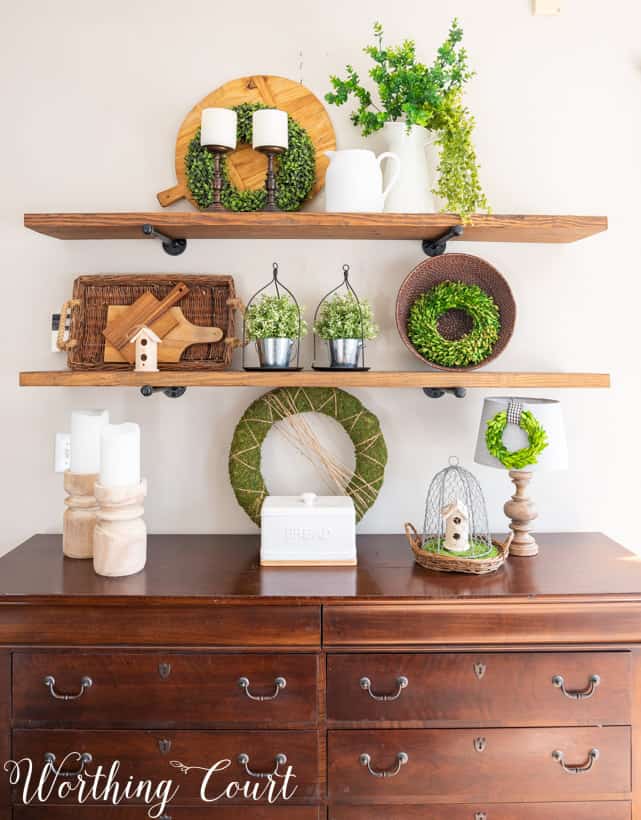 Pin
WALK AWAY FOR A WHILE
Sometimes you just need to walk away and come back later.  If you reach that point of "nothing looks right and I can't figure out what to do", there's no use forcing it.  It just won't work.
Be willing to walk away whether for a few minutes or a few days.  I've had to do both!
Pin
ALWAYS, ALWAYS EDIT
The old rule of taking something away when you put an outfit together, applies to decorating shelves too!  When you think you've completed the task, take a step back and look at your shelves with a critical eye.  Try taking just one item away.
Another tip for analyzing how your shelves really look is to snap a picture with your phone.  For some reason, I can see so many more changes that need to be made in an image on my phone than when I try to take the entire space in at once with my naked eye.
I apply these same principles to bookcases too!  Take a look at the bookcase in my office to see if you can recognize how I put these tips into practice.
HOME OFFICE MAKEOVER – BEFORE & AFTER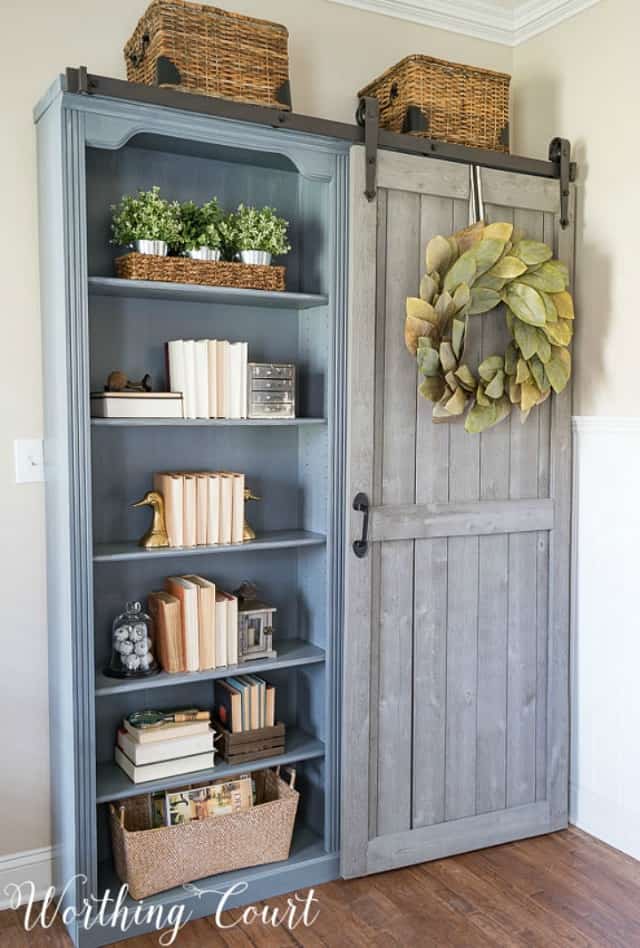 Pin
Here's an example of a single shelf that I decorated using these same tips.
DINING ROOM MAKEOVER REVEAL – BEFORE & AFTER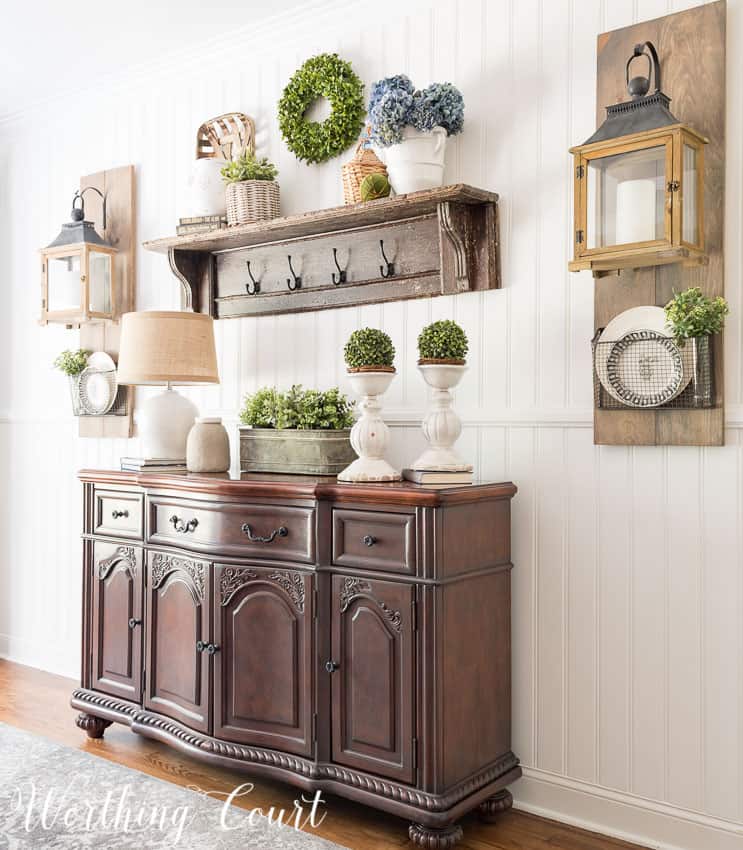 Pin
Now, take a look at how I used these styling tips for decorating my open shelves for fall and Christmas!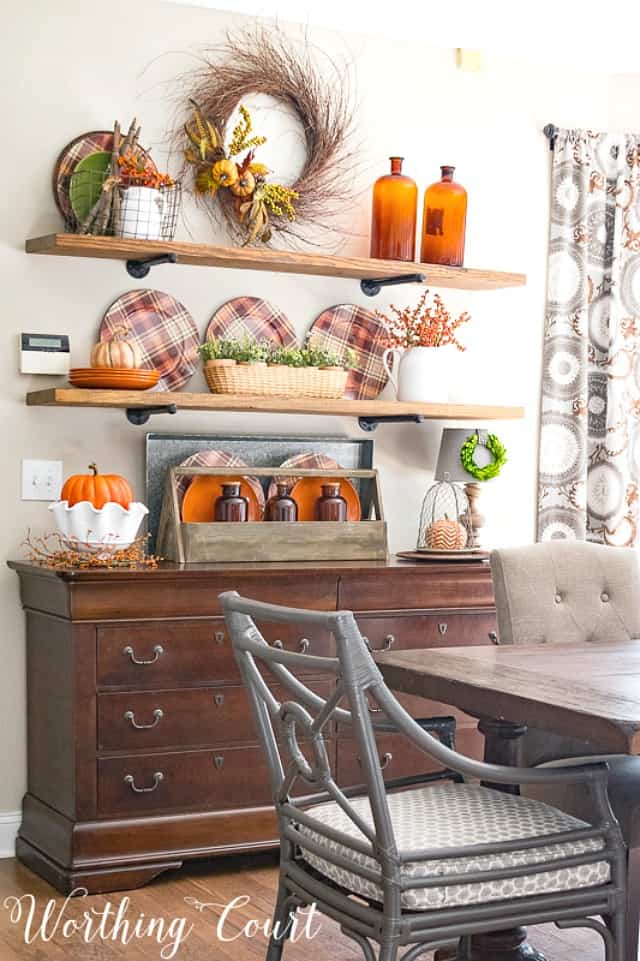 Pin
CHRISTMAS BREAKFAST ROOM DECOR
(this was featured in a national magazine!)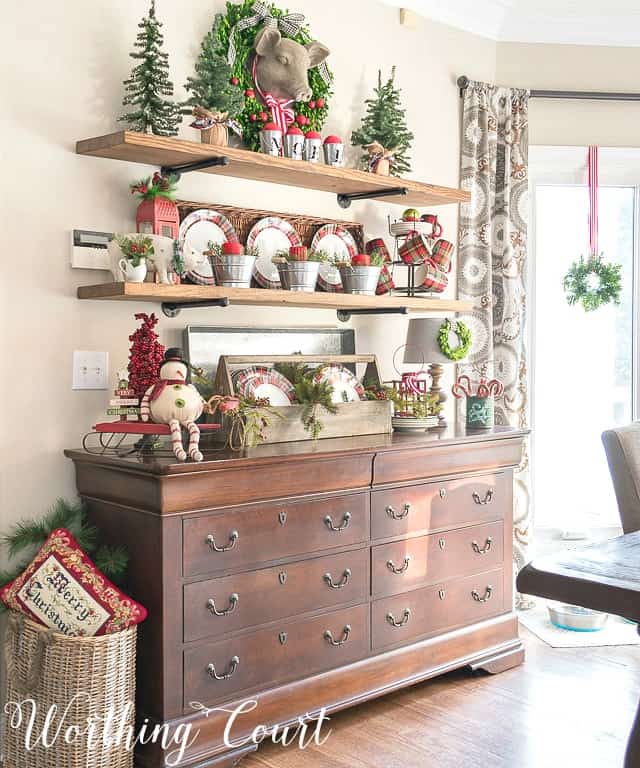 Pin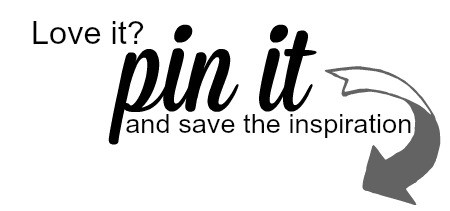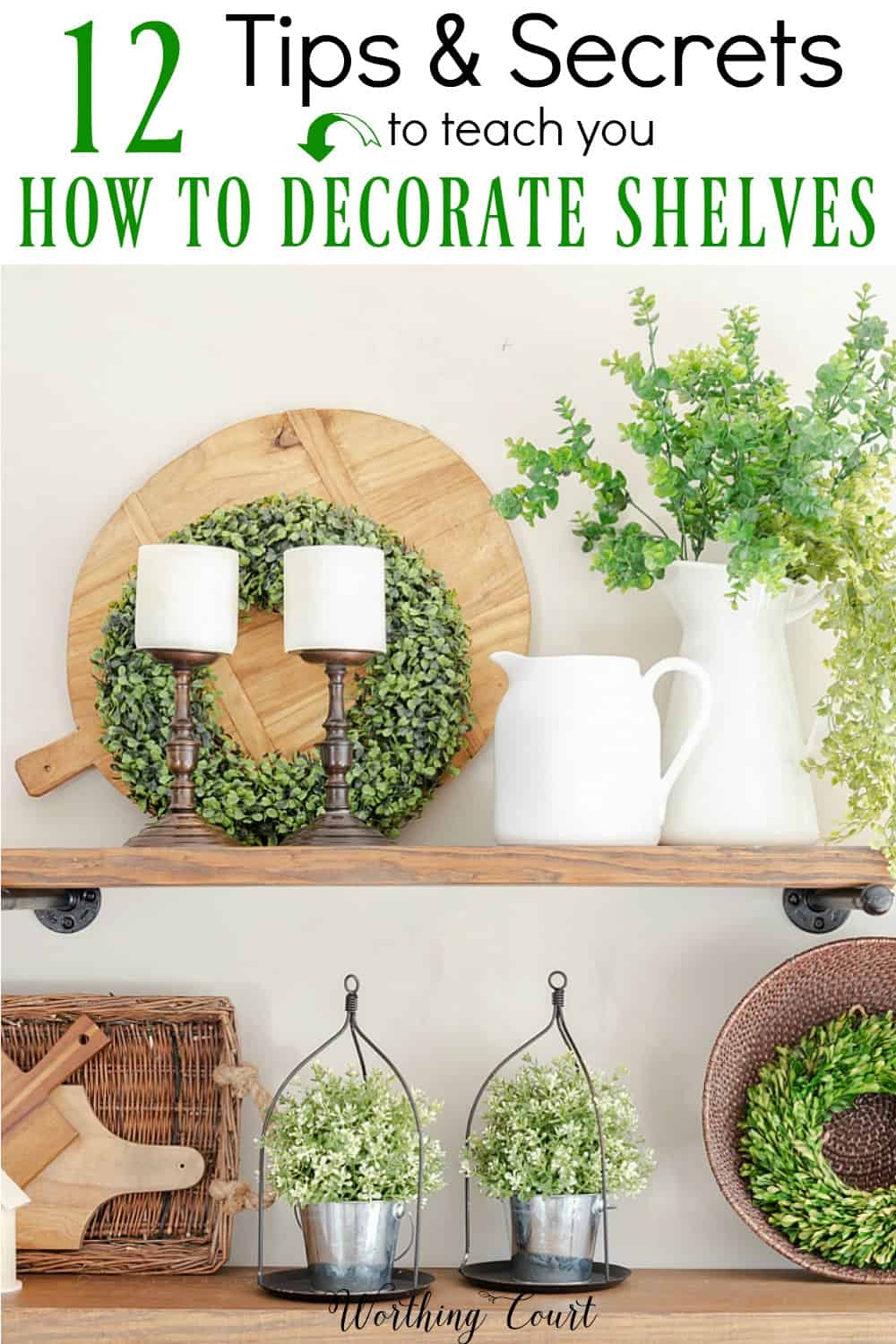 Pin