A Jaw-Dropping Gorgeous Kitchen Remodel – Before And After
Today, I want to take you on a tour of my friend, Nancy's, recently completed kitchen remodel.  Nancy had been dreaming about and planning this kitchen for a long while.  It sure was worth the wait because it is gorgeous!
There's so much to show you, but let's start off with one of my favorites.  This amazing over-sized custom hood is the crowning glory to Nancy's new Viking range.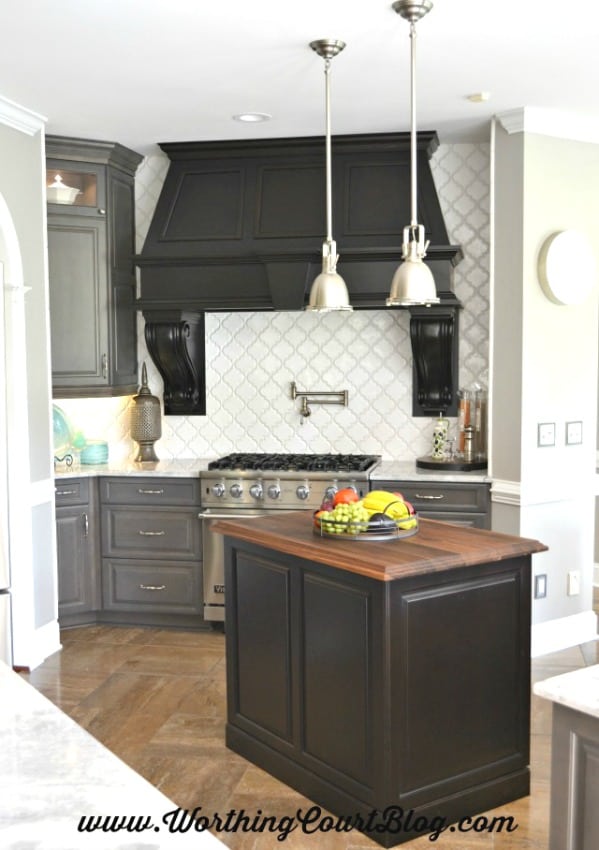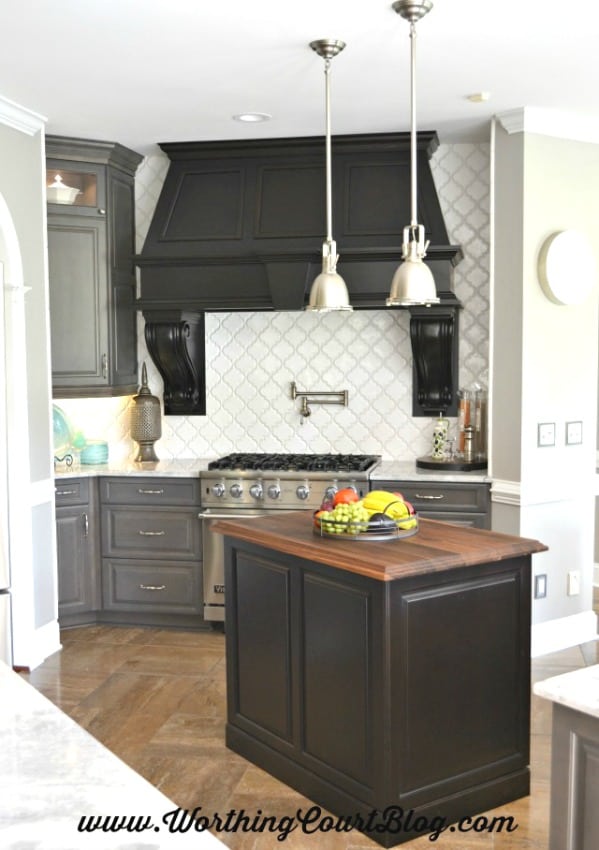 Pin
Nancy designed the hood herself.  The hood wouldn't make the statement that it does were it not for her high and low search for the largest and chunkiest corbels she could find!  Don't overlook the fabulous arabesque tile backsplash – it's swoon worthy for sure.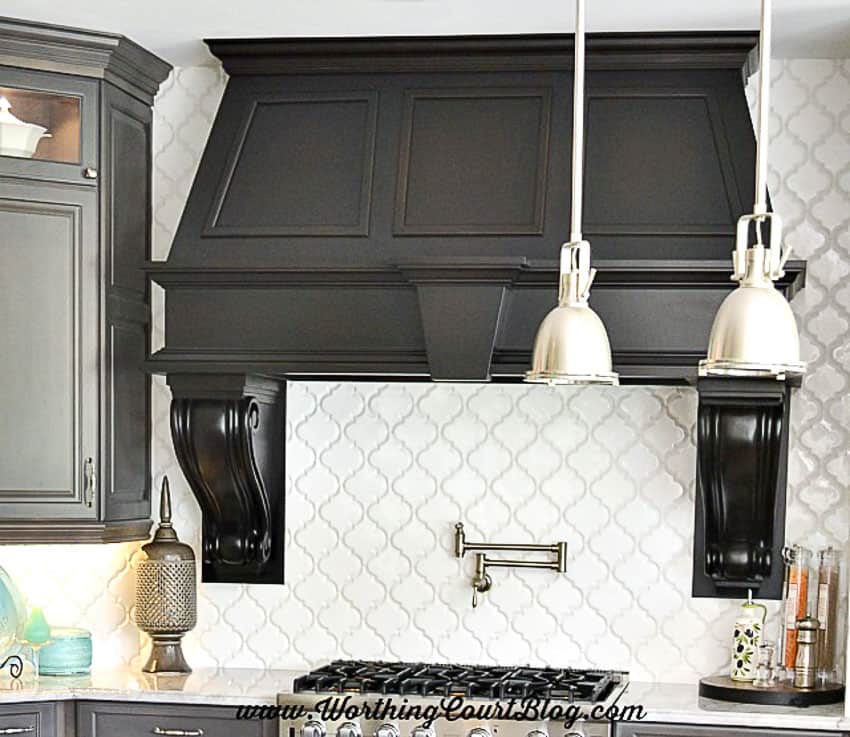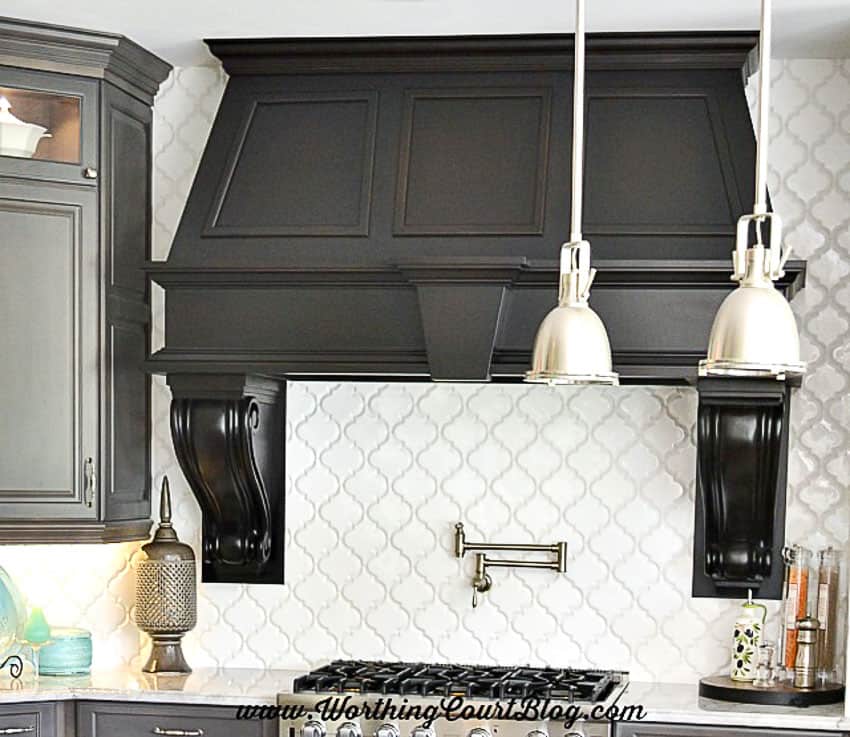 Pin
This is the same area before.  You can see that Nancy kept the original light pendants.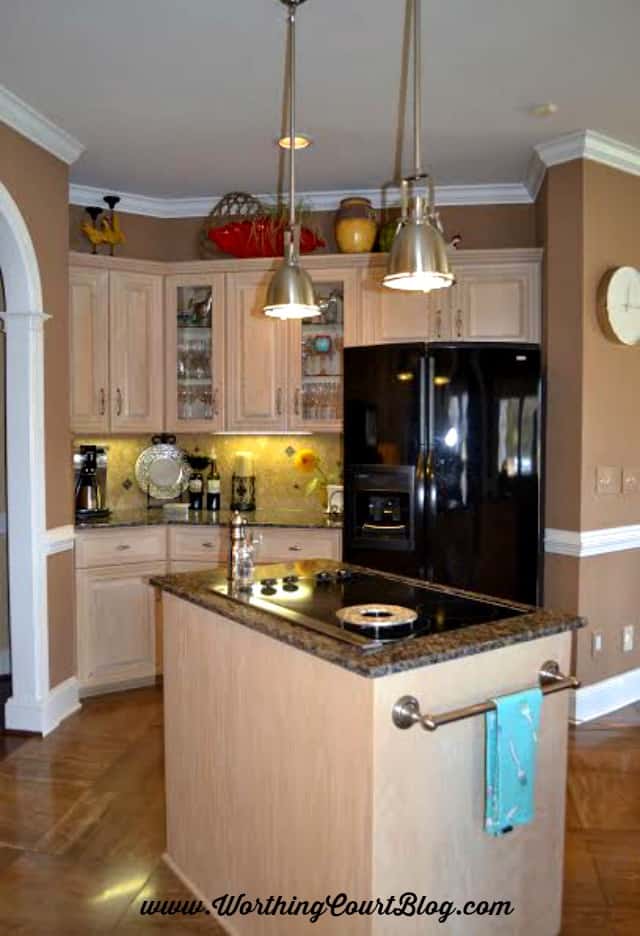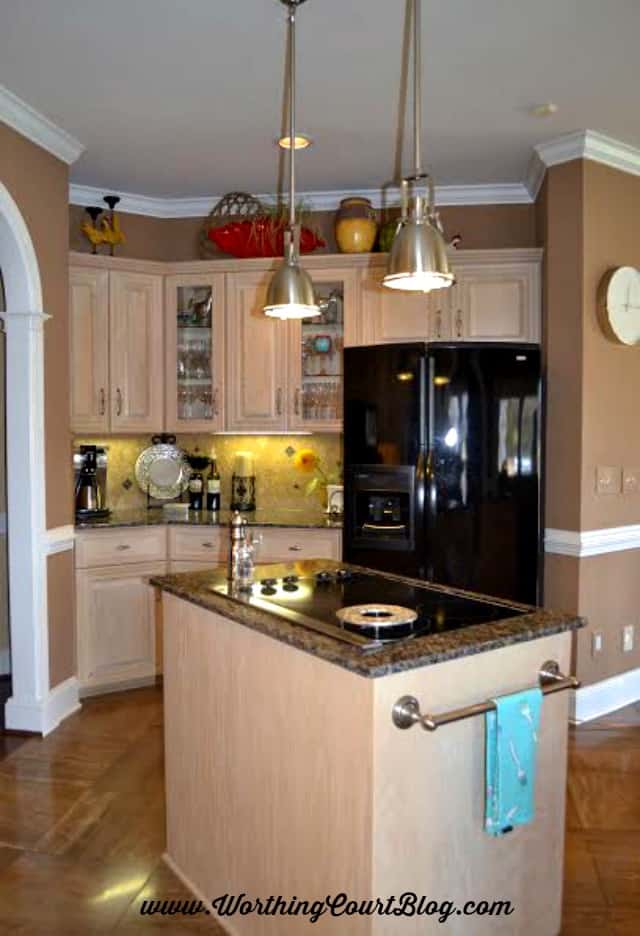 Pin
The refrigerator and microwave were relocated to the left of the range, on a wall that formerly held a wall oven with the microwave above it.  The display nook above the refrigerator is another custom piece that Nancy designed.  Nancy specifically designed its large size to showcase her many wonderful accessories.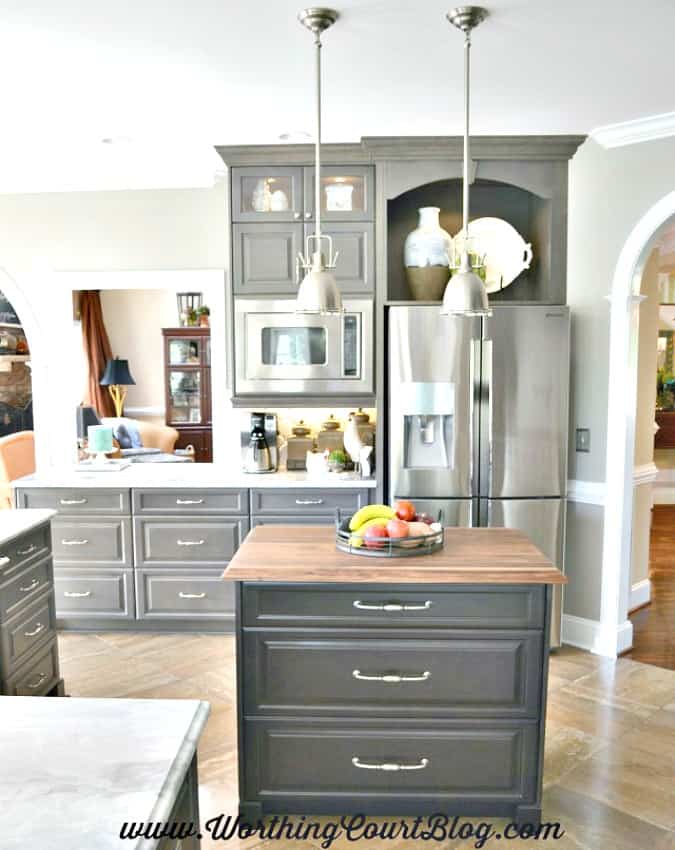 Pin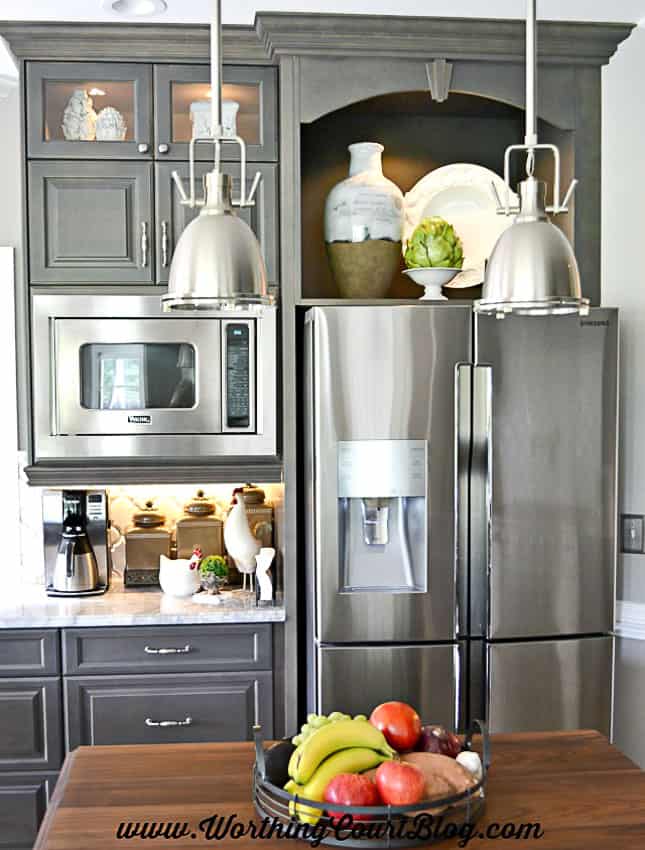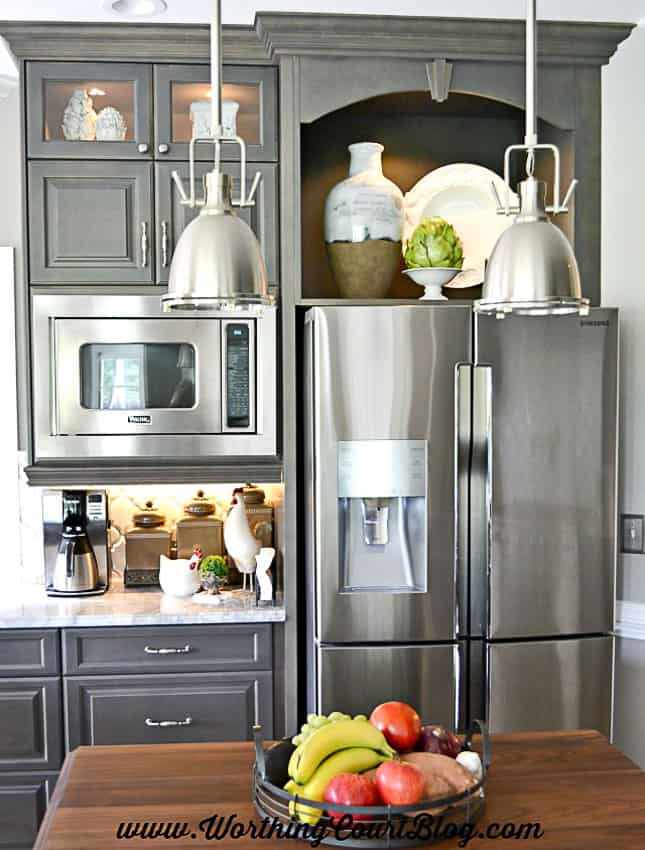 Pin
This same area looked totally different before.  A new island with a richly stained butcher block counter replaced the old one.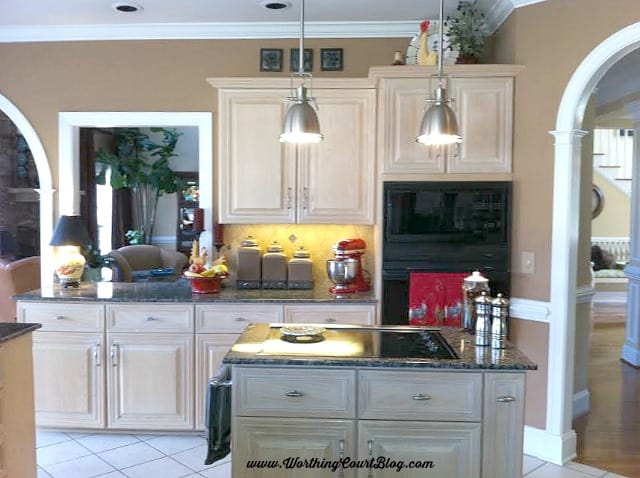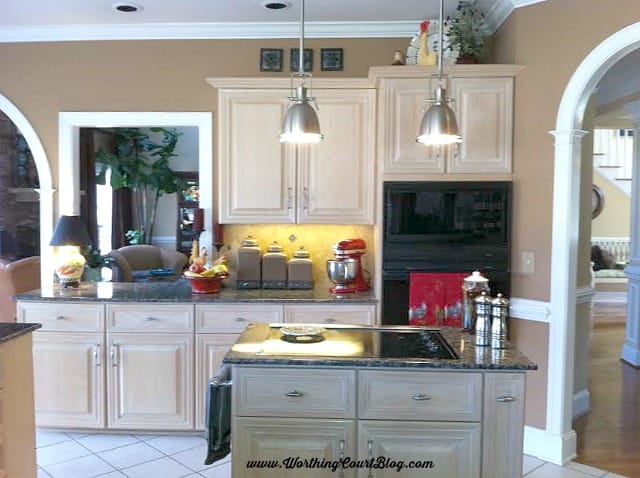 Pin
Nancy's home has a very open floor plan in the main living areas.  In several of these photos, you get glimpses of the family room and dining room that her spacious kitchen opens up to.
Glass front cabinets with lighting give Nancy more spots for displaying favorite pieces.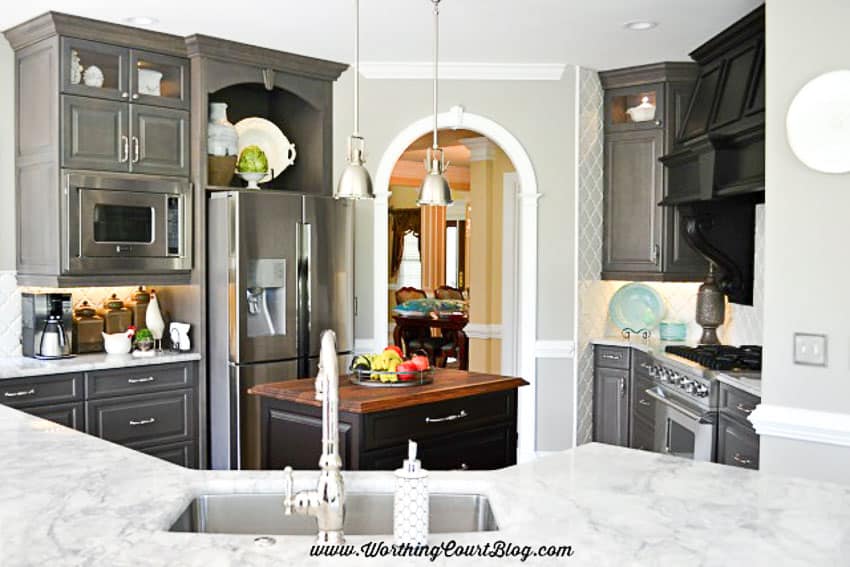 Pin
Entering the kitchen from the family room, you get a good look at the large island topped with quartz counters and the breakfast area.  The hallway to the left goes to her laundry room and garage entry.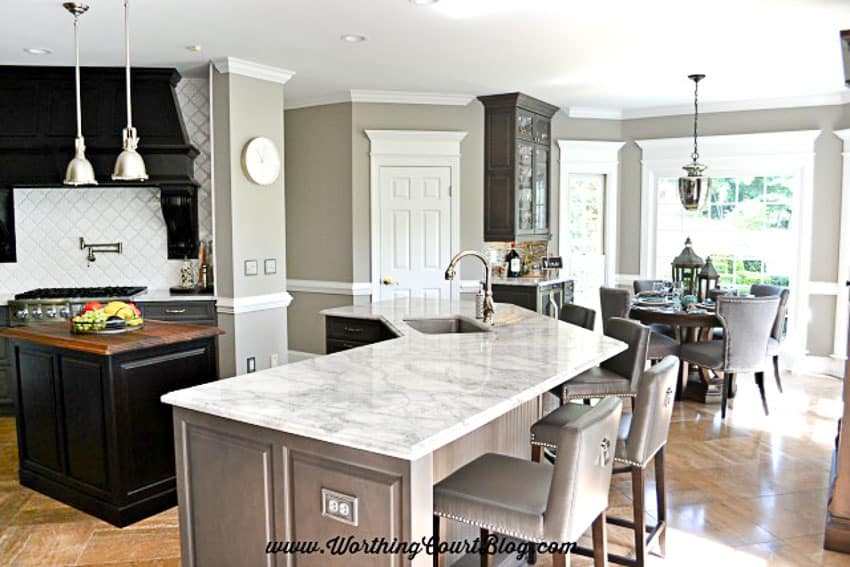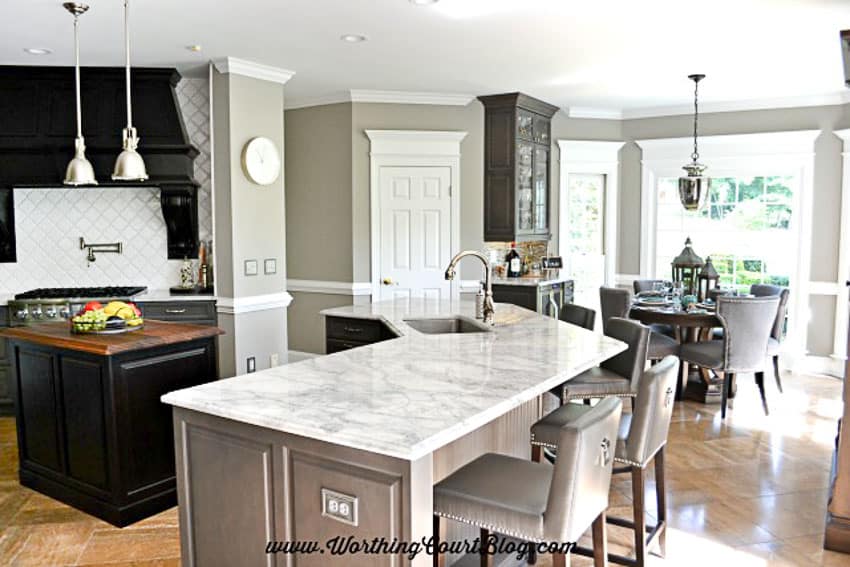 Pin
The back of the island is cover with painted beadboard and sports gorgeous leather barstools.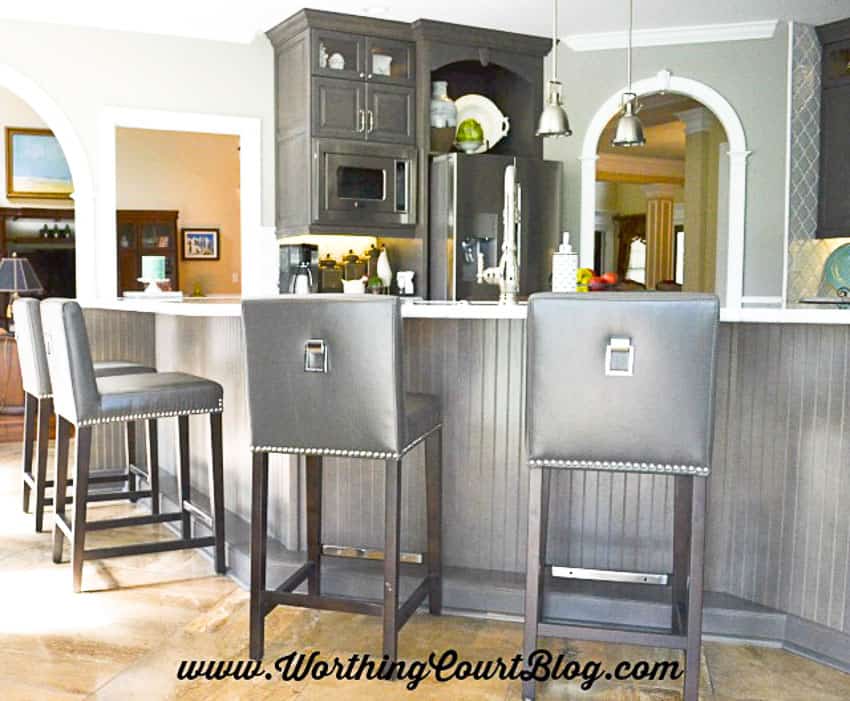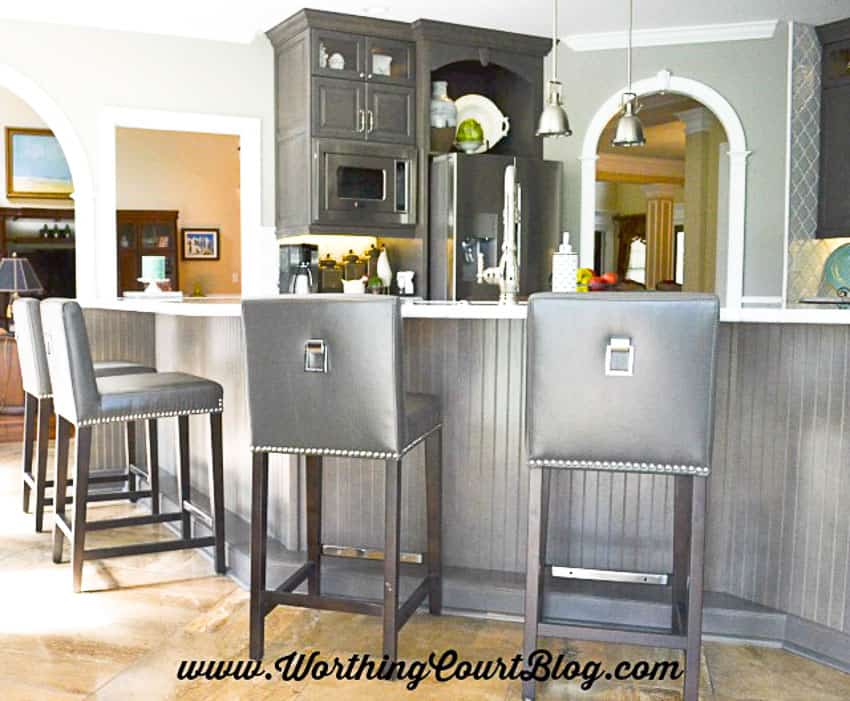 Pin
The breakfast area contains a new table and chairs and mercury glass light fixture and overlooks the golf course that her home is situated on.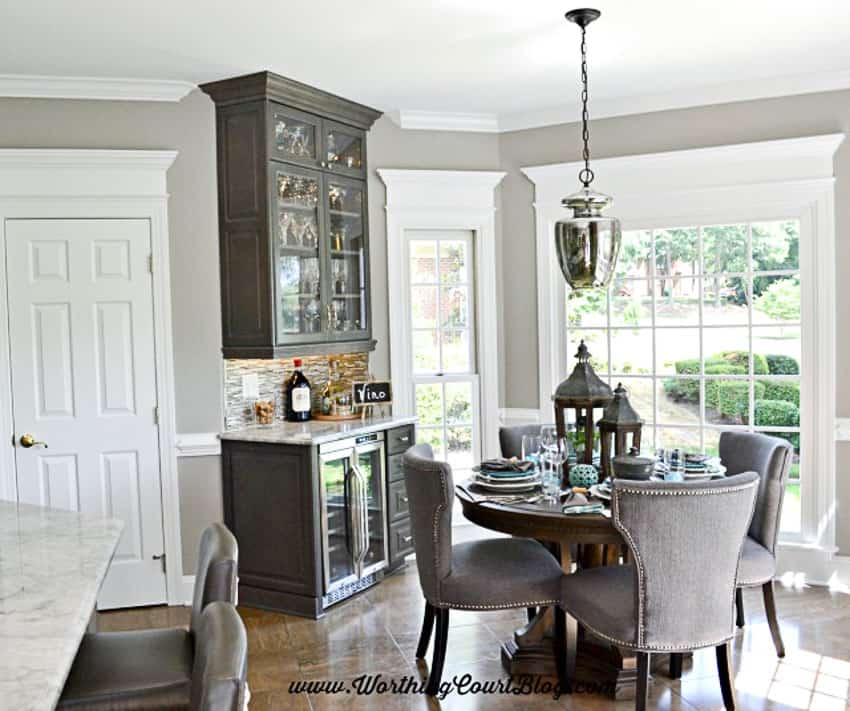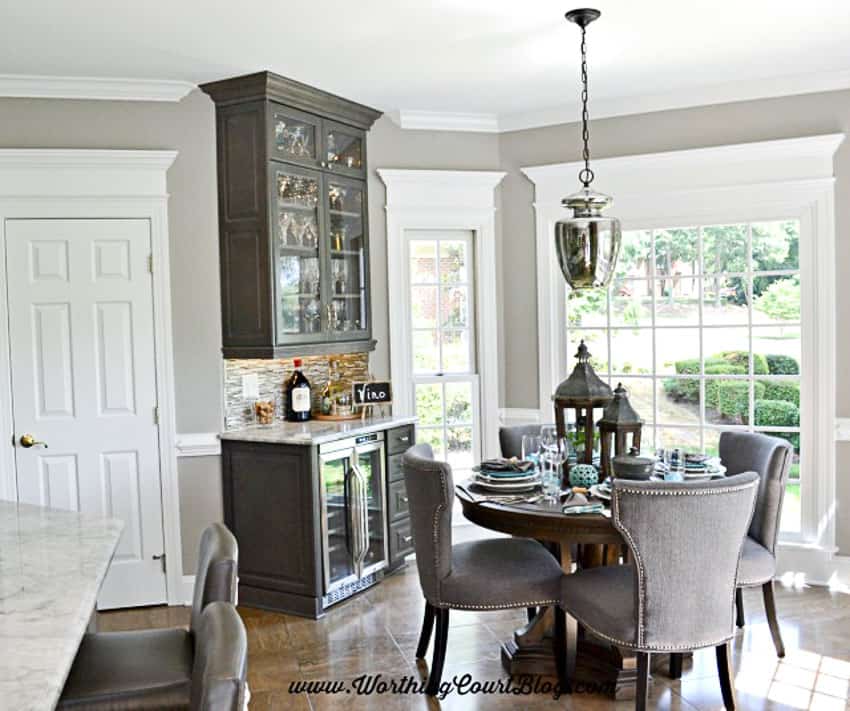 Pin
Nancy removed the old valances and had a carpenter beef up the trim above the windows.  Leaving the windows bare gives the entire area a new look that is so much brighter and allows you to really take in the view!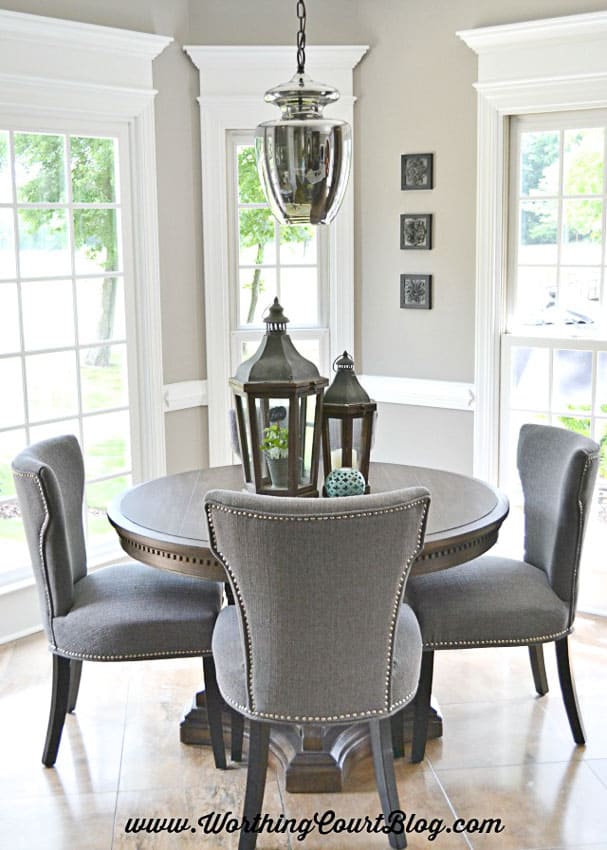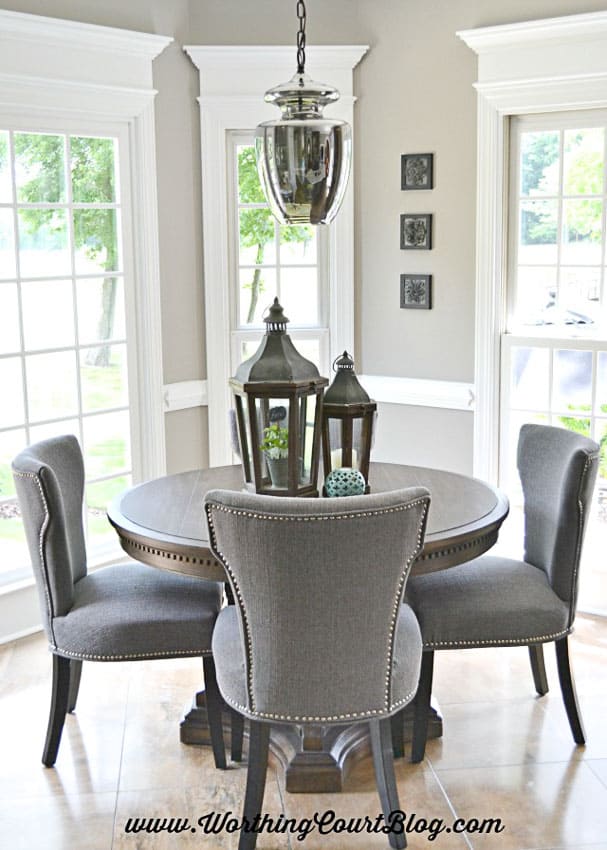 Pin
The breakfast area before was Tuscan style containing a glass top table with a metal base, metal chairs and dark fabric.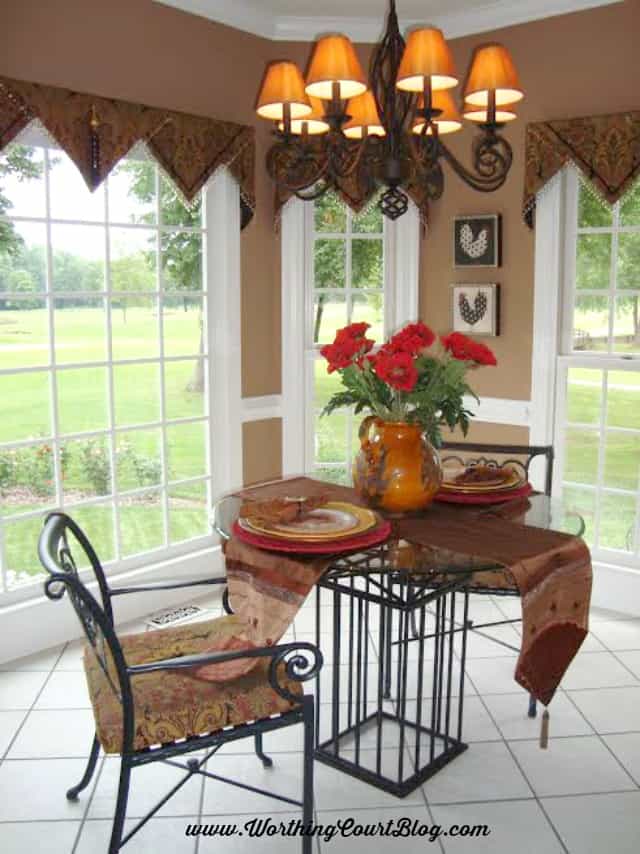 Pin
The wine bar was formerly a built-in desk.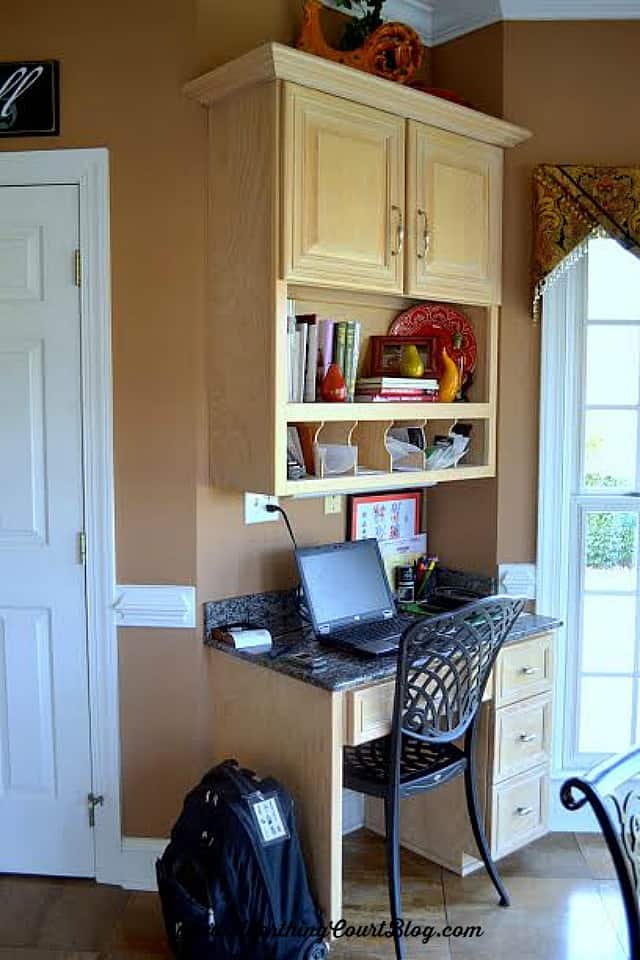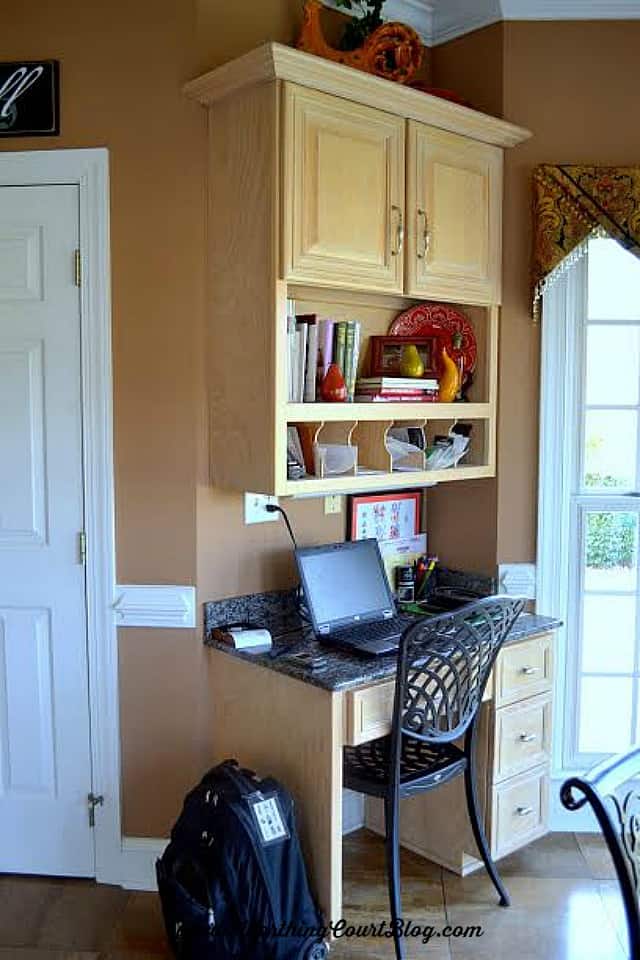 Pin
A wonderful display cabinet was added to store and showcase gray and white dishes and accessories.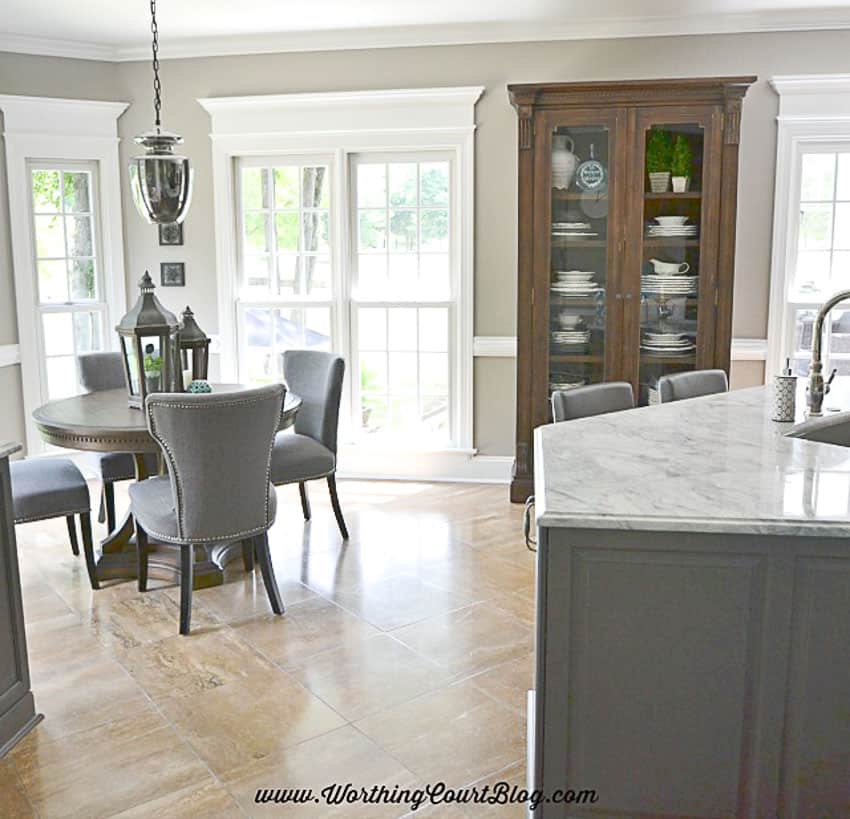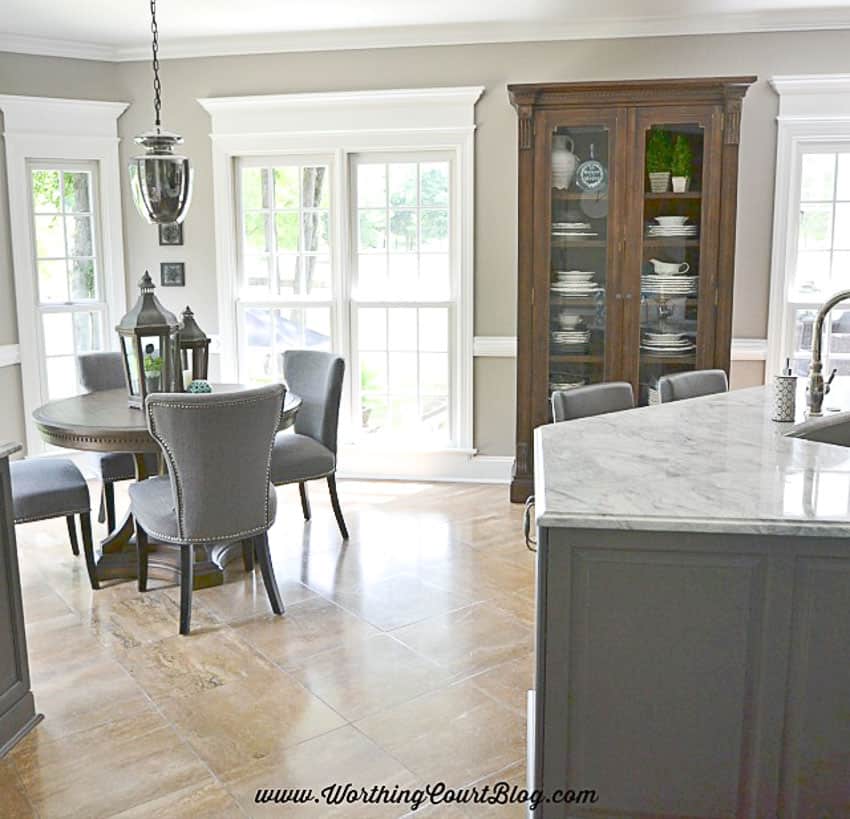 Pin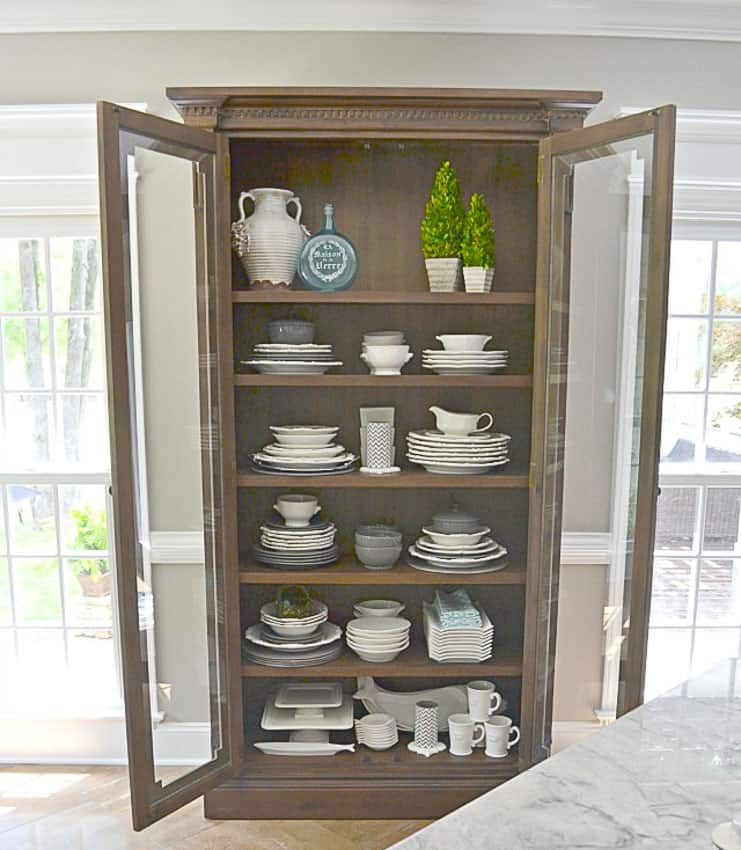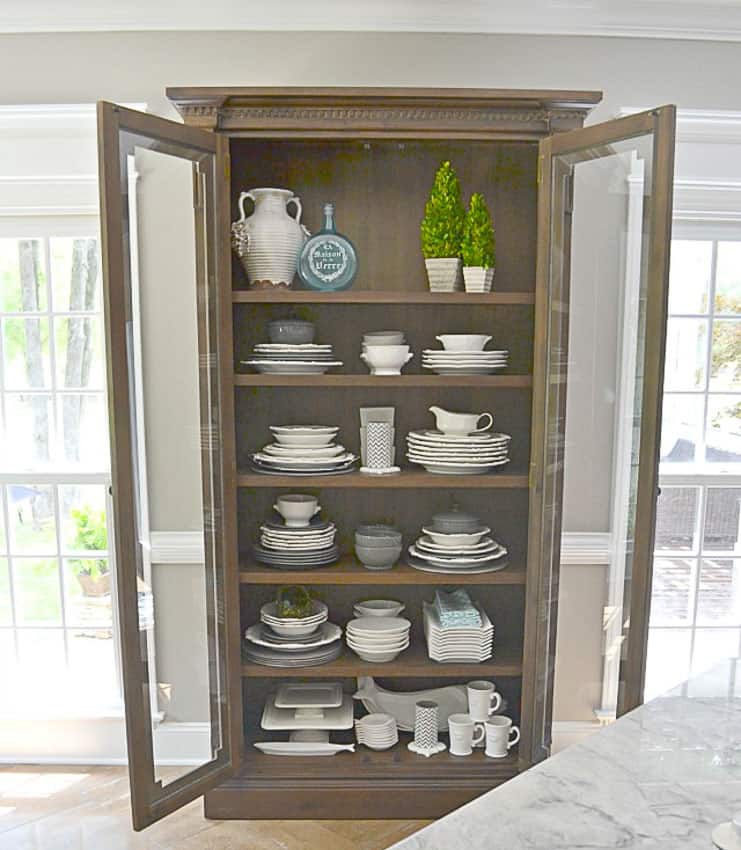 Pin
This is just an overview of Nancy's beautiful new kitchen.  Click HERE to take an even closer look at this beautiful new kitchen.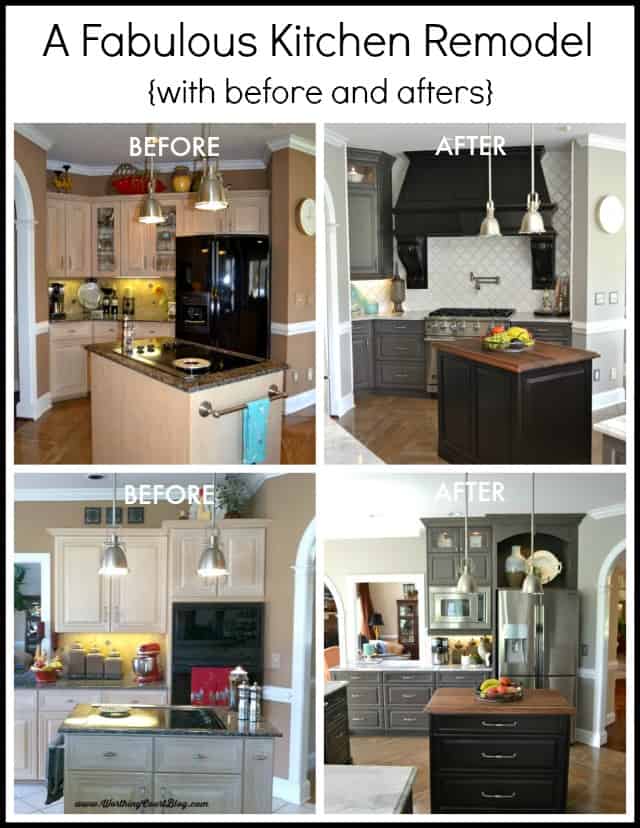 Pin