3 Cool Kitchen Ideas To Include When You're Doing A Simple Update Or A Total Remodel
Cool kitchen organization solutions to add to your kitchen.  Bonus – they look good too!
It's important to make good use of all of the space available to you in your kitchen! These 3 cool kitchen ideas can be added during a simple kitchen refresh or as part of a total kitchen remodel.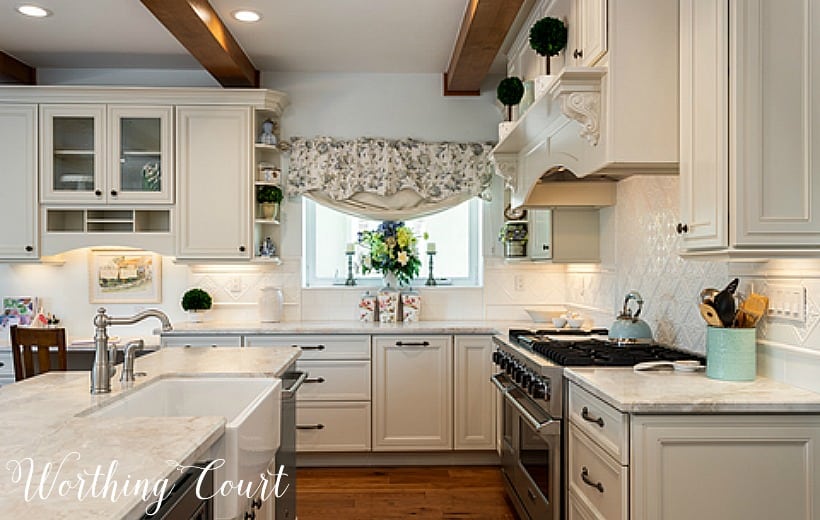 OK – I'm going to go ahead and apologize right now for the poor quality of these photos.  They are photos that were taken with an old point and shoot camera way back in 2011, when I was a very, very new blogger and had no clue how to take a good quality photo.
If they're so bad, why am I even sharing them with you today?  There are two reasons – #1: they are genius kitchen solutions that I want to make sure you know about and #2: these images get pinned over and over again, so I know there's a ton of interest.
POT LID STORAGE
I don't know about you, but I don't have a good spot for storing my pot lids.  In my kitchen, they wind up in the bottom of a cabinet or a drawer where they slide around and generally stay in a state of disarray.
This super idea takes advantage of the back of a door!  In this case, it's the back of a pantry door.  This kitchen happened to have space for two corner pantries.  When it was remodeled, a pot lid rack was added to the pantry door on the right.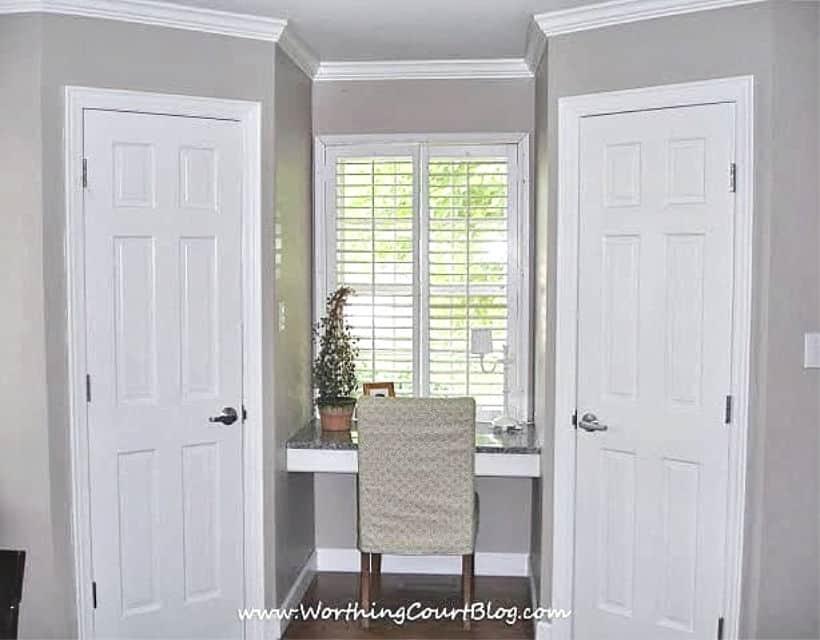 This just might be my favorite cool kitchen idea of all and is definitely something I need to add to back of my pantry door!  You can pretty much just look at the photo and figure out how to diy this project yourself.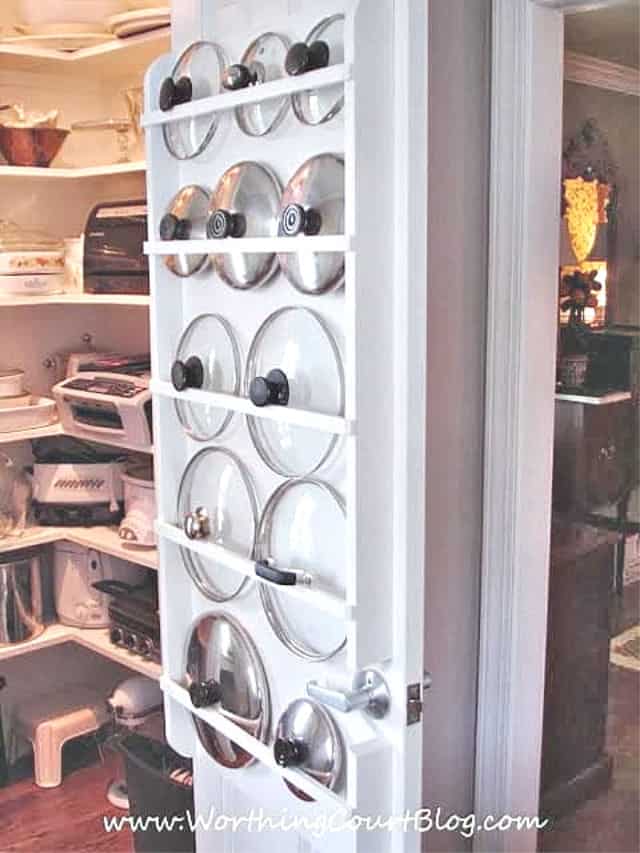 #2: COMMAND CENTER
Talk about taking advantage of every square inch of kitchen space!  I'm willing to bet if you had a little snippet of a wall that was only three feet wide and just a few inches deep, you probably wouldn't do anything with it.
Not so for my friend Linda!  She added a shallow and narrow cabinet to turn this little tiny spot into a handy organized command center.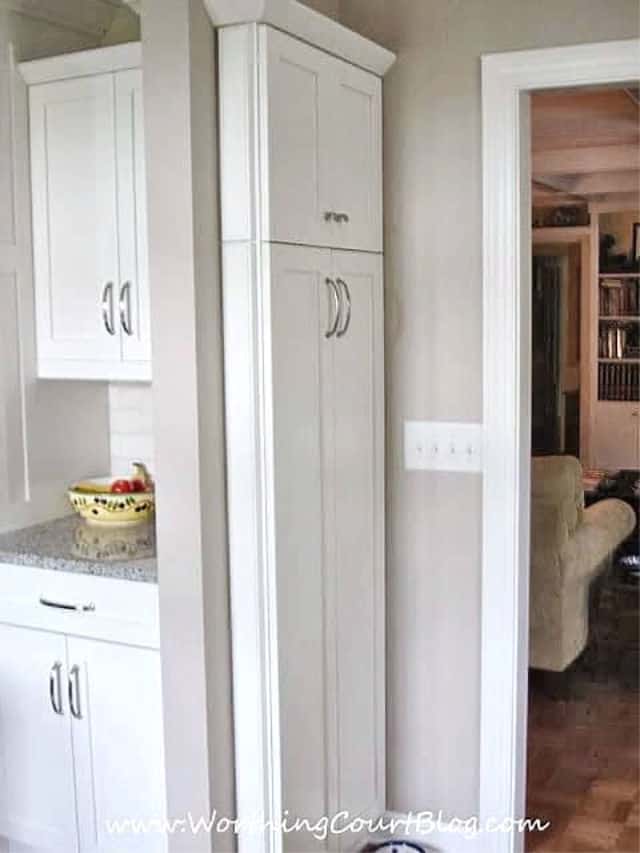 Open the cabinet doors and you have a spot just large enough for storing essentials, such as keys, mail and other small items that could easily get lost.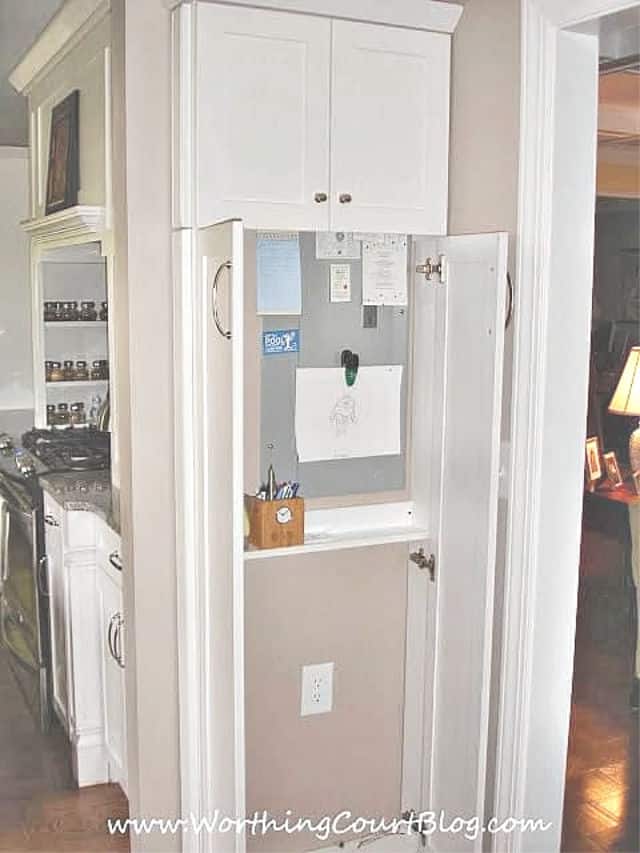 Adding a piece of metal to the wall in the back, turns it into a great spot for magnets!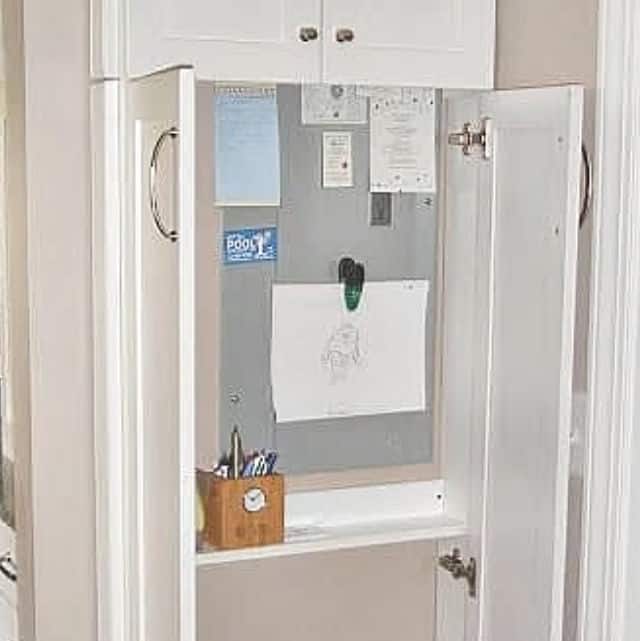 #3: DISH STORAGE
I create lots of tablescapes and our home is the host for family gatherings for both Thanksgiving and Christmas.  All of that adds up to needing a lot a dishes!  Many of those dishes are really pretty ones, that I'd like to be able to put on display, but at my house they wind up being stuck in a cabinet and dish closet.
This solution allows you to do both.  There's a spot for showing off your favorites and a place below for storage.
This photo isn't the greatest perspective, but it gives you an idea of what a pair of dish storage cabinets look like when they're closed.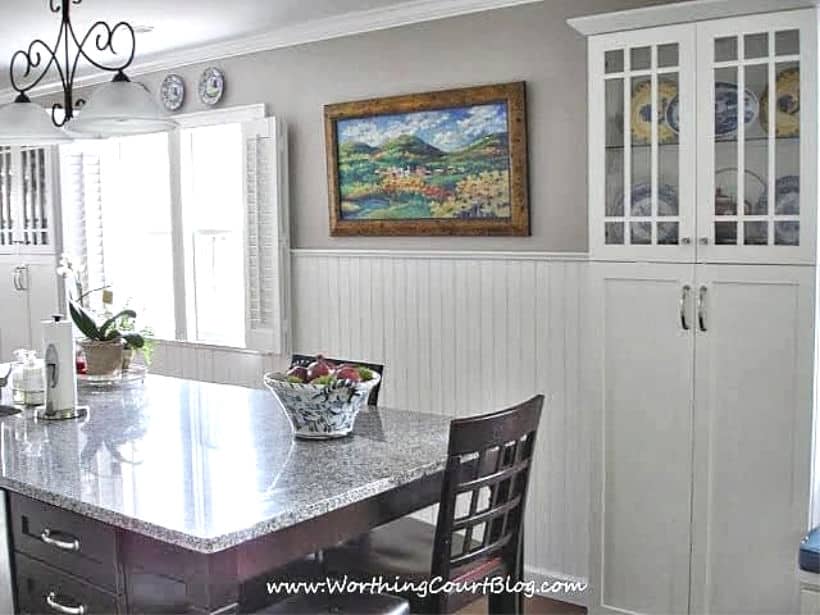 The top portion of the cabinet has beautiful glass doors and includes a light for displaying your favorite pieces and the bottom has tons of storage!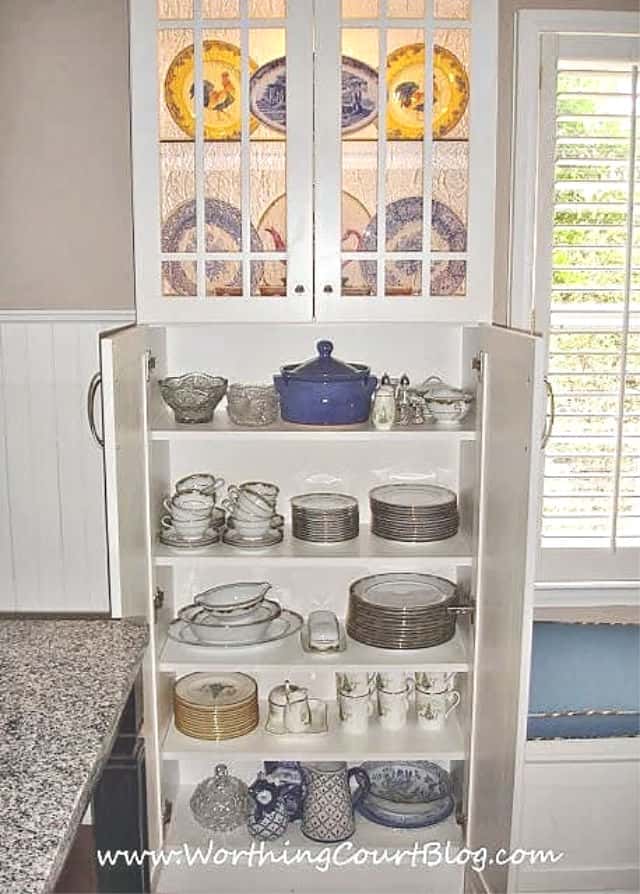 In spite of the poor quality photos, I still think you'd enjoy seeing the rest of the cool kitchen ideas my friend included in her kitchen!  Not only is it beautiful, but it includes several more great small kitchen solutions.  CLICK HERE to take the tour.