5 Good Questions To Ask Yourself Before Redecorating A Room
How are you supposed to know when it's time to redecorate a room?  Here are 5 good questions to ask yourself before taking the plunge.
With the limitless inspiration available on blogs, Pinterest and Instagram right at our fingertips, trying to figure out when it really is time to redecorate a room can be a hard decision!  Before jumping on the redecorating bandwagon, here are 5 good questions to ask yourself first.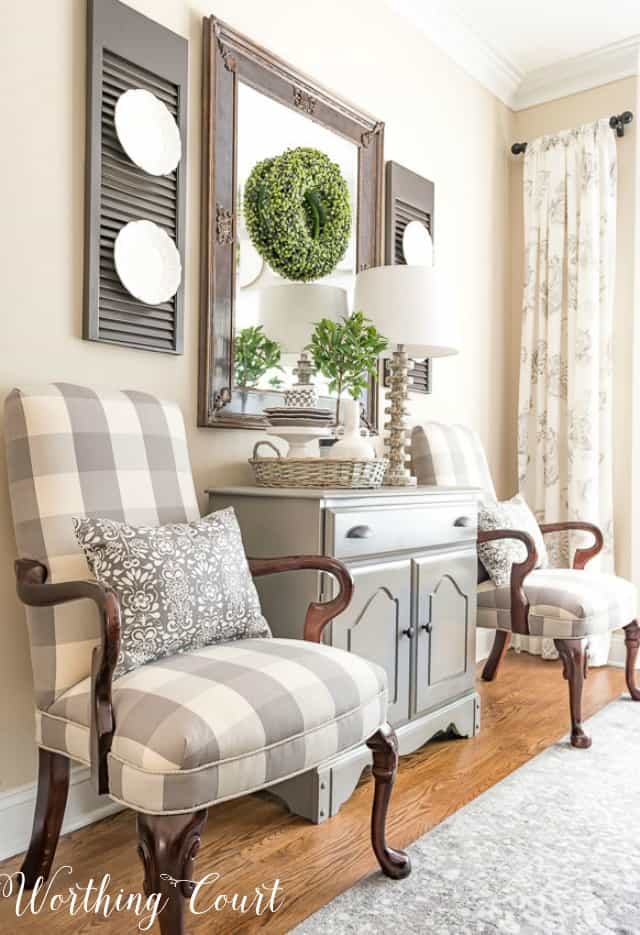 How do you know whether or not you're caught up in the latest and greatest trend or whether or not your spaces really do need an update?  Trends seem to fluctuate on a whim and not very many of us can afford to constantly change our decor.  And sometimes it's a case of not having the time and or the energy either. It can also be expensive.
Design experts will tell you that you should update your interiors every seven years.  Good grief – as slow as things seem to move around here, I'm doomed.  Ha!
So just how do you know when it's time to take the plunge?  Ask yourself these questions:
#1  Am I still happy with my room/home?
My guess is that if you're feeling even vaguely dissatisfied or unsettled with the look of a room, it's time to make some changes.  Changes can run the gamut from a full-on room makeover to something as simple as changing out the pillows you have displayed on your sofa.  See question #4.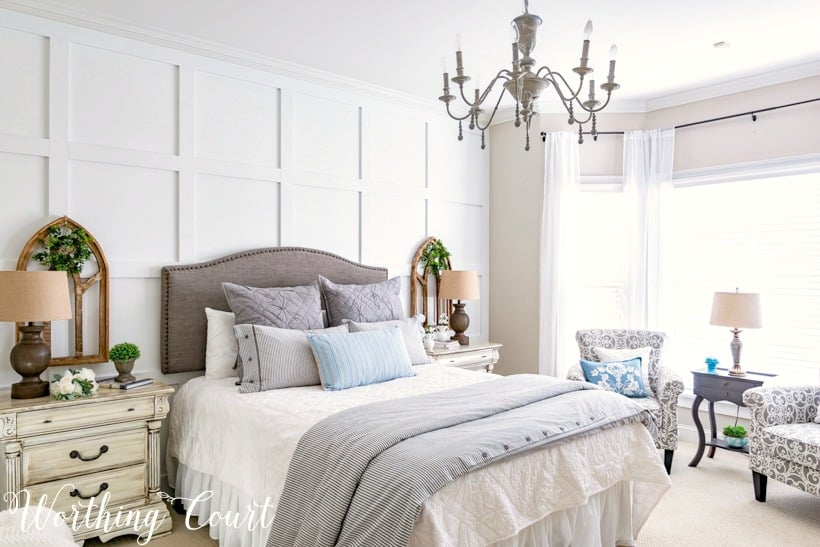 BUDGET BEDROOM MAKEOVER REVEAL
#2  Does this room still fit my lifestyle and fulfill my daily needs?
It doesn't matter how beautiful a room may be – if it no longer fulfills your needs on a daily basis, it's definitely time for a design change.  For example, could that formal living room that never gets used be converted into something functional like a home office?  That's what I did!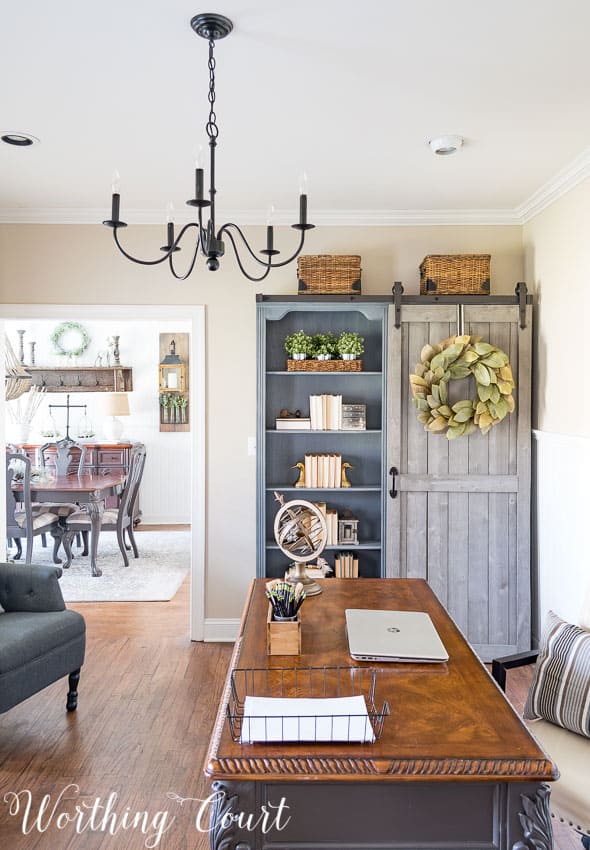 HOME OFFICE BEFORE AND AFTER REVEAL
#3  Why do I have the desire to redecorate?
Is it because I truly think it's time for some changes or is it because I think everyone else seems to be doing it, so that must mean that I need to do the same thing?  That's an easy trap to fall into, especially if you spend any time on social media or following home decor blogs.
If you're feeling influenced by how often we home decor bloggers and social media influencers change our rooms, keep in mind that inspiring you and helping you around your homes is how we make our living.  I think many of us decor enthusiasts would quickly become bored if pictures were constantly posted of the same spaces that never changed.  Don't you?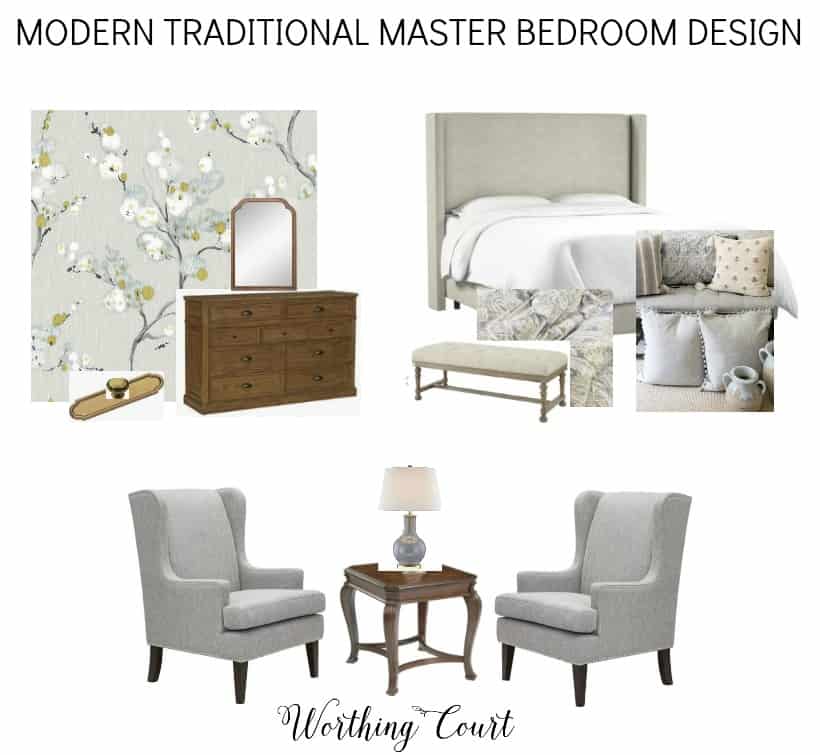 #4.  Could I be happy with small changes?
Before taking the plunge, try making some small, budget friendly, non-permanent changes.  Bring in current fabrics in the form of pillows or even curtains.  Swap out art or accessories for something trendier.  Try changing a lamp or two.  Add an area rug or change an existing one.  Don't forget – for a new look, area rugs can be layered over wall-to-wall carpeting if you think you're tired of that look.
If that satisfies your craving, then you're likely not ready to spend the money for a full blown room makeover.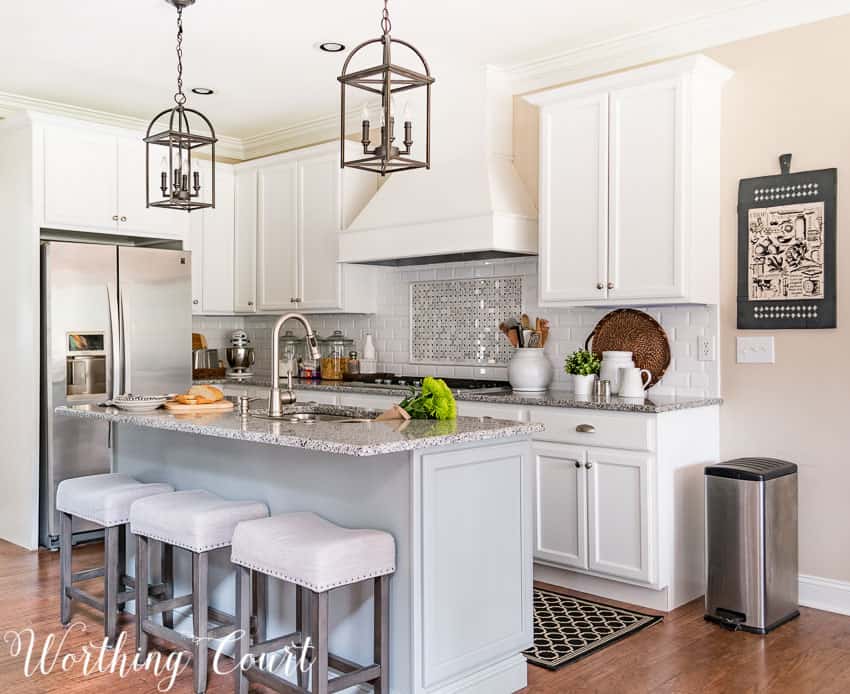 BEFORE AND AFTER KITCHEN REMODEL
#5. Do I have the budget for redecorating right now?
Maybe this should have been the #1 good question to ask yourself!  But really – let's be honest – if after answering all of the above questions, you've determined that it really is time to give your room a full makeover, there needs to be a budget for it.  Right?
If the time isn't quite right budget-wise, go back to question #3.  Try making some of those small design changes and I'll bet you'll be much more content in your home while you're waiting for your wallet to catch up with your desires. 😀