8 Simple Valentine's Day Crafts
8 simple Valentine's Day crafts for the non-crafter that are fun and easy to make. Anyone can make these!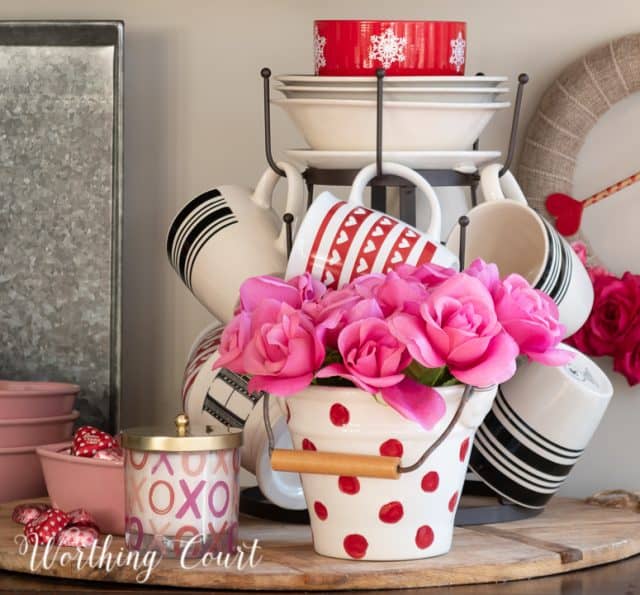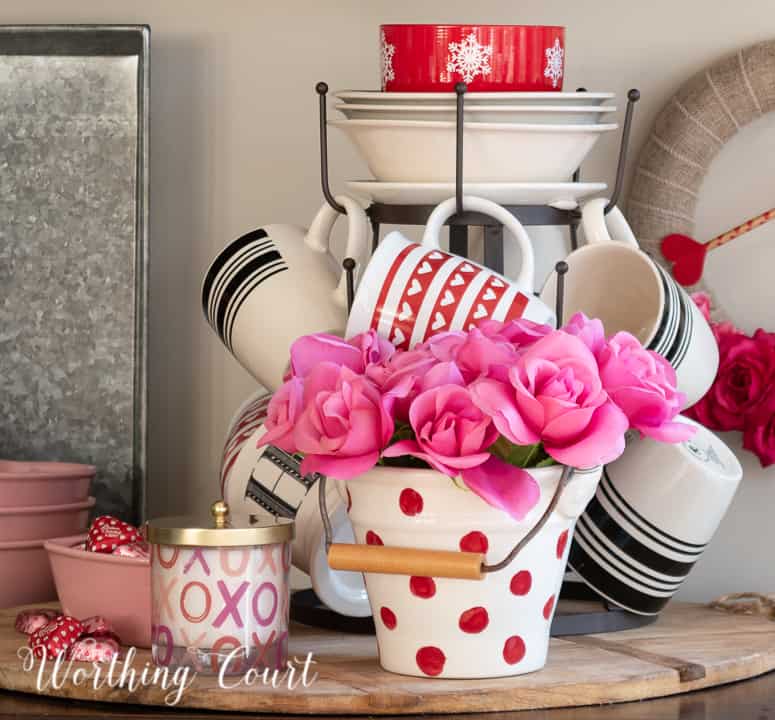 Pin
With Valentine's Day only a couple of weeks away, I thought it would be helpful to you if I put a roundup of 8 of my simple Valentine's Day crafts all in one place!
But first, let's just get this out of the way. Do I like to craft? Yes. Do I consider myself a crafter? Absolutely not. Therefore, the requirement for any craft that I do is that it has to be simple, easy and quick to complete.
I consider myself a pretty detail oriented person, but it seems that anytime I try something complicated, it just doesn't turn out the way it should no matter how careful I am. I enjoy it, but crafting just isn't one of my strong suits. So…..you can be sure, that any of the simple crafts below would be easy for anyone to complete!
Who doesn't love a good dollar store craft? I sure do! At the time that I made this wreath, everything in the Dollar Tree was $1, but they have since raised their price on everything to $1.25, so using their supplies to make a wreath like this one might cost you $12 instead of $10.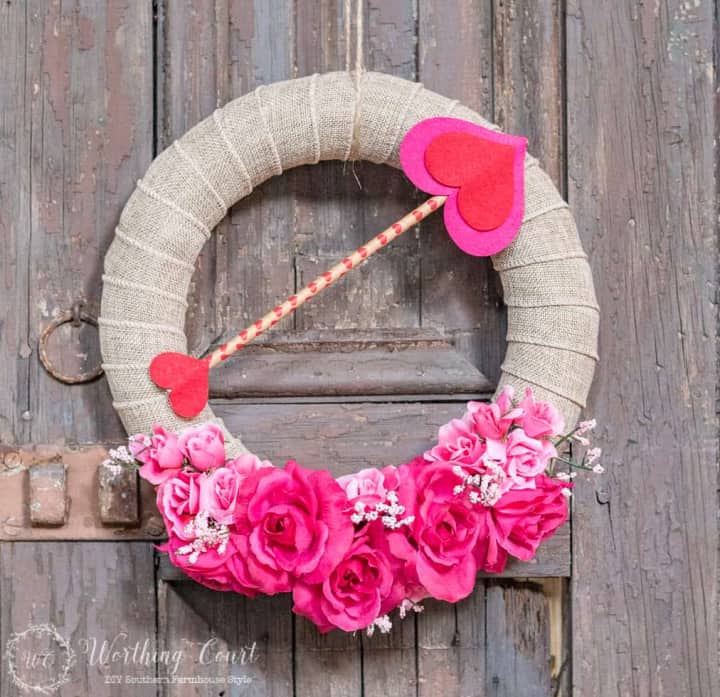 Pin
Who doesn't love a fresh bouquet of flowers for Valentine's Day?  What I don't like is how the florists raise their prices just in time for this special day of love.  I decided enough of that nonsense and created my own 3D Valentine's Day bouquet made with scrapbook paper. Bonus is that they last forever and don't have to have the water changed!
It would be so fun to make several of these to use in a centerpiece for your table. A bouquet of these paper hearts would also make a cute gift for someone whose day you'd like to brighten.
Pin
This cute little Valentine's Day craft is one that I made with one of my granddaughters, so of course it was easy peasy. My granddaughter used them to hand out in her class and I also kept a bowl of them in our foyer to hand out to visitors to hopefully brighten their day.
The pictures in this blog post aren't the greatest and were taken in our previous house, but it's still a very simple and fun craft to make!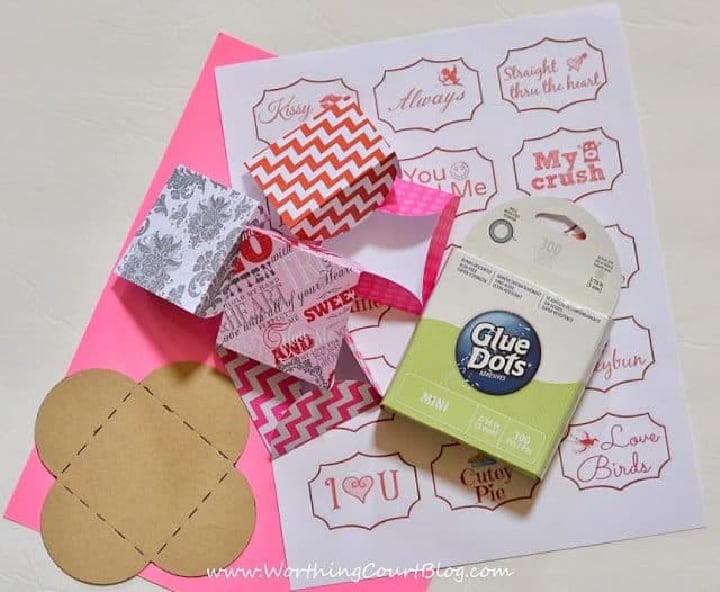 Pin
Even though I used to operate my own custom drapery workroom, where I made tons of pillows from scratch, sometimes I like to take the easy way out. And by the easy way out, I mean embellishing a readymade pillow cover.
I call this a Valentine's Day pillow, but I actually believe it's as much of a winter pillow as I do a pillow that's specific for Valentine's Day.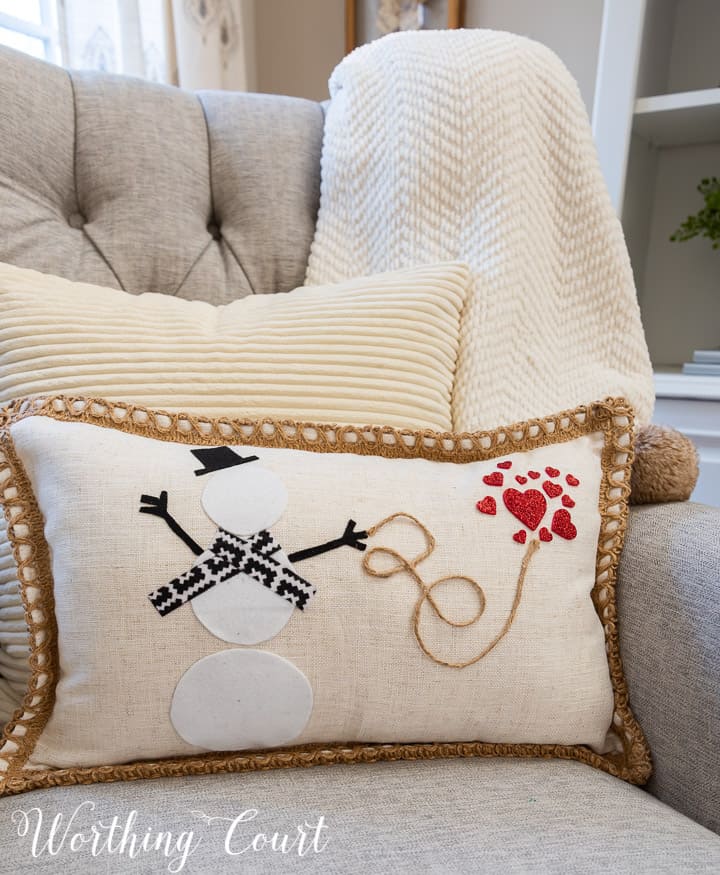 Pin
This craft is my most favorite one of all of them! Even though it has a red heart and a couple of other touches of red, it doesn't seem to Valentine's Day specific to me. I just love the layered look of the yarn covered balls with a red yarn heart on top.
I was able to wrap all of the balls with yarn while watching tv one evening. From there, the wreath probably took me about 20 minutes to finish up.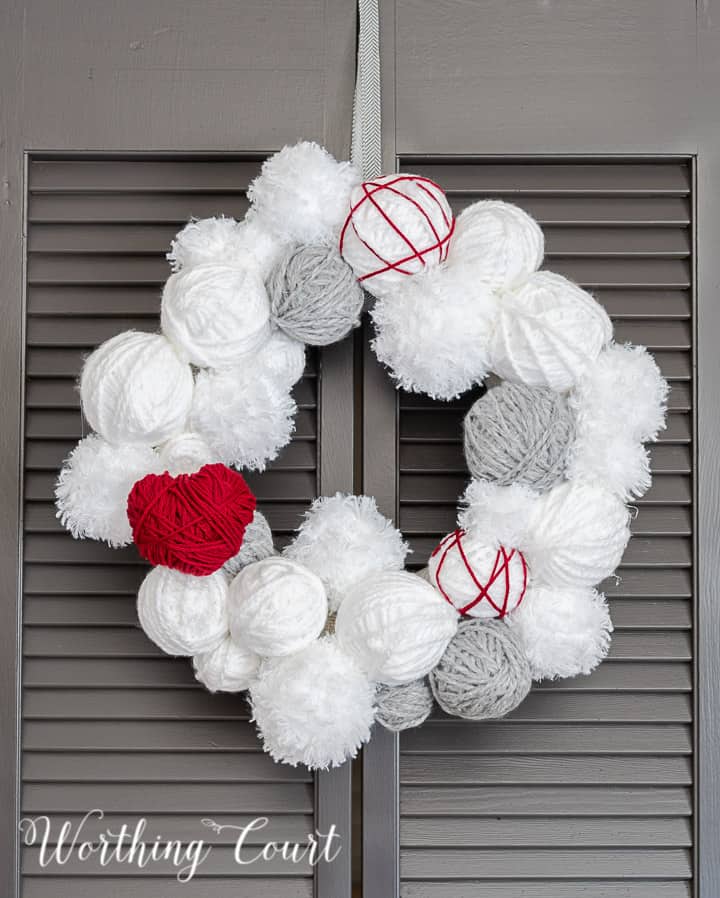 Pin
Maybe you can't technically call a premade printable a craft, but I'm calling it one because you still have to actually print it out and frame it. 😀
I have several that are available, so I put together a collage of them so that you can see them all in one spot. Click on the link above to access them.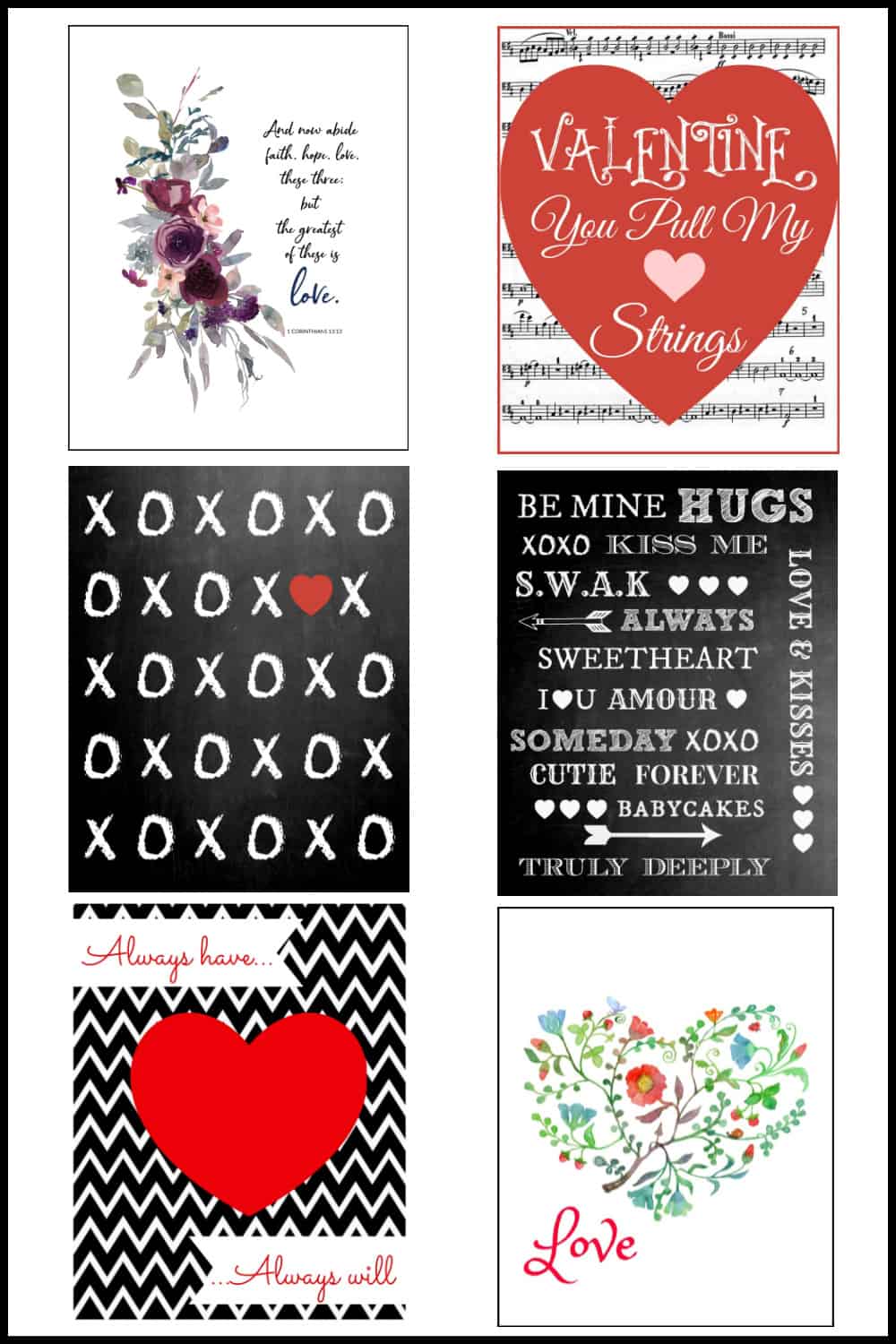 Pin
For all of my teacher friends out there, this would be an easy, simple Valentine's Day craft for the kiddos to take home to their parents. This is yet another craft that I made with my granddaughter for her to give to her teacher at school on the day that the class exchanged Valentine cards.
There's a version for a mug with curvy sides and another version for one with straight sides.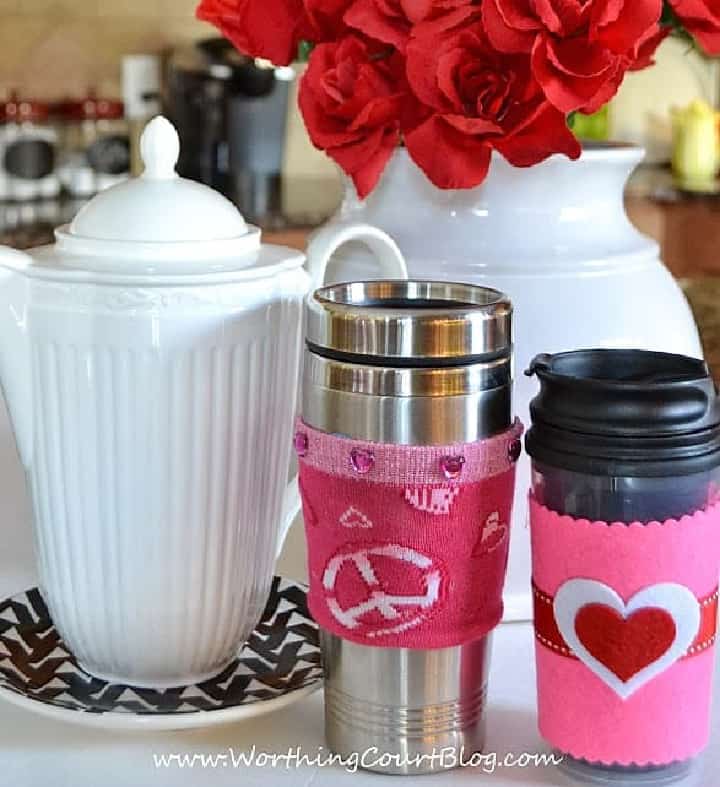 Pin
And lastly, I'll leave you with a few cute posing ideas for taking special Valentine's Day photographs of your littles (or your bigs!). Once you've taken your pictures, simply upload them to PicMonkey or to Canva to add fun graphics.
Once the graphics have been added, print and frame the pictures for a sweet Valentine's Day gift.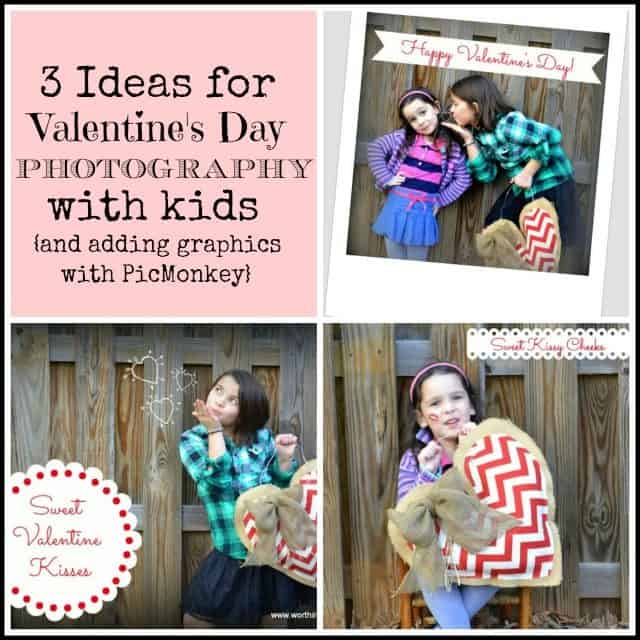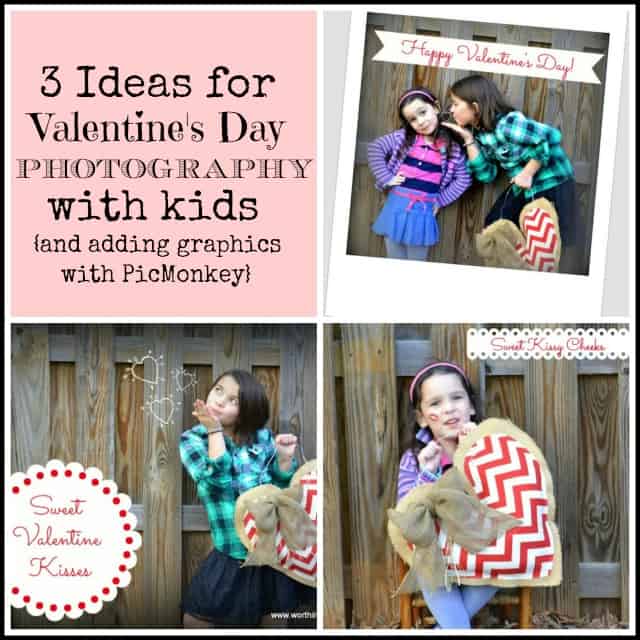 Pin
How do you like to celebrate this special day of love?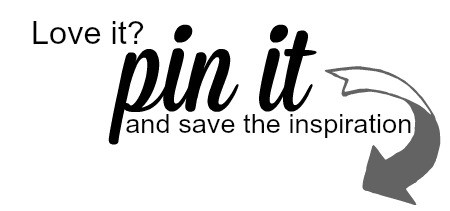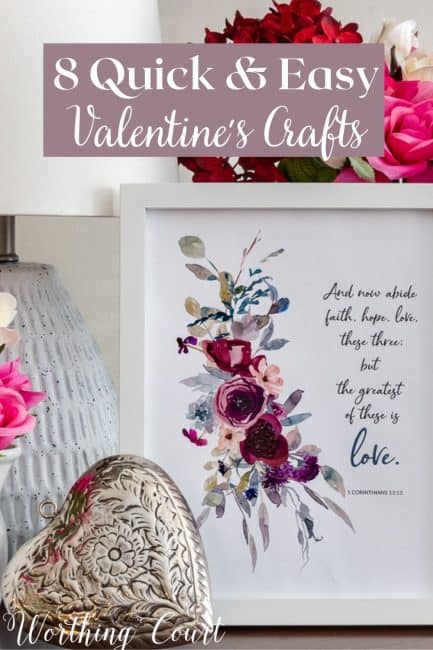 Pin