Even More Fabulous Fall Decorating Ideas!
A list of fabulous fall decorating ideas that you can use for seasonal decorating inspiration around your own home.
Now that fall has officially arrived, are you finding yourself uninspired and short on seasonal decorating ideas?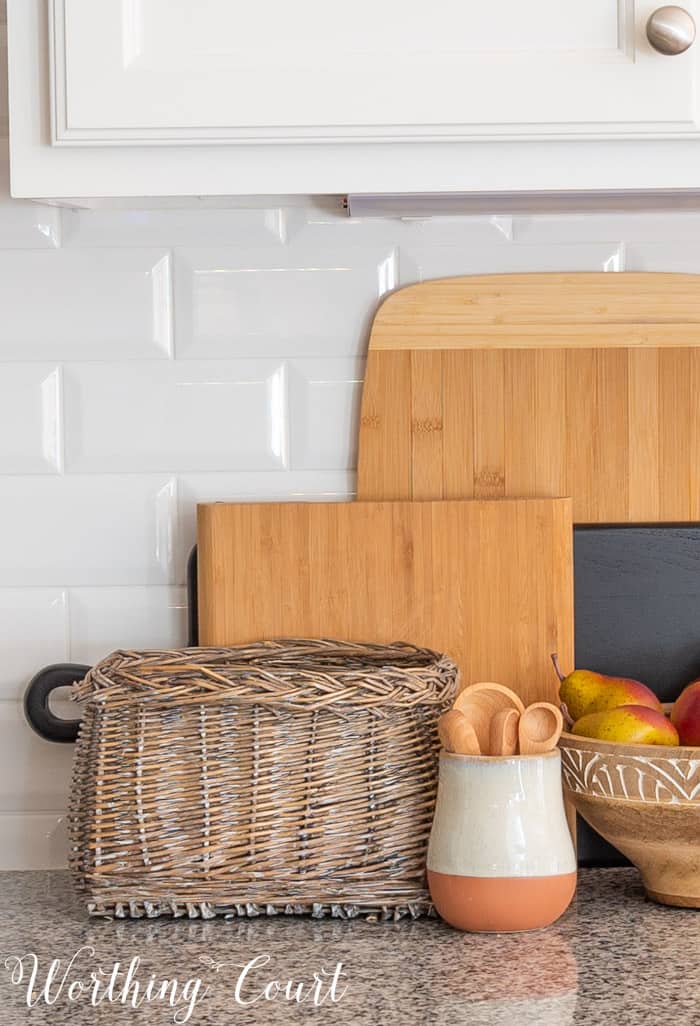 Trust me, I can totally relate. Just like writer's block is a real thing, I think that decorator's block is too. At least it is for me sometimes!
I can't tell you the number of times that I've referred back to my own decorations from previous years/seasons in hopes of gaining some inspiration for the current year. Thankfully, that usually gets my creative juices flowing again!
I shared more than 35 fall decorating ideas for every room in your home just a few short weeks ago. Well, today, I'm back with even more!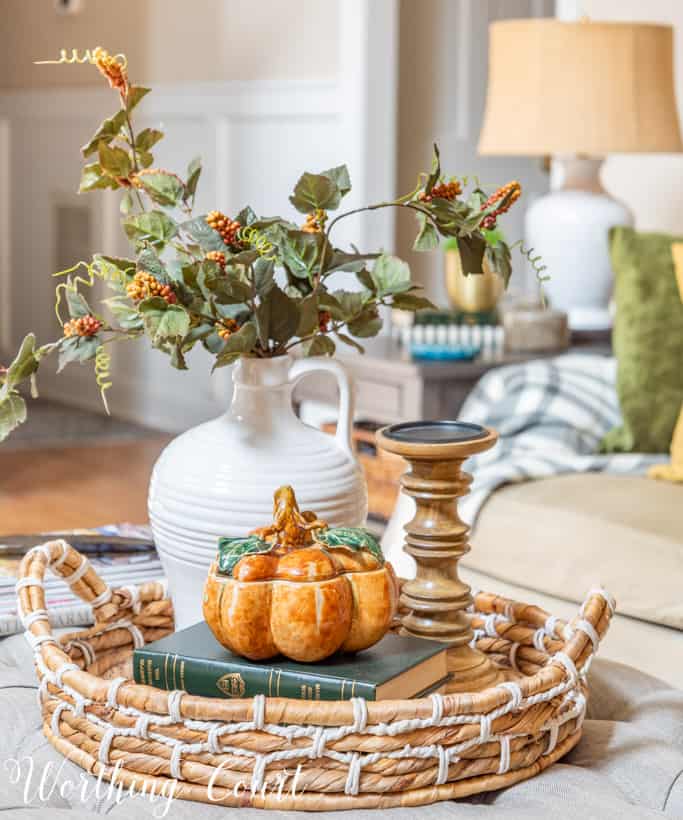 Let's simplify things by breaking it down into categories. We'll take a look at ideas for fireplaces. front entries and wreaths, centerpieces, vignettes and table settings.
FALL DECORATING IDEAS FOR FIREPLACES
Since a fireplace is usually a major focal point, no matter what room it's located in, this is a good place to start your seasonal decorating.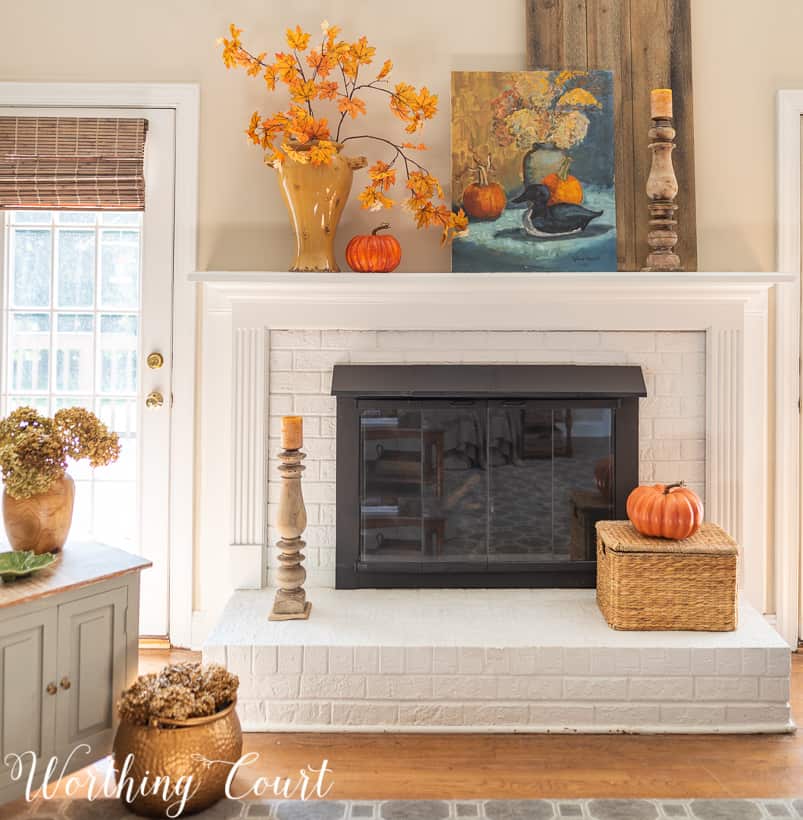 I've found that once my fireplace is decorated, that sets that tone for keeping the decorations cohesive in the rest of my home.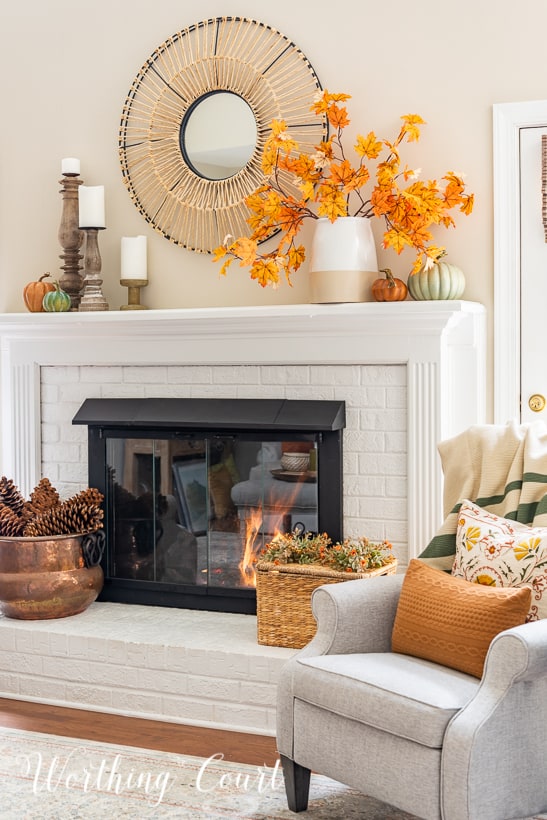 Some great options for what to use to decorate your fireplace:
tall candlesticks
tall faux stems or cut stems from your yard
a large pottery, glass, or ceramic container for the stems (keep the size proportionate to the length of your stems)
large pine cones look great displayed in a basket
a basket to hold those large pine cones, pillows, a throw blanket or pumpkins
try adding some unexpected color for a really eye-catching fireplace.
FALL DECORATING IDEAS FOR FRONT ENTRIES
There are certainly no set "decorating rules", but perhaps I do things a little backwards. I don't usually decorate my front door area first. Honestly, that area is usually the last place that I decorate.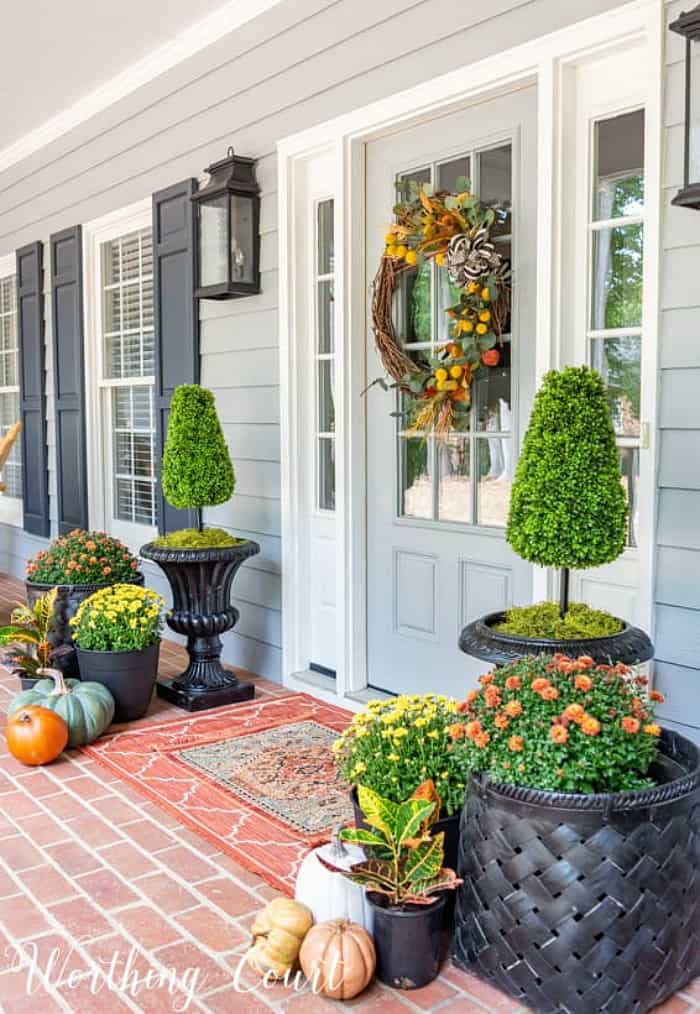 I strive to have my front entry set an expectation of what's to be found on the inside and have found it much easier to make the seasonal decor on the exterior be a reflection of the interior versus the other way around.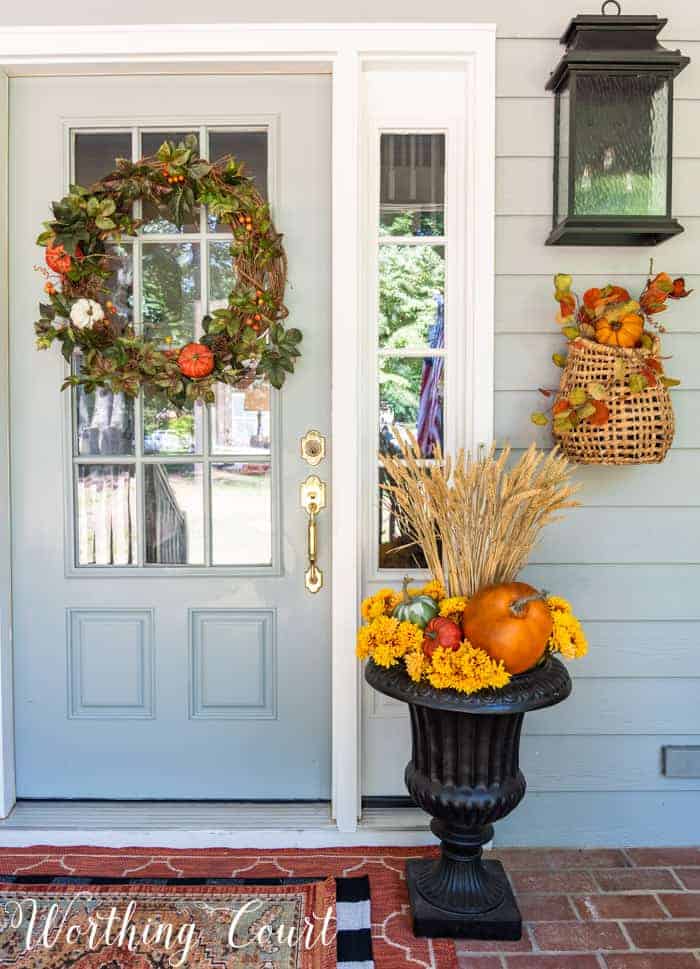 My ingredients for my fall front entry "recipe" usually include:
a grapevine wreath, which makes a wonderful base for making wreaths of all kinds
a hanging door basket, instead of a wreath
using both tall and short urns or planters for interest
a combination of lanterns
mums in multiple fall colors
real or faux pumpkins, whether stacked together or artfully spilling down your steps
A CLOSER LOOK AT FALL WREATHS AND DOOR HANGINGS
Maybe your exterior fall decor only goes so far as hanging something pretty on your front door and that's totally fine! I hope you won't ever feel pressured to do more than you're comfortable with. I can't say it often enough – you do you!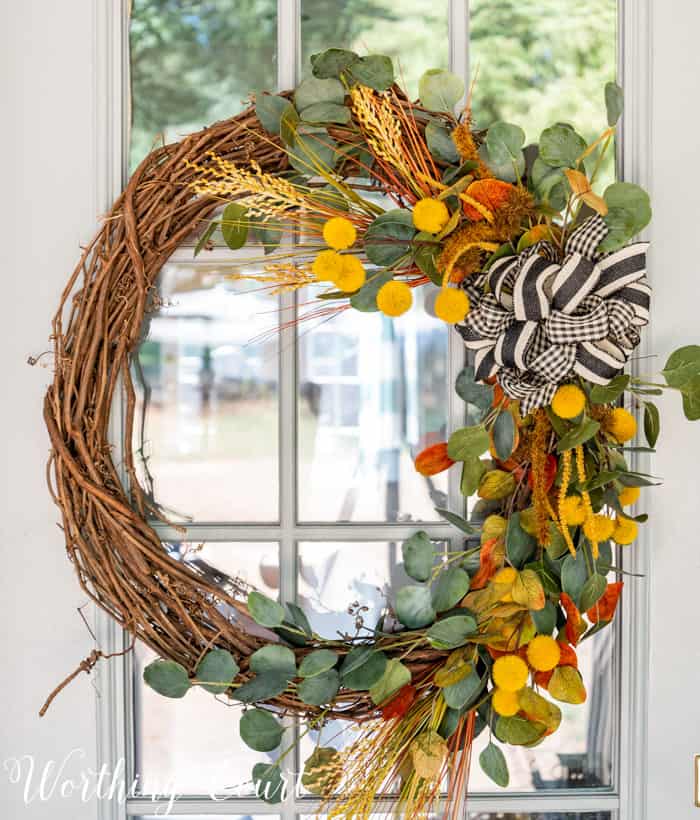 I almost always make myself a new wreath or hanging door basket arrangement every year. I use as much of what I already have in my stash as I can, but I usually try to add one or two new elements each year to keep things fresh.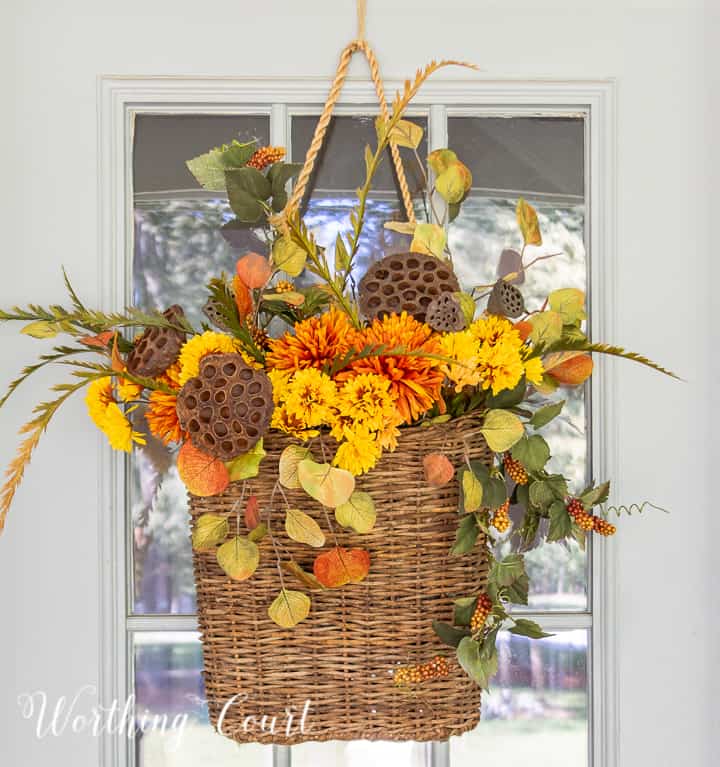 Things to look for and accumulate:
grapevine wreaths make wreath creating super easy
add leafy fall garlands or individual picks to a plain wreath
hanging baskets are a great and easy alternative to a traditional wreath
both tall and draping stems to use in a hanging basket
ribbon for bows, especially on a wreath
DECORATING WITH FALL VIGNETTES
The best thing about using seasonal vignettes when you decorate is that you can set the mood for an entire room, even if you change nothing else in the room. Basically, a vignette gives you a lot of bang for very little buck!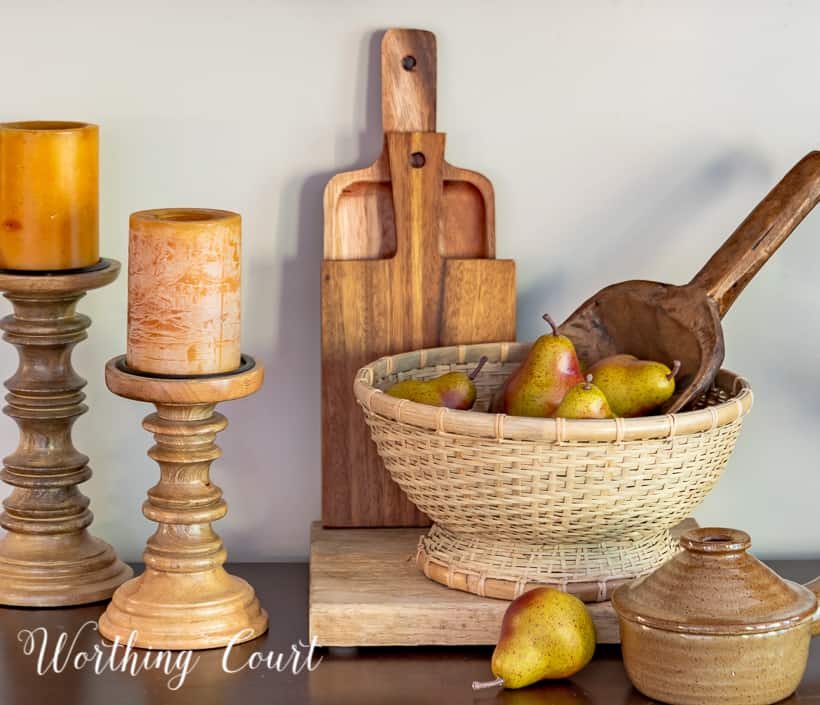 I know that the idea of putting together a vignette can be intimidating, so I've created a blog post that will guide you through the process, step-by-step. Here's a hint – it's easy!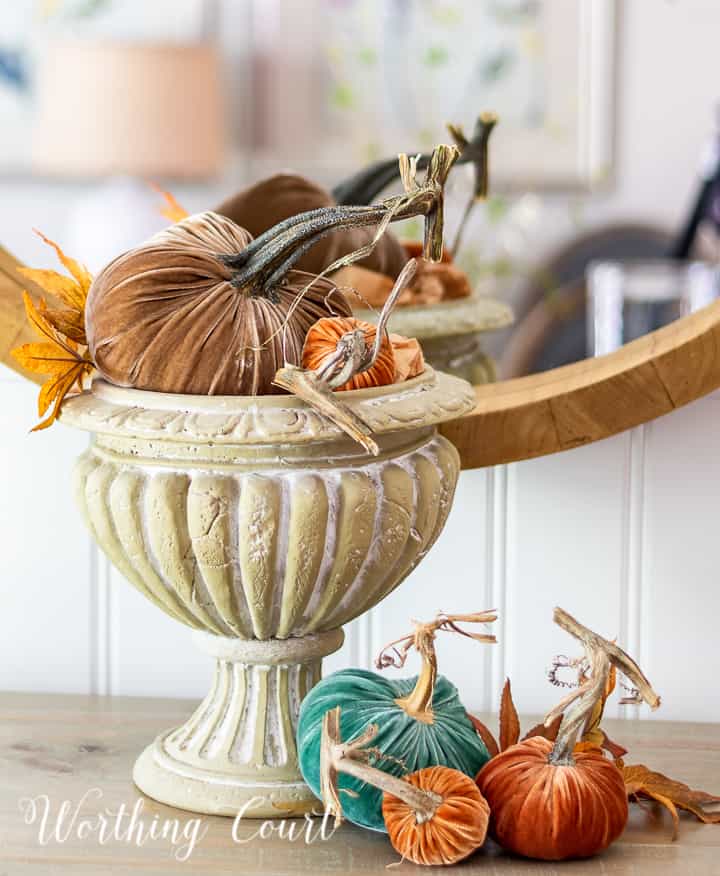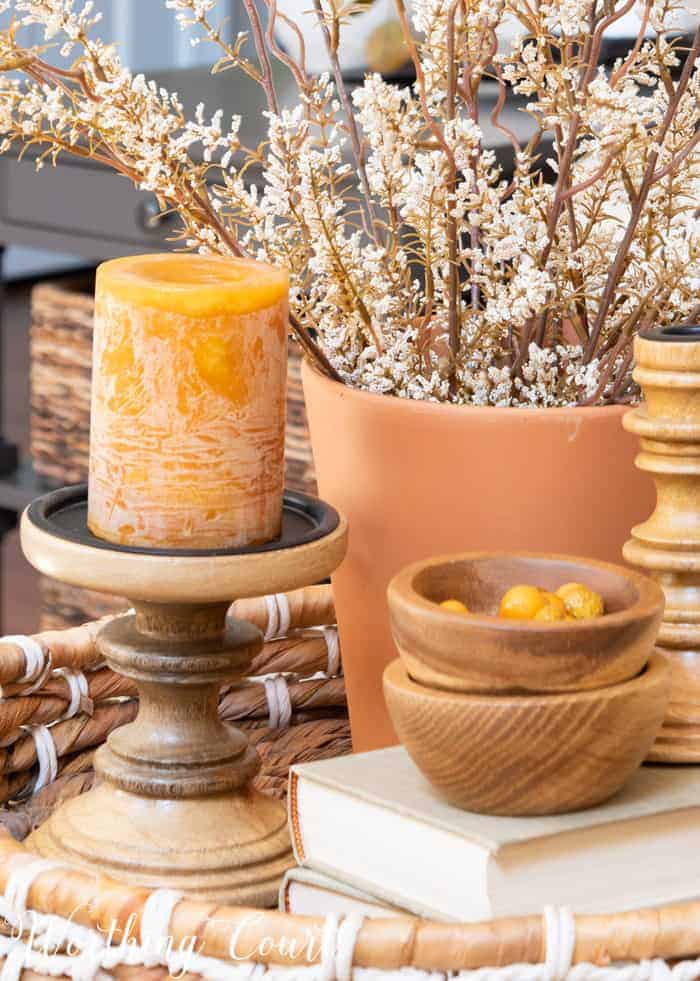 There's no end to what you can include in a vignette, but some of my favorite pieces are:
a wood or woven basket with short sides to act as a base
a vase or container
faux or real stems
a candle on a holder or in a candlestick
books for stacking to create different elevations within the vignette
small baskets for texture
FALL CENTERPIECE IDEAS
I guess that centerpieces are a first cousin to vignettes. Place a fall centerpiece on your table and boom – your whole dining area is decorated for fall!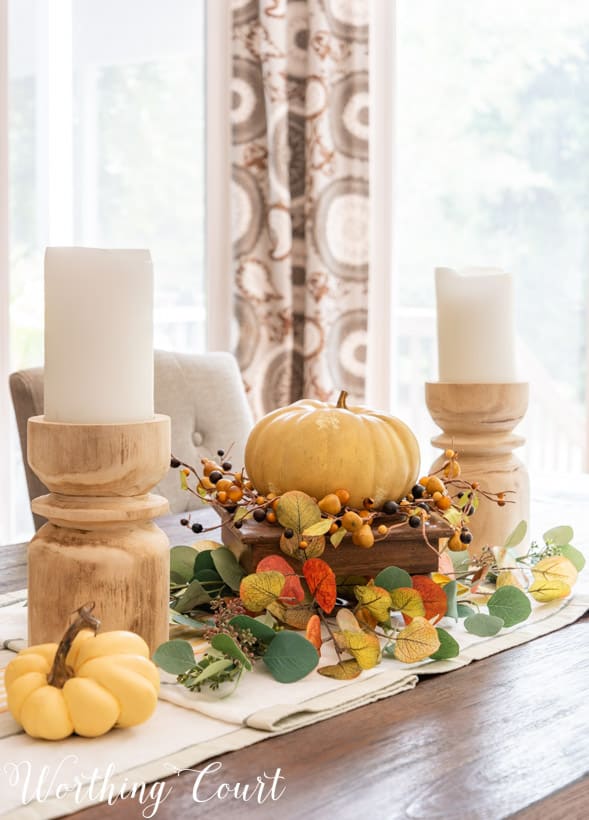 My centerpieces tend to run the gamut from super simple to more involved, depending upon my mood and the whether or not it's a general centerpiece or one that's meant to be part of a tablescape.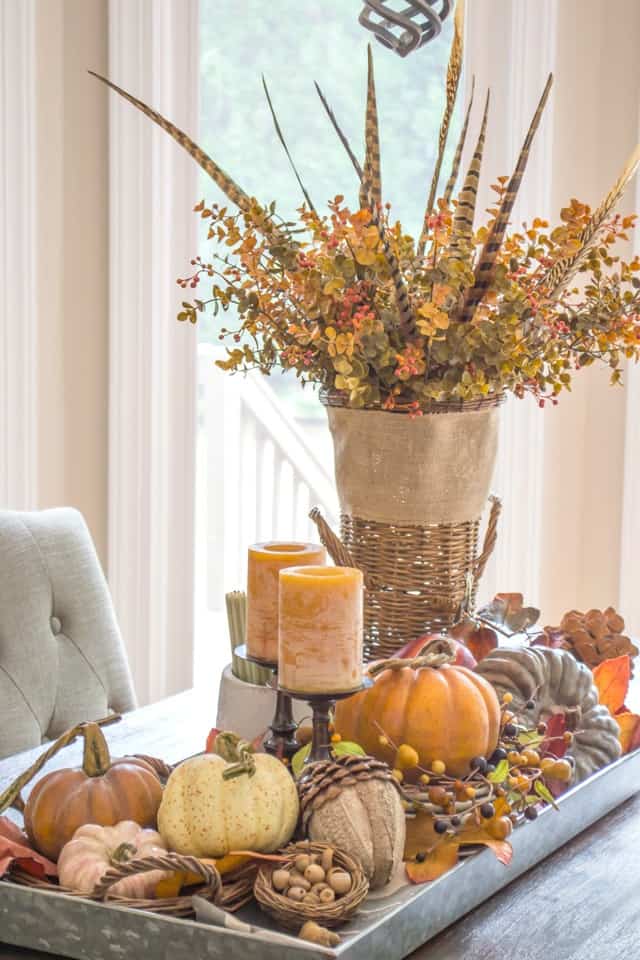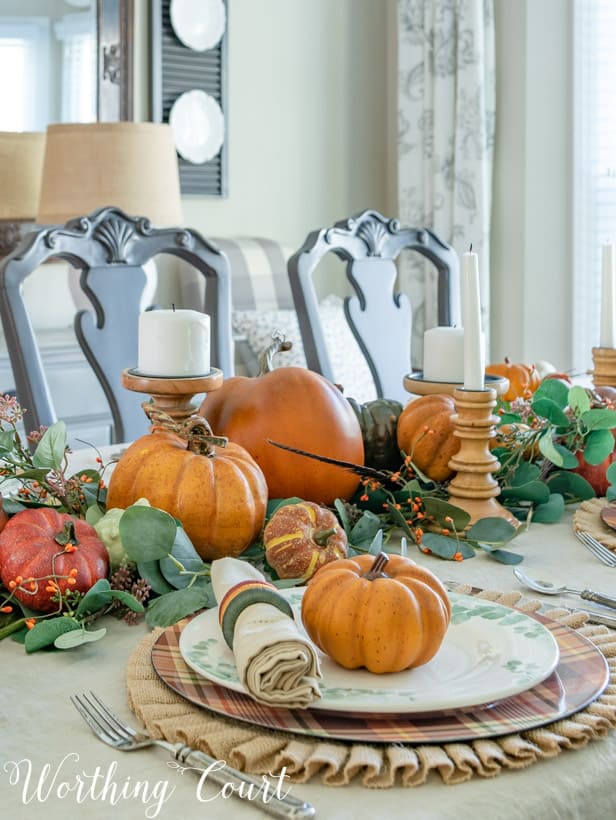 Whether you use some or all, you can do so much with just these few items when it comes to creating a fall centerpiece:
a runner, tray, dough bowl or long basket to act as a base
pine cones
real or faux pumpkins
candles – both pillar and tapered style
candlesticks
faux or real fall foliage
pheasant feathers
FALL TABLE SETTING IDEAS
Does your fall decorating include creating a full tablescape that you leave for the season or do you only set the table for Thanksgiving or special occasions?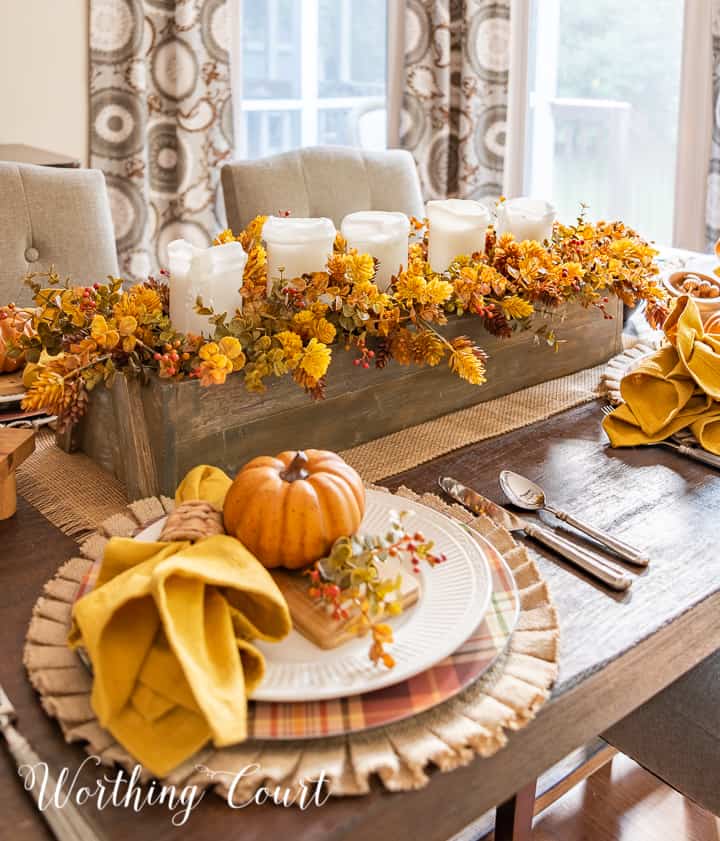 I adore the idea of setting a beautiful table and leaving it in place! For me, that isn't practical in the breakfast area of our kitchen, but you can bet that when I decorate my dining room, it includes a tablescape that stays in place all season long. The bonus there is that my table is already set and ready for Thanksgiving!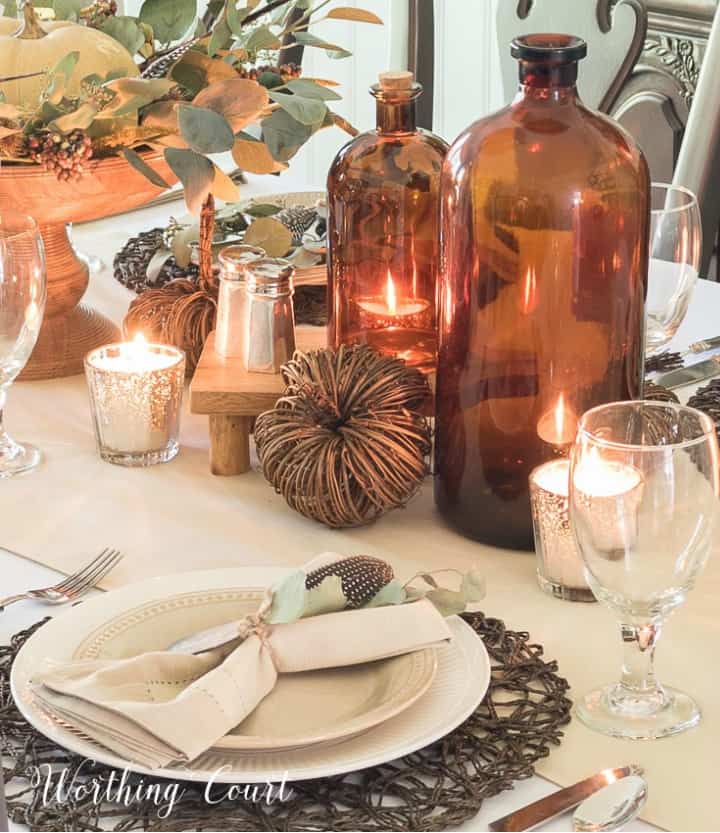 My favorite fall tablescapes tend to include some of my everyday dishes in order to keep the cost down. Here are other cost-saving ideas:
small fall accent plates are inexpensive and look great stacked on top of larger dinner plates
spray paint chargers that you already own with copper-colored spray paint
use paper napkins instead of cloth
purchase seasonally colored plates from the dollar store (this is one of the first places that I look!)
use narrow ribbon for a napkin ring with a sprig of faux fall foliage or rosemary (from the grocery store)
I hope some of these ideas spark your decorating creativity around your own home!