Essential Fall Decorating Staples And Ideas For How To Use Them
Ideas for using my favorite fall decorating essentials that I use year after year. Keeping a stash of staple items is the key to budget decorating.
You might think it's too early to think about decorating for fall, but it certainly isn't too early to start planning for it!
Experience has taught me that having a healthy collection of decorating decor staples for each season really keeps my cost down. It's also a fun way to challenge myself to mix things up for a fresh inspiration look each year. These are some of my favorite staples to make sure I keep on hand.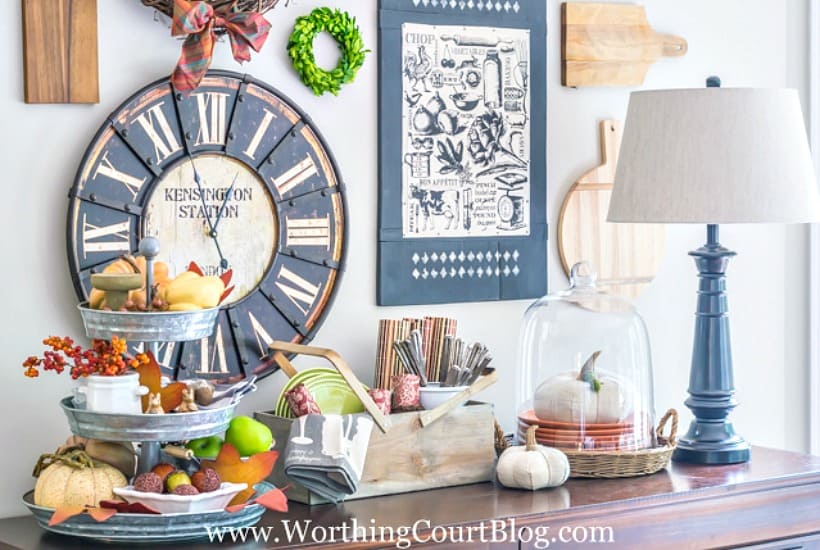 Affiliate links have been used in this post. See my full disclosure HERE.
Before we dive into the subject of fall decorating staples, did you see that I put together a Fall Decorating Timeline? The timeline breaks the decorating process down into weekly doable steps, so that by the end, your home is fully decorated. Best of all, you won't be stressed out! You can find the timeline by clicking HERE.

Let's get back to talking about timeless fall decorating staples. In each of the below sections you'll find a slider that links to several related decor products. Simply click on the arrow to move through the slider and click on the image of any item for more information.
ESSENTIAL #1: BASKETS, MARKET TOTES, BUCKETS
I mix and match these essentials throughout my home and use them year round, no matter the season. They work especially well for fall!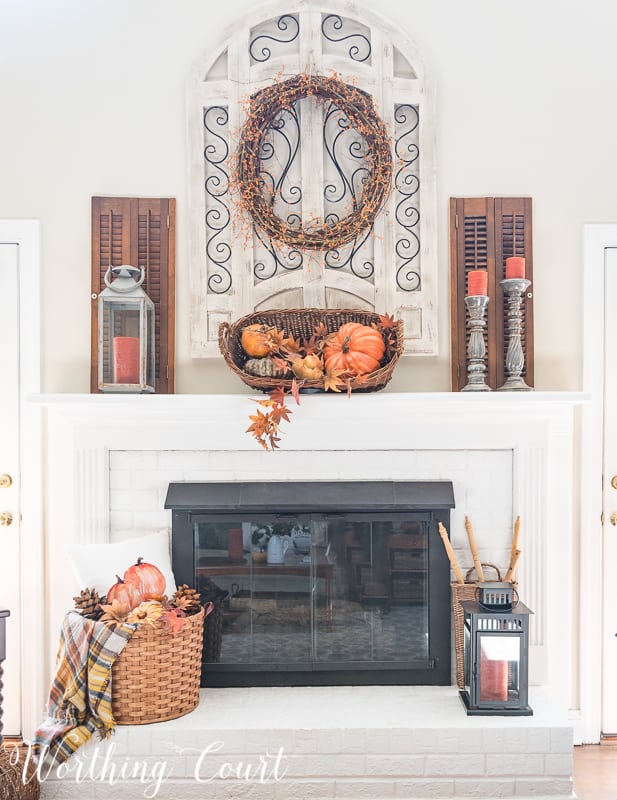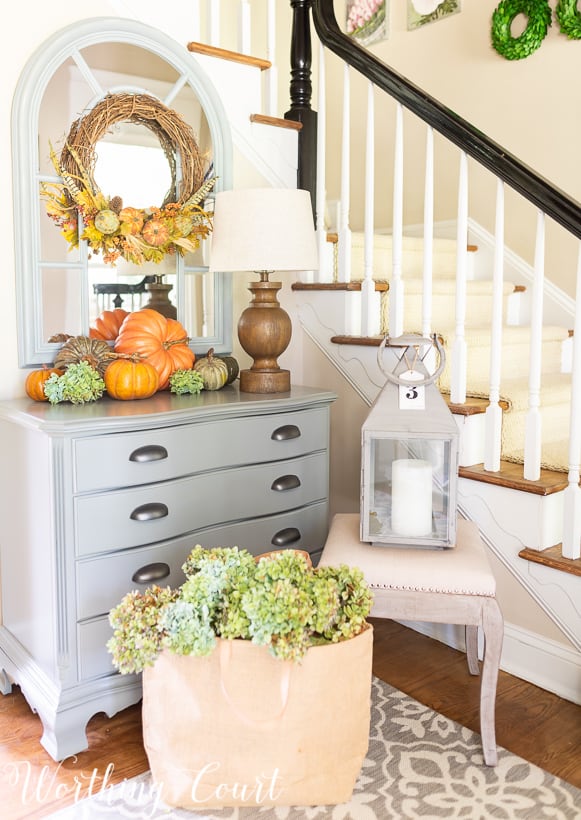 ESSENTIAL #2: WOOD BEAD GARLANDS
In keeping with the look of rich fall tones, I'm a sucker for garlands of wood beads. The earthy wooden texture is spot on and they are so versatile and can be displayed just about anywhere.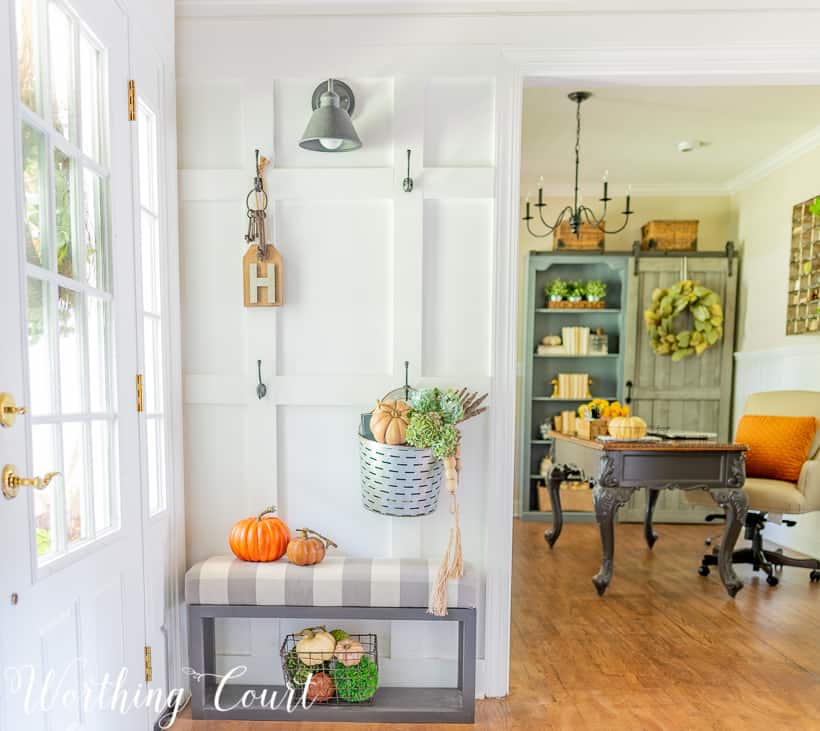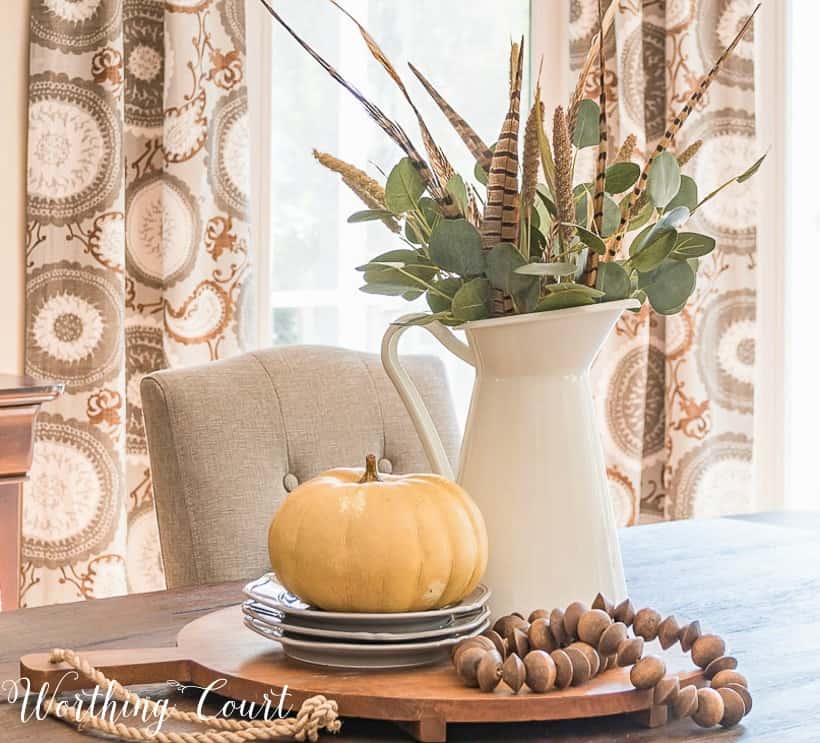 ESSENTIAL #3: FALL PRODUCE
No matter the variety or color, apples always say fall. But, apples aren't the only produce that says fall! Think pears, artichokes, pomegranates, Indian corn, etc.
Of course you can use real produce, but I prefer to use faux so that my produce decor will last the entire season. If you'd like to do the same, just make sure to look for realistic, good quality artificial fruit and vegetables.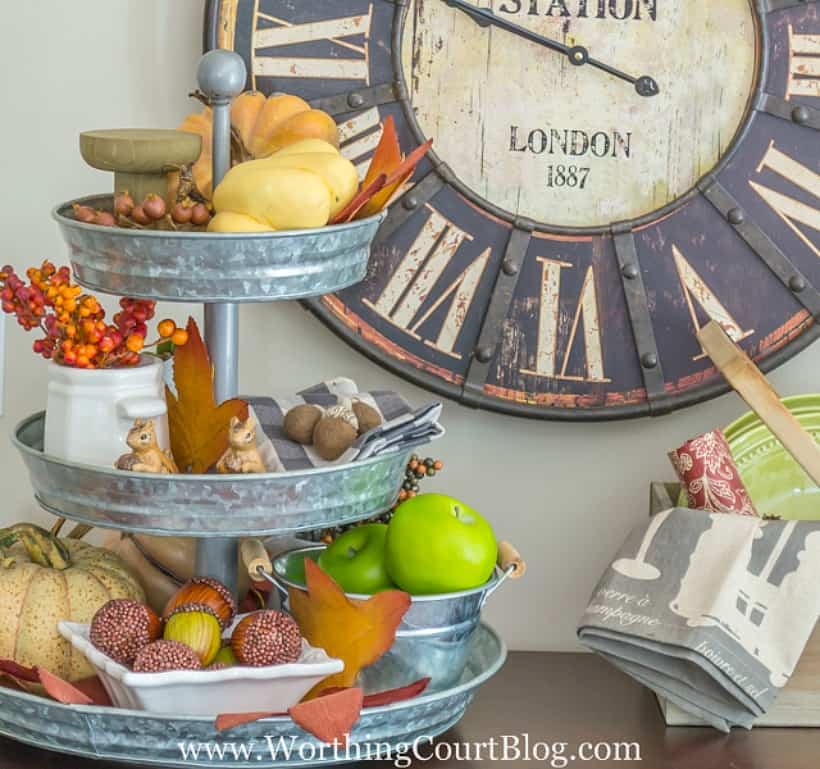 I purchased these faux granny smith apples several years ago and have used them over and over as a part of my fall decorations. I've had more than one person ask if they're real! 😀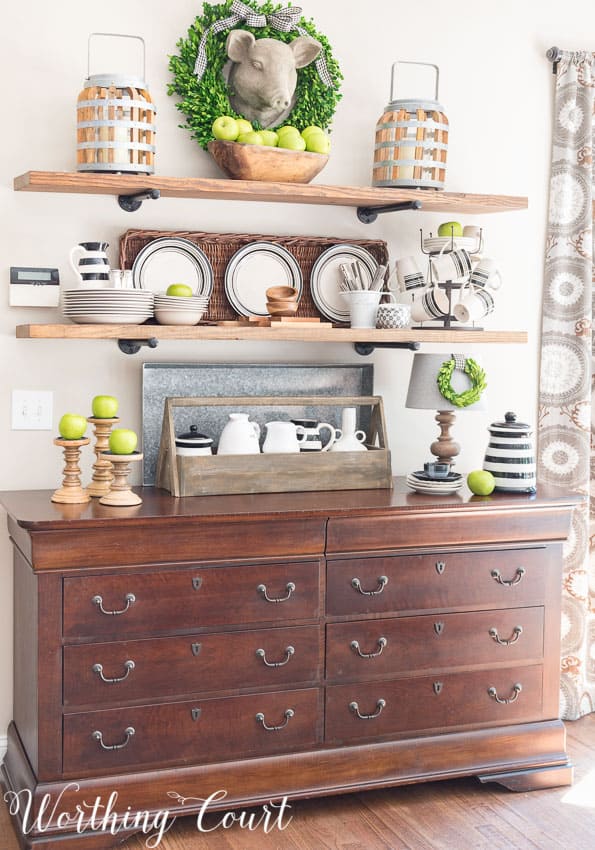 ESSENTIAL #4: FALL FOLIAGE, FEATHERS AND BITTERSWEET
I have a ginormous bin of faux fall foliage that I've managed to accumulate over the years. My collection consists of leaf stems, bittersweet picks, dramatic feathers and mixed bushes that I often cut apart.
Every year when I pull out my stash of fall decorations, I go through all of my pretty foliage and sort it by type, getting rid of anything that didn't survive to see another year and anything that's just too dated to use any more.




ESSENTIAL #5: ANYTHING PLAID
Plaid isn't just for Christmas! It's a classic timeless pattern that never goes out of style and can be used all year long.
I have a good variety of fall plaids that I can pull from, but I'm always on the lookout for more. Plaid pumpkins, plaid dishes, plaid charges, plaid ribbon – I love it all!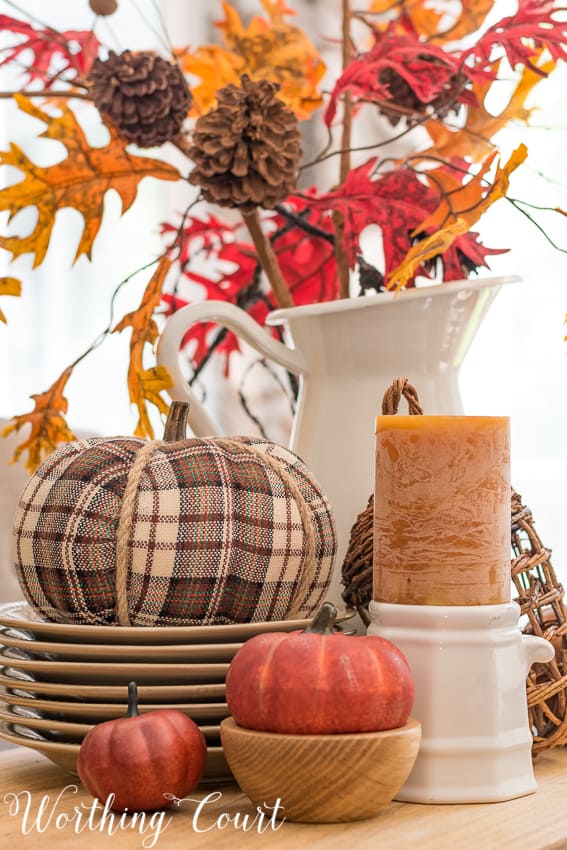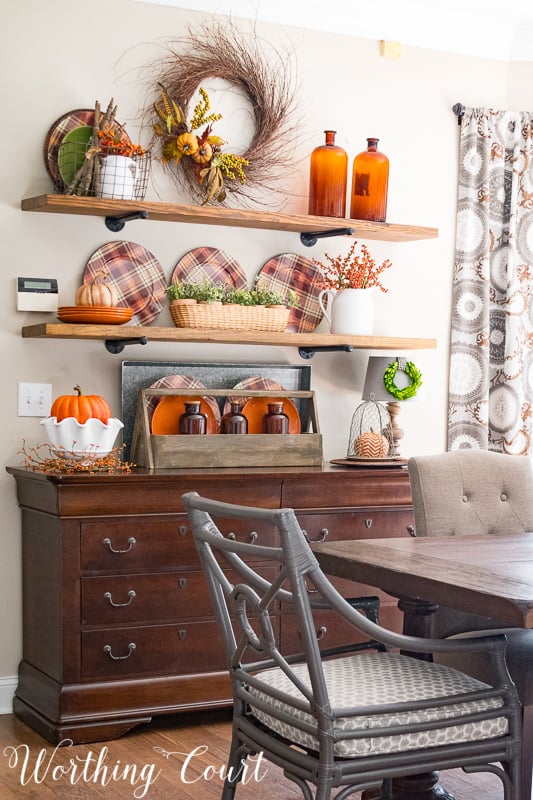 Hopefully, I've convinced you to work toward building your own set of fall decorating staples. I'm still planning and mulling over our decorations for fall this year, but you can be sure that you'll be seeing some of these staples making an appearance again in fresh new ways!