How To Create A Beautiful Family Room
Want a beautiful multi function family room? Using these 6 tips will help you to add style to a space where you spend a large part of your time!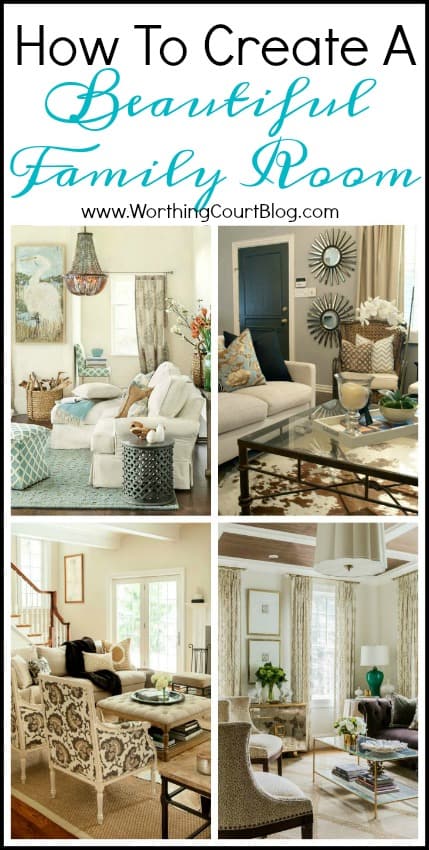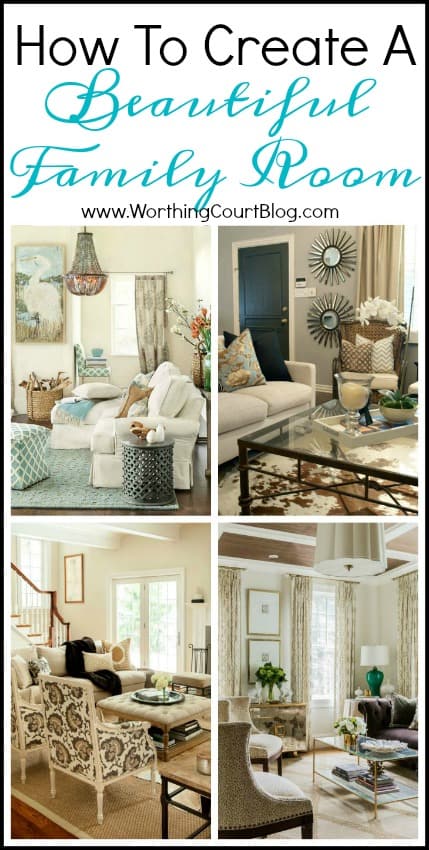 Pin
If you're like most people, you want to have a beautiful family room, but that can be tough in a room that probably needs to serve multiple functions. Families that I know want a space to watch television in, a place to play family games, a place to eat meals or snacks, possibly even a place to work.  No matter how you use your room, you're sure to want a spot to hang out and relax in and enjoy family time together. Trying to fit it all in can be tricky, but it can be done with careful planning and stylish choices.
Before you get started…
…develop a space plan.  This step is probably the number one most important thing to do when designing a space – most especially if you're purchasing new furnishings or if your room needs to perform multiple functions.  You can do something as simple as a pencil sketch on a piece of paper with a to-scale drawing of your room with the furniture pieces drawn in.  Or you can make a to-scale drawing of your room using small pieces of paper that are cut to the scale of whatever furniture you'll use and move them around on the paper until you come up with a floor plan that you like.  Graph paper comes in handy, as you can assume that one square on the paper is equal to one foot.  Make sure to include window and door openings and traffic patterns in your drawing.  This one step can help prevent costly furniture purchase mistakes.  Ask me how I know.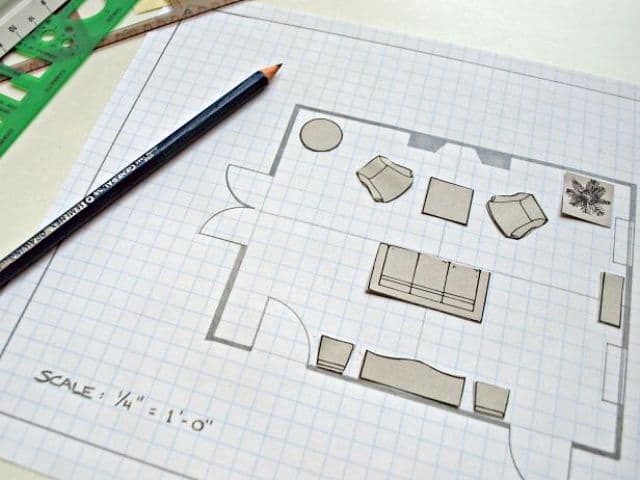 Pin
These room furniture arrangement diagrams may help to get you started.

Pin
Seating
Who says you have to use small furnishings or that you can't use a sectional sofa in a multi functional family room?  I say pooey to that notion!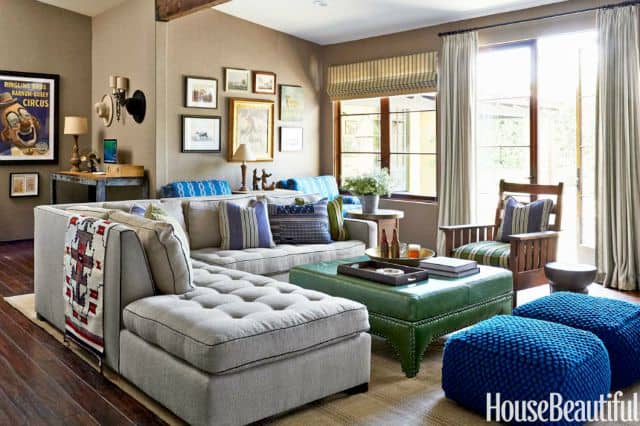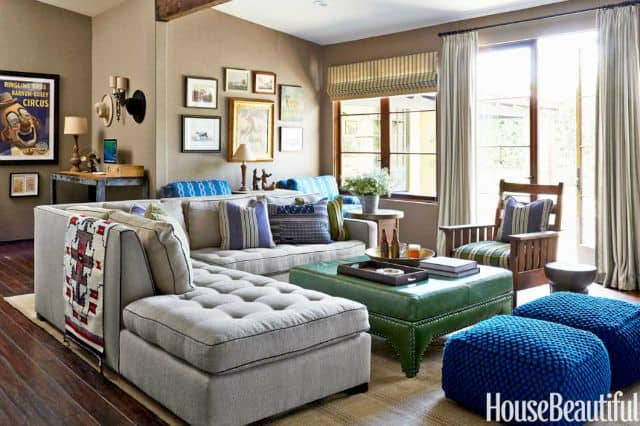 Pin
I do, however, recommend keeping the lines clean and simple so that you don't wind up with a cluttered look to the room.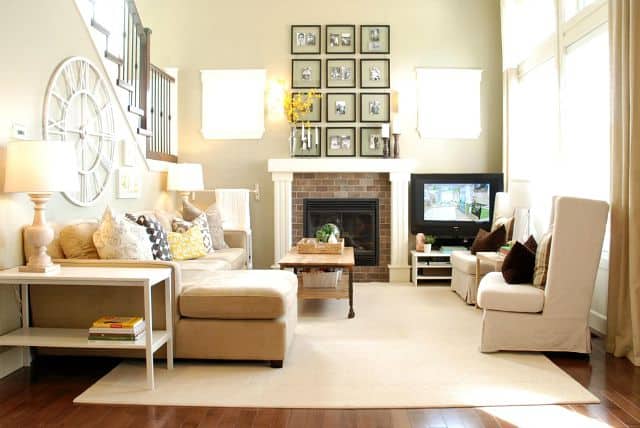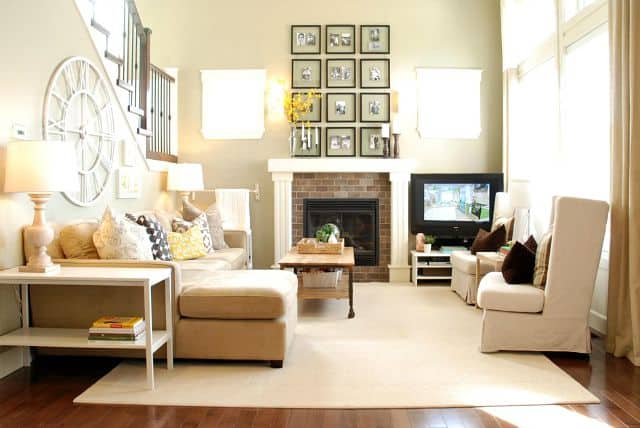 PinWest London Painting Group
Consider placing matching chairs side-by-side.  If space is an issue, there are many options available for tiny tables that could be placed between them.  Notice the open coffee table that allows for storage underneath and the stools in front of the fireplace for extra seating.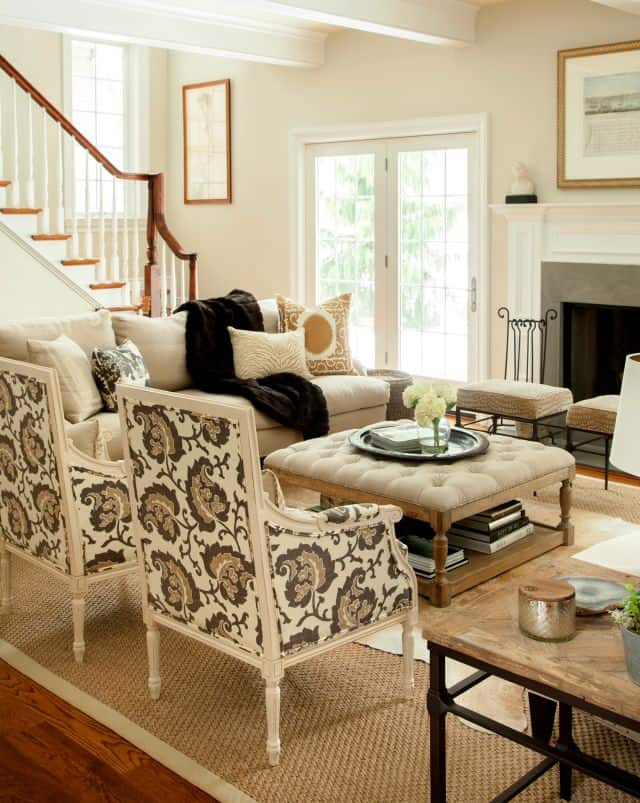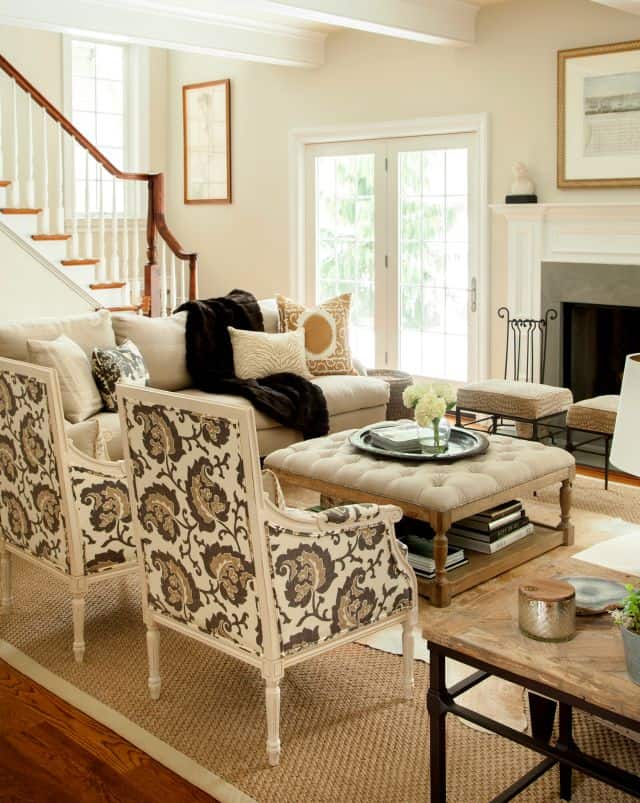 Pin
Design Manifest
Use Multi-Functional Furniture
There are several ways to incorporate a place to work in a family room and still have a beautiful space.  A table placed behind a floating sofa can act as both a desk and display space.  Use a chair that can be used for extra seating when the table isn't being used as a desk.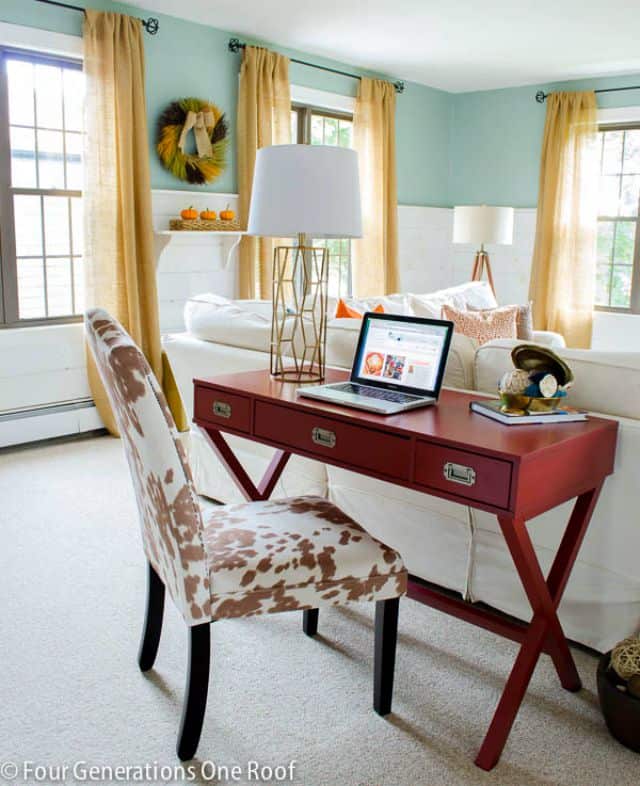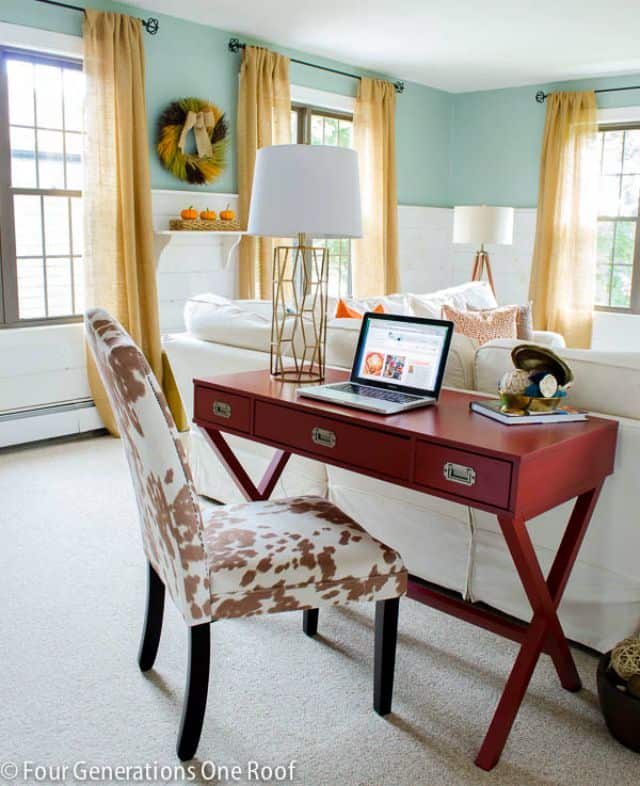 Pin
A console table can serve as a bar or as a serving spot for meals.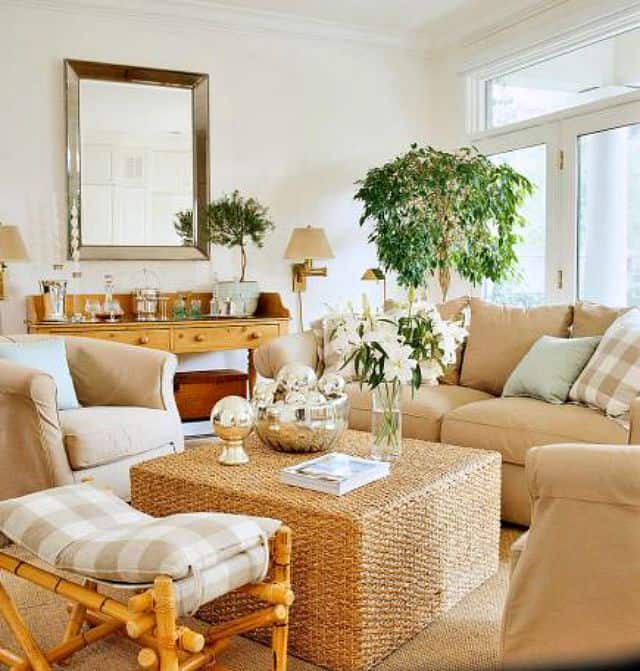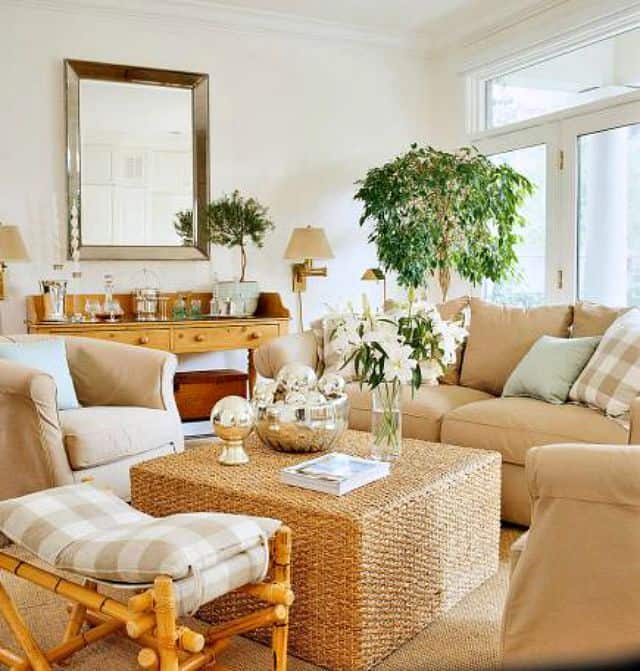 Pin
A small round table in a corner can serve as a side table or can be pulled out into the room to be used as a dining table, game table or as a place to work.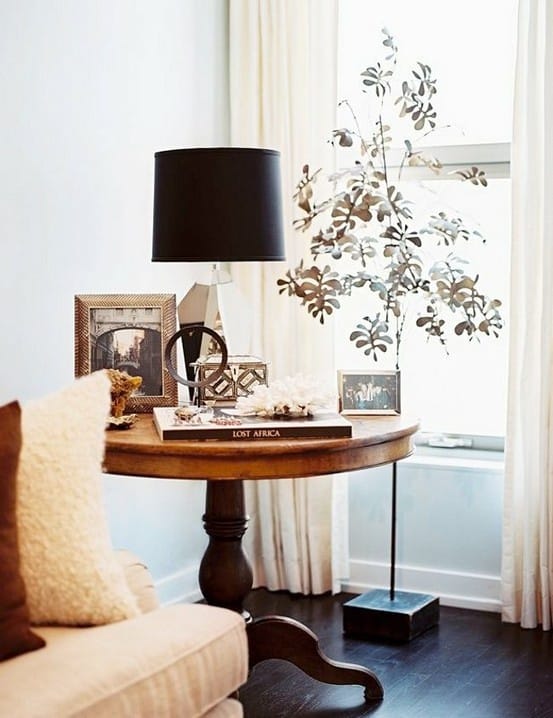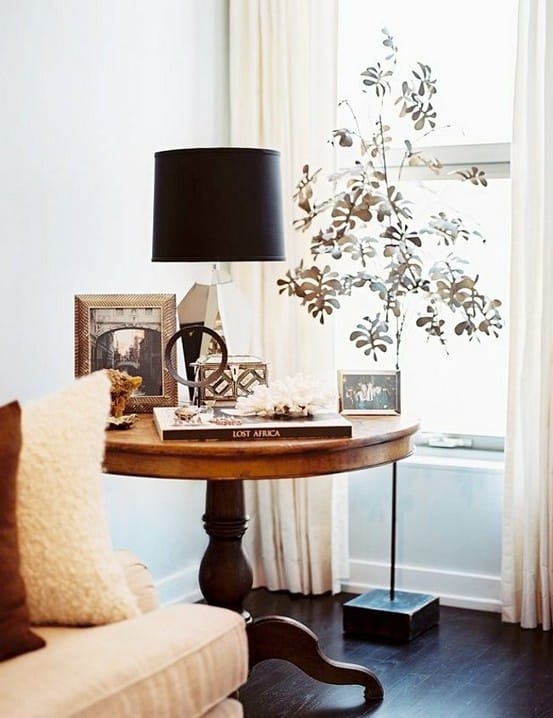 Pin
On The Walls
Think about using one large statement art piece instead of a lot of smaller pieces.  It will give more drama to your room and is another way to keep the cluttered look at bay.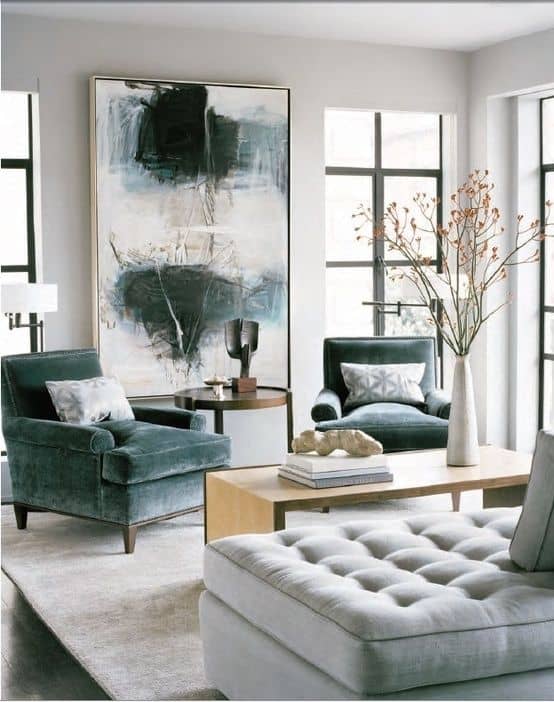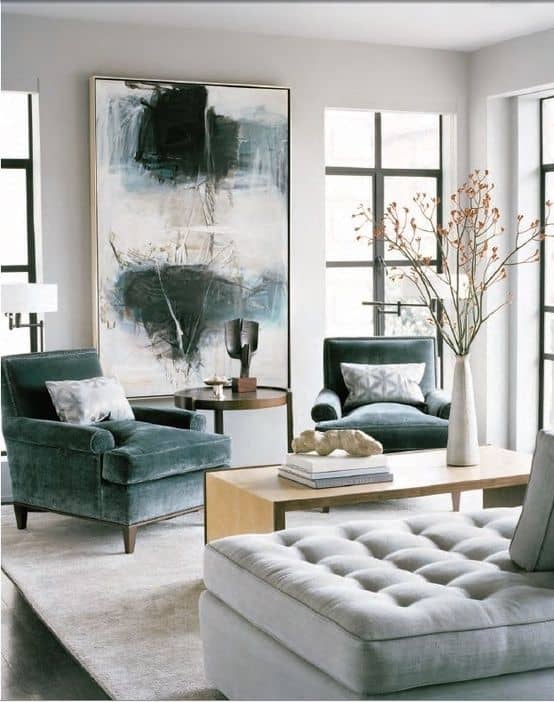 Pin
If you create a gallery wall, keep a uniform size to the overall dimensions.  This chart should help.


Pin
Found on Pinterest – Original source unknown
Using mirrors will reflect more light into the room.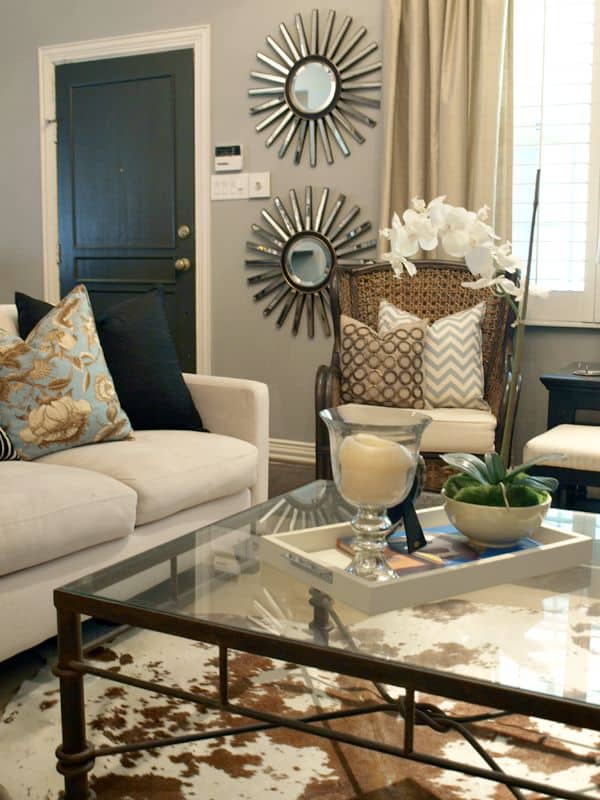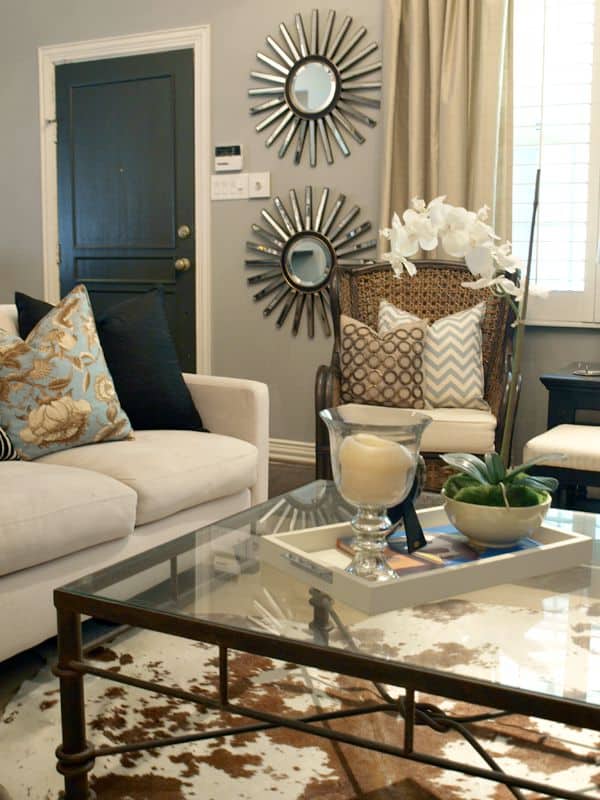 Pin
A Well Dressed Home
Window treatments are the jewelry for a beautiful room!  Hang them above and outside of the window frame to give the illusion of more space and to make the windows appear larger.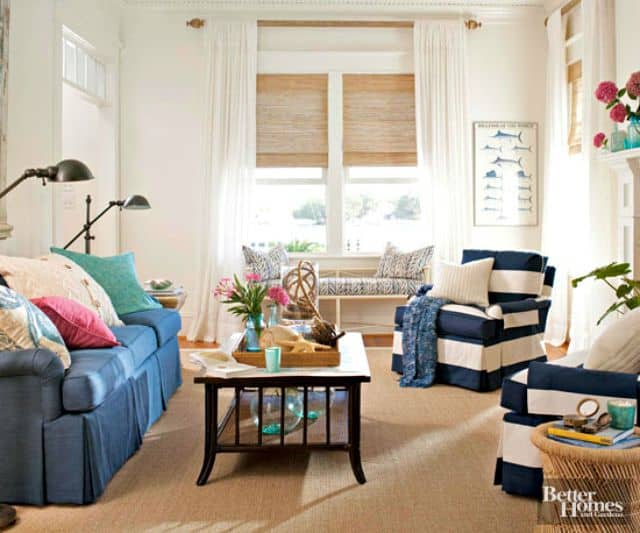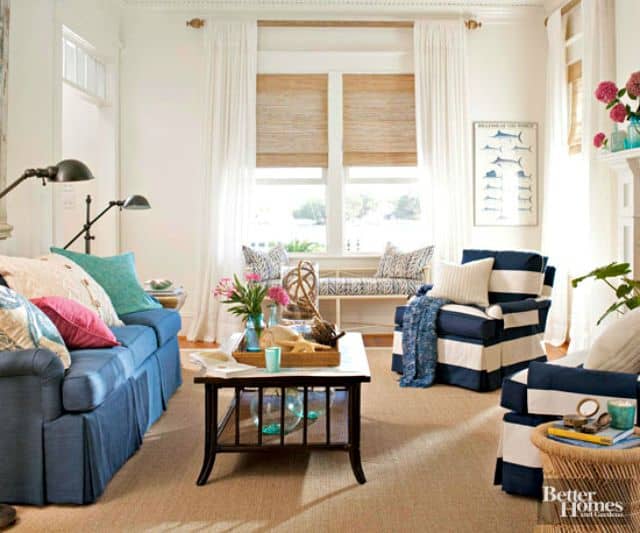 Pin
Coffee Tables
A glass top table will seem to disappear in the room and won't seem to take up as much space.  You might not like this choice though, as finger prints and other smudges will certainly show!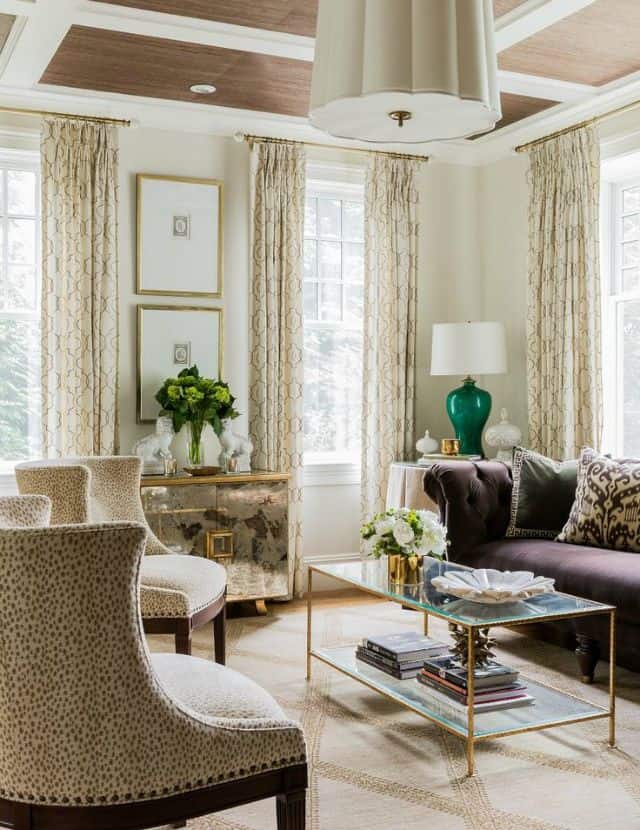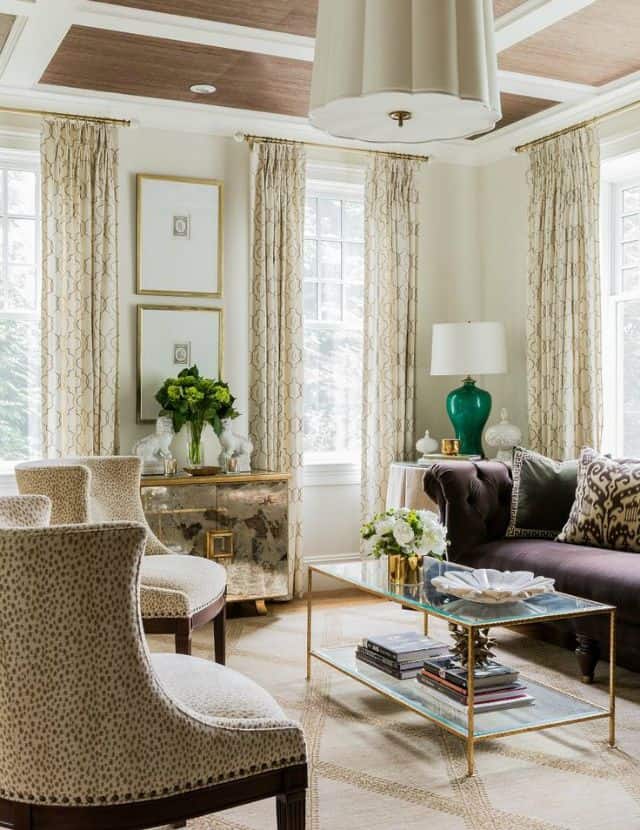 Pin
Photograph by Michael J. Lee via Elements Of Style
Consider using a round coffee table or one with rounded edges so that you aren't constantly bumping your knees in a tight space.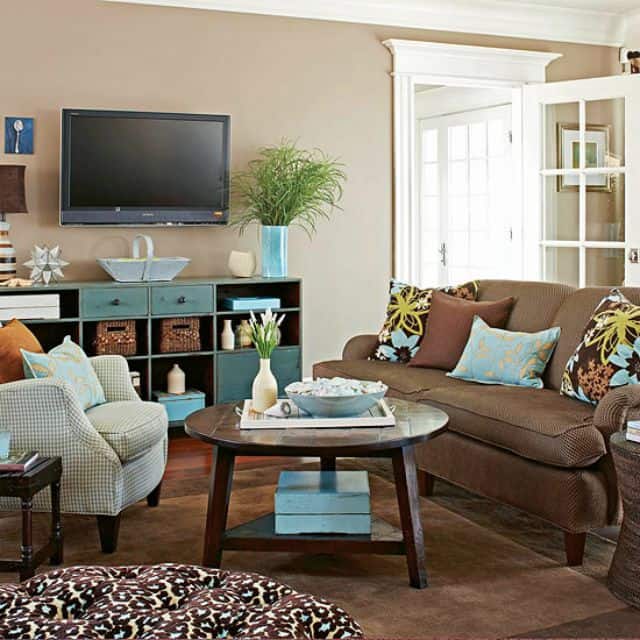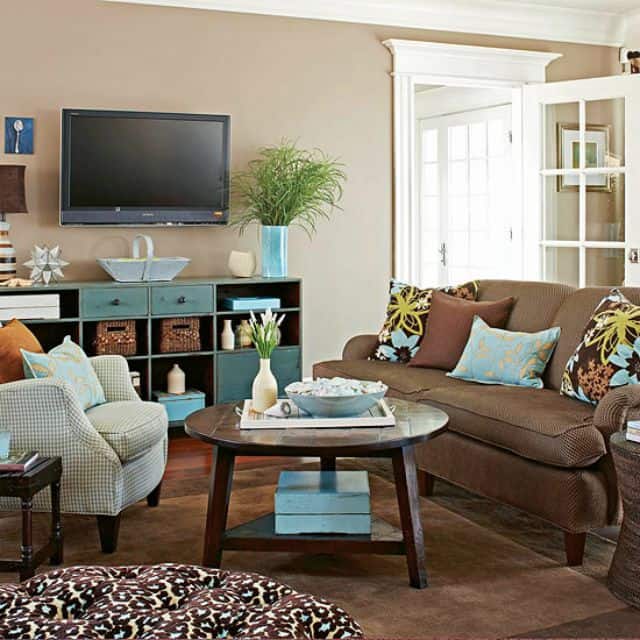 Pin
A pull-up coffee table can act as a work space, eating space or play space.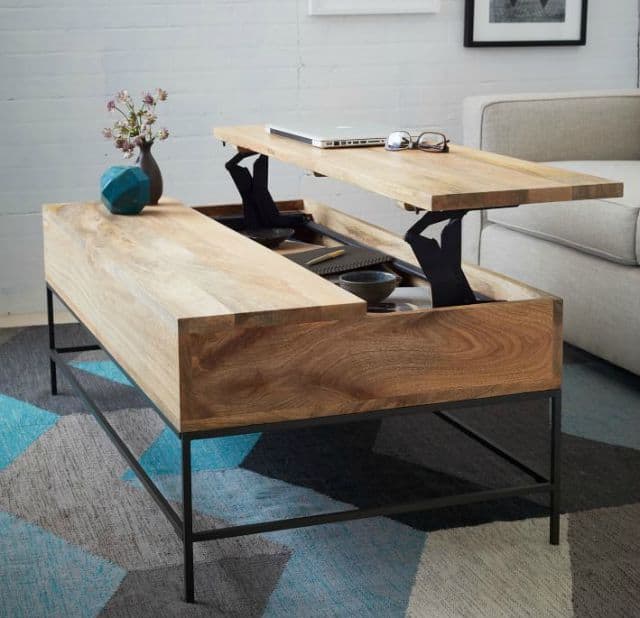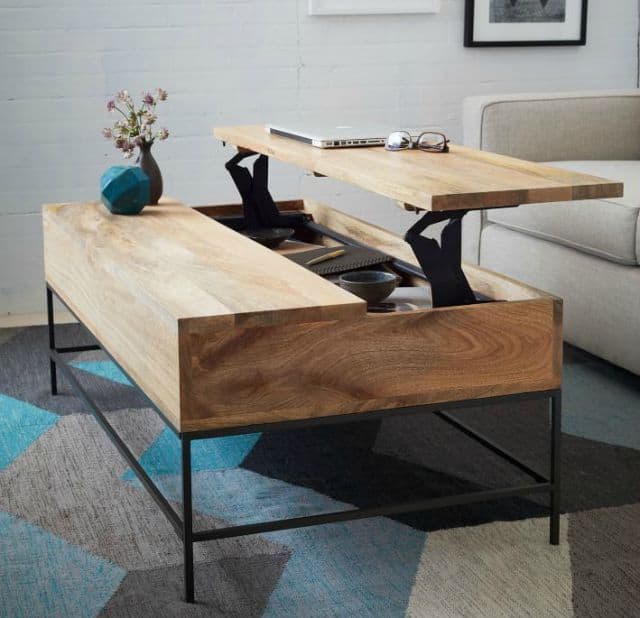 Pin
West Elm
A round upholstered ottoman can serve as a coffee table, extra seating or just a place to put your feet up.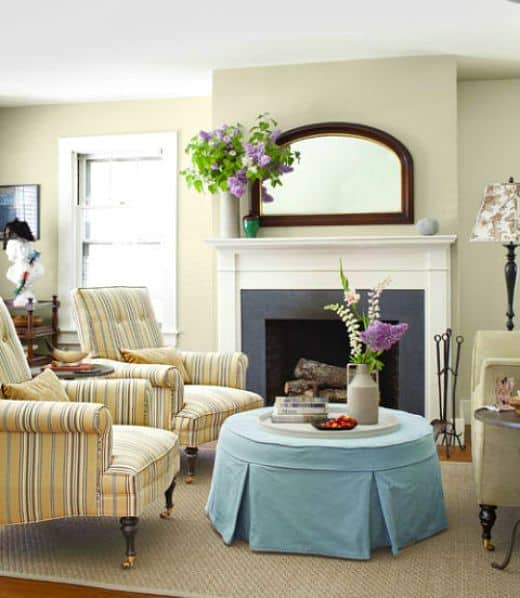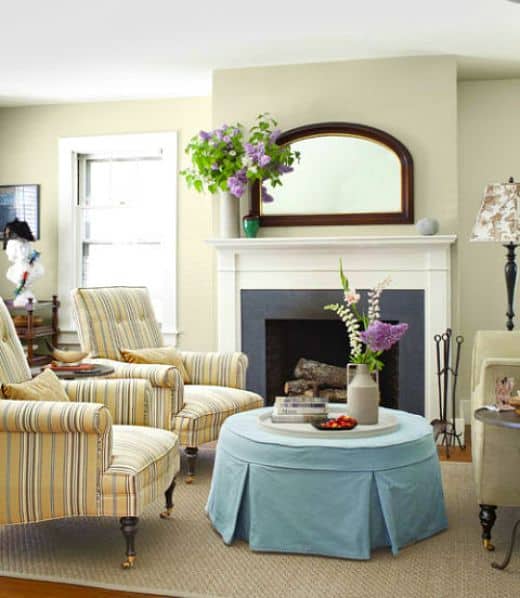 Pin
Use a coffee table that's open underneath so that you can store small stools for extra seating.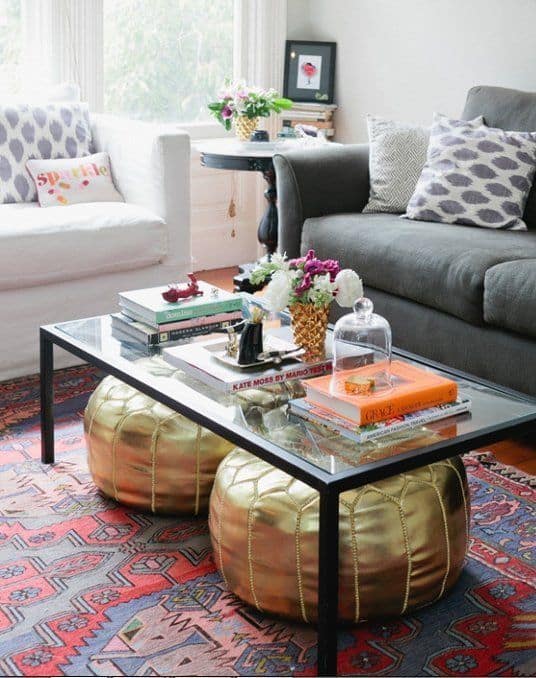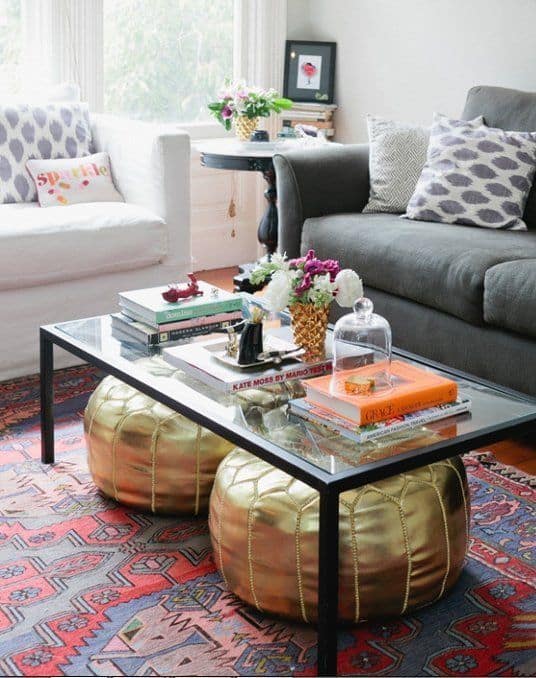 Pin
Even a small, narrow bench can serve as a coffee table.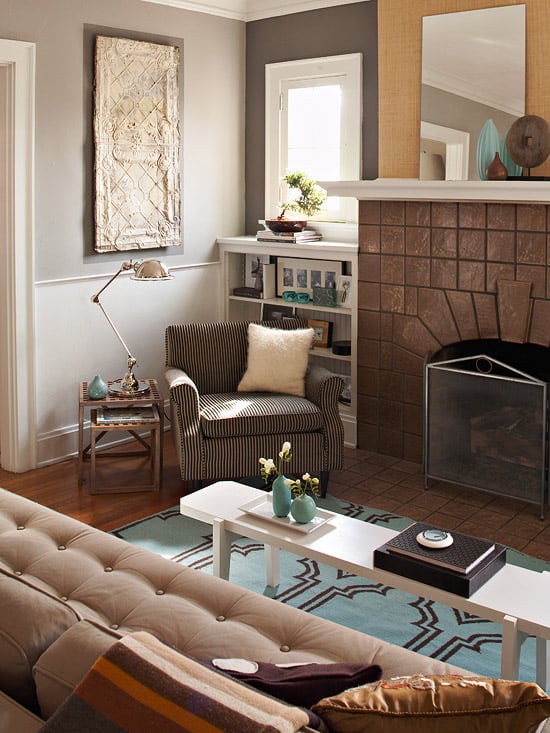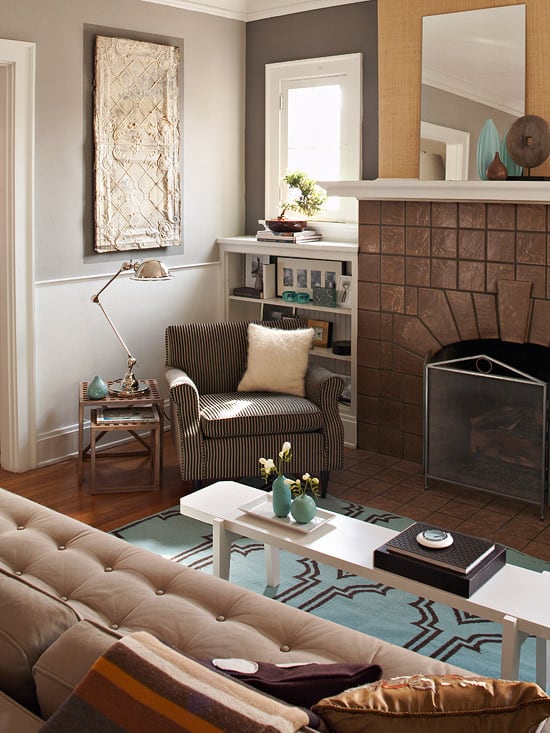 Pin
A Few More Tips
Sometimes a small space can present challenges for tv viewing.  Consider mounting your tv on the wall with a swivel bracket.  That solution works great for us in our beach condo and allows us to view the tv from multiple places in the room.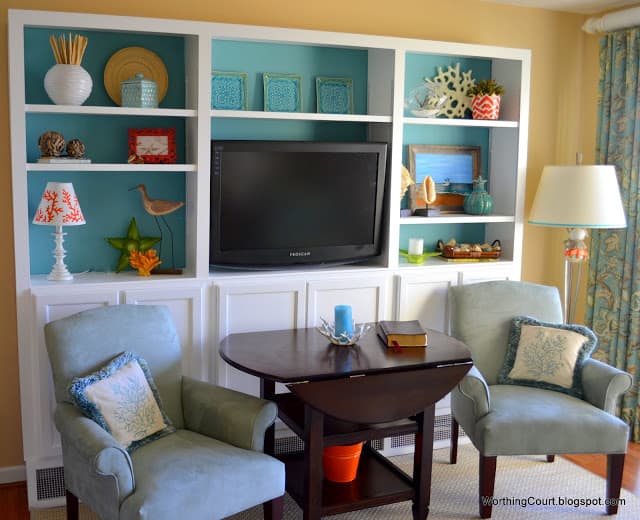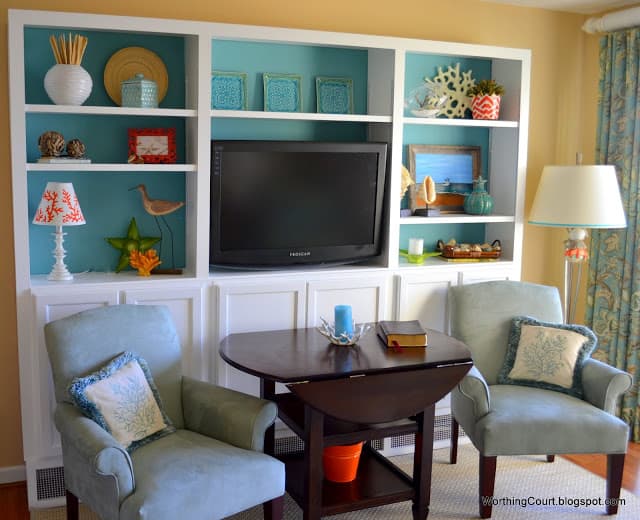 Pin
You would be amazed at how much larger a space appears if you have a large mirror leaning against a wall.  It only takes up a few inches of floor space.  Just be careful with what you are reflecting in the mirror.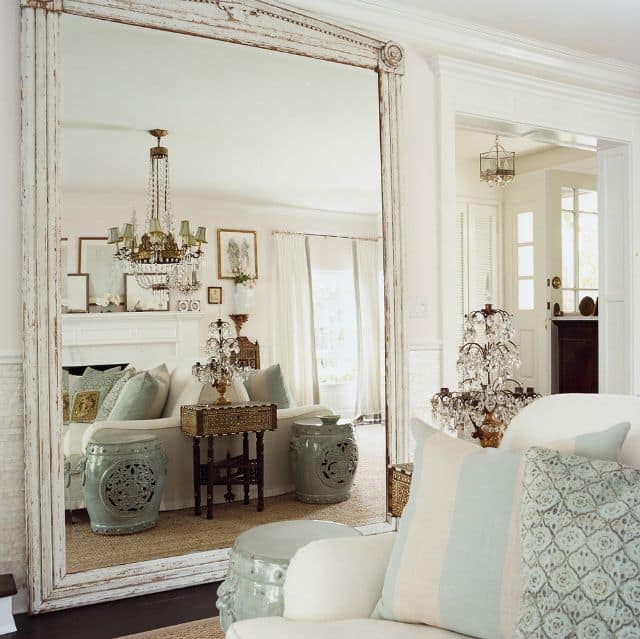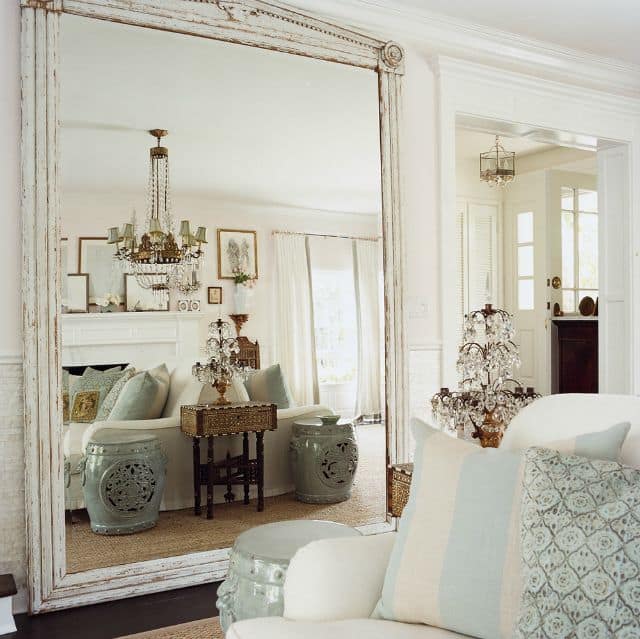 Pin
Photography by Miguel Flores-Vianna via Domino
Simply no room at all for a side table?  Make a couch sleeve.  Visit the Ugly Duckling for the tutorial for this easy project.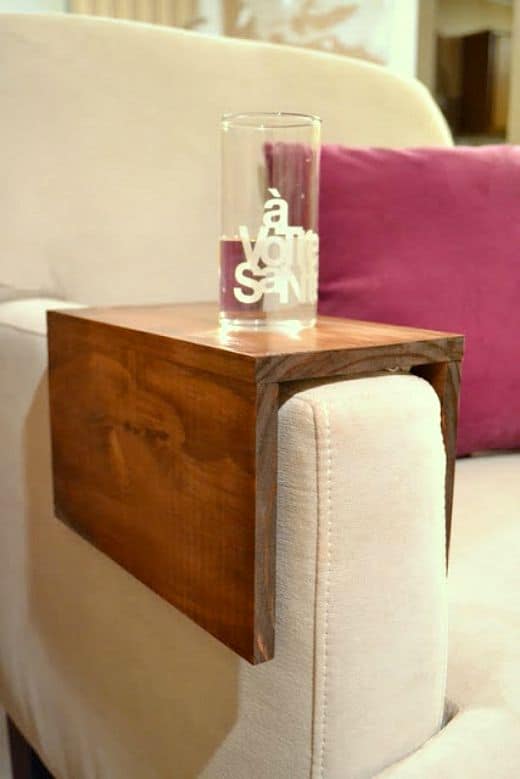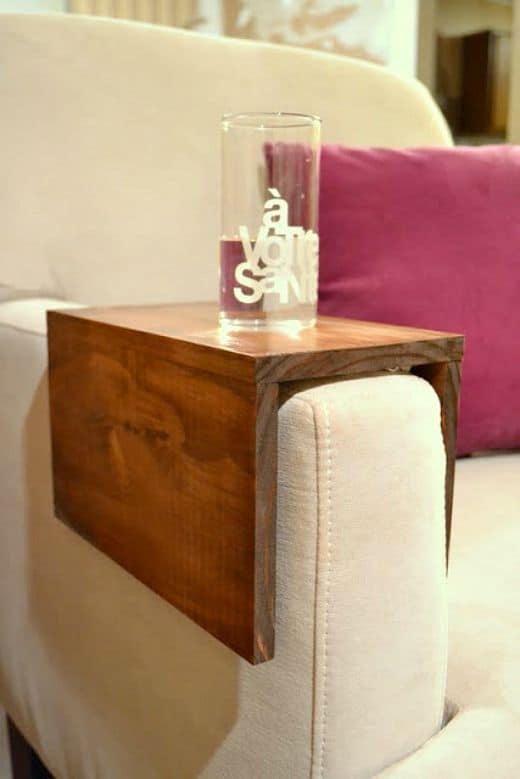 Pin
When it comes to color, it's totally up to you!  There are those who say that a space should only be painted and decorated with light colors, if you are working in small room.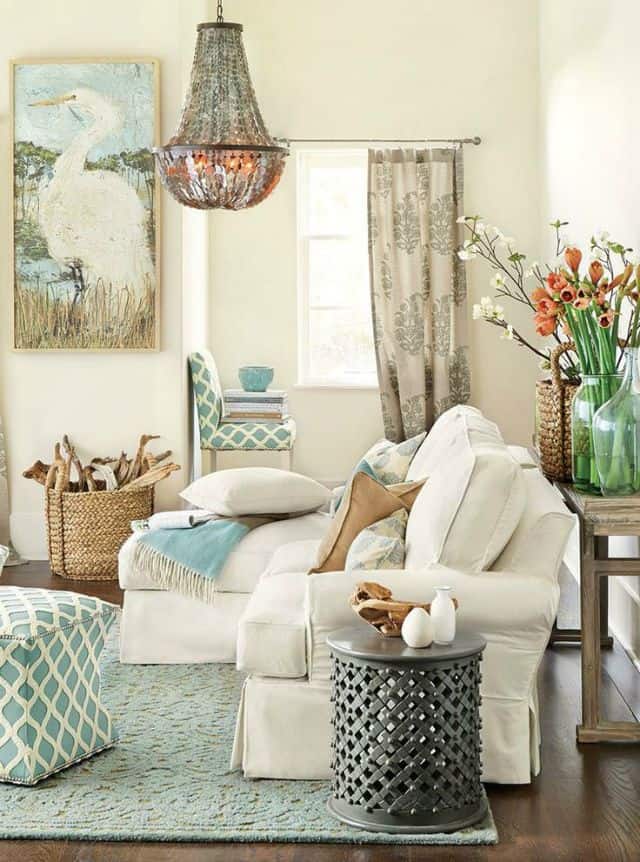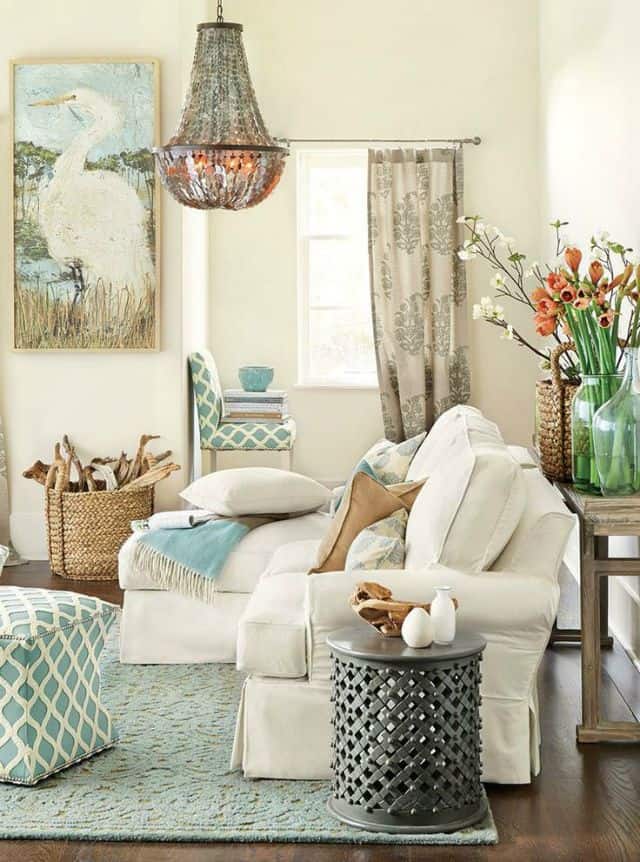 Pin
In my book, there are no decorating rules!  Take your time and create a room that is uniquely you and you'll always love it.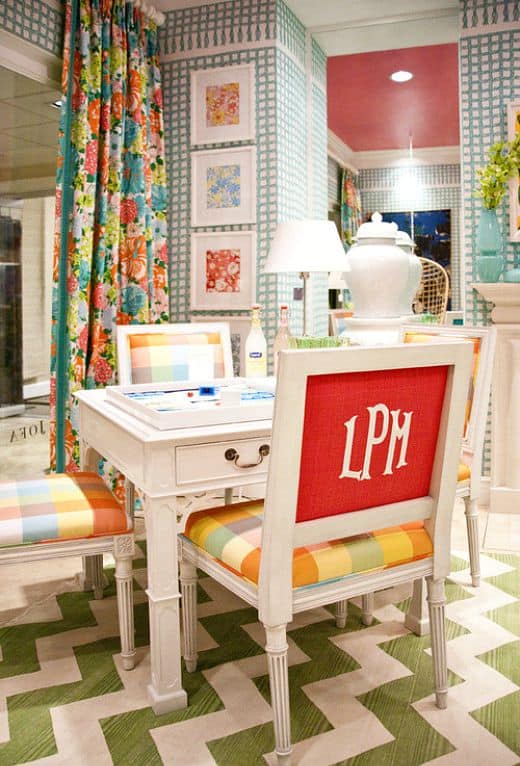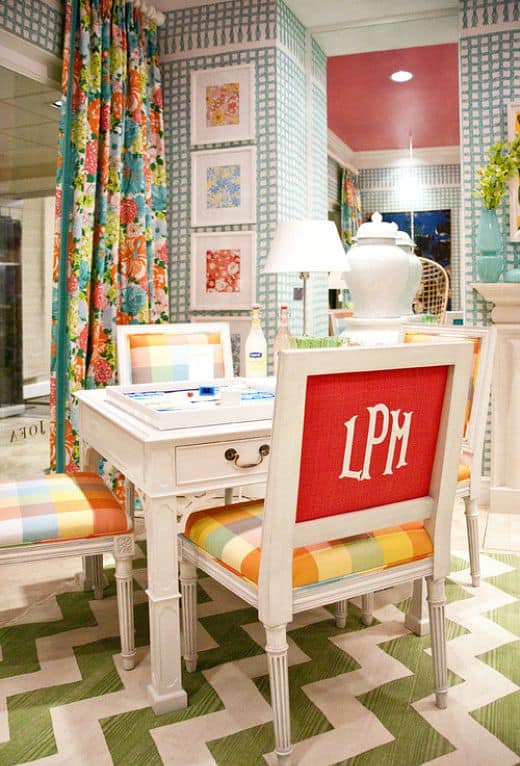 Pin
When it comes to creating a beautiful room, do you have more Design Dilemma's?  Check out these solutions: