Let's Do A Mid-Summer Refresh In My Living Room!
Are things looking a little tired around your home right about now? Here are easy ideas for giving your living room a mid-summer refresh.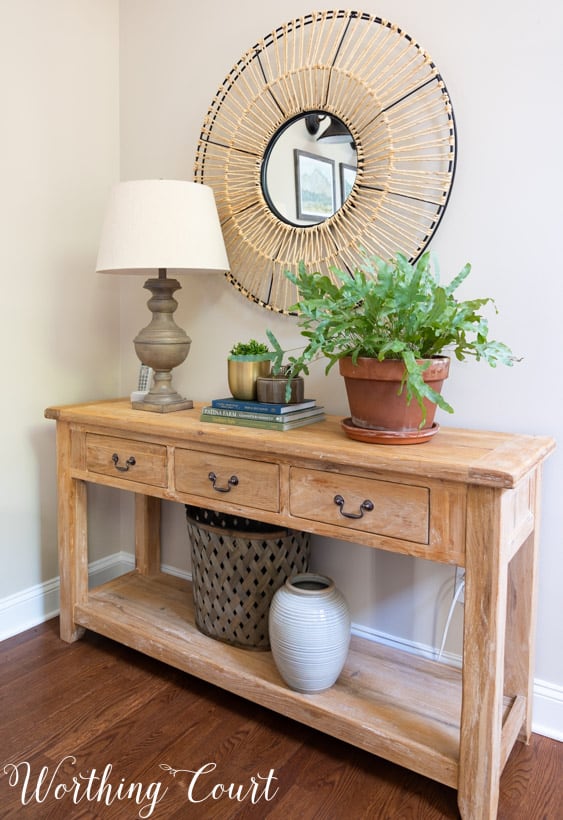 This post and photos may contain Amazon or other affiliate links. As an Amazon Associate I earn from qualifying purchases. If you purchase something through any link, I may receive a small commission, at no extra charge to you. All opinions are my own. See my full disclosure HERE.
This is my console table that I stripped several months ago in my Instagram stories and never did share here after it was finished. I had intended to paint or re-stain it, but I loved how it looked once the ugly yellow finish was removed so I left it just like this.
Since my hydrangeas are no longer blooming and I can no longer keep the display on my coffee table fresh, I decided it was time to just do a little mid-summer refresh to the whole room. Notice how the glow of the summer sun gives some of my walls a golden hue!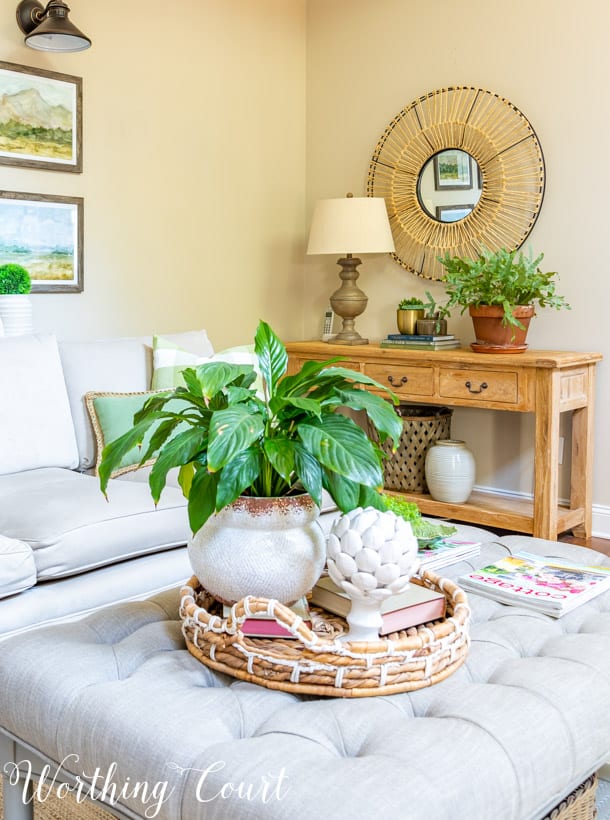 There's nothing too complicated or fussy here – summer's heat is heavy enough on its own without making things feel heavy indoors too. Don't you agree?
I tried my best to bring the lush green of the outdoors to the inside by adding lots of green and white to my room by filling the room with real and faux plants, green pillows and lots of white. Oh, and baskets – gotta have baskets for summer texture.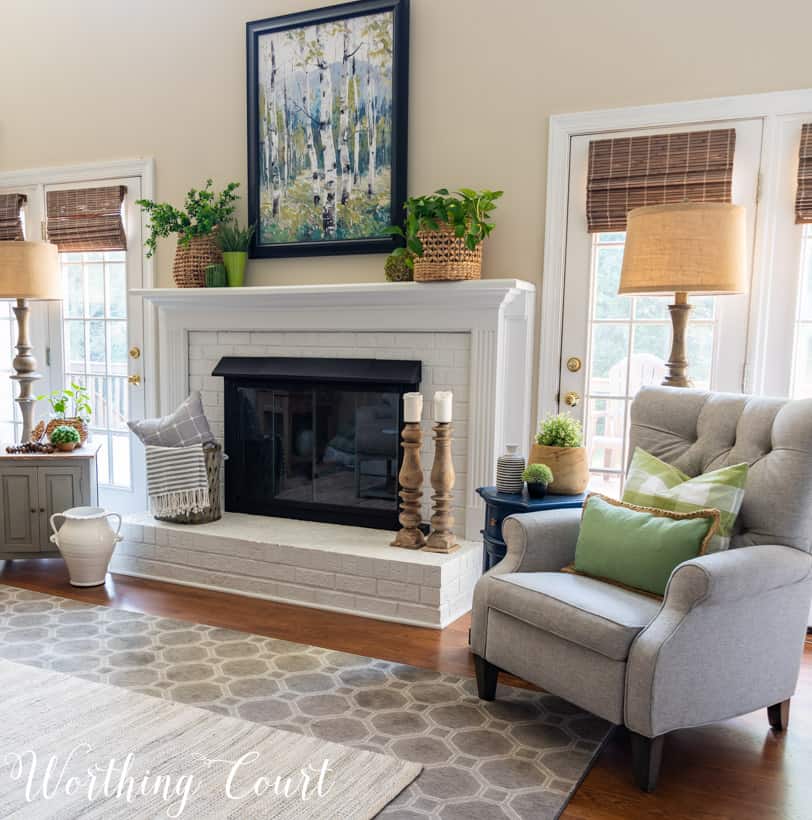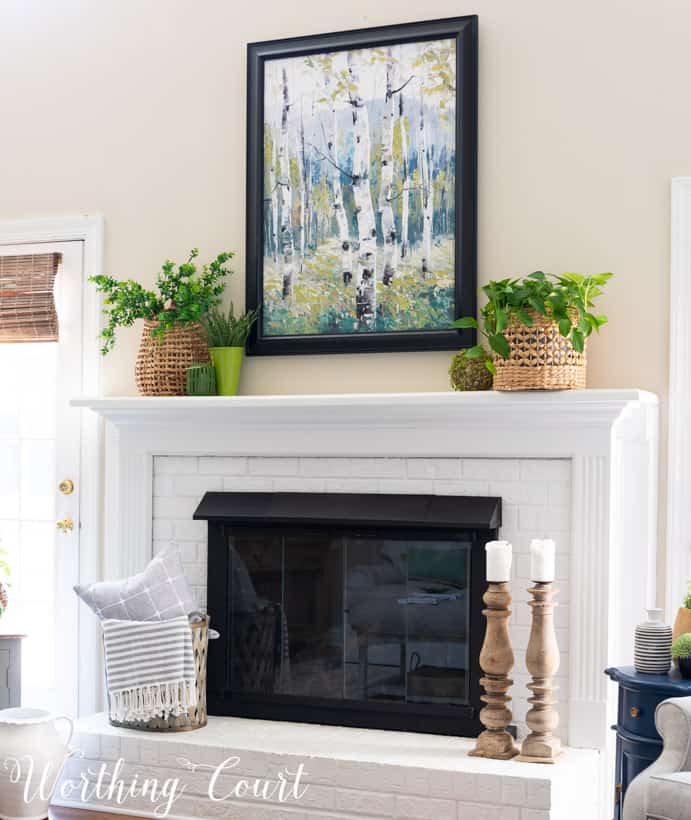 That's what I love about using neutral colors on walls and large pieces of furniture – it enables you to decorate with whatever other colors you want!
Speaking of using neutral colors, do you notice anything different about my windows? I deciding that it was time to retire the blue and white striped curtains and replaced them with curtains that I removed from my home office since I'll be putting up new ones as part of the office makeover that I'm working on.
My fireplace and the end tables on either side is where I have a really good mix of real and faux plants. I think that faux plants look so much more realistic when mixed with the real thing!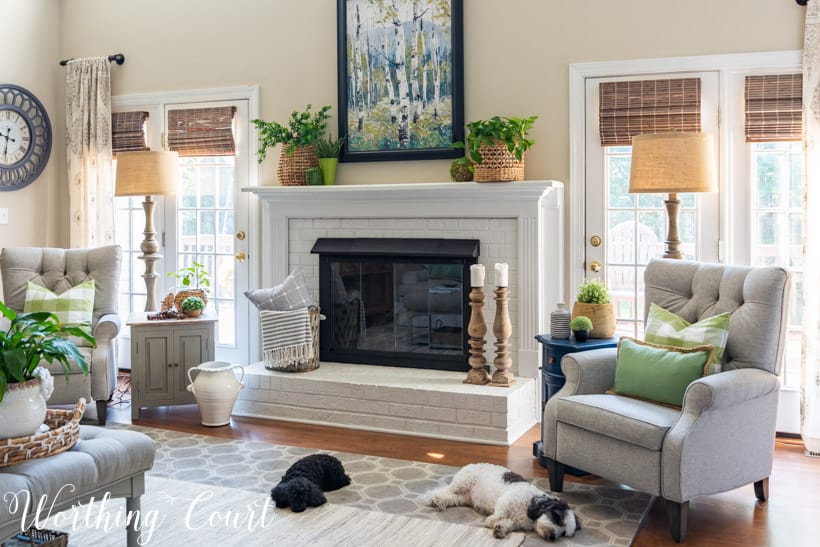 See my two shadows lying on the floor? They follow me evvvvvery where I go and love to photobomb my pictures!
Any time that I show my gallery wall, I get so many questions about where the watercolor artwork is from. The prints come in multiple sizes and you can find them HERE.
My couch sits under an overhang from the upstairs hall, so my diy sofa table pushes it out into the room just enough and the sconces above the prints add some much need dimension to this wall.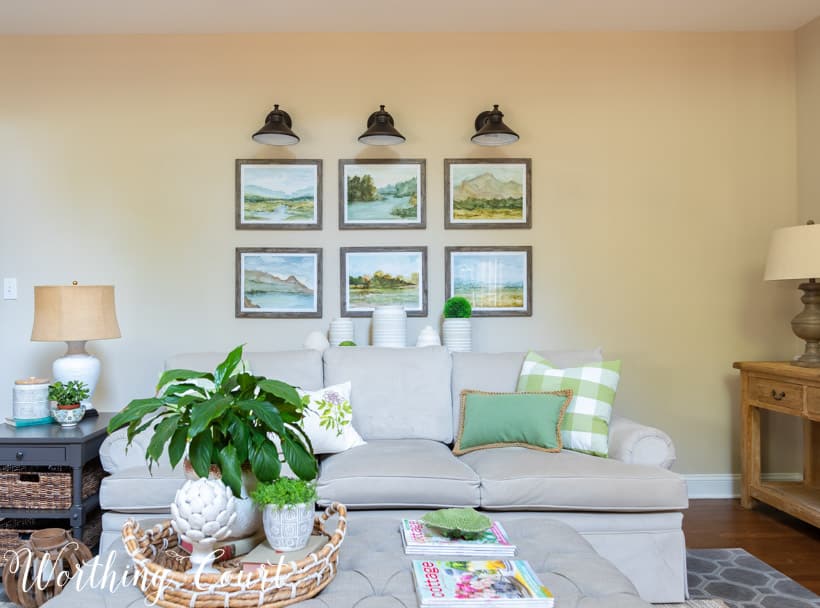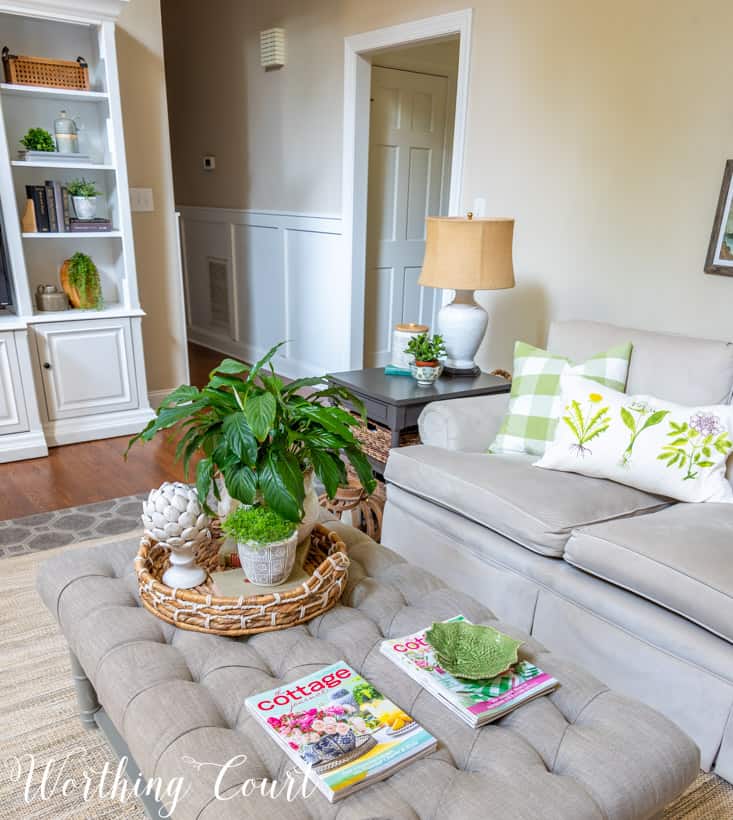 Now that I've gotten rid of the blue and white striped curtains in here, I think I'll paint the little blue end table on the other side of the room that same color as this one.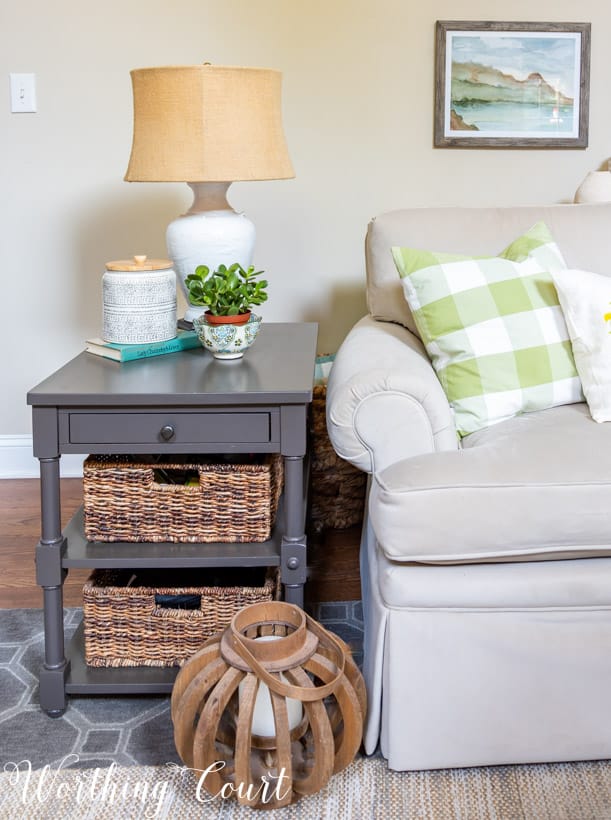 I didn't change anything at all on my entertainment center shelves, since everything that I decorated it with after its makeover pretty much works with every season.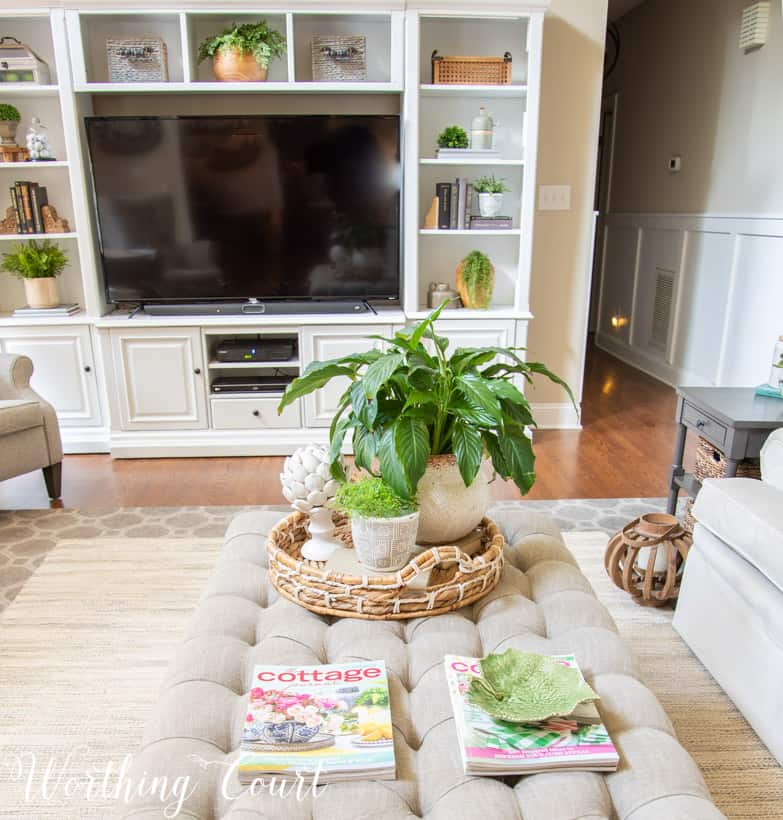 Will you be giving any of your rooms a little mid-summer refresh?