My Favorite Gadgets And Home Tools
What would we do without the gadgets that make our lives so much easier and more enjoyable?  Here's a list of my current favorites.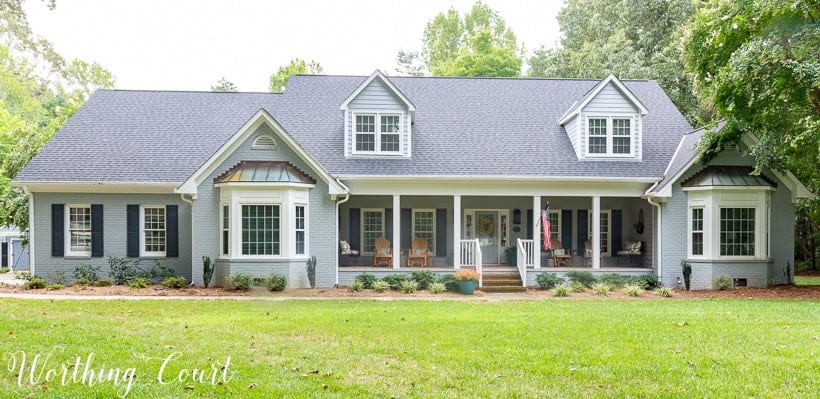 Pin
This post contains affiliate links.  See my full disclosure HERE.
Seriously – have you ever given any thought to how much easier and enjoyable our lives are around our homes with all of the gadgets that we own?  I mean, who wants to spend hours doing a job/chore when there's a gadget that can not only make the job easier, but can cut the time spent to minutes or that can completely do the job for you?!?
I love my gadgets, so I figured that I might as well share my favorites, along with an honest review, with you.  I've split them up into two categories for you – Kitchen Gadgets and Home Gadgets.
KITCHEN GADGETS
KEEP GUACAMOLE (OR OTHER DIPS) FROM TURNING BROWN
Homemade guacamole with tortilla chips is one of my favorite snacks!  It's healthy treat that I don't feel guilty at all about indulging in.
Up until I found this little gizmo though, I was never successful at storing any leftover guac without air getting to it and turning it brown.  Yuck.  Enter the Guac Loc.  It may be kind of funny looking, but it really does the job of keeping guacamole and other fresh ingredient dips from turning brown.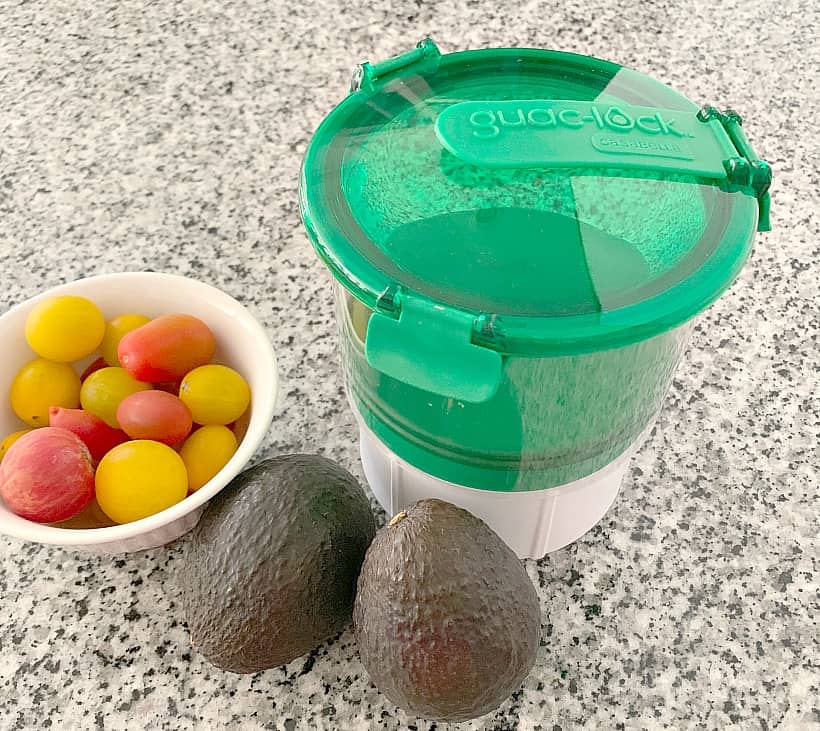 Pin
It basically works by pushing all of the air out of the container and providing a truly airtight seal.  You can use the container to serve from and as you use the dip, you can adjust the Guac Loc to the amount that you have left.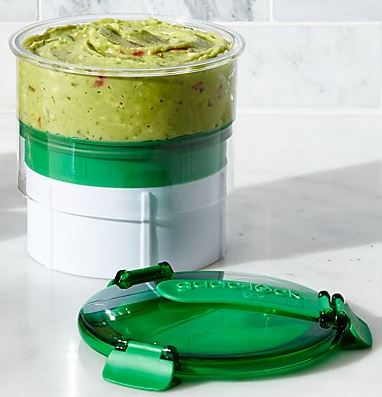 Pin
PRACTICALLY EFFORTLESS CHOPPING AND DICING
One of my least favorite chores when cooking is chopping.  Recipes that called for chopped anything used to be the bane of my cooking existence, so I found myself avoiding some of my favorites.
Then I discovered the Vidalia Chop Wizard and my cooking life was restored. 🙂 I use the chopper for everything – onions, tomatoes, hard-boiled eggs, peppers, mushrooms, cheese, fresh veggies and on and on.  I love it so much that I gave all of the adults in my family one for Christmas one year!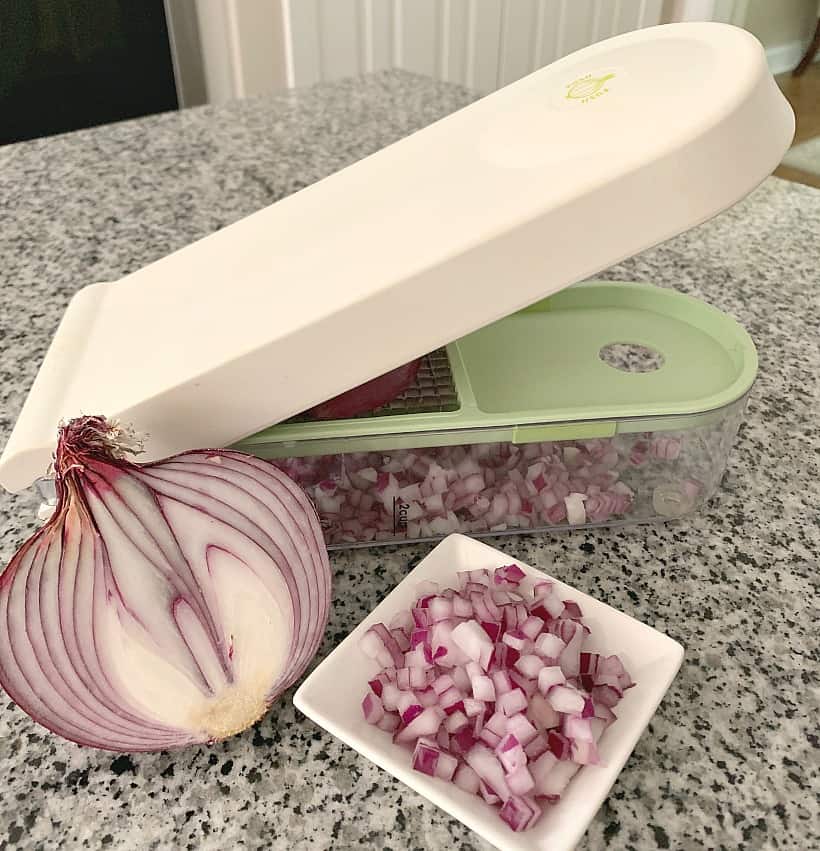 Pin
It comes with two different sized chopper/dicer blades and is dishwasher safe.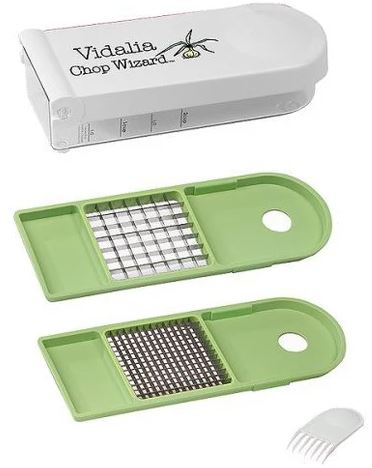 Pin
CLIP-ON SILICONE STRAINER
This handy kitchen gadget is for you if you're tight on storage space or if you are tired of dragging out a big ole colander anytime you need to strain something.  Plus, it cuts out the additional step of transferring food to a strainer since you simply clip this onto the lip of your pot and strain it in place.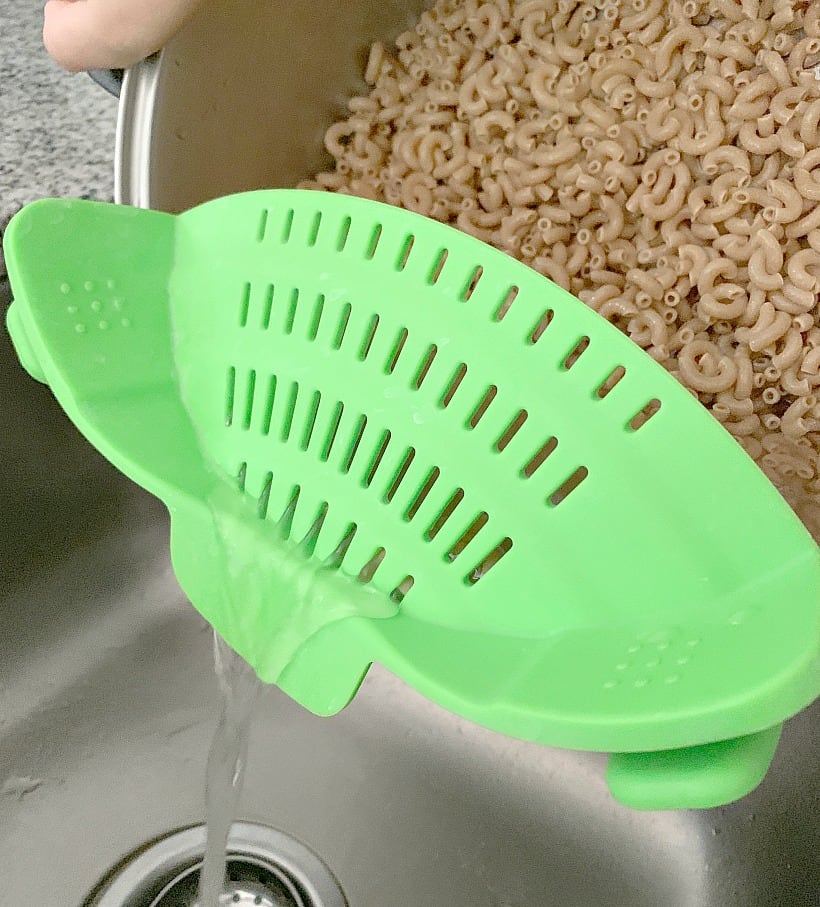 Pin
It takes up a quarter of the space compared to a traditional strainer, is heat resistant and is dishwasher safe.  It fits almost any size pot, pan or bowl.  I haven't had any trouble getting it to fit both my large dutch oven pans and smaller sauce pans.
UNIVERSAL CLIP-ON STRAINER
Pin
HOME GADGETS
BLACK & DECKER RECHARGEABLE SCISSORS
I confess to owning not one, but five pairs of these little guys!  They can be used to cut just about anything – fabric, cardboard, those hard plastic containers, gift wrap, vinyl flooring, window screening and more.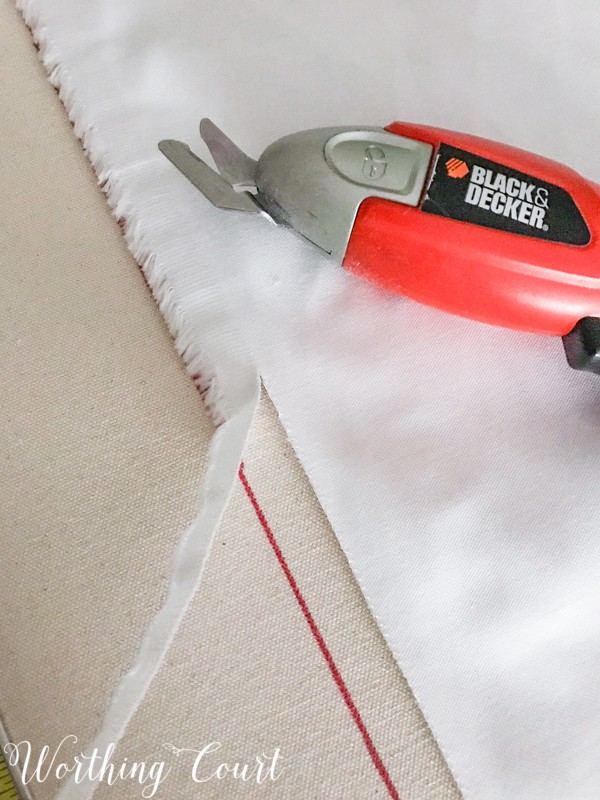 Pin
And let's not forget about how useful they are for cutting fabric!  I used them daily when my custom drapery workroom was in operation and I can't begin to tell you how they literally saved my hands!
You can purchase them on Amazon HERE or for a better price on Ebay (brand new) HERE.
BLACK & DECKER RECHARGEABLE SCISSORS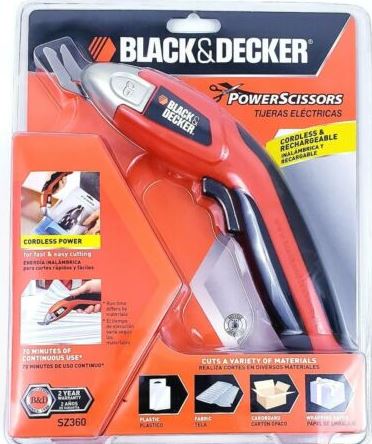 Pin
AUTOMATIC LAWN MOWER
Yes!  Such a thing really does exist!  This little hardworking gem should have been #1 on the list of my favorite gadgets.  We've owned ours for a couple of months now and I can't say enough good things about it – kind of like bragging about one of your children.  😀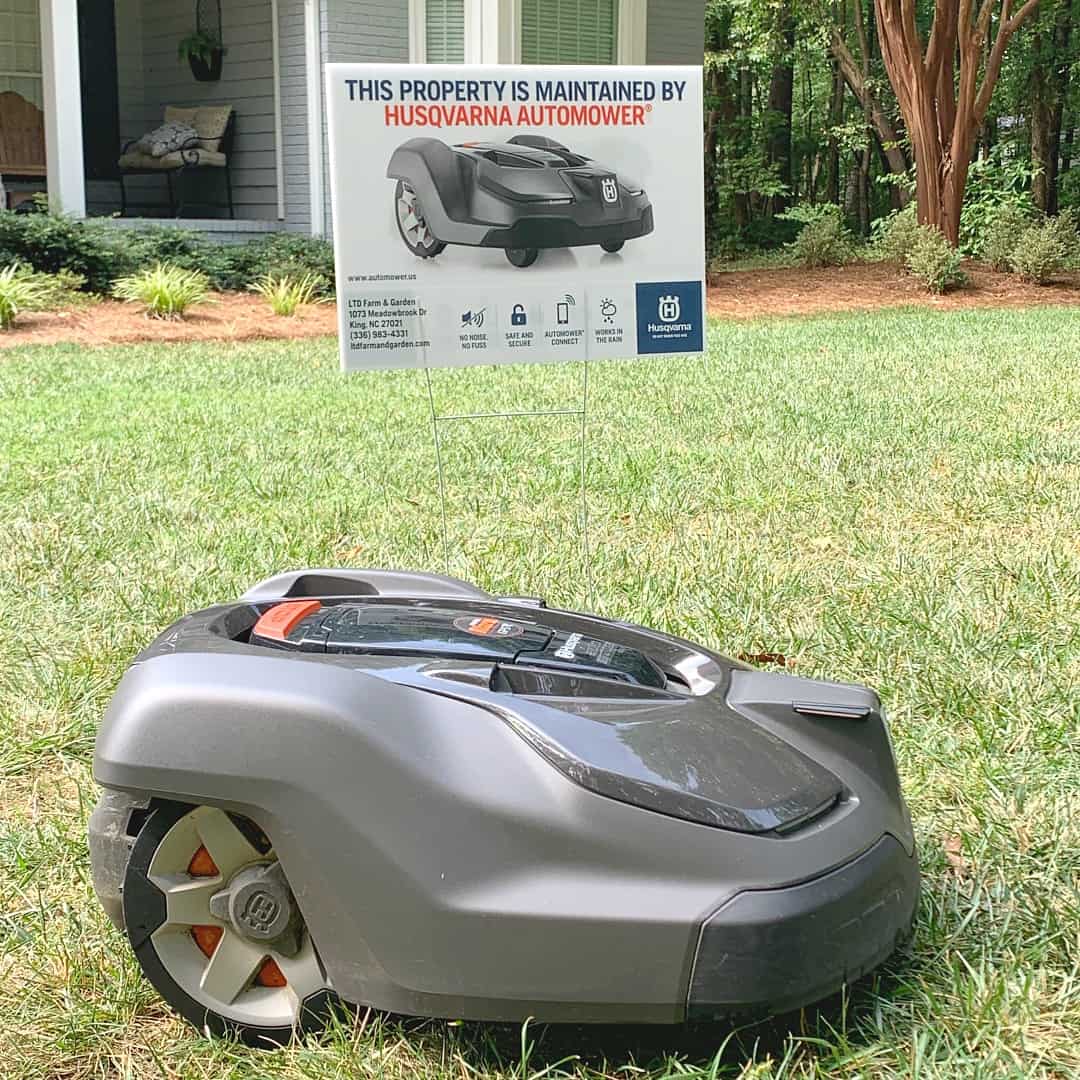 Pin
It's fully automatic, returns to the charging station itself, has gps on it and can be controlled via an app on your smartphone.  It's a time saver, mows in the rain or sun, prevents allergy issues from mowing the grass and is a back saver too!  It's available in different sizes to suit small, medium or large yards.
I've linked to one that is suitable for yards that are 1/4 acre in size, but search for "Husqvarna Automower" to view the different sizes available.  For an additional fee, you can have it professionally installed for you as well.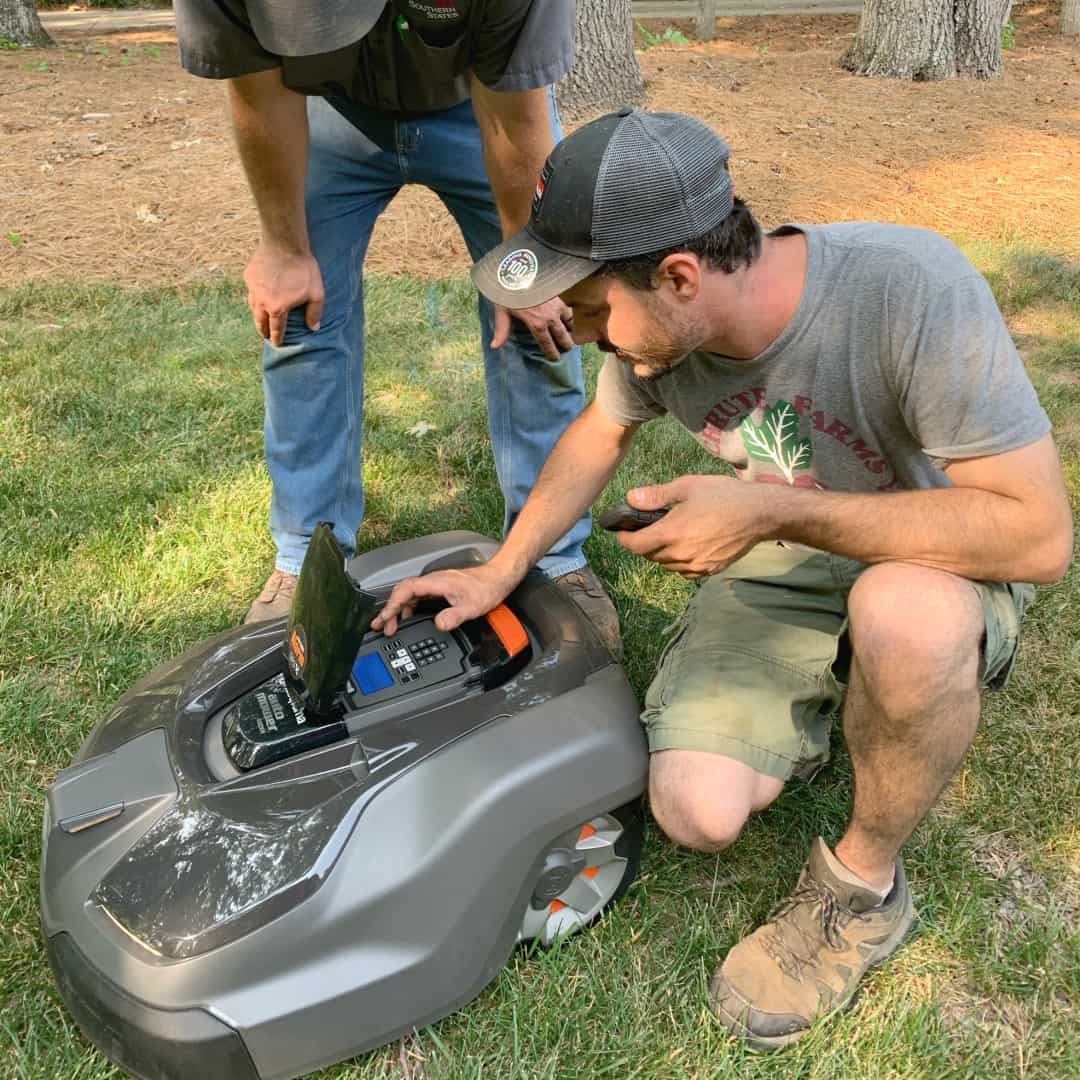 Pin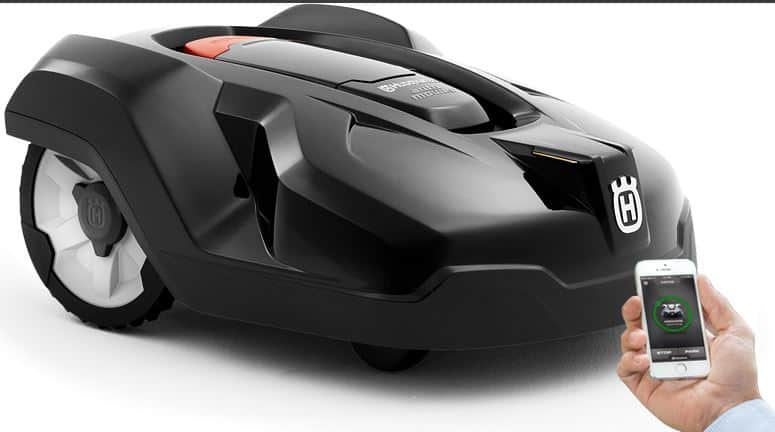 Pin
DIY WINDOW PANES
This gadget isn't one of those that actually does any work for you.  What it does do though, is make your house look better and adds so much curb appeal!
One thing that I didn't like about our home was the fact that none of the windows had panes – they were simply large pieces of glass.  I know that there are those who prefer that look, but I didn't think that it suited the style of our home at all.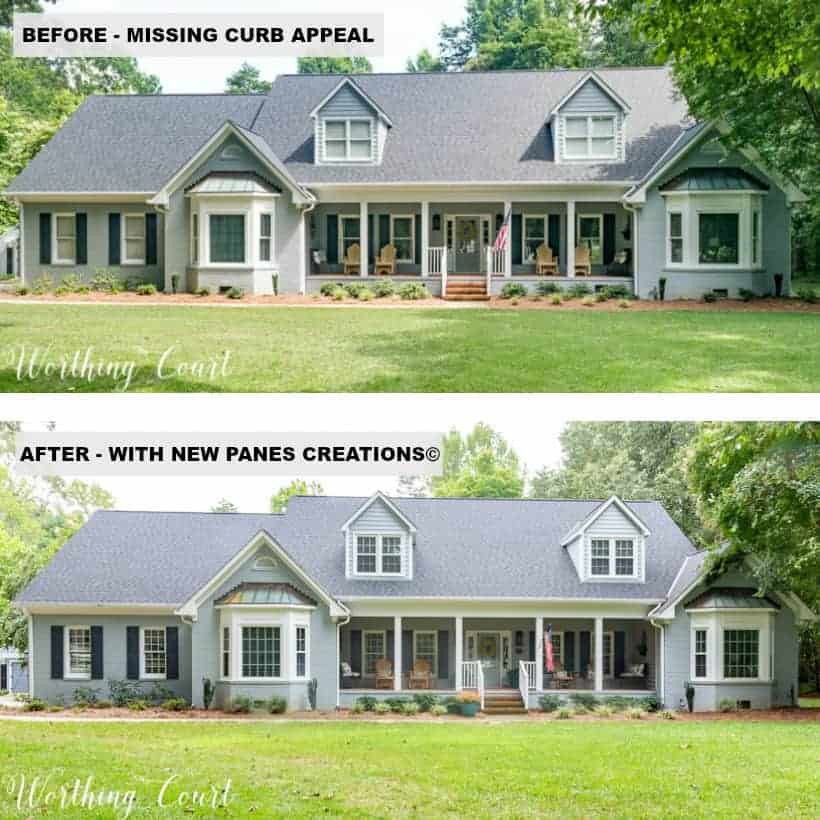 Pin
Enter New Panes Creations.  These will fit any size door or window (including garage doors) and are basically vinyl strips that you cut to size and attach using either the clips or the invisible double-sided tape provided.  All you need to install them is a pair of scissors and a tape measure.  Oh – and they're super affordable too!
Click HERE to see my blog post about adding them to our home, which includes a little video of the process.  It made such a huge difference to the look of our home, both inside and out.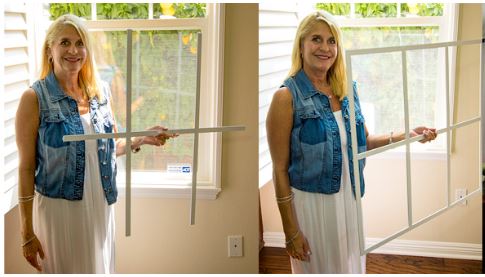 Pin
Tell me – what are your favorite gadgets?  I'm always on the lookout for new ideas!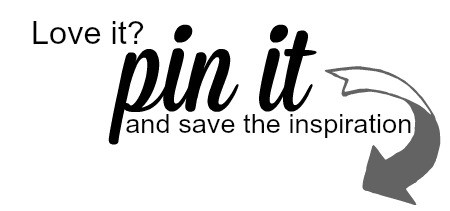 Pin