Why We Chose Our Home And How To Know You're Choosing The Right Home For You
Whether purchasing or renting, whether you want a fixer upper or move in ready, whether you're downsizing or upsizing, you'll benefit from watching for these signals to know if you're selecting the home that's right for you.
When we purchased our current home (five years ago!), it was the fulfillment of a long standing dream of mine.  We (mainly me) knew that we wanted something to remodel and that's what we specifically looked for during our house search.
BEFORE & AFTER KITCHEN REMODEL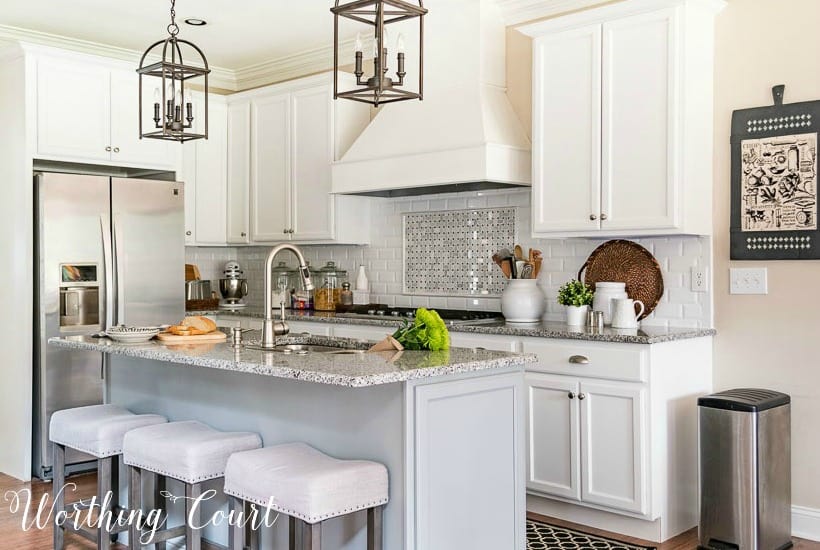 Pin
Today I'm joining a group of bloggers in a bloghop, hosted by Jennifer from Town And Country Living, to talk about why we chose our homes.  We all have very different and interesting stories, so be sure to scroll to the bottom where you can click to read everyone else's posts.
Signals That You Have Made The Right Decision
You know, our minds and our hearts are constantly sending us signals about all sorts of things.  When it comes to hunting for a home, I've learned the hard way to pay attention to them!
Much to my regret, I've ignored them to many times.  Yes, you have to be practical, but when it comes to selecting your home you also need a healthy combination of those mind and heart signals to go along with that practicality!
I COULD NOT WAIT TO SEE THE INSIDE
Maybe you can relate – you're on the hunt for a new place to live and haven't found anything that creates a sense of anticipation when viewed from the outside.  It's hard to get excited about what might be on the inside of the house, when you don't have any positive vibes about the outside.
Then!  Then you drive up to THE one.  The one that sets your heart aflutter because the exterior excites you so much you can't wait to see the inside.
Our home wasn't so much to look at when we first saw it – but oh, the potential that I could see!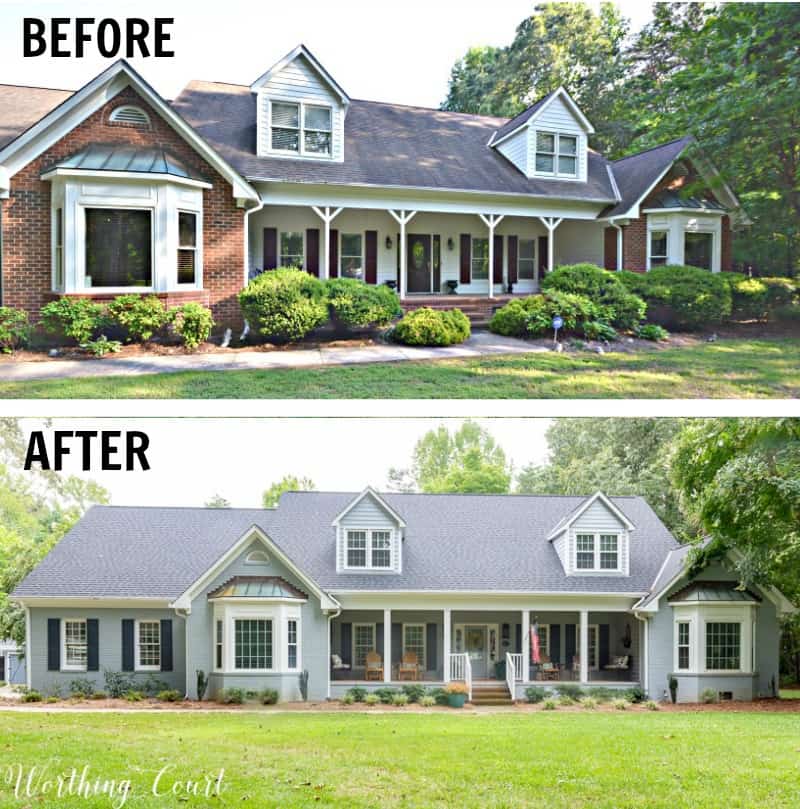 Pin
THE HOUSE EMBRACED ME AS SOON AS I WALKED IN
I felt the embrace of our home within the first 5 seconds of coming through the front door!  It just felt right.  Oh, it was nothing great to look at inside because it was so dated, but all of the bones were there and I could easily envision myself living here for years to come.
With every remodel and room makeover project that we tackle, that feeling has only grown stronger for us.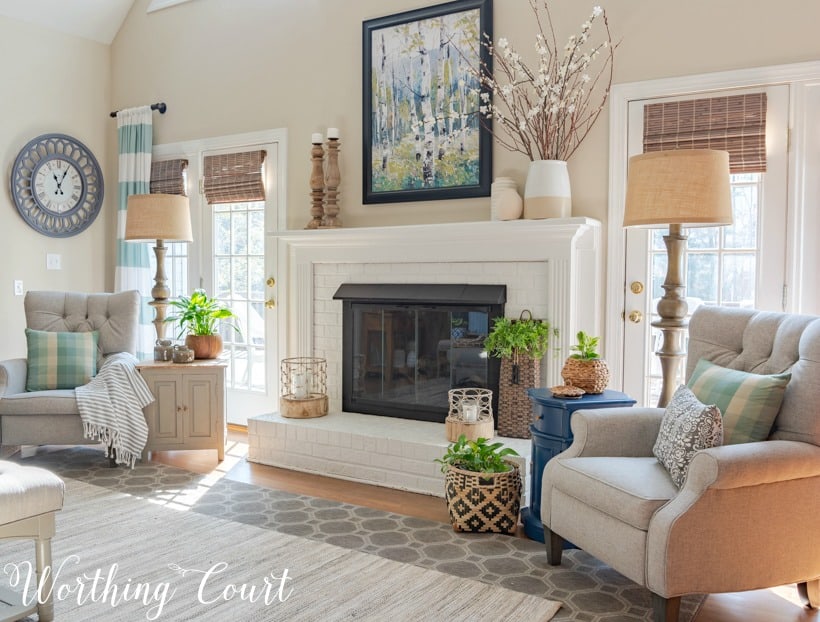 Pin
I COULD IMMEDIATELY ENVISION OUR FURNITURE ARRANGEMENT
Not only did I feel like our current home was embracing me, it was easy for me to visualize where all of our furniture would go.
I could just imagine the perfect spot for my husband to recline in the evenings.  His spot would be right off of the kitchen, so I knew it would be easy to converse with him while I was busy in the kitchen.
BREAKFAST ROOM BEFORE AND AFTER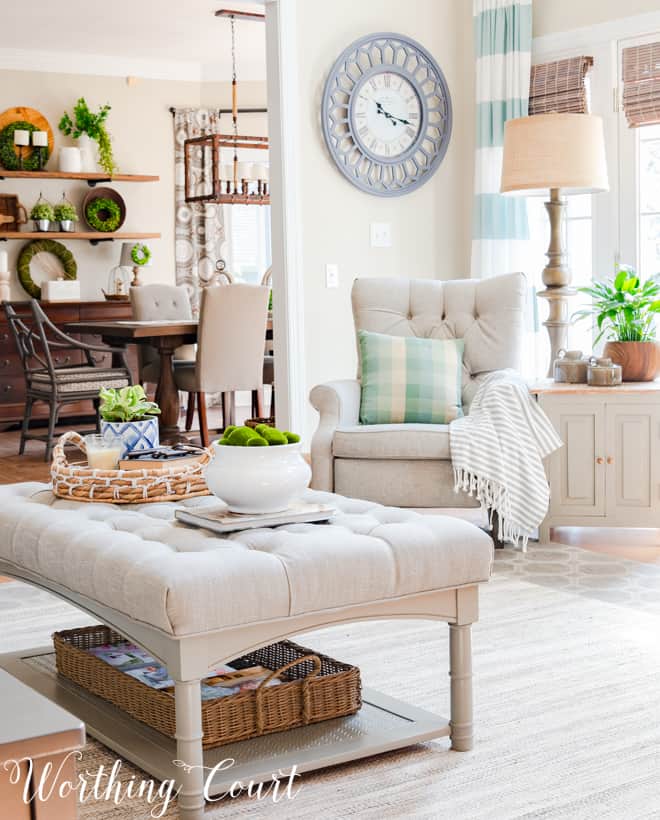 Pin
I FELT POSSESSIVE ABOUT IT BEFORE WE MADE THE DEAL
Maybe that seems silly, but even though it was obvious that there were many, many things to fix and update and a lot of renovating to be done, I didn't like my husband, my realtor or anyone else pointing them out.  I quickly came to our home's rescue – if only they could see it with MY eyes, they'd know it was perfect. 😀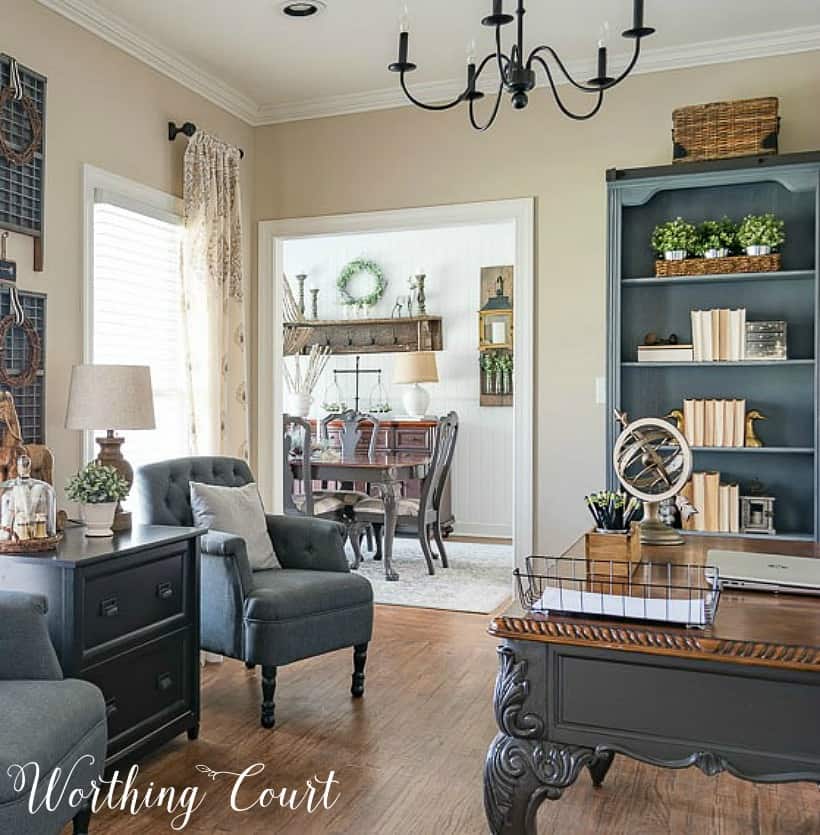 Pin
I DIDN'T WANT TO LOOK AT ANY OTHER HOMES
I didn't want to make a rash decision, no matter how emotionally attached to this house I felt from the very beginning.
The more homes we looked at though, the more it seemed to confirm what I'd been feeling – this was the right house for us.  So…..I only agreed to continue looking because I thought that's what I should be doing, not because it's what I wanted to be doing!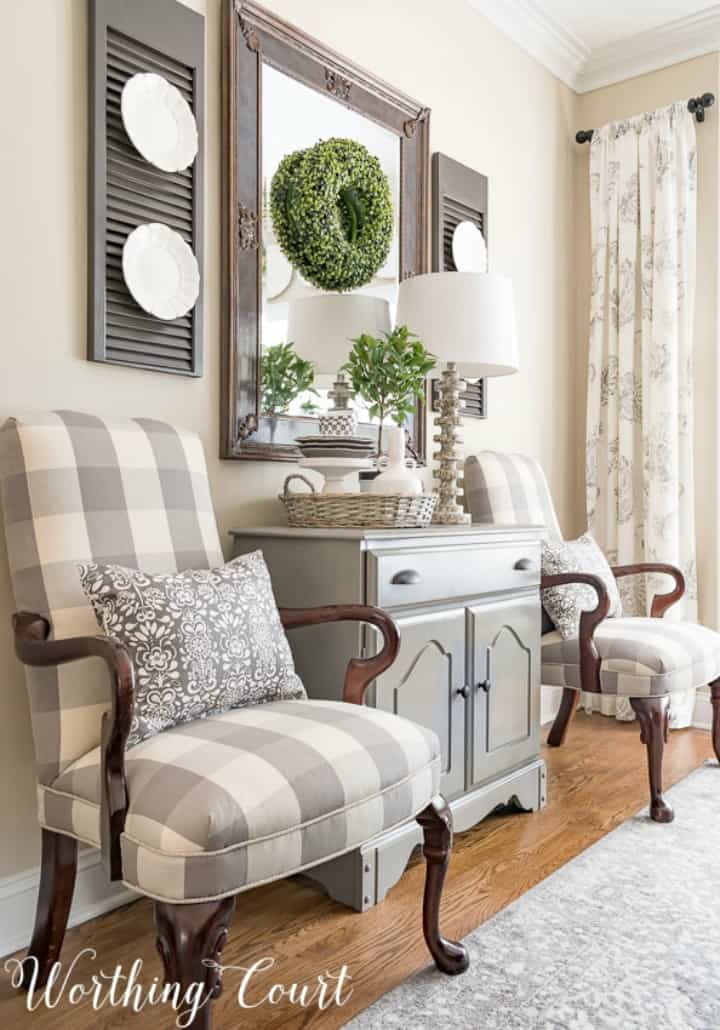 Pin
If you happen to be the hunt for a new home, I hope you'll listen to your signals too!
Be sure to visit the other homes below.
Monday's Homes
Pin
Town and Country Living / Designthusiasm / StoneGable
Tuesday's Homes
Pin
The Happy Housie  /  The Wicker House  /  Sincerely Marie Designs
Pin
It All Started with Paint  /  Maison de Cinq  /  Jennifer Rizzo
Wednesday's Homes
Pin
Worthing Court / The Happy Housie Cabin / Duke Manor Farm
Pin