A Quick And Easy Mother's Day Gift Idea
Here's a thoughtful and easy Mother's Day gift idea that you can put together in minutes and customize to your budget.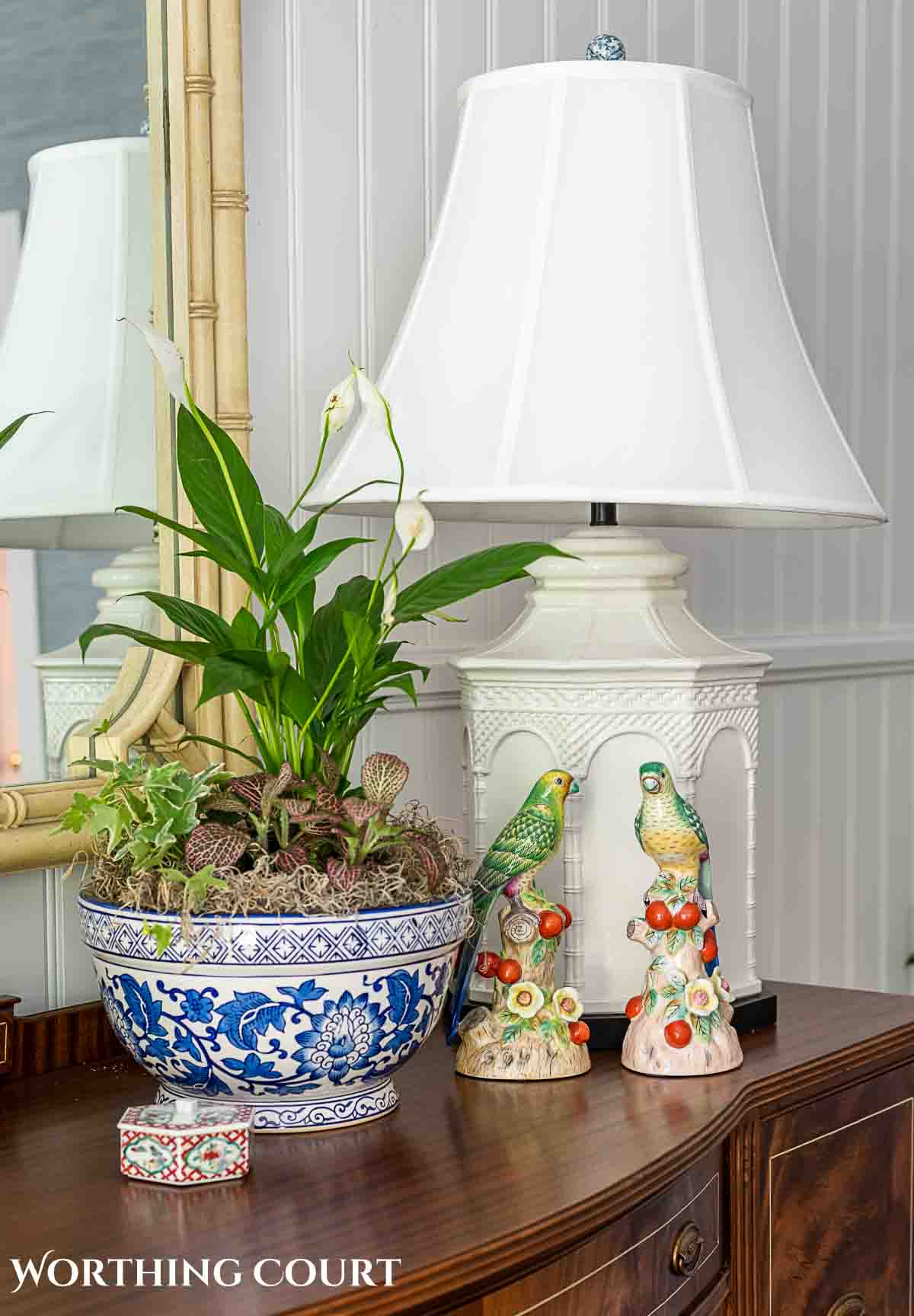 While traditional Mother's Day gifts like jewelry or flowers are always appreciated, why not consider giving your mom something a little different that's customized just for her?
A beautiful container filled with an assortment of plants makes a wonderful gift! Giving plants for Mother's Day symbolizes growth, love and life and is a wonderful way to express your love and gratitude.
Now, I'm not suggesting that you go buy your mom a plant and present it to her as it is packaged at the store. That can certainly be a nice gift, but it may not send the message that you put a lot of thought into the gift for this most special woman in your life.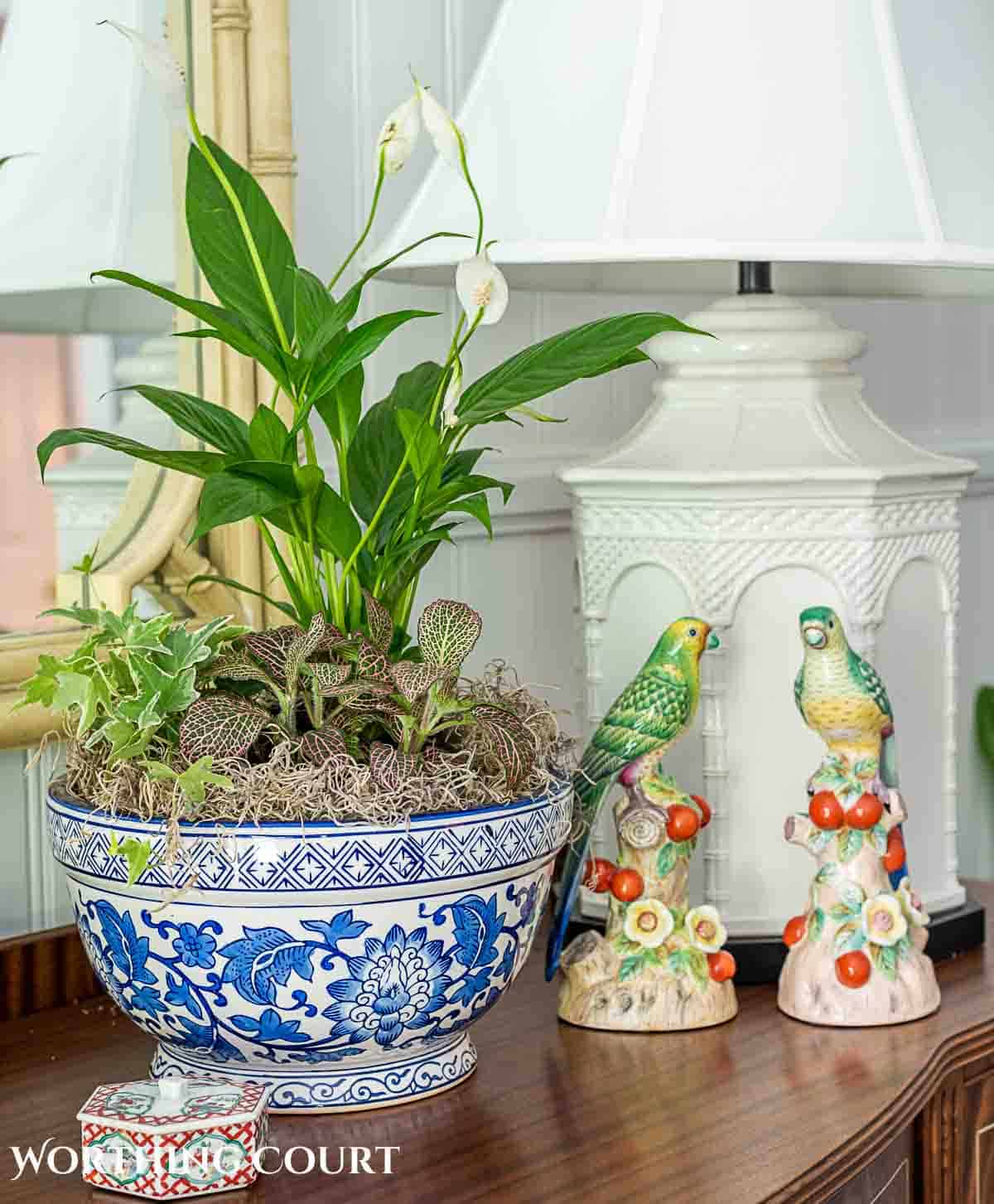 One of the best things about giving a plants as a Mother's Day gift is the ability to personalize it to your mom's preferences and personality. Consider her favorite colors, her interior design style, or her gardening interests when choosing the perfect plants.
Pair the plant with a decorative pot, a personalized plant marker, or a heartfelt note to make the gift even more special and meaningful. Personalizing your gift shows that you've put thought and effort into choosing something that aligns with your mom's interests and tastes, making it a truly thoughtful and unique gesture.
The container can be customized to her taste and to the size and type of plants that would thrive in the conditions of her home. Plants are a meaningful gift that is long-lasting and will add beauty to your mom's space.
This idea makes a great last minute Mother's Day gift too!
You'll find a few of my favorite containers that are suitable for giving plants for Mother's Day down below.
And just think – every time she waters or tends the plants, she'll think of you. 😊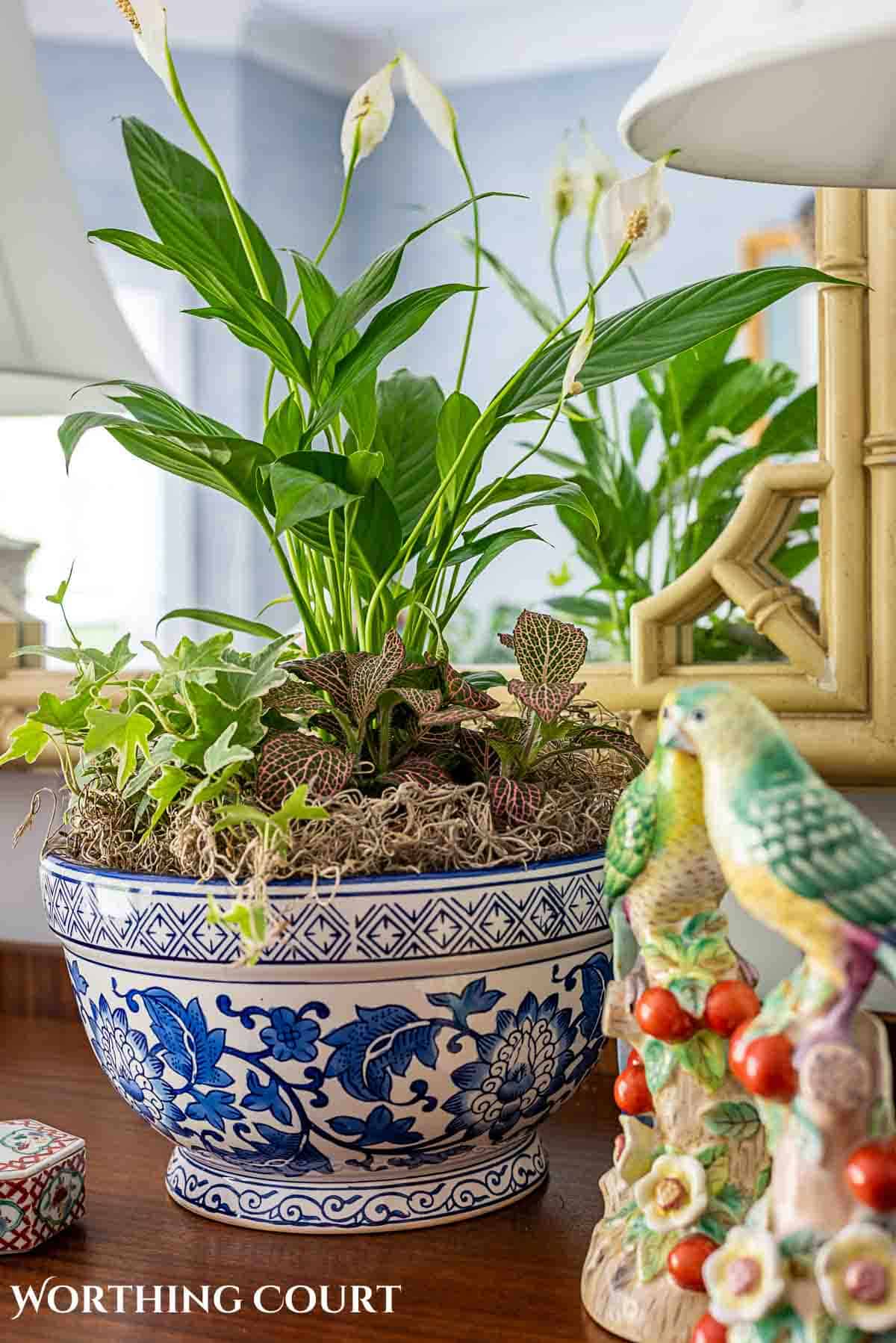 The porcelain bowl that I used measures 11″ wide x 6″ high. To create my arrangement, I started by placing a clear, plastic drip tray in the bottom of the container. I then placed three small plants within the drip tray.
I filled the bottom of the container with plastic grocery bags, then topped them with Spanish moss to cover everything up.
Other toppings could be real preserved moss, faux moss covered rocks or small gravel. It's really just a matter of personal taste.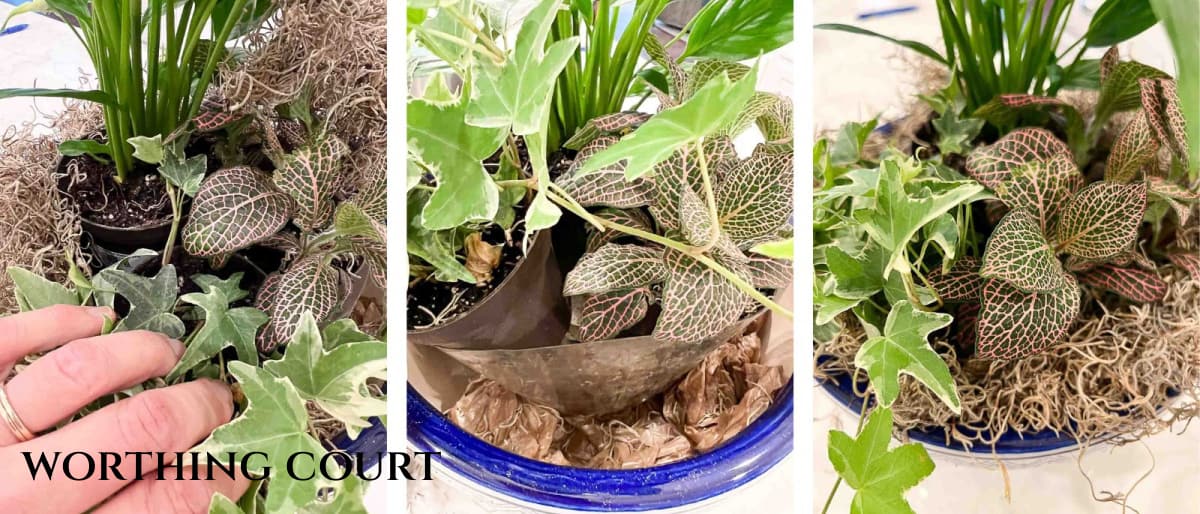 There are lots of plant options for Mother's Day gifts for plant lovers that work well grouped in a container. Just make sure that the size of the plants you purchase work well with the size of the container.
If your mom has low light in her home, consider these types of plants:
peace lily
philodendron
ivy
pepperomia
pothos
nerve plant
Good options for rooms with bright indirect light are:
jade plant
ZZ plant
african violet
string of pearls
pilea
There are many more for all lighting conditions, so just do a Google search if you'd like other options.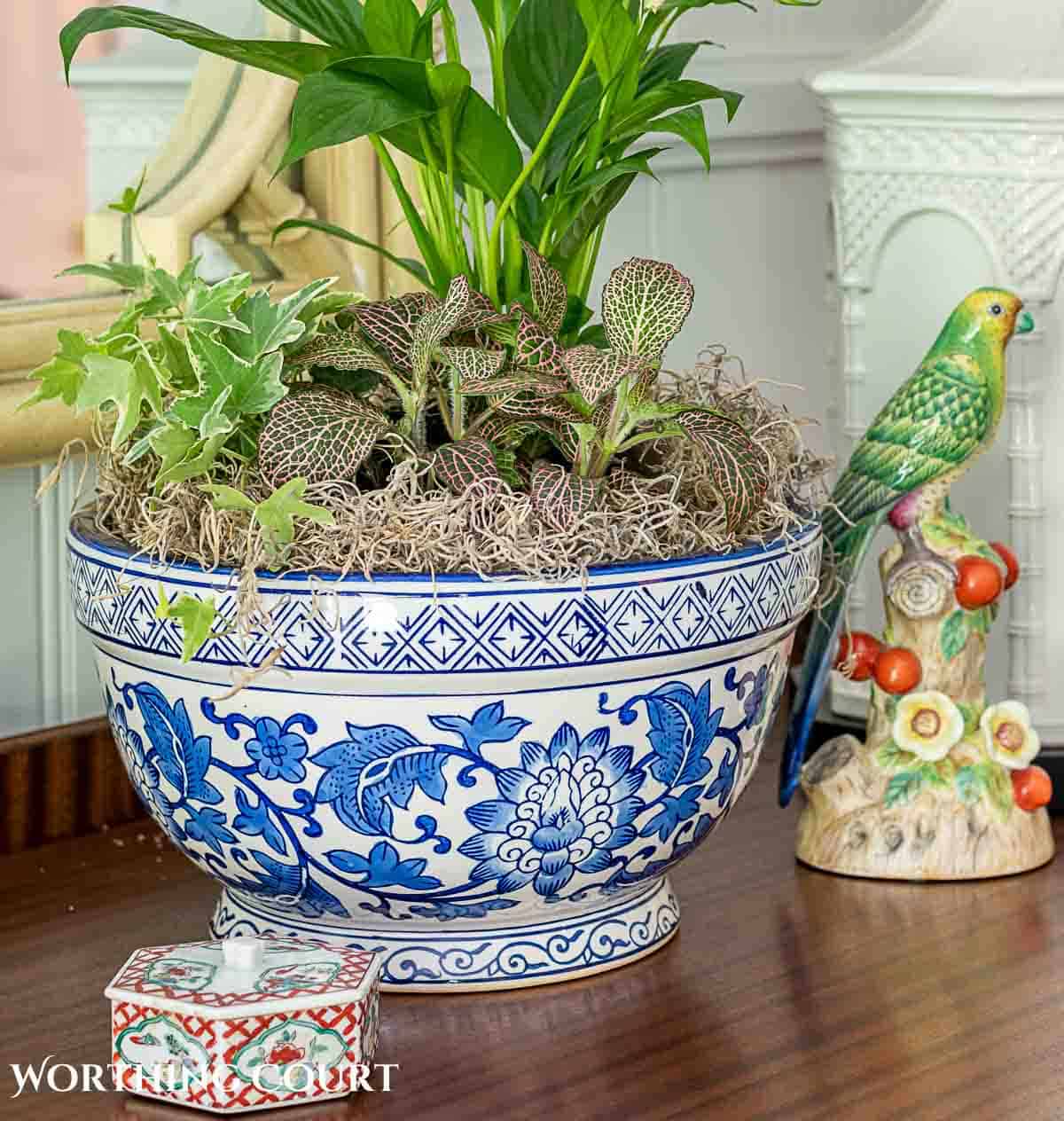 If your mom doesn't have a green thumb or if she's new to plant care, don't worry! There are plenty of low-maintenance plant options that are perfect for beginners or those with busy schedules.
Succulents, for example, are hardy plants that require minimal watering and care, making them a great choice for moms who may not have the time or expertise to care for high-maintenance plants.
Other easy-to-care-for options include pothos, snake plants, and ZZ plants, which are known for their durability and ability to thrive in various indoor conditions.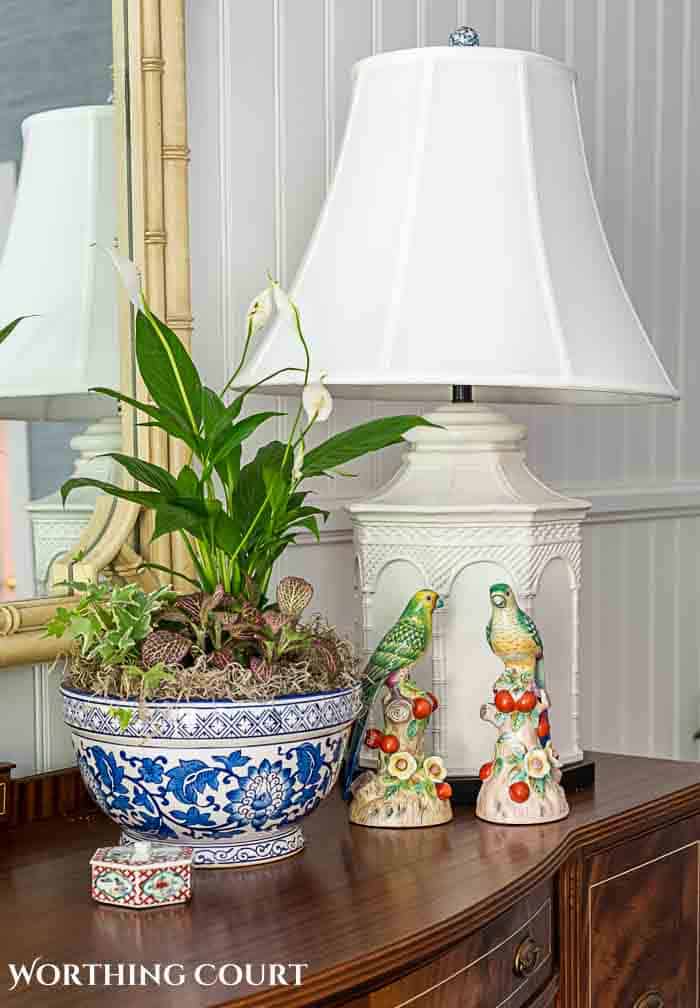 This Mother's Day, consider giving a plant as a gift that goes beyond the ordinary. A plant is not just a decorative piece, but a meaningful symbol of love, growth, and well-being. It can bring joy, beauty, and health benefits to your mom's life!
Any of these containers would be a good option for grouping two, three or more plants together.