Gorgeous Ideas For Thanksgiving Table Decorations
Gorgeous Thanksgiving table decorating ideas. Whether you prefer traditional fall colors or would rather use only neutrals, you'll find inspiring ideas for setting your special table here.
I am the host in our family for Thanksgiving every year and as much as I enjoy being surrounded with family and friends on that special day, it's a lot of work! Thank goodness my daughter and granddaughters come over to help me out every year!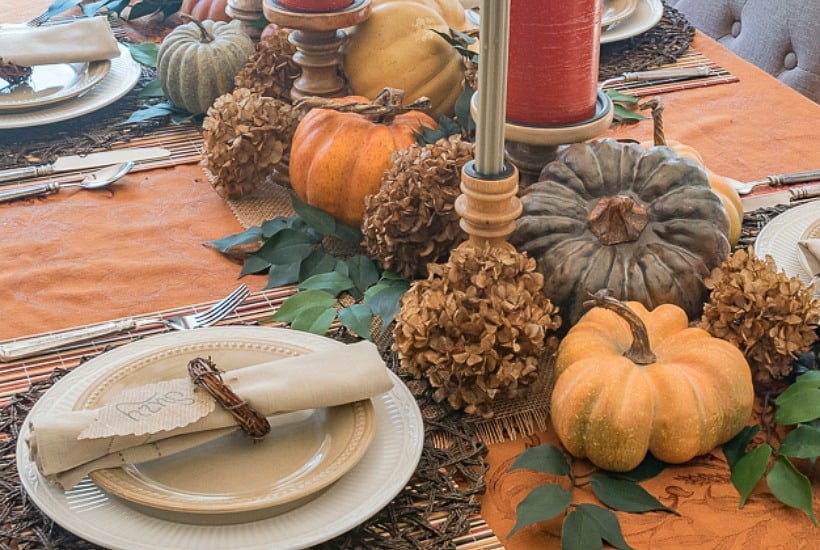 After years of hosting, I have a plan for making the day go as smoothly as possible, which helps a tremendous amount, but after cooking all day I often have no energy and no creativity left to set a special table. Can you relate???
If you find yourself feeling drained of creativity, I'm sharing 3 different Thanksgiving tablescapes for you to draw inspiration from. One of the them is from my previous home! I'm sharing tables set with traditional fall colors along with a casually elegant neutral Thanksgiving table.
Each photo is just a small snippet of the whole table, so click on the title above each image to take a "tour" of the entire tablescape. Be sure to notice that each table is easy to put together, but each table also has a secret ingredient. Can you tell me what it is? Scroll down below for the answer!
In my humble opinion, this is the absolute best time of year for longs walks in the woods! The glorious fall colors, the sounds of crunchy leaves underfoot, the playfulness of squirrels gathering their winter store and the smells all combine together to make me want to come home and get cozy in front of a fire.
When I was creating this table, all of those things are what was in the back of my mind the whole time – trying to create the look and feel of a fall walk in the woods right on my Thanksgiving table.
To go along with this table, I created a printable menu and name tags that you can download, print and personalize yourself, which you can find HERE. You can also click HERE, for how to make super inexpensive and easy napkin rings.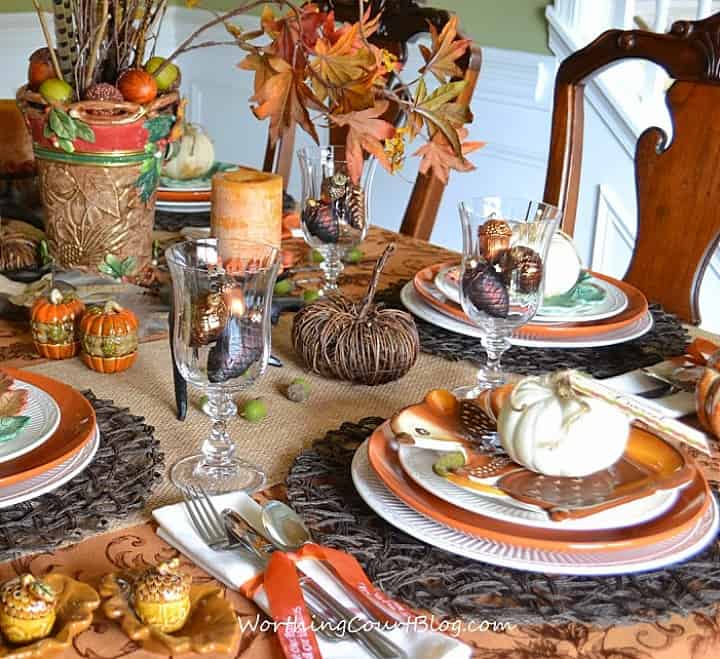 I don't do formal or stuffy around here, but at Thanksgiving I do feel the desire to set a table that's slightly more elegant than a normal dinner table. The trick is to keep the elegant aspects of the table from becoming too overpowering.
I think that I was able to accomplish that by using lots and lots of texture along with several vintage pieces and other items that you normally wouldn't associate with Thanksgiving. What do you think?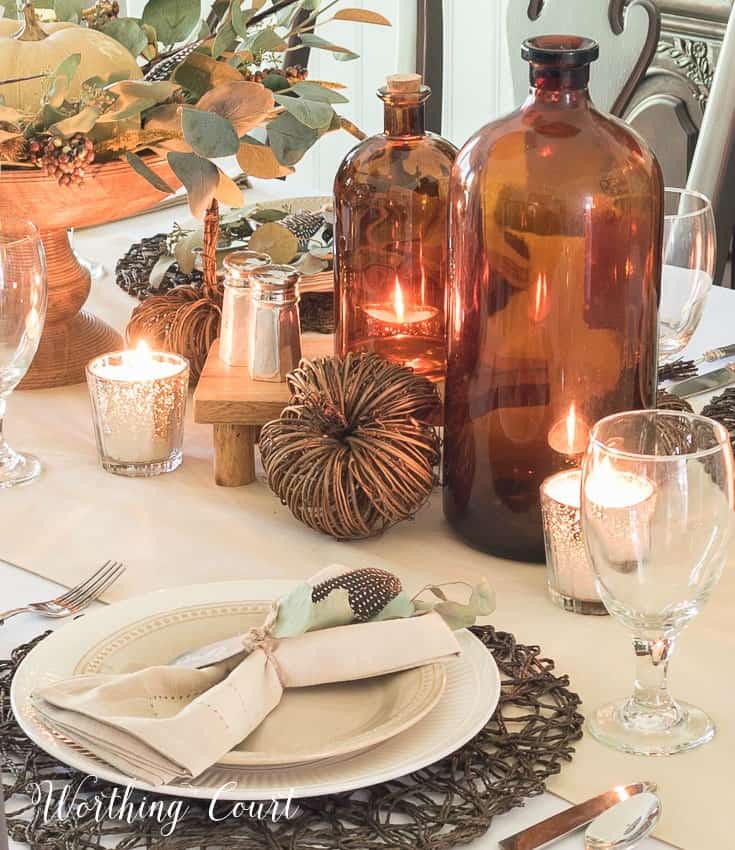 When I created this Thanksgiving table, I challenged myself to set a special table using my everyday dinnerware and to set the table using only things that I already owned. I wanted to prove that you didn't have to go out and spend a lot of money on special dishes or decorations to put together a memorable table for your guests!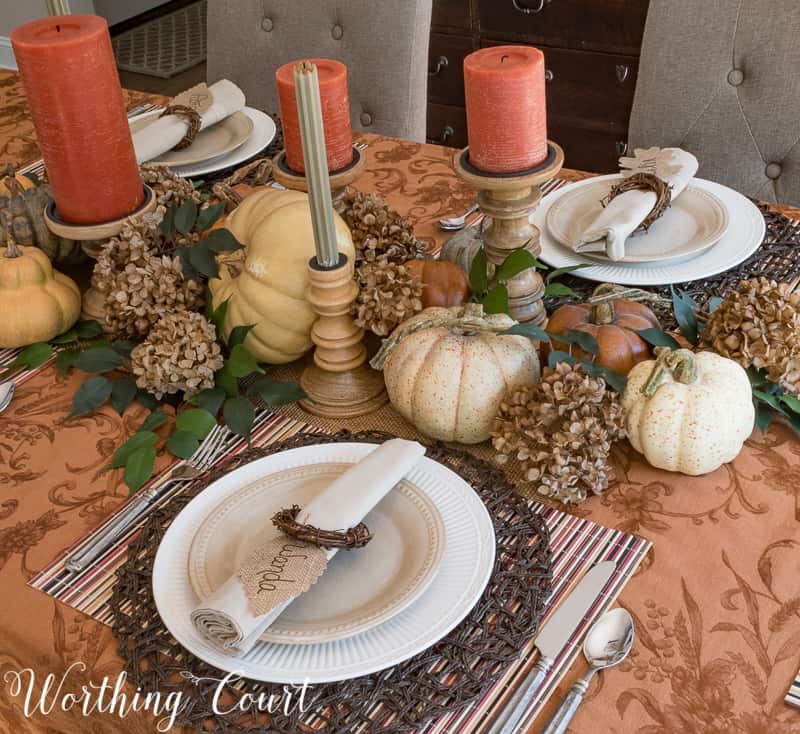 OK – after taking a look at each of tables, can you tell me what the secret is? I bet it's something you'd never guess.
And here it is – the secret ingredient to setting a gorgeous table, no matter the season or holiday, is layering! Layering makes all the difference in the world whether we're talking home decor or table setting!