The Thanksgiving countdown is on! Are you ready? Here are eight things you can do right now so that you can enjoy a stress free day.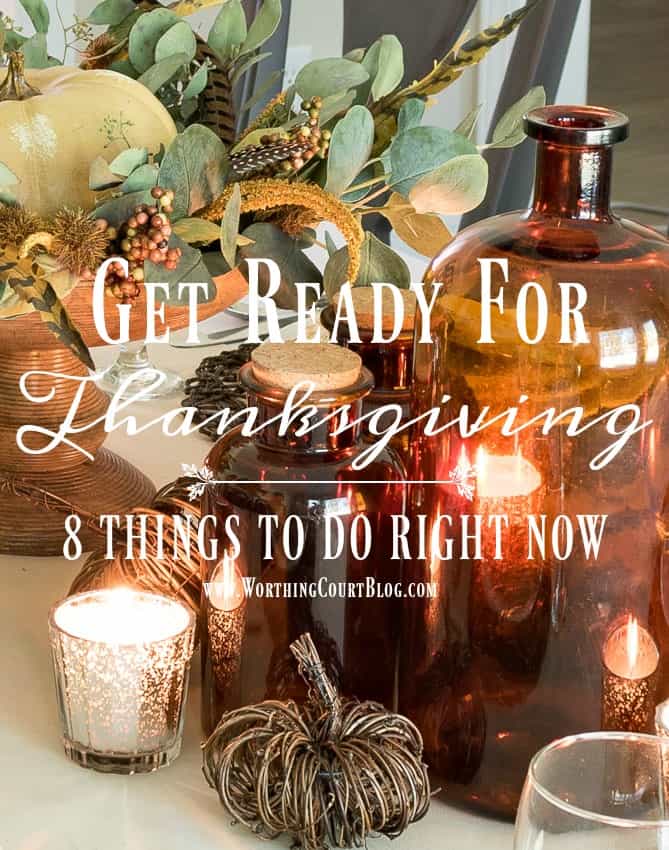 For many of us, Thanksgiving is the official kickoff of the holiday season and it will be here before you know it! Do you find yourself getting caught up in the holiday frenzy? Do you become stressed out and unable to enjoy the celebrating going on around you? Boy, that used to be so me. Two words on how to avoid that – PLAN AHEAD.
I learned a long time ago, that the secret to being fully "in the moment" and actually enjoying the holiday, in spite of all the work, is to give myself plenty of time to make preparations. I've come up with eight common sense tips for what you can do right now to make this your most enjoyable Thanksgiving ever!
PLAN THE GUEST LIST
Sure, you might have the same group of people at your Thanksgiving table every year, but now is the time to think about others too. In the past, we've hosted people who have gone through some tough life events and need extra loving around the holidays. We've included people who might just be passing through. We've included extended family members who just happen to be in town. This year, I'm super excited that we'll be welcoming some new friends to our gathering!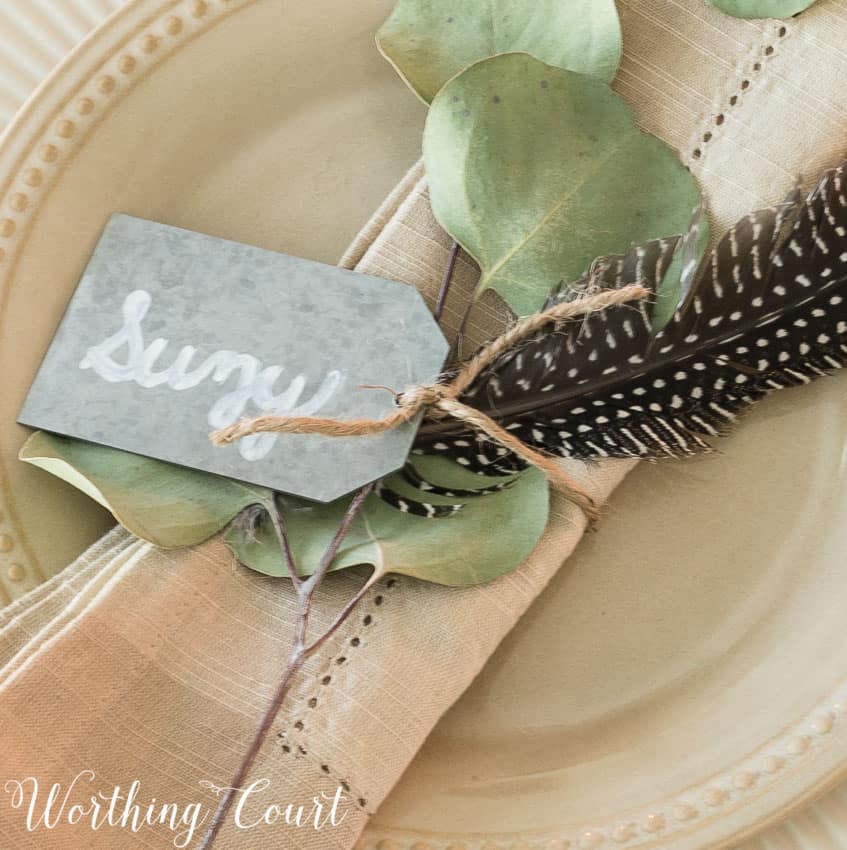 MY LATEST VIDEOS
PLAN YOUR MENU AND SHOP AHEAD
By planning your menu far advance, you have several weeks to watch for sales at the grocery store and save some significant $$$! Go ahead and start purchasing your non-perishable items now. Now is the time to start looking for those harder to find or specialty items too. I used to make one huge shopping trip for everything I needed. Not only was such a big shopping trip exhausting, I invariably forgot something and wound up sending Pookie out at the last minute to get whatever I needed. Plus, it's a lot easier to spread that financial hit over several weeks instead of all at once.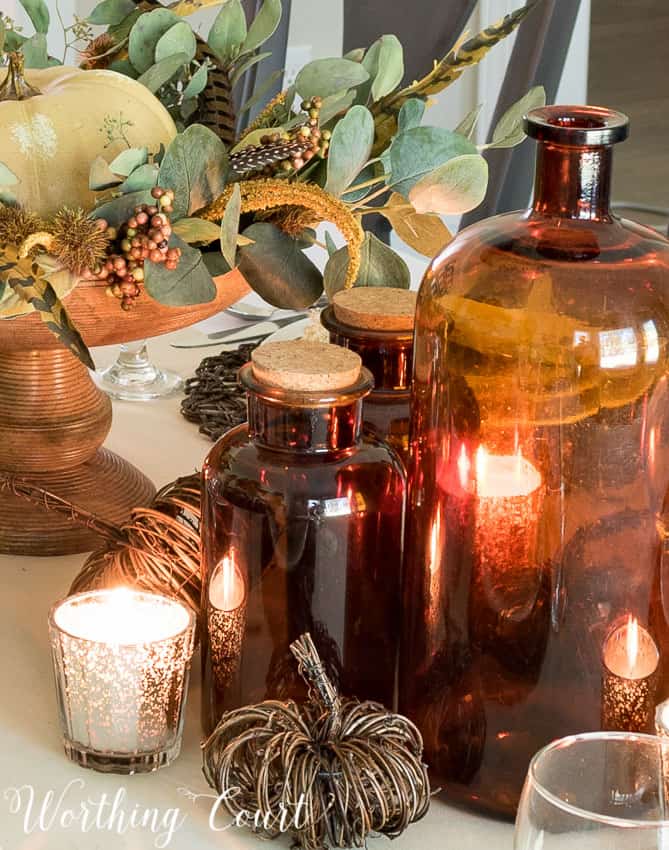 CLEAN OUT YOUR FREEZER
Cleaning out your freezer now will make room for any dishes that you can prepare ahead and freeze. Bonus – you'll already have room in your freezer for after Thanksgiving leftovers!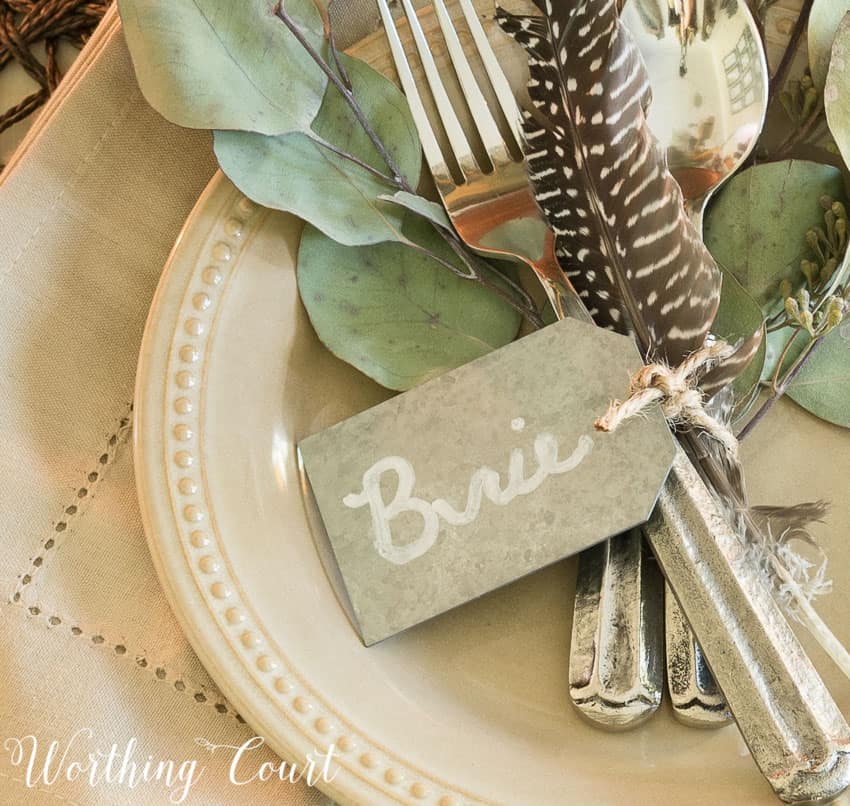 PLAN YOUR TABLE SETTING
How many place settings do you need at the table? Do you need to bring in extra seating (you can find some great options HERE)? Do you need to bring in an extra table? Do you have enough dinnerware, silverware and serveware? Do you have enough linens or items that need cleaning or replacing?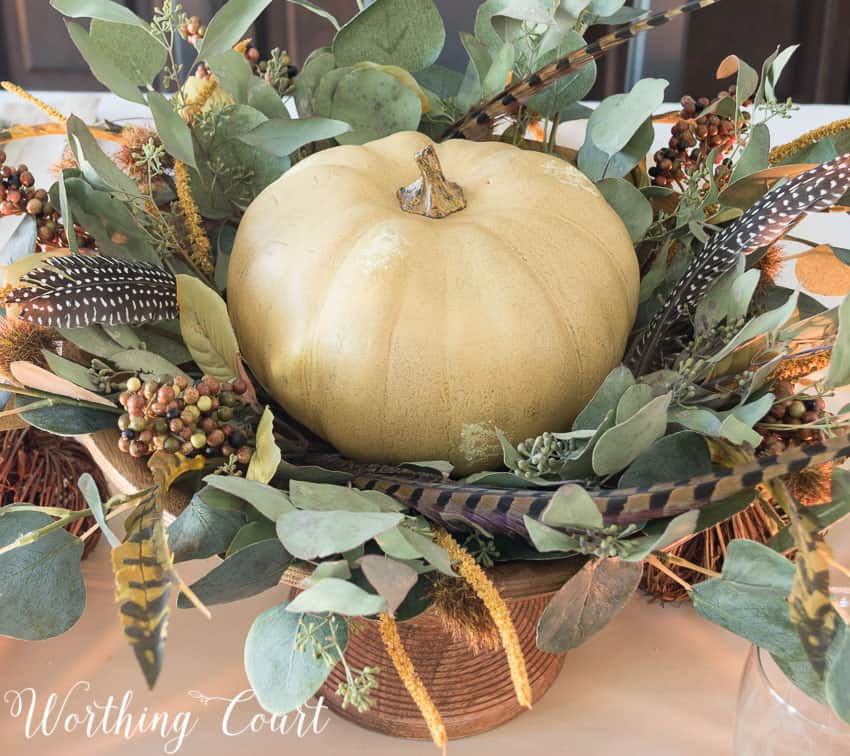 PREPARE A COOKING SCHEDULE AND CHECK YOUR SERVEWARE
The key to keeping stress at a minimum is to be organized! Review your recipes now and create a day-by-day cooking schedule for the days leading up to Thanksgiving, as well as for Thanksgiving day itself. Once I've determined what I'll be preparing, I pull out whatever serving pieces I'll need and label them with a sticky note as to what goes into each dish or bowl.
TEST ANY NEW RECIPES NOW
Making something new? Try it out now on your family or friends first. I've been embarrassed more than once on Thanksgiving because I didn't actually try a recipe before I served it to a big crowd. Has that ever happened to you?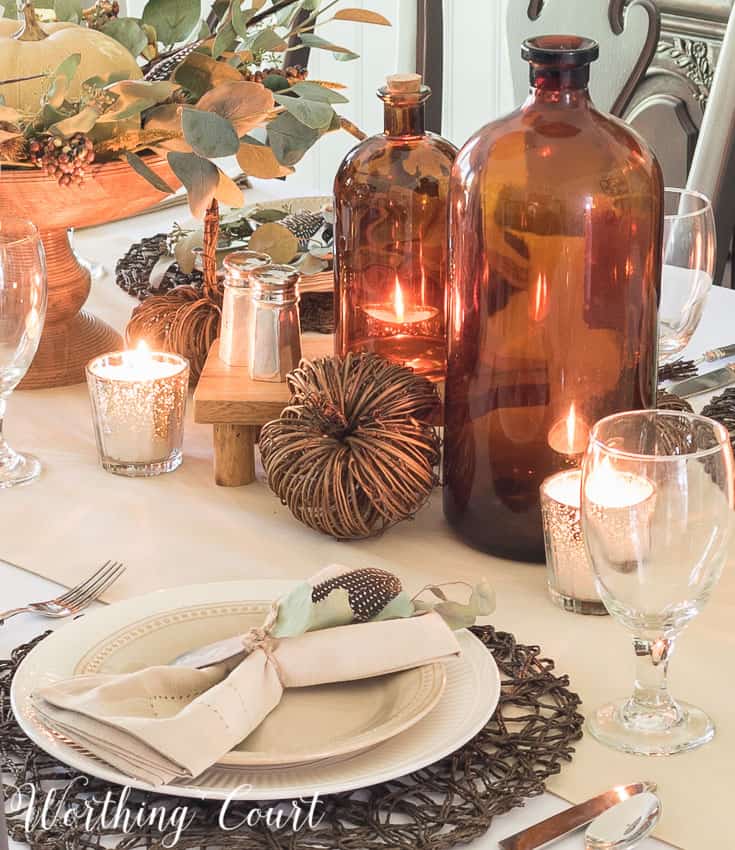 MAKE A SCHEDULE OF EVENTS FOR THE DAYS LEADING UP TO THANKSGIVING AND THE DAY ITSELF
You will be amazed at how much smoother things will go if you have a schedule of what needs to happen when on the days just prior to Thanksgiving and on the big day itself! And now is the time to think about it – not when you're already stressed. I make an overall schedule for each day of Thanksgiving week and a schedule down to the hour for what needs to happen on Thanksgiving day. I have found that the best way to create the schedule is to start at zero hour (the time that you want the meal on the table) and work backwards, figuring out what time you need to prepare and cook each item to have it ready on time.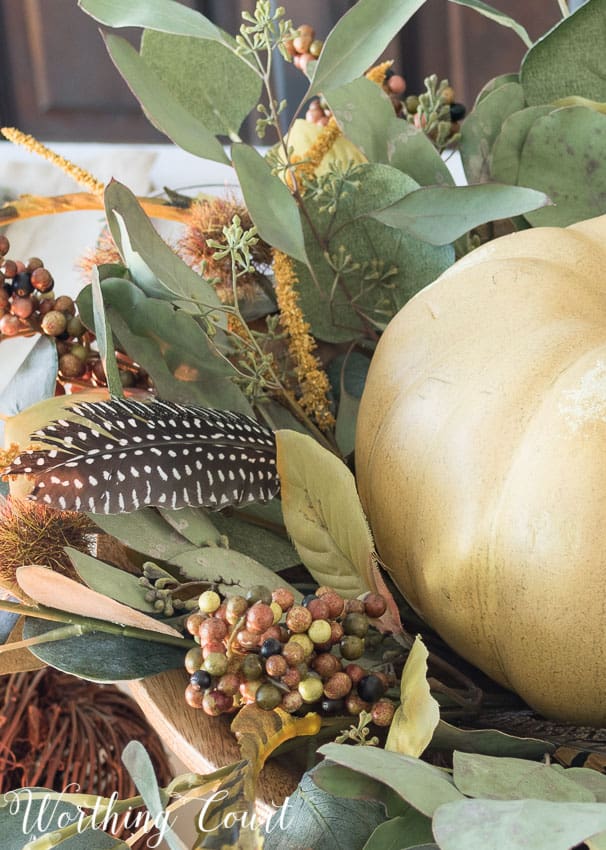 GET YOUR HOME READY AND PREPARE FOR OVERNIGHT GUESTS
You'll be sooo glad if you take the time during these weeks prior to Thanksgiving to give your home a thorough cleaning, especially if you'll be hosting overnight guests. If you devote the time and energy to cleaning now, you'll be in a better position to give your home a quick once-over right before the big day.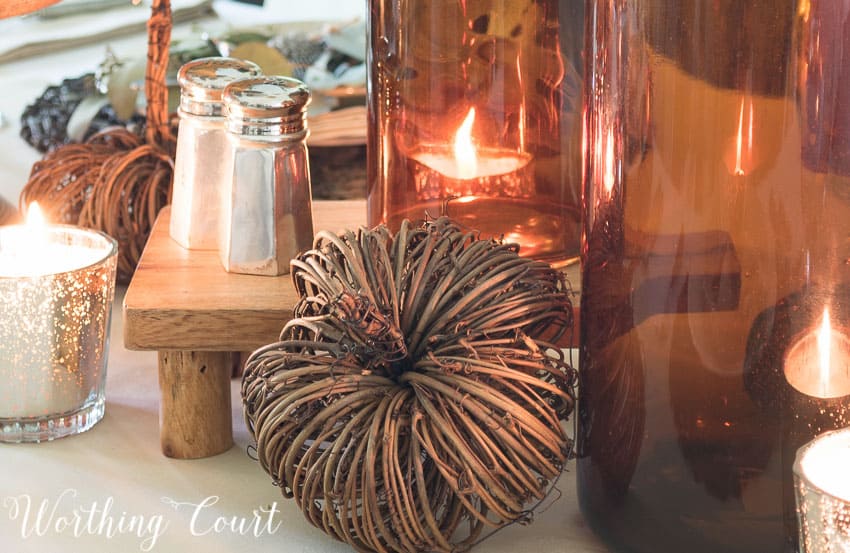 The Thanksgiving countdown is on! Do you have any other tips for getting ready for Thanksgiving or the holiday season in general?