My Top 6 Tips To Lighten And Brighten Your Home For Summer
The official start to summer is right around the corner. (Yay for that, because it's my favorite time of year!) When the hot temps and high humidity arrive though, I do my best to fill my home with anything I can think of to at least give me the feeling of having a lighter and brighter home for summer.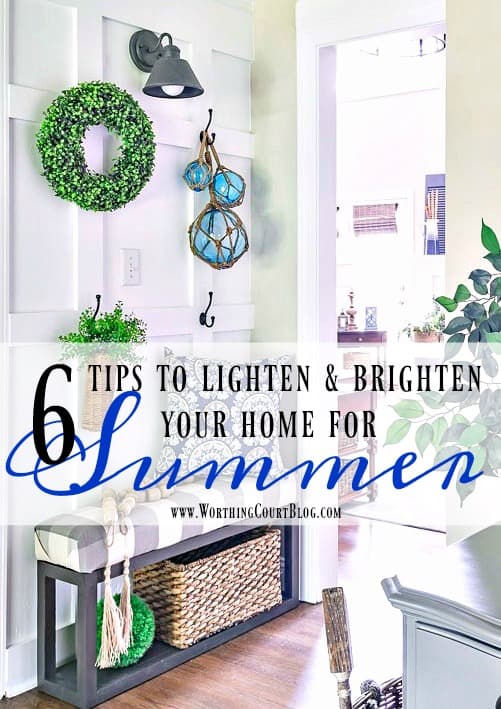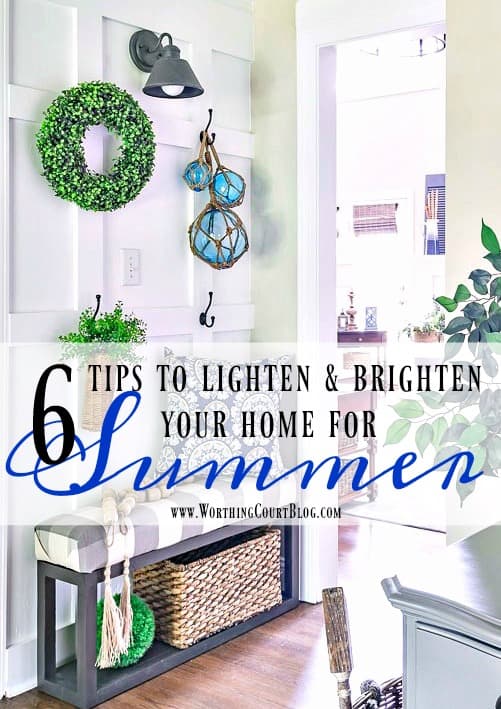 Having a lighter feel to the decor in my home sort of fools me into thinking that it's a bit cooler outside than it really is. And the brightening part? Well….that just makes me happy! 😀 Let me share my top 6 tips for lightening and brightening your own space for summer.
LET YOUR ROOMS RELAX AND BE LIVED IN
Summer is all about having a laid-back and carefree state of mind. Ever notice how quickly your body can heat up when you allow yourself to get all worked up over something? Now is not the time to have a "don't touch me" vibe going on in your home! Everything doesn't have to be positioned "just so". Allow your home to be perfectly imperfect and let your rooms breathe!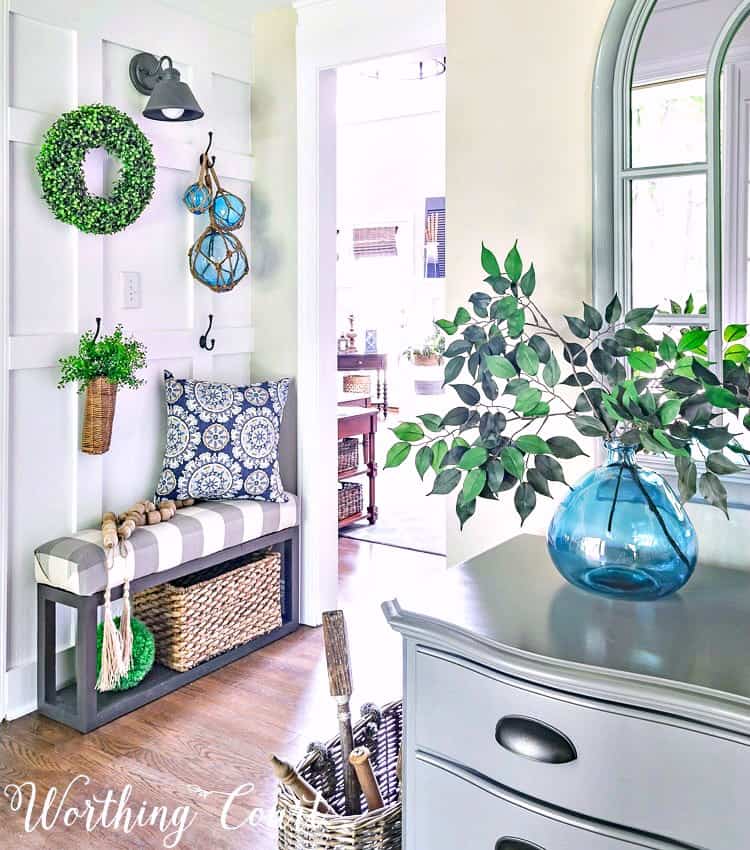 PUT AWAY THE HEAVY, THICK THROWS AND NUBBY PILLOWS
I still have throws out for the summer and actually use them! The house can get a bit chilly with the air conditioning running, so it's nice to be able to cover up my legs sometimes. I swapped out all of my thick, fluffy throws for lighter weight ones, in summery patterns, made with cotton or other lightweight fibers. I put away all those nubby, winter'ish pillows too and pulled out the ones that have more color and just seem to say "summer".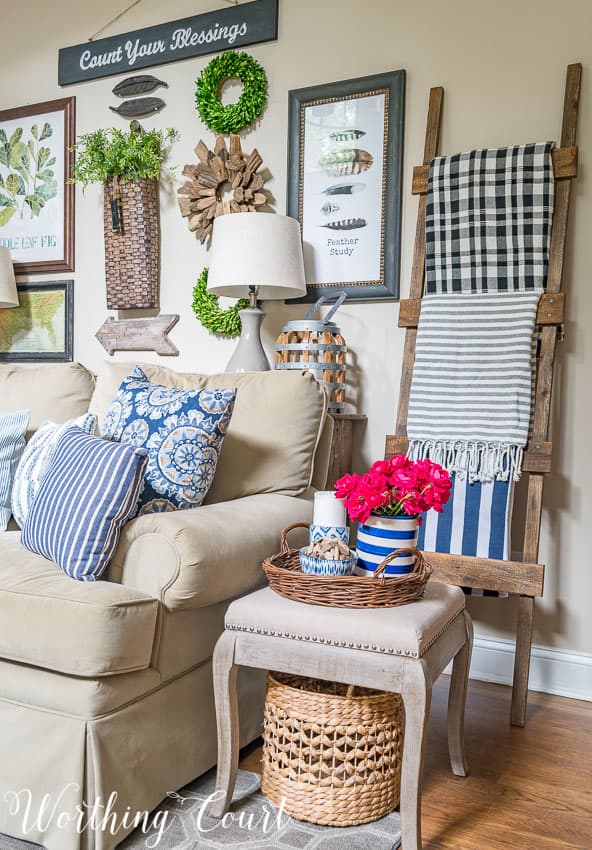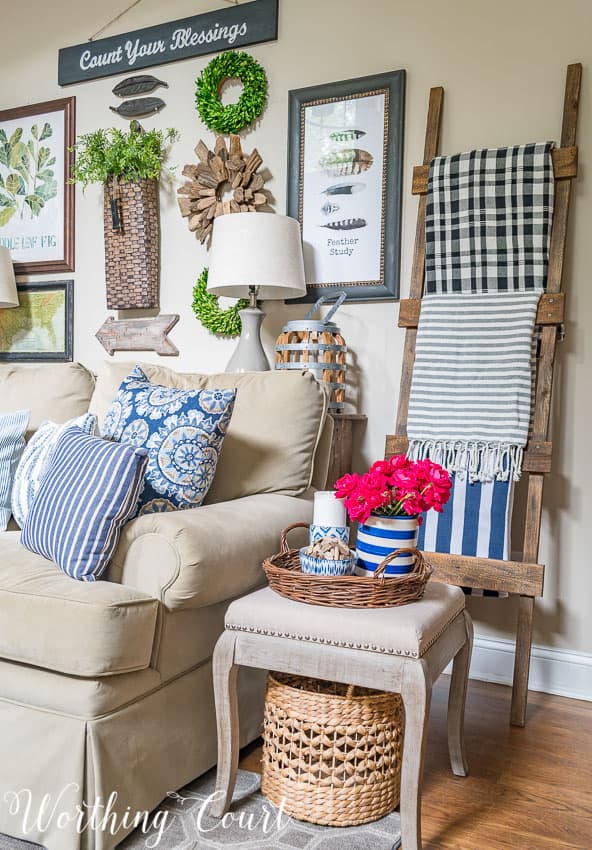 SPRINKLE IN A TOUCH OR TWO OF DRIFTWOOD
What does driftwood remind you of? Being at the beach – right? And when is the best time to be at the beach – well…during the summer of course! I have a little driftwood sprinkled throughout my home year-round just because I love the look and it reminds me of the beach, no matter the season. But, I always strive to reinforce the look for the summer months. And don't worry if you don't have any authentic driftwood of your own. I came up with a super-easy way to make anything look like driftwood and have used it over and over again. I've used my technique on shiny gold plate chargers, picture frames, candlesticks – just to name a few. Click HERE to check that out!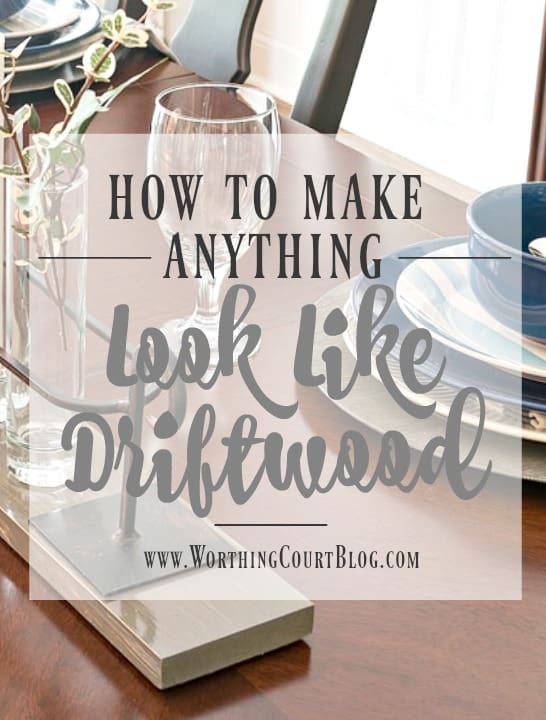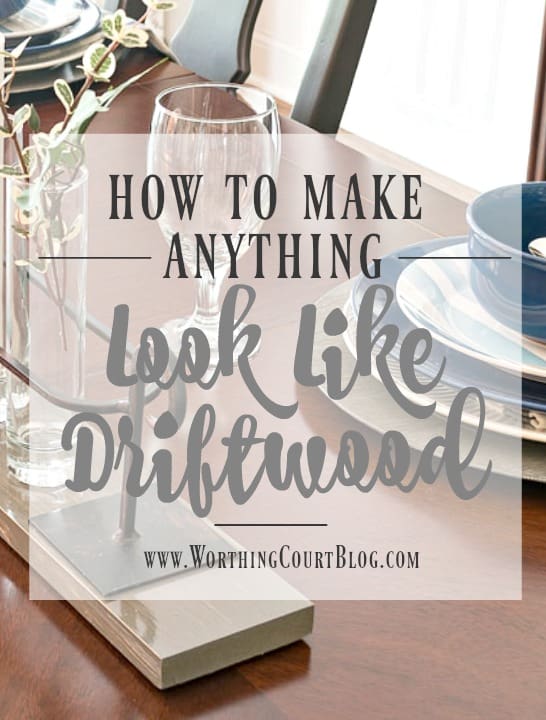 BRING IN SOME OF THE COLORS OF SUMMER
I keep the majority of my home on the neutral side. Trust me, I'm a color-loving girl, but using neutrals as the "base" allows me to use any other color that my heart might desire. When decorating for summer, my favorite colors to add are what I call "the colors of summer" – blue and green! I don't just stick with one shade of blue or green either – I love mixing all different shades of the two colors together in the same room. So much more interesting!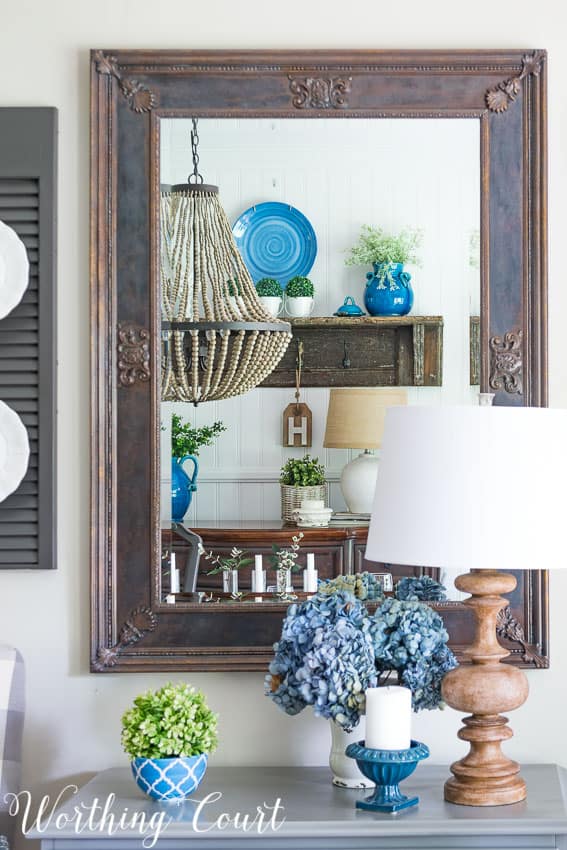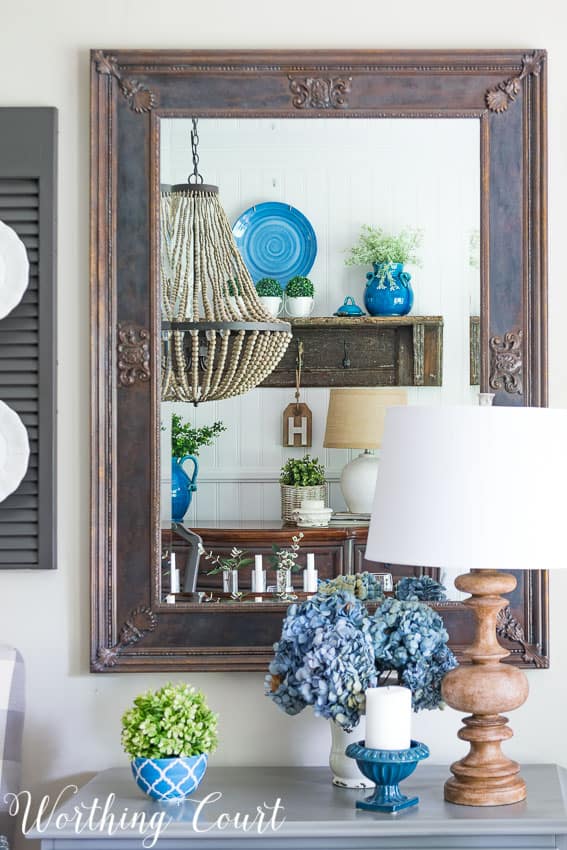 ADD ORGANIC ELEMENTS TO YOUR ROOMS
Just like greenery or flowers, organic elements make a room come alive! Those elements can be real, fake or some combination of the two – it really doesn't matter. My favorite organic elements to use are branches, greenery, wicker baskets and driftwood.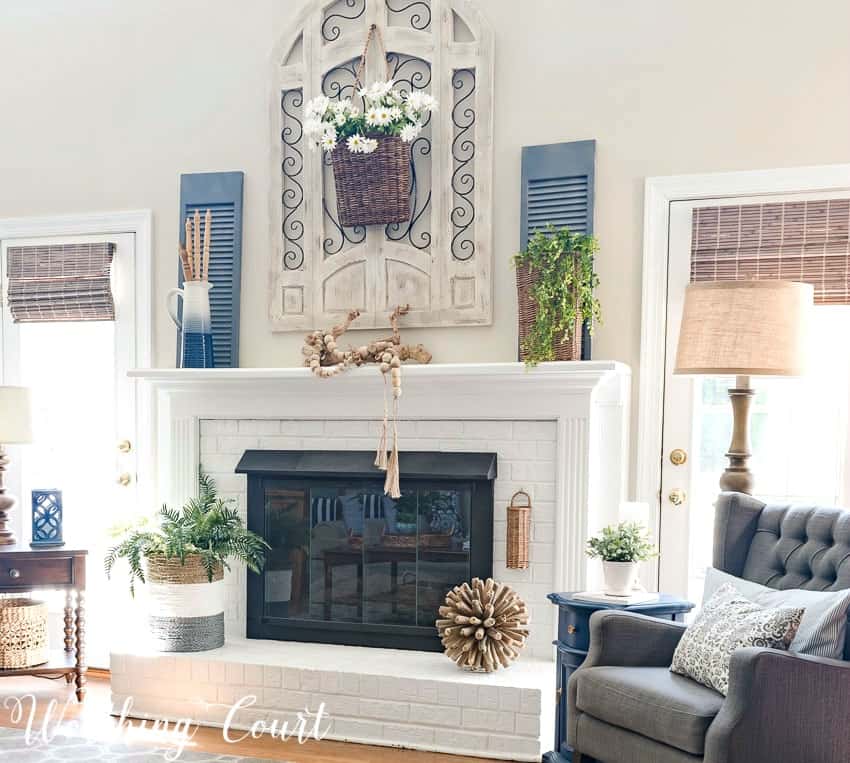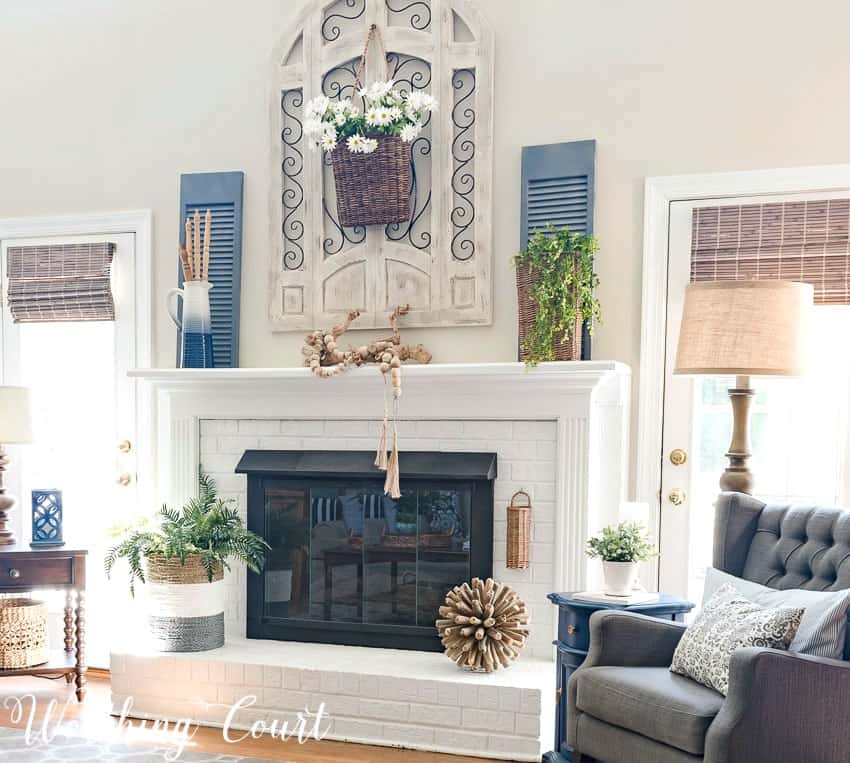 ENJOY A REFRESHING DRINK
This one is a bonus for you! Mix up some of my 5 minute, low calorie pomegranate lemonade for a refreshing summer drink. Served over crushed ice, it will cool you right off! In fact, I'm enjoying a glass of it right now as I type this post. Click HERE for the recipe!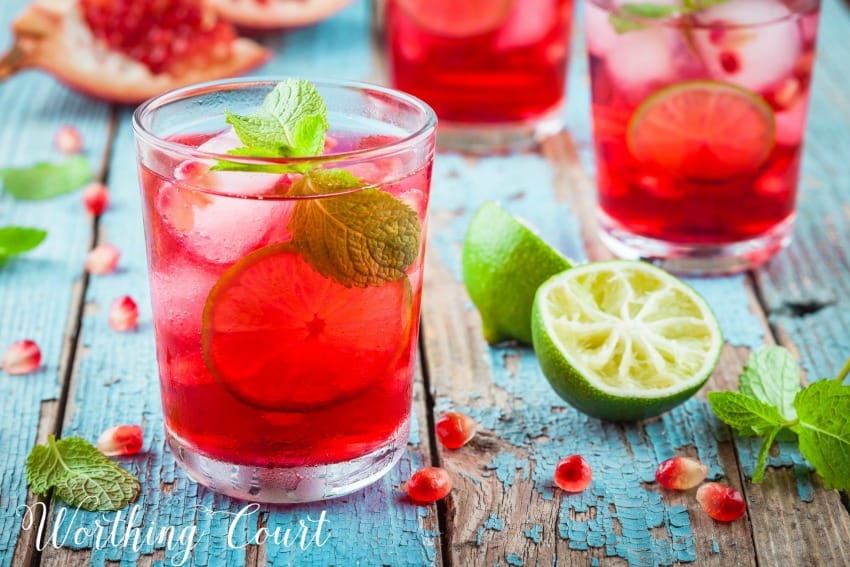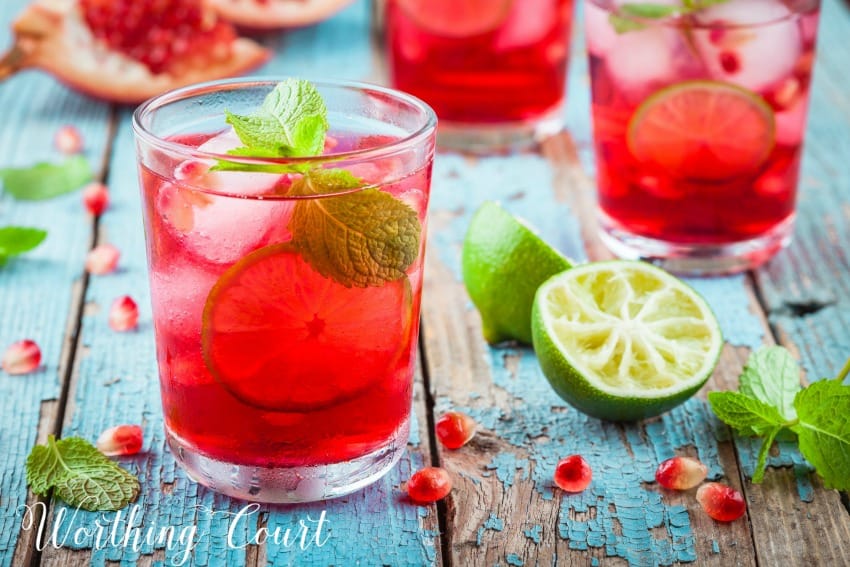 In case you missed it, you can take a full tour of my summer home by clicking HERE!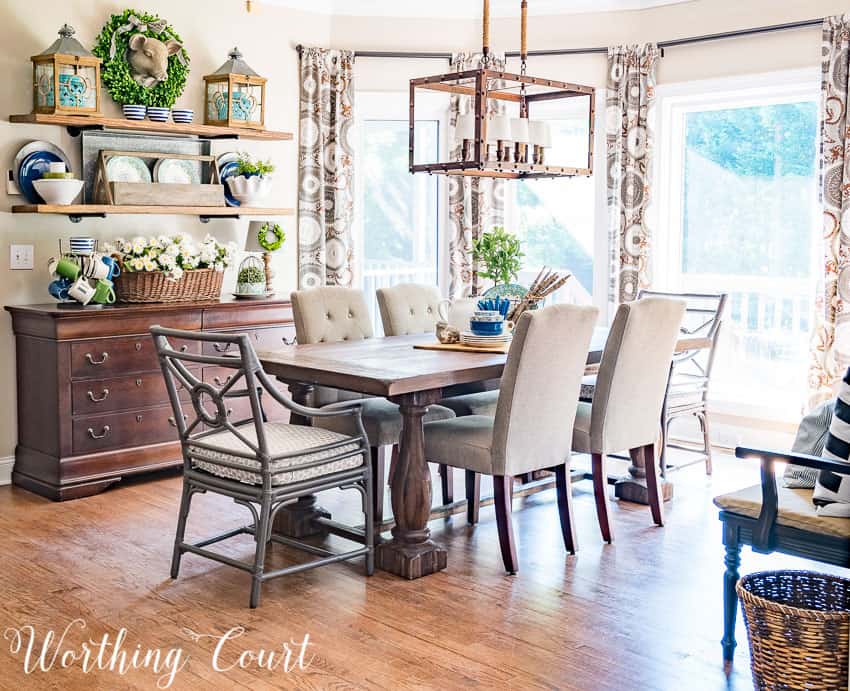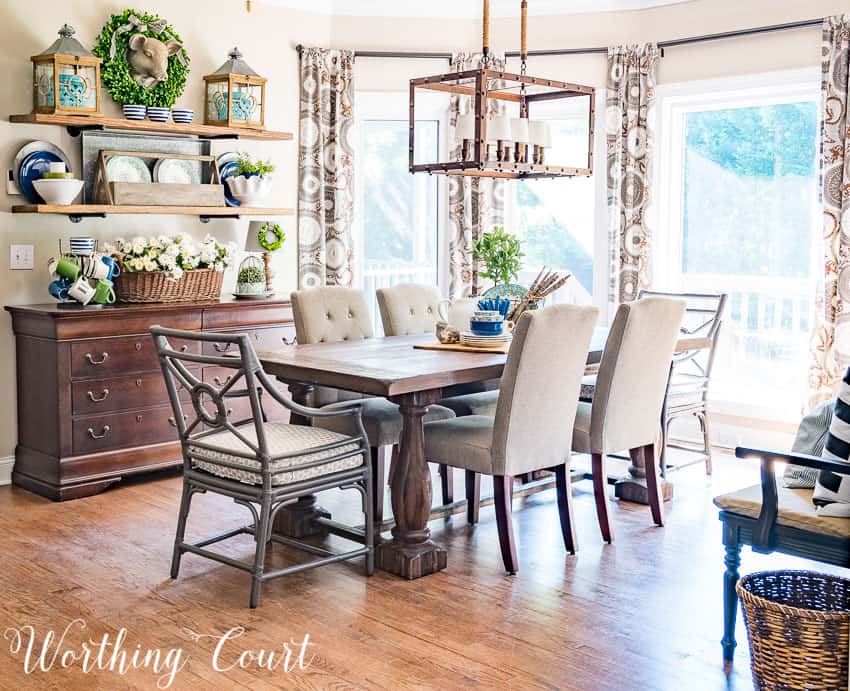 These are my top 6 tips – what lightening and brightening secrets do you use in your home?
Sharing at THESE great parties.