I have created a fall home maintenance checklist that details the tasks you need to do in your home for fall!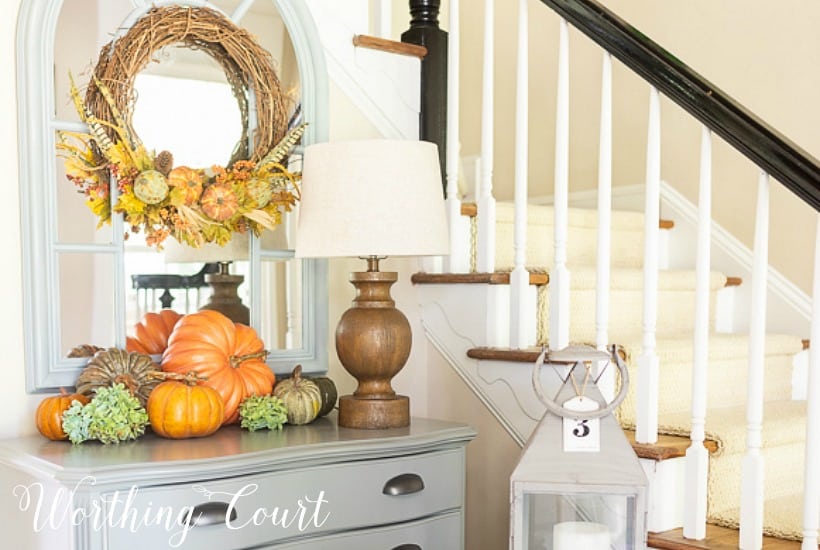 I was compensated for this post by FiltersFast.  All opinions are 100% my own.
Fall is here and old man winter will arrive before you know it!  Now is the time to take advantage of the mild fall temperatures to perform a few maintenance tasks around your home.  I have a running calendar of items that I need to take care of every season!
CHECK YOUR SUPPLY OF REFRIGERATOR WATER FILTERS
I can pretty much count on the 'change water filter indicator' on my refrigerator lighting up every 8 – 12 weeks.  There's nothing more annoying than not having new water filters on hand when I need them!  Not to mention, that it's embarrassing for that to happen when I have a house full of company (Thanksgiving and Christmas anyone?).
My solution to that little dilemma has been to join the Home Filter Club from FiltersFast.  All I need to do is to set up how often I want my filters delivered and they automatically ship them to me so that I never run out – or get embarrassed.  😀  Check out all the advantages of becoming a member below.
If you'd rather not become a club member, you can simply order whole house water filters, air filters, faucet filters, shower filters and more anytime you need them.   And I can speak from personal experience as to how wonderful the customer service is at FiltersFast, especially when trying to locate the exact filter that you need for your home!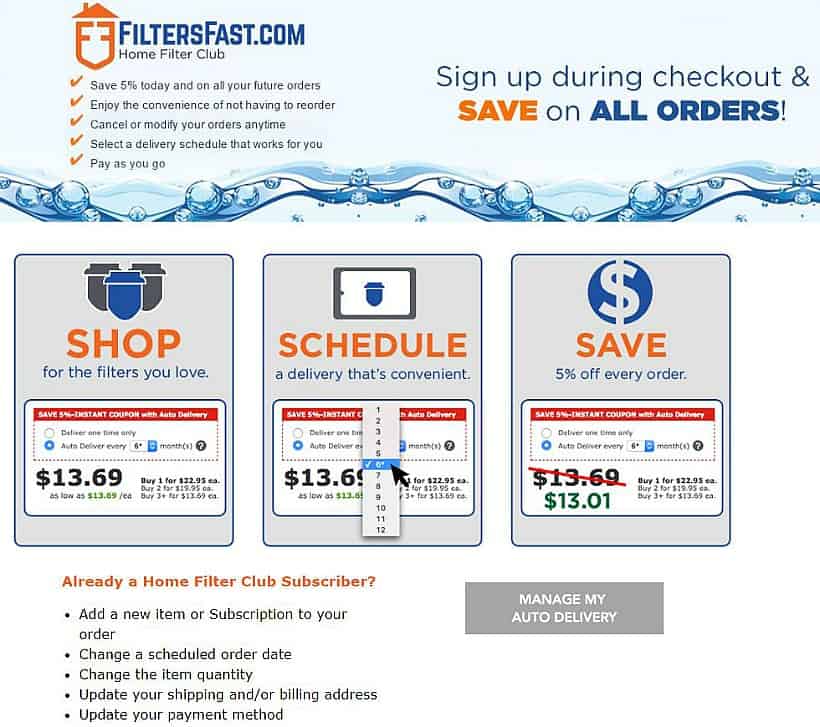 I couldn't resist snapping this picture of my sweet furbaby, Buddy the dog, lapping a bowl of clean, clear, cold water straight out of the refrigerator right after I changed the filter.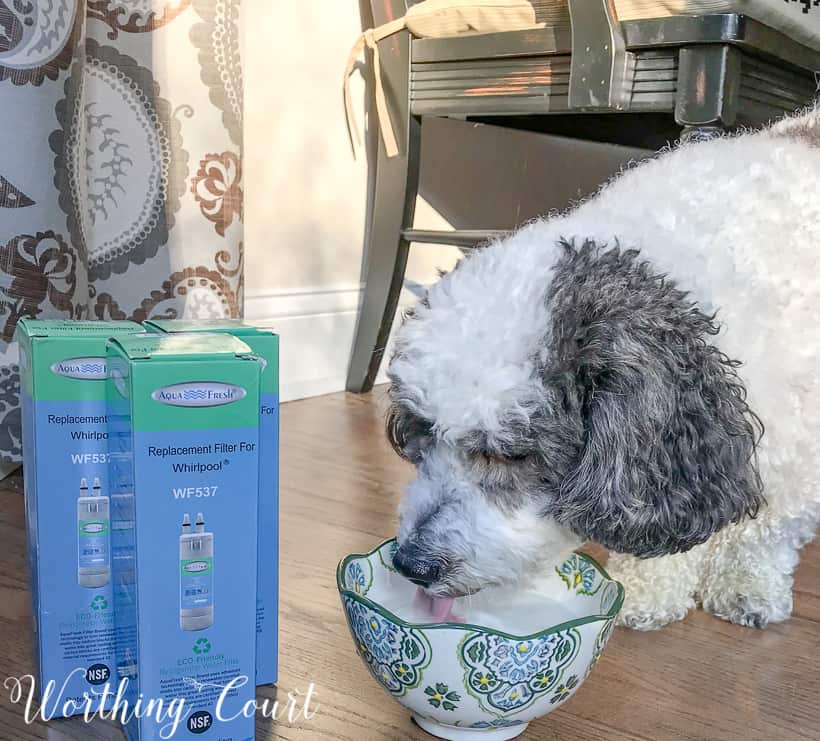 GIVE YOUR WINDOWS AND DOORS A CHECKUP
Now is the perfect time to inspect your home windows for any cracked or broken glass.  Check your doors for gaps that will allow cold air to seep into your home.   The addition (or replacement) of weather stripping or caulking is an easy fix to solve that problem.  Nobody wants to pay to have their heat literally flying out the window!  Plus you want to have a warm and cozy home free from draft!
AN EASY WAY TO ADD CURB APPEAL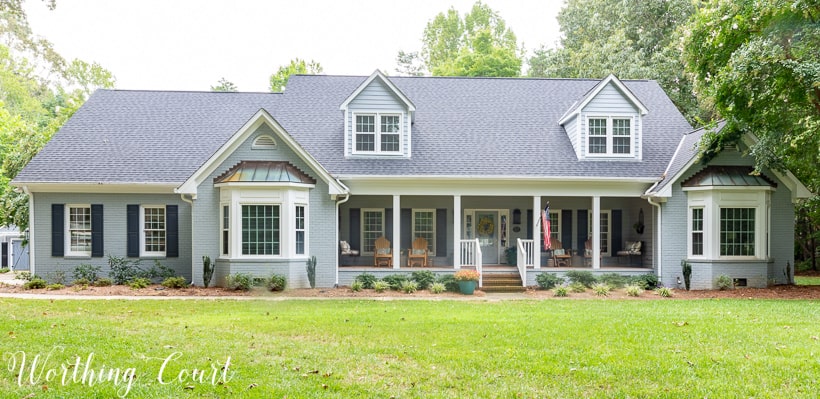 INSPECT YOUR FIREPLACE
I don't know about you, but I adore the coziness of a fire in the fireplace when it's cold outside!  But – this is one part of your home that you don't want to mess around with when it comes to regular maintenance.  Poor maintenance of a fireplace and chimney create a real fire hazard.
If you have a wood burning fireplace, grab a flashlight and look up at the flue to make sure the damper opens and closes properly. Open the damper and look up into the flue to make sure it's free of birds' nests, branches and leaves, or other organic obstructions. Check the firebox for cracked or missing bricks and mortar. Your fireplace flue and chimney should be cleaned of creosote buildup every other year.
Gas fireplaces need an annual inspection too.  Debris and cobwebs can accumulate in the flue and chimney area and ceramic or faux logs can eventually deteriorate.  It would be a good idea to call in a professional to check the gas lines and valves to make sure they are in proper working order.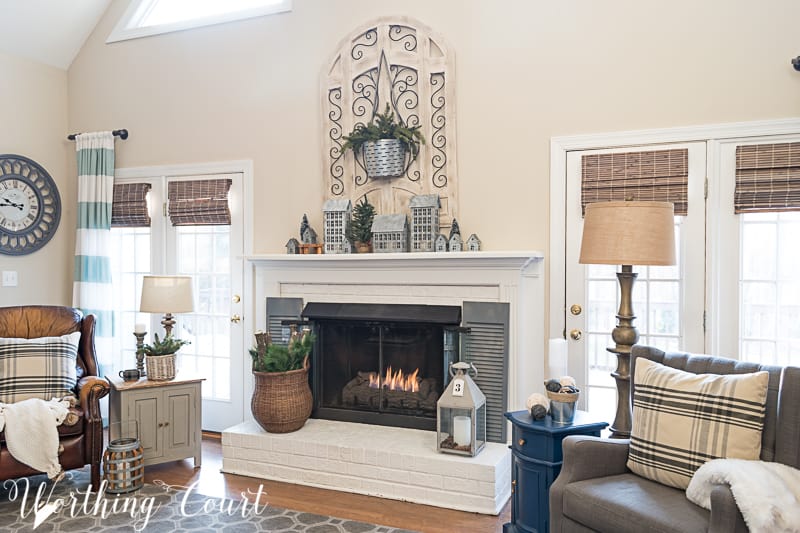 CLEAN YOUR GUTTERS
This time of year, more than any other, those gutters will be filling up with fallen leaves, pine needles and anything else that becomes airborne.  Clogged gutters can cause ice dams, so take a proactive approach by cleaning out anything that may have accumulated after the leaves have fallen so that you don't wind up with clogs that could potentially lead to a leak in your roof.  While you're at in, repair any broken or loose gutter hangers and downspout brackets so that your gutters won't sage and allow water to spill over.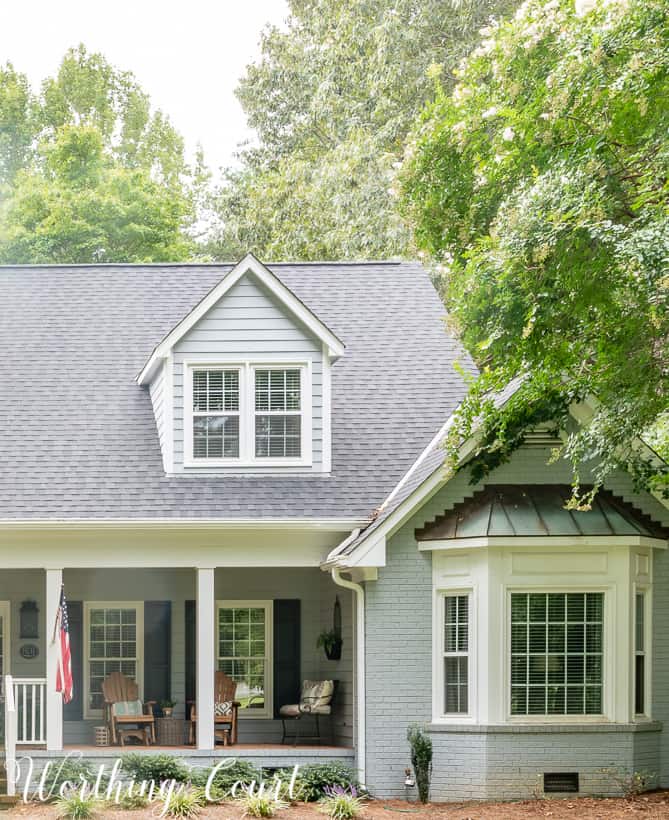 PROTECT YOUR OUTDOOR INVESTMENT
Clean your porch and/or deck and look for any needed repairs.  Cover or store outdoor grills and furniture to protect them from the winter elements.  Check stair rails to make sure they haven't become loose so that they can support everyone trying to navigate the steps safely when there's ice around.  Make sure that the dirt is removed from outdoor containers, as leaving dirt in them may cause them to freeze and crack if left outside.
SCREEN PORCH REFRESH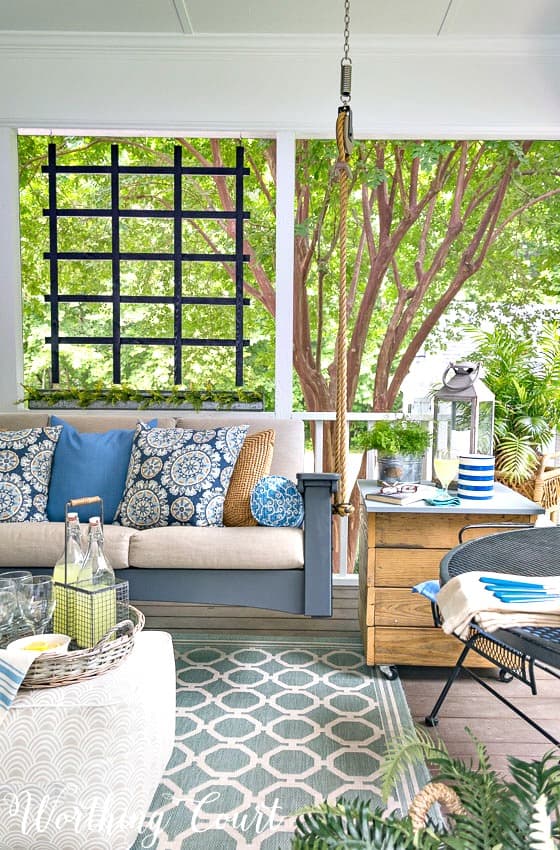 And while you're spending time outside, don't forget about our feathered bird friends!  Inspect and fill bird feeders, but keep in mind that once you start feeding the birds you should continue on a regular basis throughout the winter months.
HOW TO MIX RUSTIC AND GLAM AT CHRISTMAS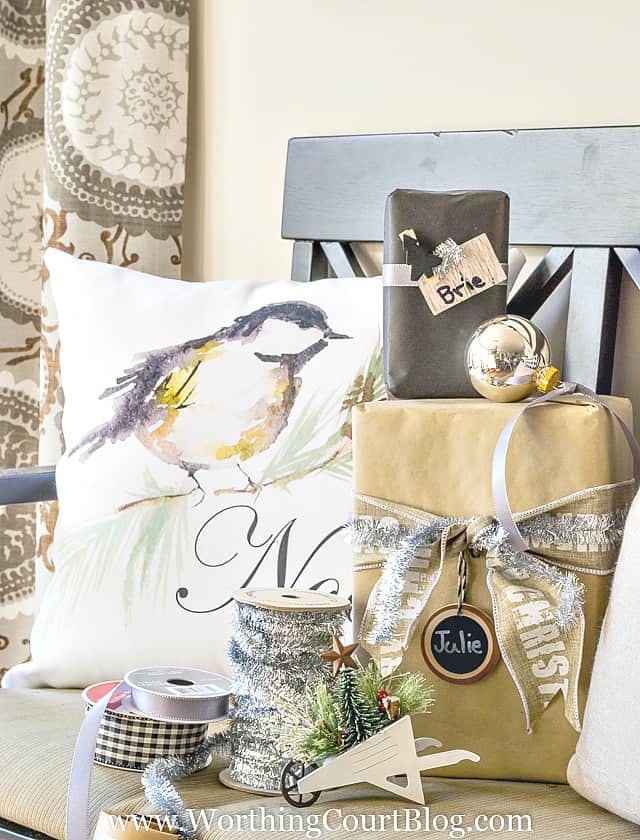 There are many other items on my fall home maintenance checklist, but these are some of the major ones that I try my best to do every fall.  I'm a firm believer that keeping your home in tip-top shape is just as important as the time, energy and money that you put into decorating it!  Don't you agree?