A Vibrant Teenage Girl's Bedroom
Disclosure: I was provided with a rug and rug pad from Rug Expedition in exchange for this product review.  All opinions expressed are my own.  This post contains affiliate links, at no additional cost to you.  See my full disclosure HERE.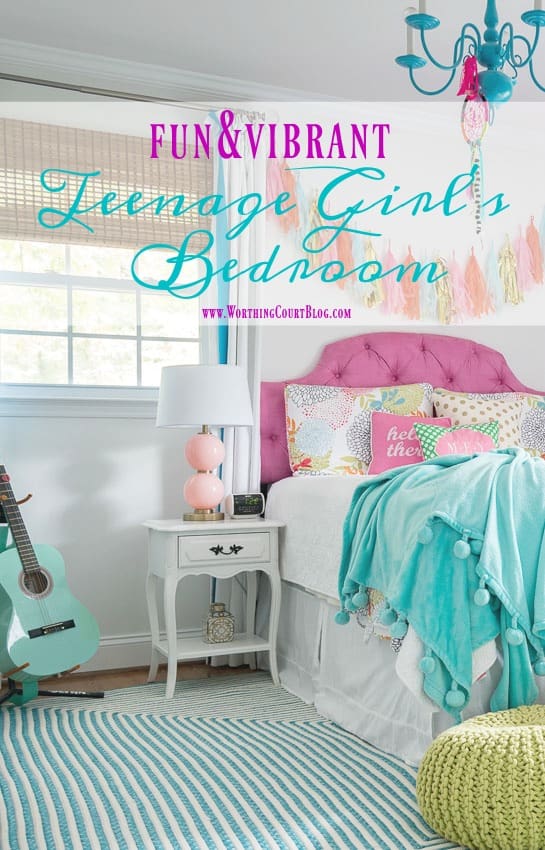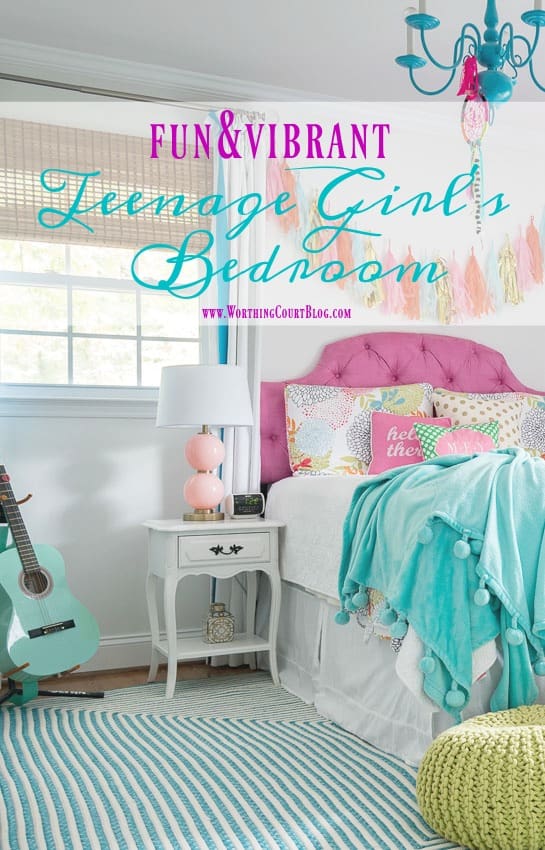 Pin
If you love color, especially in a young person's room, you're going to love this!  My granddaughter, Miss M, is thirteen and has a bedroom that totally reflects her personality.  Her bedroom is fun and vibrant – just like her!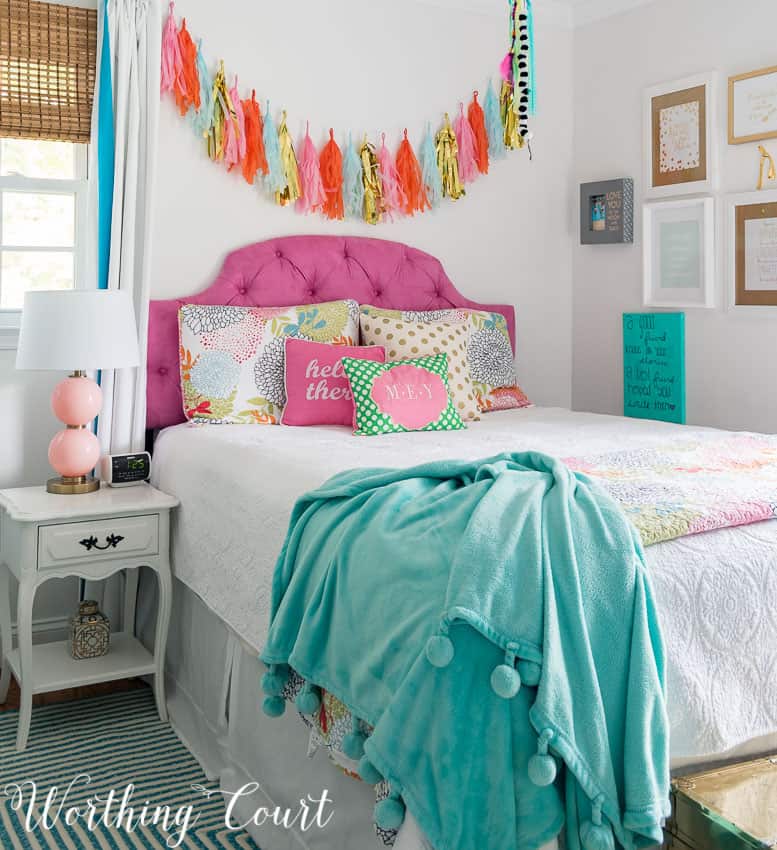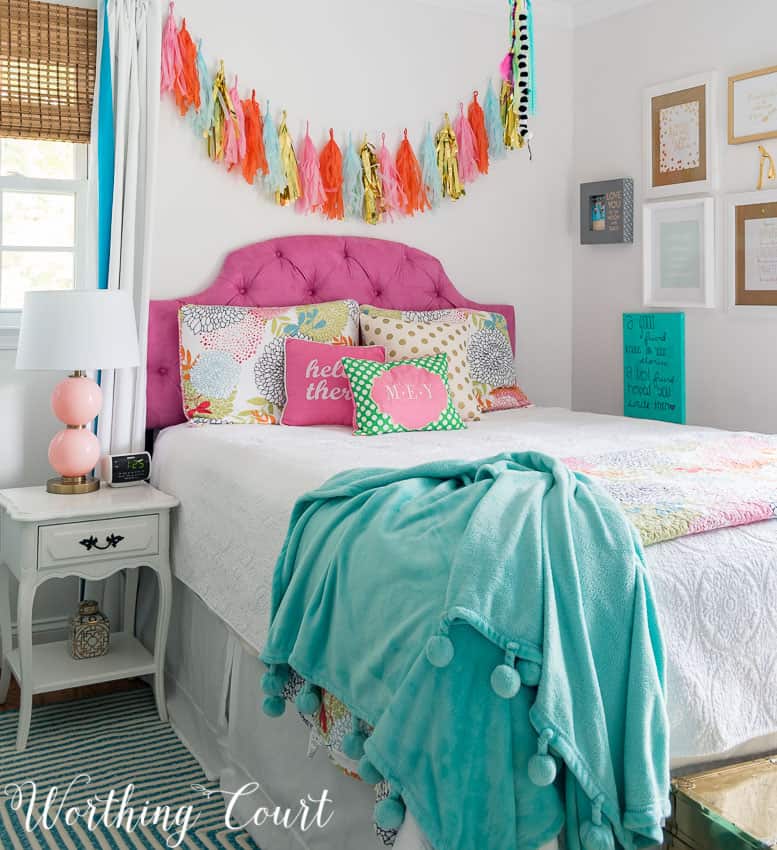 Pin
Miss M's room isn't a very large room at all, but it's packed full of everything you might expect to see in a teenage girl's bedroom.  Miss M loves bright colors and little bit of sparkle!  There's gold foil paper in the tissue paper garland above the headboard, gold metallic dots on the throw pillow and gold foil writing on some of the art in her gallery wall.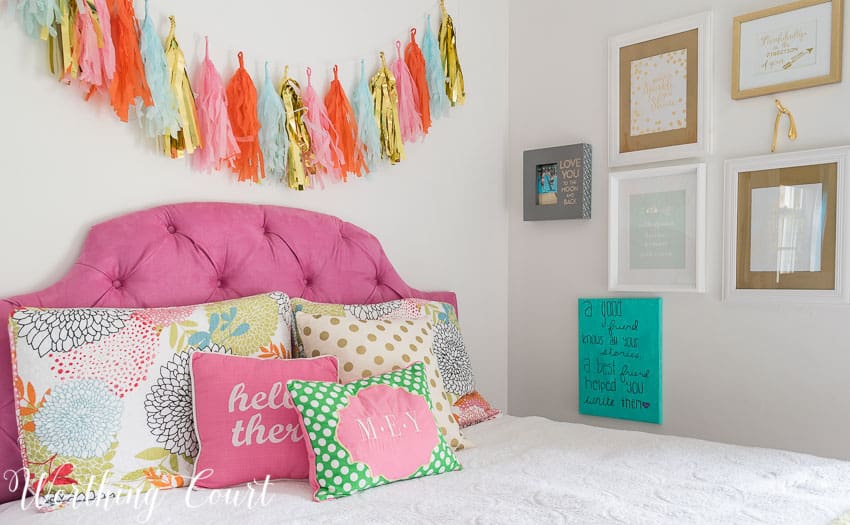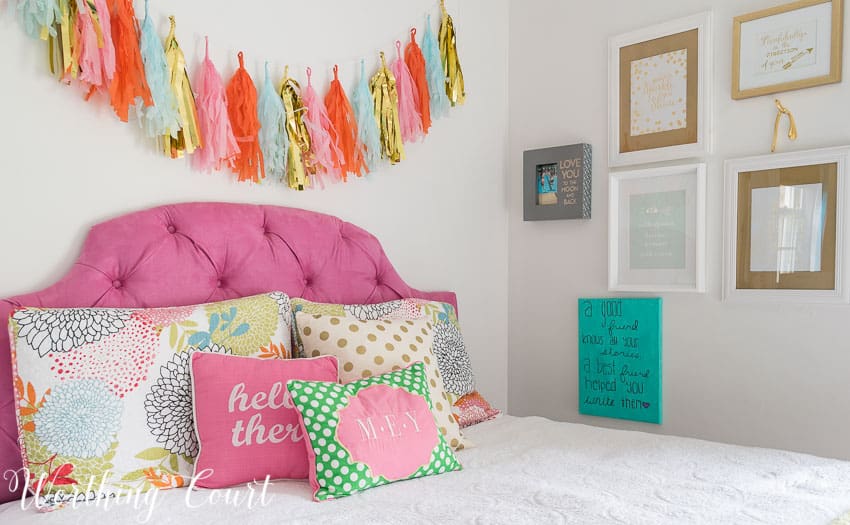 Pin
The heart of a thirteen year old girl is priceless to me.  I remember being that age when friends were everything – Miss M is no different!  She's slowly been adding to the gallery wall beside her bed, with the most recent additions being handcrafted birthday presents from some of her friends.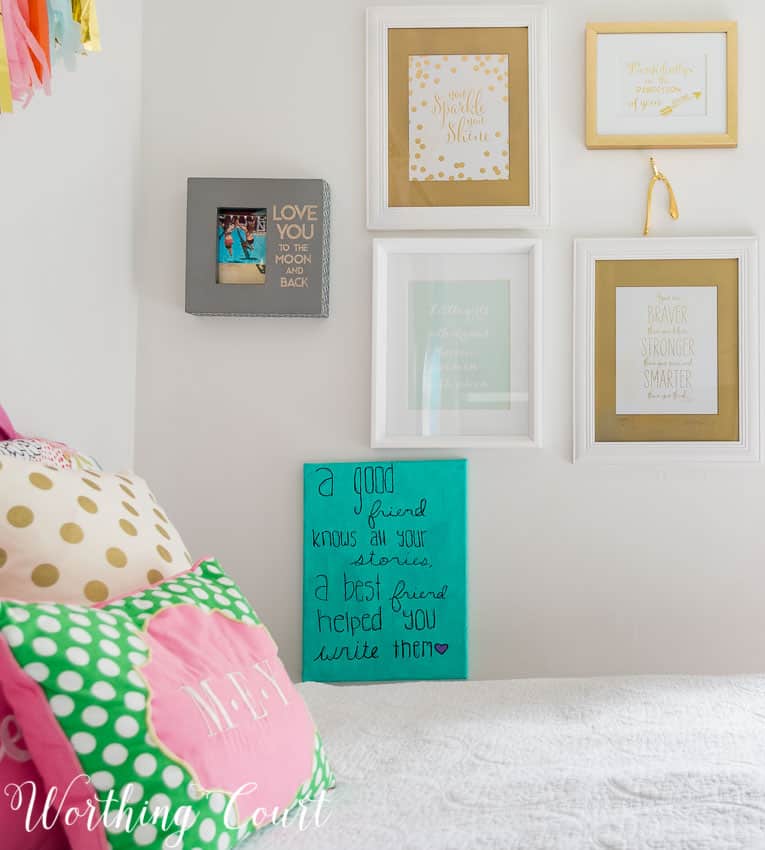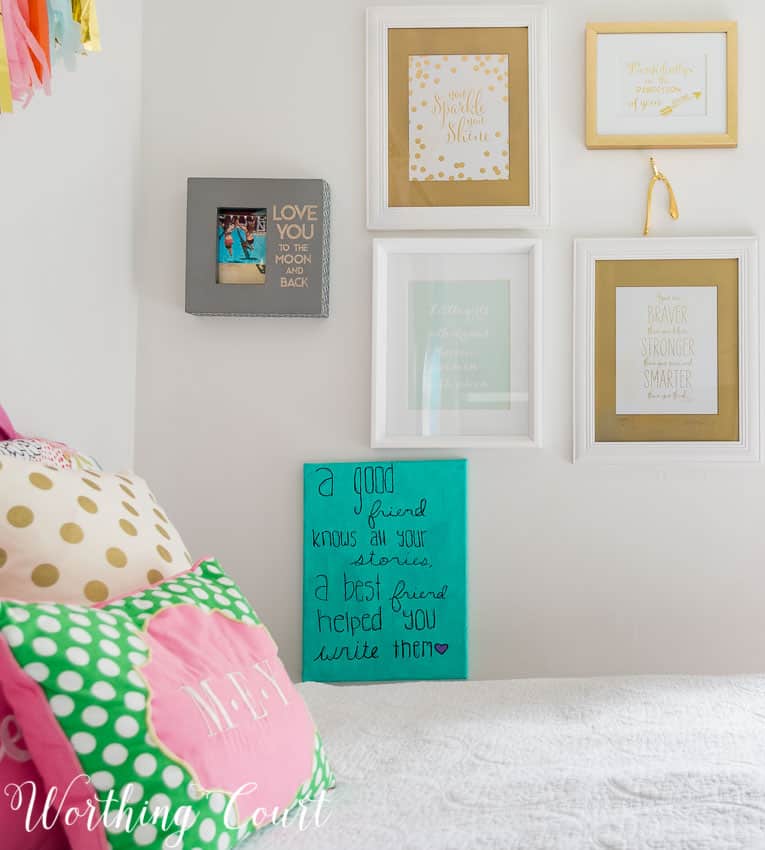 Pin
The real star of the room though, is this fabulous indoor-outdoor rug!  I've never seen one quite like it.  The rug is from Rug Expedition and is the hand-braided Loloi rug in Aqua.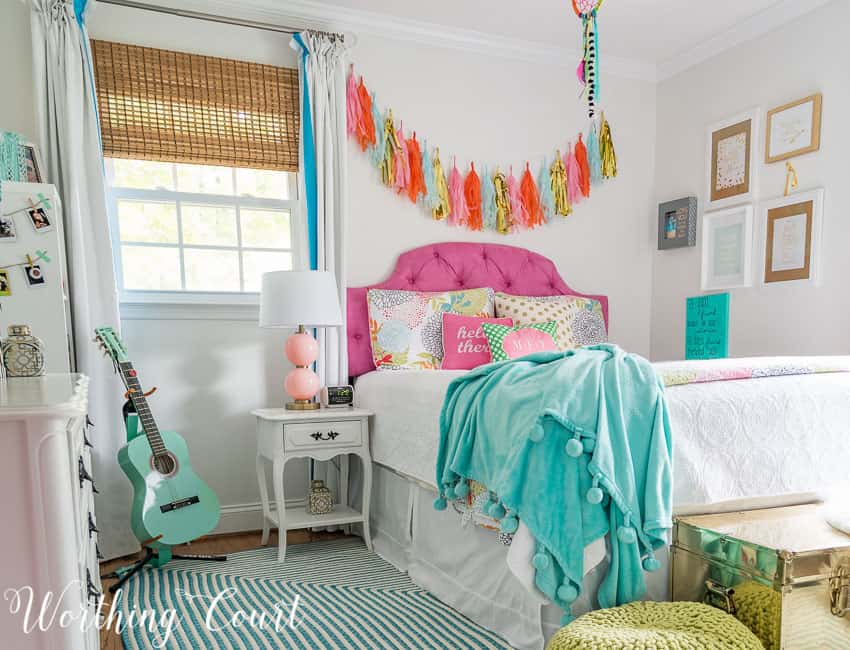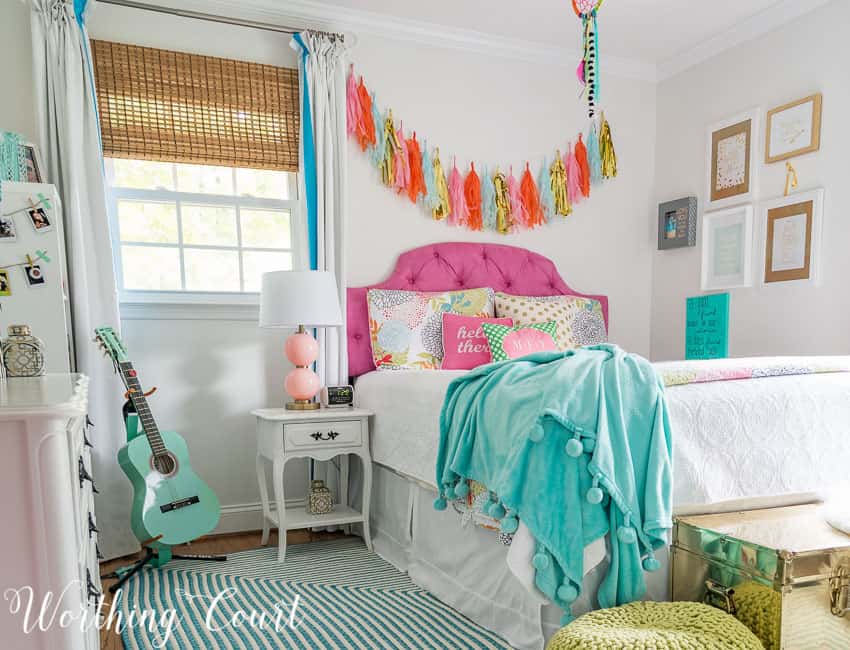 Pin
It's thick, soft and cushy underfoot – not anything at all the indoor-outdoor rugs that I'm accustomed to, which are usually hard and rough on the feet and knees.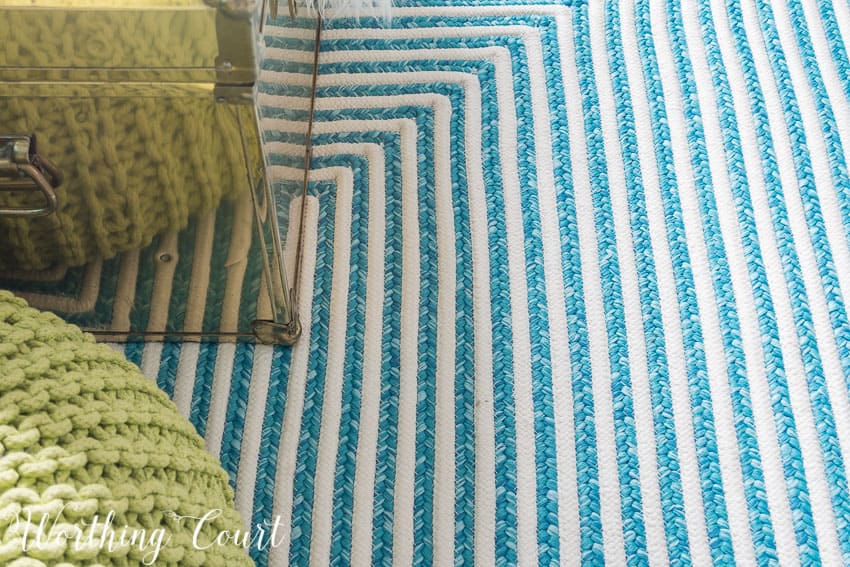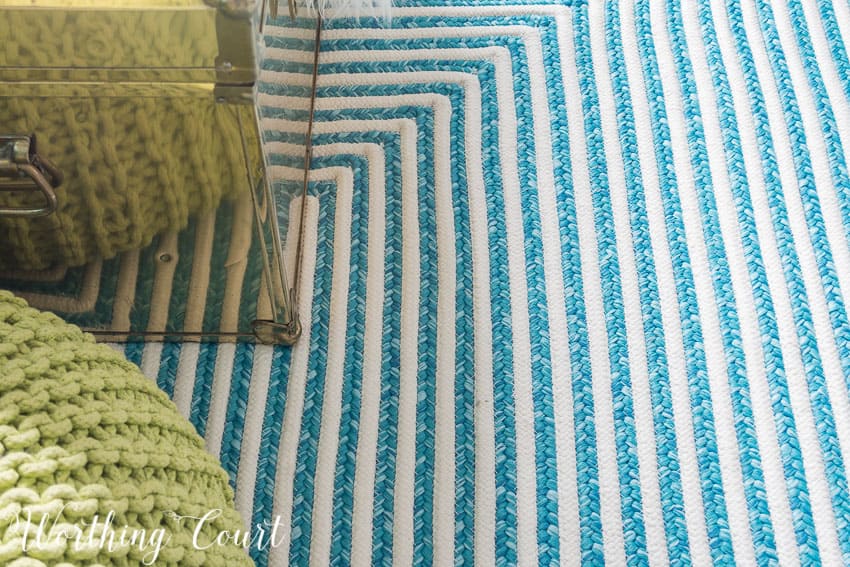 Pin
Miss M's mom (my daughter) has been on the lookout for an area rug for a long time.  She was after an 8′ x 10′ rug that was A) easy to clean and care for, B) durable, C) affordable and D) reflective of the room.  When she asked for my opinion on what type of rug she should get, I immediately said an indoor/outdoor one.  She was concerned about the comfort factor of an indoor-outdoor rug, but I encouraged her to give this one a try and it did not disappoint!  I very impressed with the quality – it is well woven, the corners are sharp and the pattern meets up perfectly.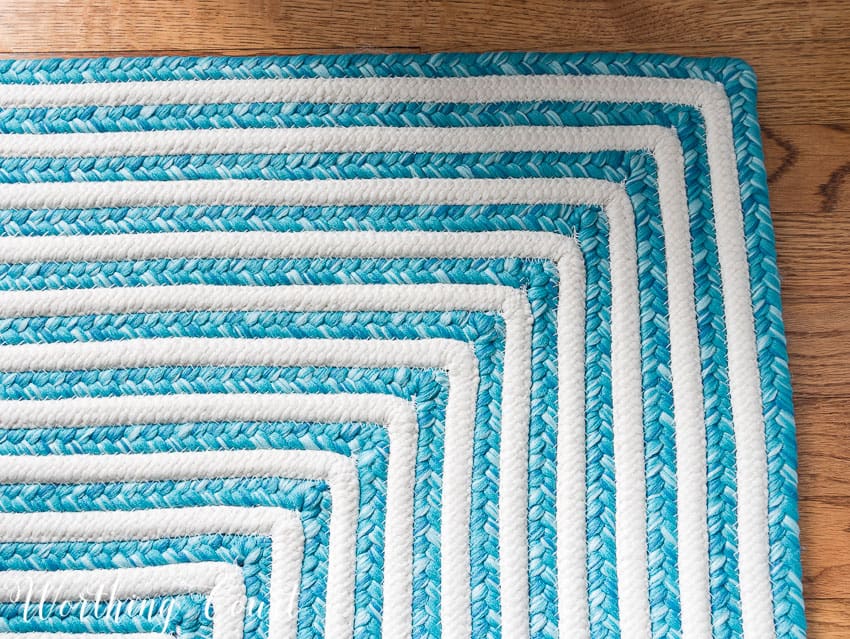 Pin