Here's a decorating secret for you.  Do you know how to update and refresh the look of a space in mere seconds?  Simply change out a pillow or two and you'll instantly have a fresh, new feel to any spot in your home! That's it – you don't have to do anything else!  Easy peasy – right? So, with that in mind, I've rounded up a great collection of very affordable summer pillows and pillow covers to help you do just that.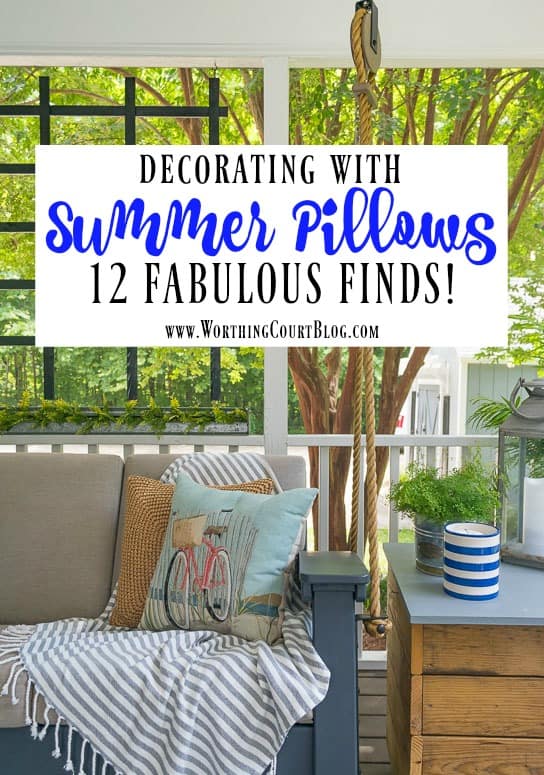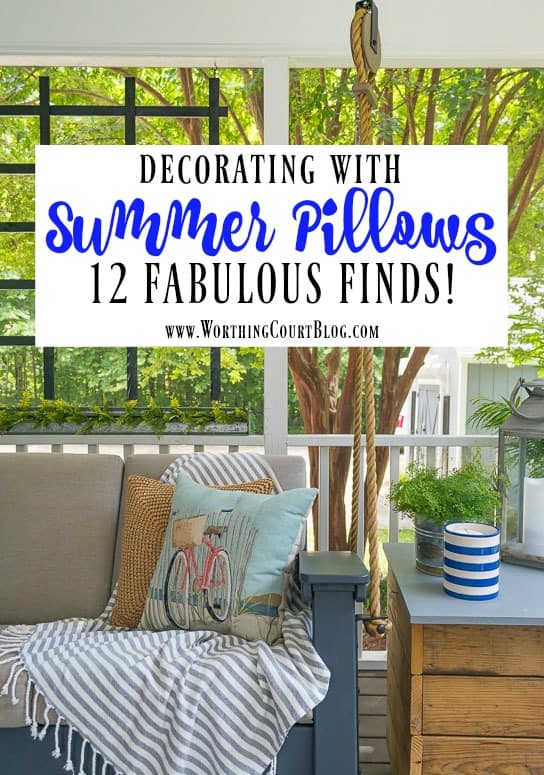 Before we get to the pillow list though, I just have to share this totally adorable summer pillow with you that I'm loving on my screen porch!  I know that I've been teasing you and promising photos of our refreshed screen porch and I may not be sharing the whole screen porch today, but at least I'm giving you a little sneaky peeky of the thing that prompted the whole porch refresh in the first place.  😀  Can you tell what it is? winkwink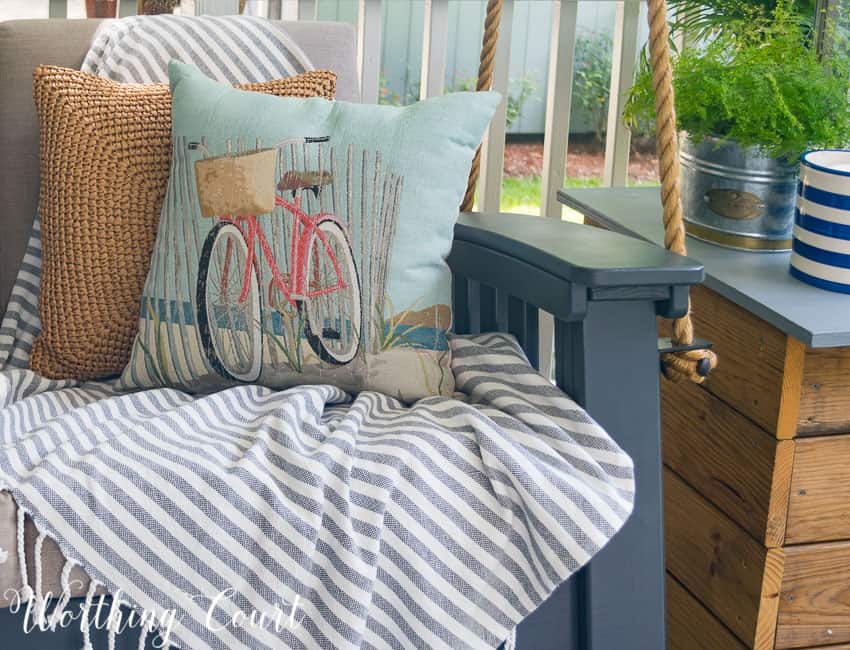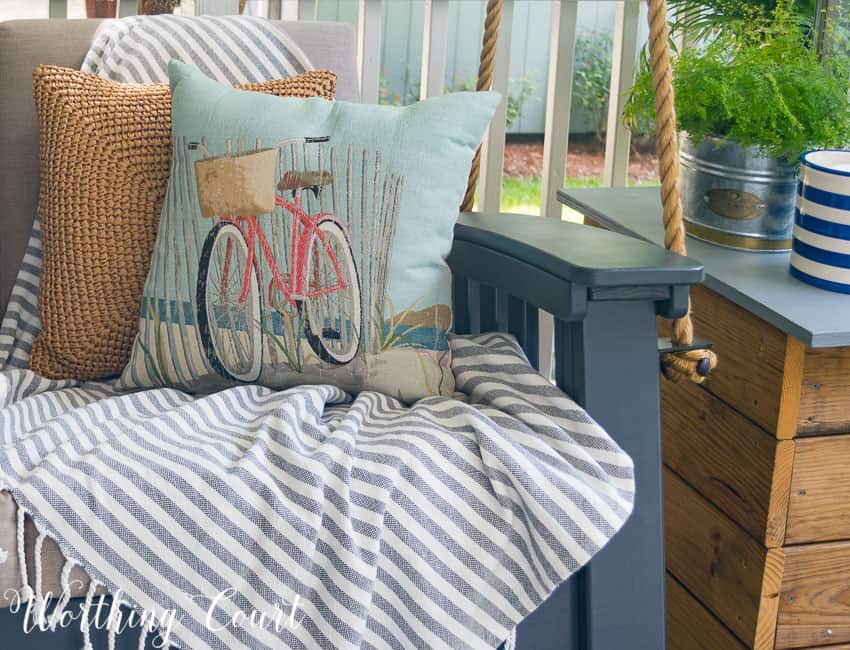 Affiliate links have been used, which allows me to make a small commission based on your online purchase, but at no additional cost to you!.  See my full disclosure HERE.
This pillow is part of the Better Homes & Gardens line at Walmart and was an unbelievably low price – less than $15!  Oh, and that natural woven throw pillow?  You can find that one right HERE for a fraction of what it would cost you at Pottery Barn!  It's woven, straw-like texture is pure perfection when it comes to adding that summertime feel.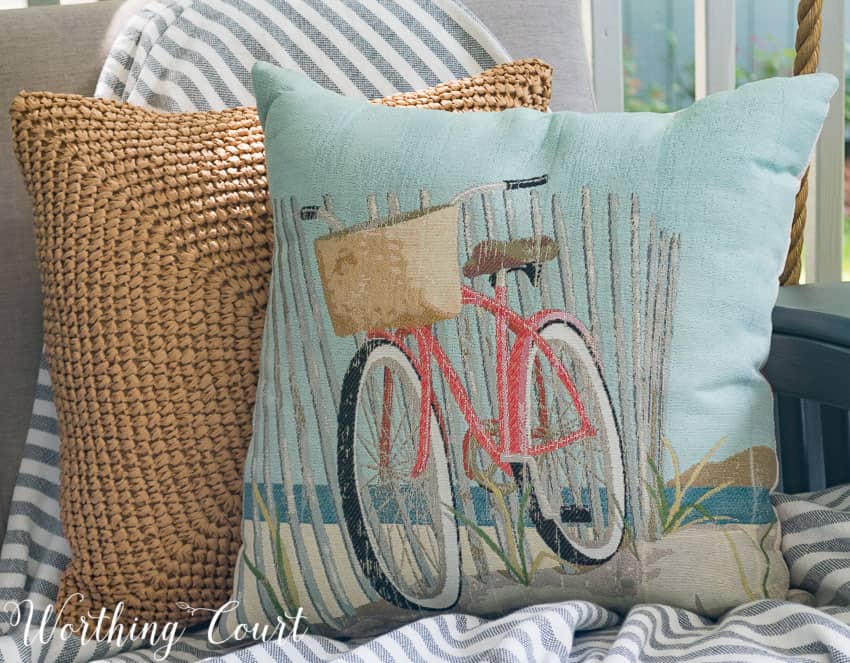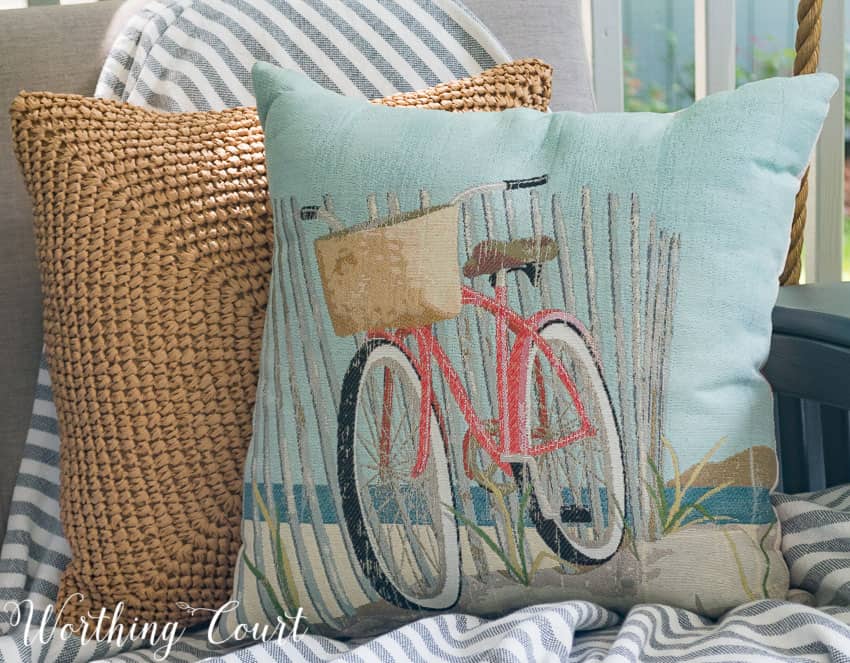 And just in case this cutie isn't quite your cup of tea, I rounded up more affordable summer pillows and pillow covers.  Most of the pillow covers are available in multiple sizes.  Each pillow has a different look, but they all would fit right in with any home decor.  Mix and match to your heart's content!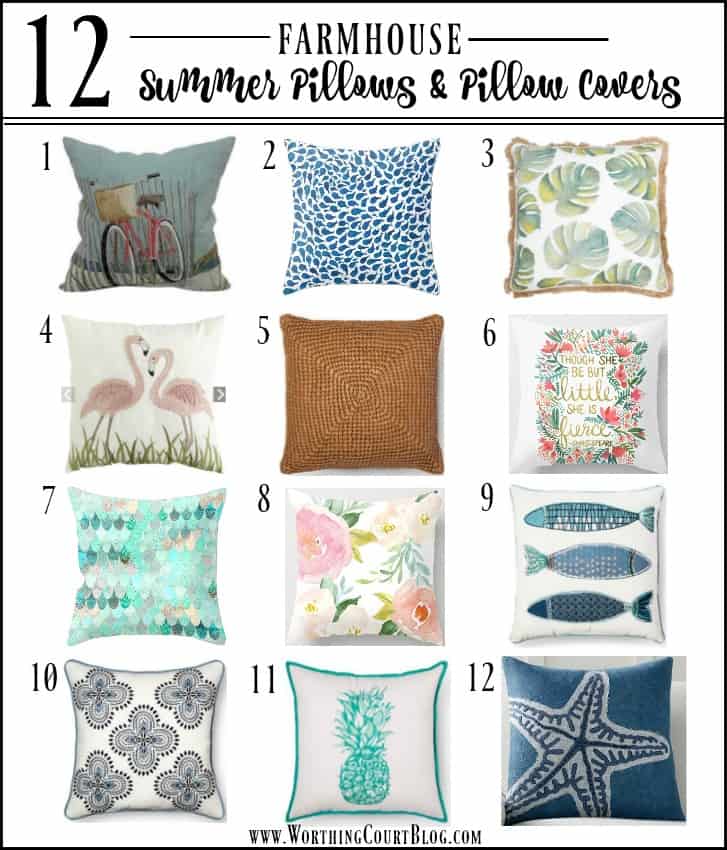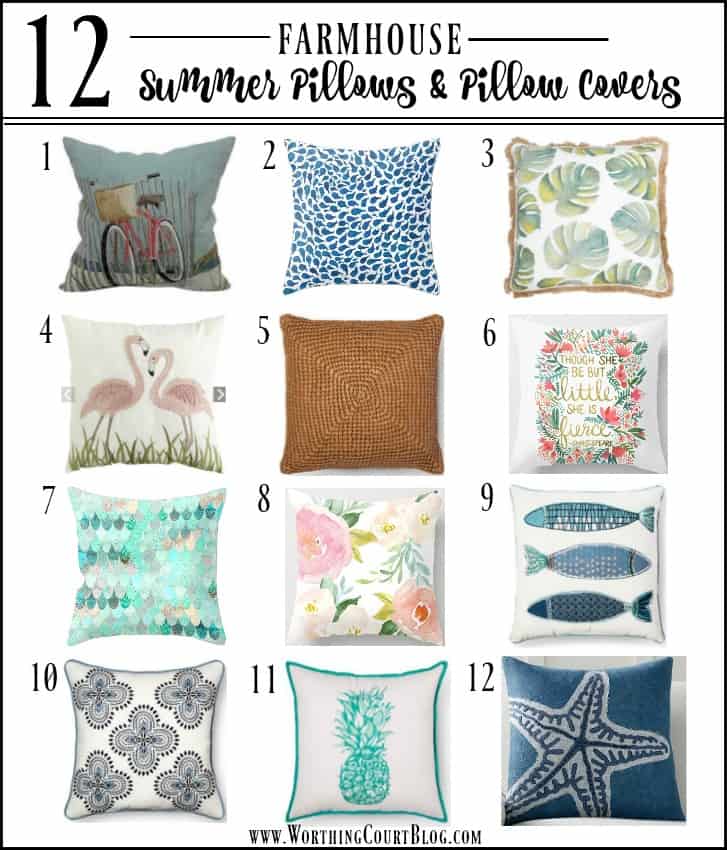 1. BH&G BEACH CYCLE PILLOW || 2. BLUE WHALES PILLOW COVER || 3. WATERCOLOR PALM LEAF PILLOW ||
4. FLAMINGOS EMBROIDERED PILLOW || 5. NATURAL WOVEN THROW PILLOW (a steal!) || 6. WORDS & FLORAL PILLOW COVER ||
7. SUMMER MERMAID PILLOW COVER || 8. WATERCOLOR FLORAL THROW PILLOW COVER || 9. CREAM/BLUE FISH THROW PILLOW  ||
10. BLUE MEDALLION THROW PILLOW || 11. TURQUOISE PINEAPPLE THROW PILLOW || 12. STARFISH APPLIQUE PILLOW COVER
This is in no way a sponsored post, but y'all know that I love to share great finds with you whenever I come across them.
And by the way, the porch refresh is finally complete so I'll be able to share it with you in just a very few days!