How To Decorate Like A Designer
What's inside: Come on! You know you'd LOVE to know how to decorate like a designer and get that professionally designed look in your own home – right? Here's how…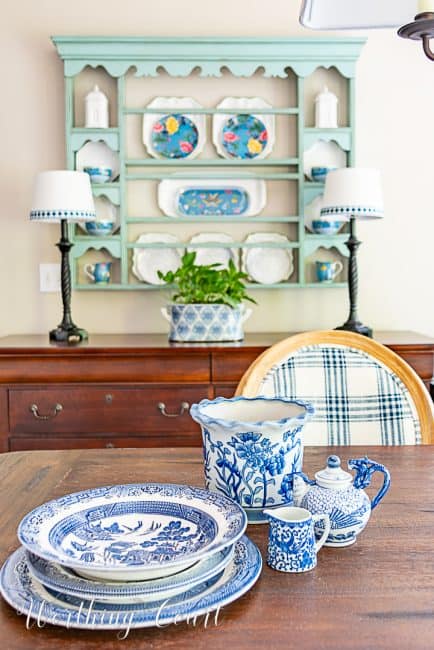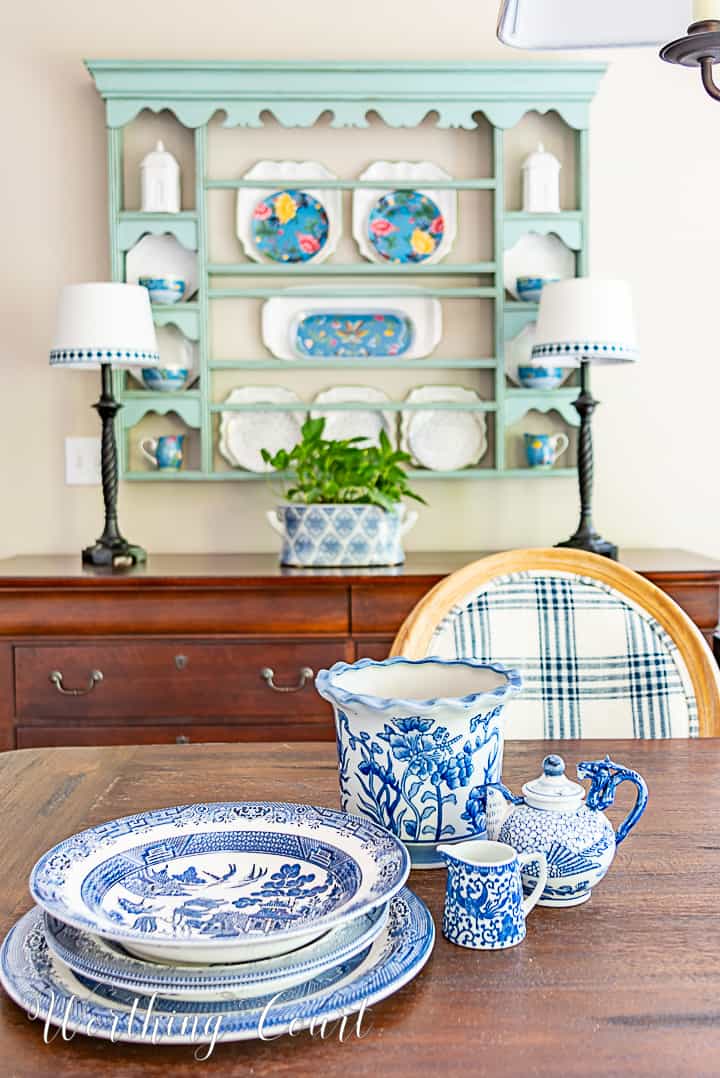 A true story – I walked into my cousin's house for a long overdue visit and immediately stopped in my tracks. I was astounded. Her home had THE look that I had to have.
It was cozy and welcoming. The pillows, the accessories, the sofa, the area rug, the lamps, the perfect pop of color – her entire home and the feel of it was everything I wanted for myself.
Cue immediate house envy on my part.
"Good design is like a refrigerator. When it works no one notices it, but when it doesn't it stinks."
In my eyes, my cousin's decor was so tasteful, so perfectly cohesive and pulled together, I just knew that she had hired a professional interior designer.
BUT I WAS WRONG – she did it all herself! I was so relieved because at that stage in my life, there was no budget for me to hire someone, so I had no choice but to learn how to decorate on my own.
Have you been there?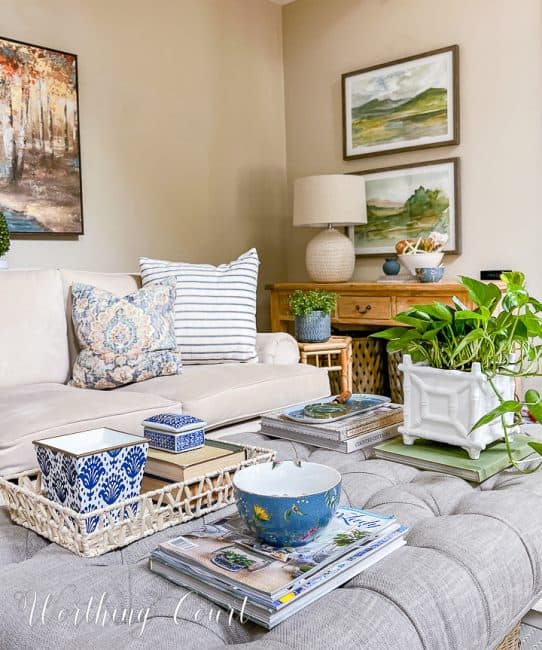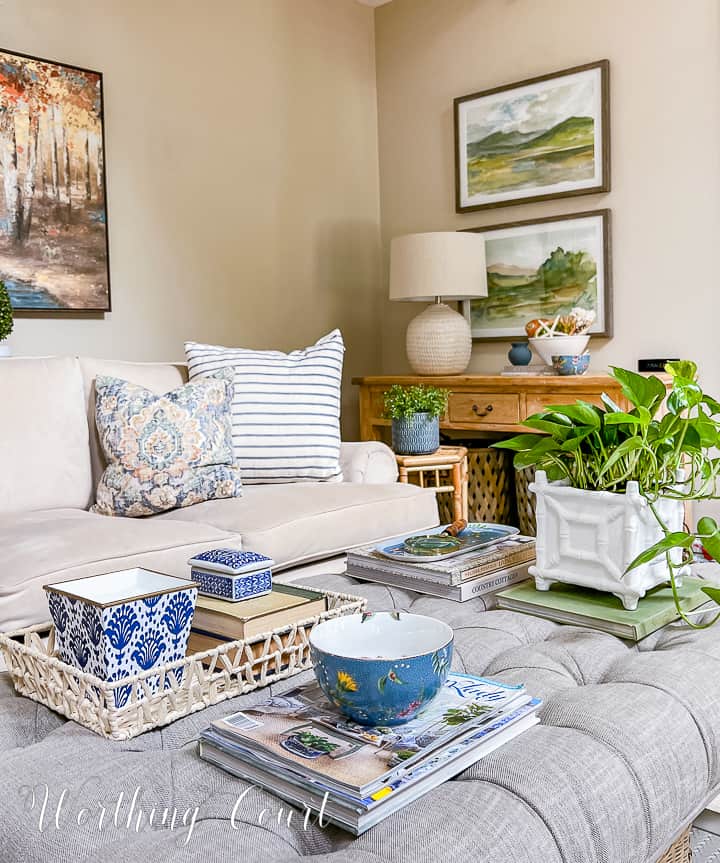 Welcome to the series, "How To Decorate Like A Designer"! In this series we're going to cover multiple aspects of learning how to be your own interior decorator.
From interviewing yourself to knowing the decorating "rules" to finding inspiration, to coming up with a design plan and all sorts of things in between – all the tricks of good design.
Consider this – "If we did all of the things that we were capable of doing, we would literally astound ourselves." Thomas Edison
Those are pretty powerful words when you really take them to heart.
In the How To Decorate Like A Designer Series, we'll talk about topics such as design challenges, adding the details, how to layer, selecting paint colors, what to do if you get it wrong and more.
We'll cover details like finding the focal point, decorating a coffee table, the importance of texture, just to name a few. Let's go!
Always remember – decorating a home is a journey. Allow yourself to enjoy the trip!
===>> Click HERE to check out my 7 part series on The Principles of Interior Design.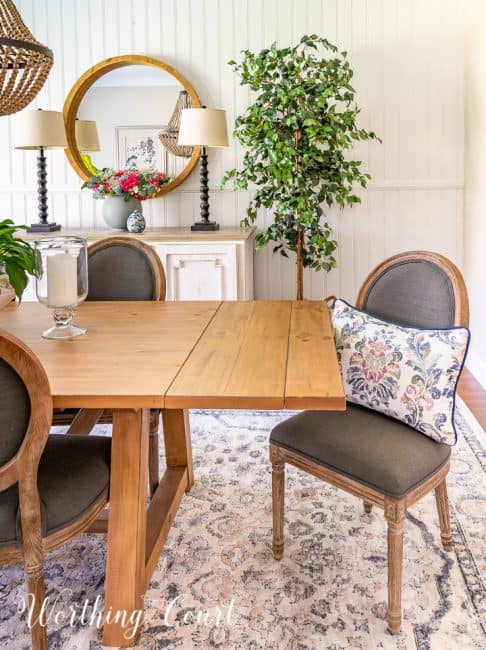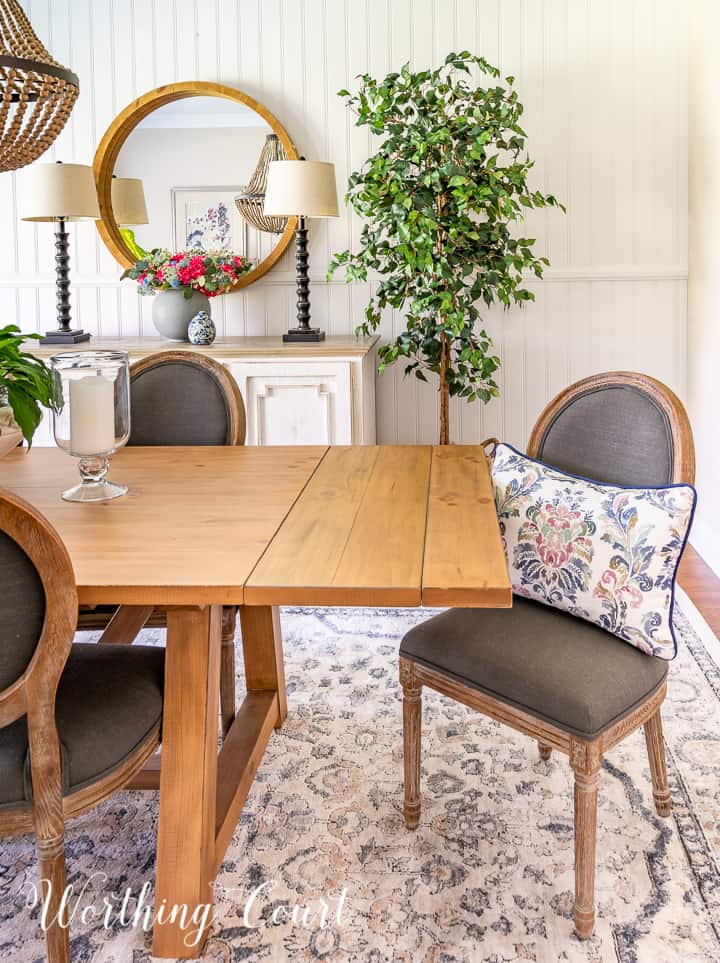 Interview yourself just like a designer would
The way you design your house, is an expression of who you are. Ask yourself these questions:
Do you love luxury or are you all about comfort and practicality?
Are you formal or casual and relaxed?
Do you love glam and bling or are you more of a pottery lover?
Do you prefer to stay with the classics or do you like to follow the latest trends?
Are you an outgoing person who loves to surround your self with energy?
Or are you a more reserved person who prefers surrounding your self with calmness?
Are you a minimalist, a maximalist or something in between?
Do you love color or are you more of a neutral lover?
On your furniture, do you prefer the coziness of something like velvet or something simple like heavy cotton?
Not sure how to answer some of these questions? Take a look in your closet and take notes – seriously! The type, style, color and hues of clothing you wear is a fantastic indicator of your personality and overall likes.
The same things you love (or don't love) about your wardrobe can be reflected in your home decor.
===>> Click HERE to read, "5 Good Questions To Ask Yourself Before Decorating A Room".
Determine your design style
From personal experience, I know that this step can be tough!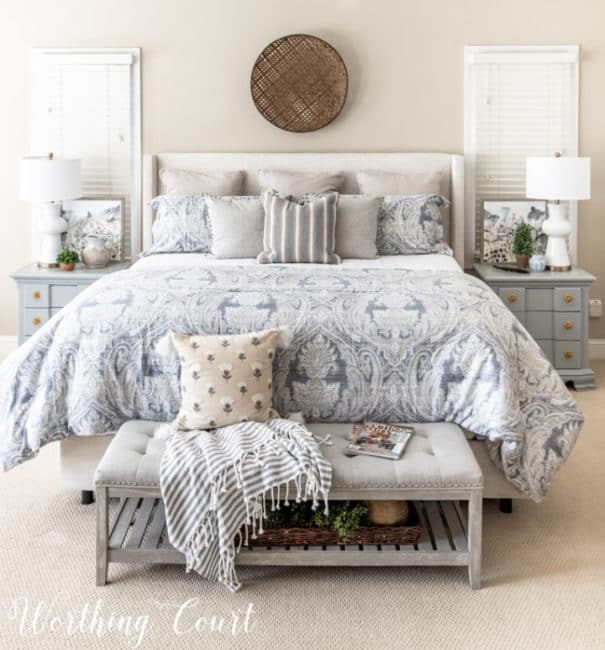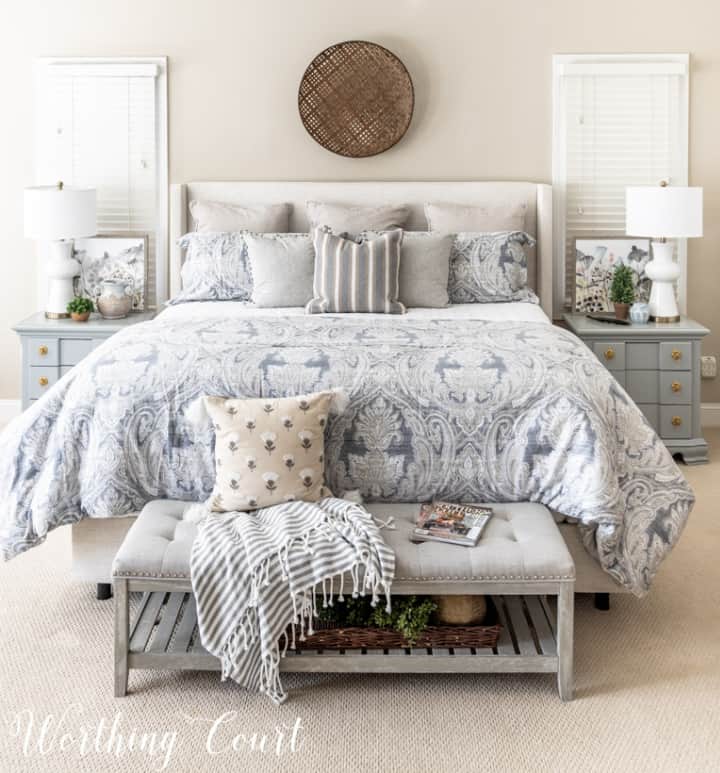 In the past, we were mostly influenced by print media or exposure to other environments, such as show houses. I literally have notebooks of pages torn from magazines and photograph albums filled with pictures of show houses to prove it.
Then along came HGTV (anyone remember Kitty Bartholomew?) and the online world and wow – for we design enthusiasts, our whole world changed!
Now, all of us are exposed to so many different styles every single day – how in the world are you supposed to settle on one thing?
With all those choices out there, it can be hard to pick exactly what appeals to you.
And then there's the question about what if you're drawn to multiple styles? That's me for sure. My decorating style is a mix of two of three different ones.
Why should I care about identifying what my style is? Well…there are a number of reasons why it's important to know:
Your home should be a reflection of you and your likes. Knowing your design style can help you hone in on just what that is.
Knowing your design style gives you a jumping off point when designing and decorating your spaces. If you have no clue what you're drawn to, it can make it difficult to figure out where to even begin.
Knowing your design style helps keep you focused when decorating your home. It's easy to get swayed by the latest trend, but giving in to that temptation can easily pull you off your decorating track and leave you unhappy with your results.
Knowing your design style is like a muscle – the more you use it that knowledge, the stronger it becomes. Becoming intimately familiar with your design style will help you to immediately recognize what you do and don't like and can save you time and money.
===>> If you need help determining what your design style is, be sure to read my post, "What's My Design Style? Here's How To Figure It Out"
Now that you know your style – look for inspiration
When it comes to designing your living room, bedroom or even your entire home, you might wonder why inspiration is so important. What's all the fuss about it?
Think of it like this: being inspired gives us energy, sparks our creativity and adds fuel to our creative fires. When we are inspired, we'll have the motivation to see the project through and will often do some of our best work.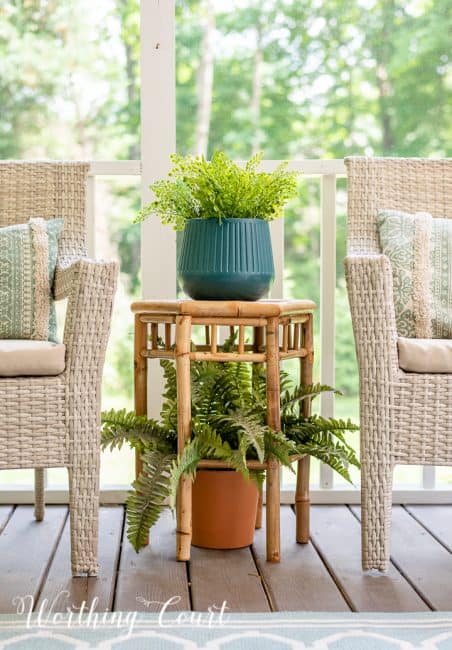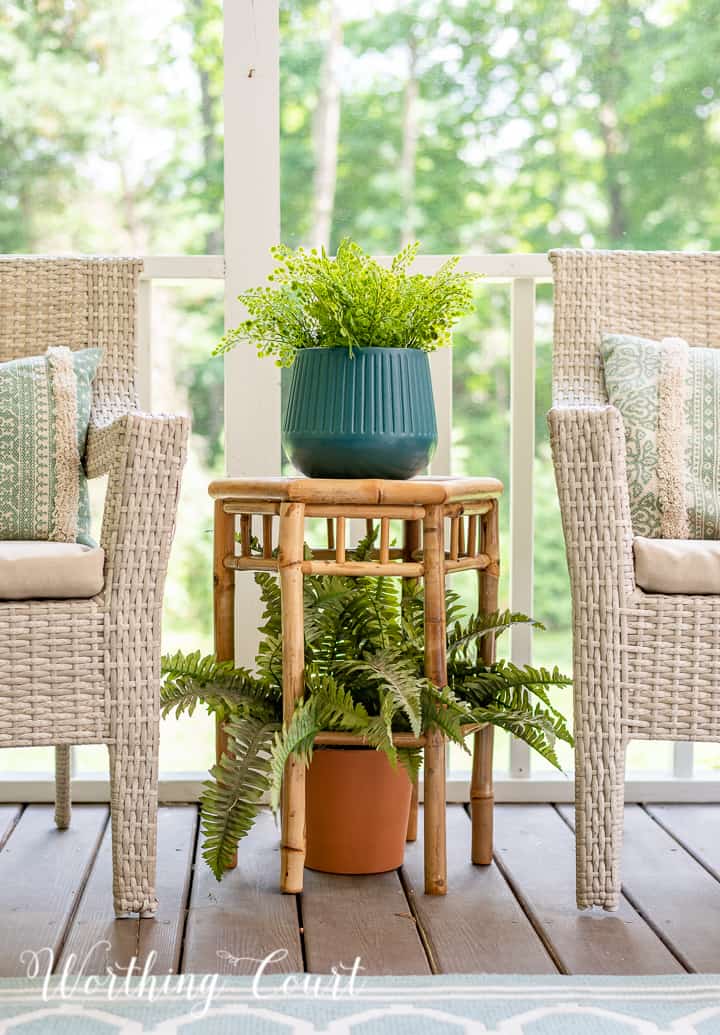 Keep an open mind because inspiration can literally come from anywhere. To name just a few places….
a fabric or rug you fall in love with
the colors of nature
artwork
catalogs
television and movies (anyone else love Nancy Meyers movie sets?)
your own closet
retail stores
home tours
estate sales
Pinterest, Instagram and other forms of social media
For example, take this jaw-dropping image that I came across on the Instagram account of Suraj Gowda. Yes – the beauty of the peacock and the surrounding forest is incredible, but my mind instantly thought, "I could design a whole room around this!".
Observe the moodiness as well as the colors and feel of texture.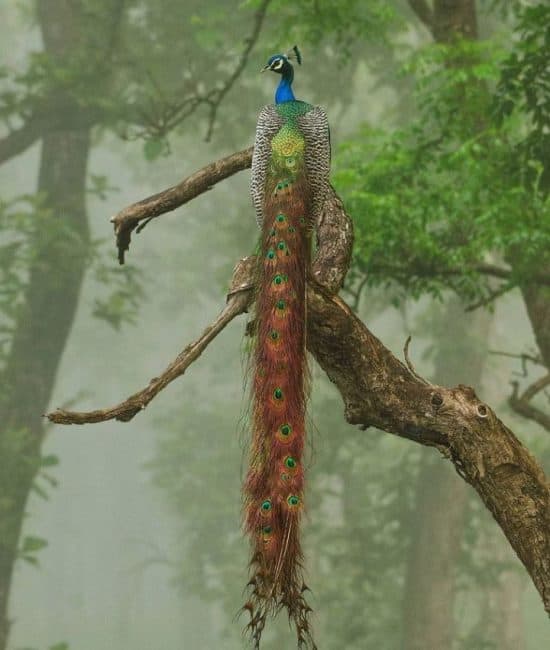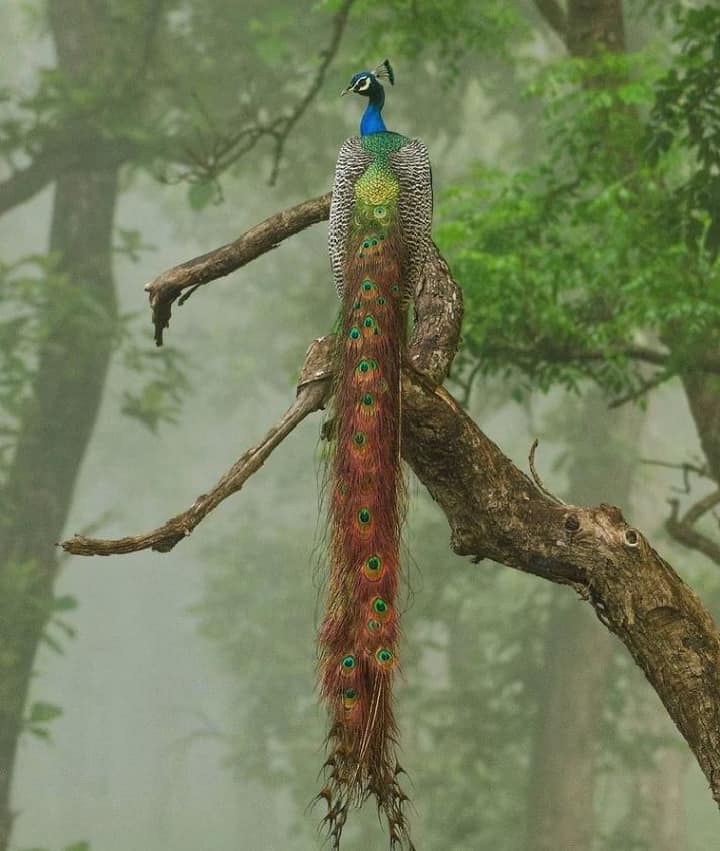 Saving favorite images from Pinterest or Instagram is helpful, but also consider starting a design inspiration file or folder to save things in.
The file can include things such as, photos you take of your favorite outfits, tear outs from magazines of favorite rooms, free swatches from a fabric store, photos you take in retail stores of accessories, etc. You get the picture.
===>> Click HERE to read, "Why Setting Goals Is Important For Decorating Your Home & How To Achieve Them"
Organize yourself – and I'm not talking about closets
Wait – what??? Organizing before designing??? I bet you're thinking, "I'm here to learn how to decorate my home, not how to organize closets".
Hear me out – gathering decorating inspiration and preparing for a decorating project can be a bit like a person who has a messy desk – but don't worry – I'm not talking about organizing the top of your desk or even your desk drawers.
As you accumulate items that inspire you, you can easily wind up with a mess on your hands. That messiness will bog you down and kill your creativity and productivity.
Just imagine – you have a collection of fabric and/or wallpaper swatches, you have pages torn from magazines, you have images on your camera, you have images saved in Pinterest and images saved in Instagram – in short you have stuff everywhere and it's a mess.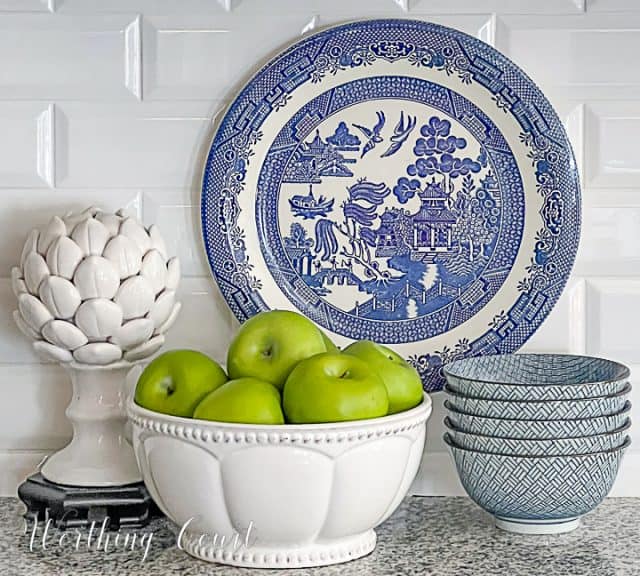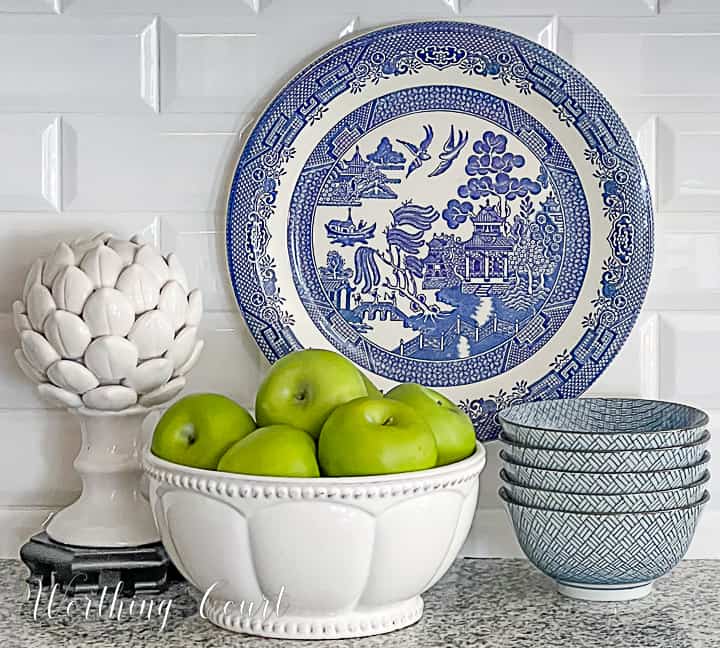 The type of organizing that I'm talking about is organizing your thoughts and ideas.
To come up with a final plan, you're going to need to put all of those things you've been gathering and saving together in some way. And that's hard to do when you have things spread out and saved all over the place.
This is where having a physical design file or binder can be super helpful! Here are my tips for creating one:
If you don't already have one, purchase a 3 ring binder. You'll also need some clear binder pockets, like the ones
Store fabric samples in one of the binder pockets, wallpaper samples in another, rug samples in another and so on.
Using your computer (not your phone), cut and paste images that you've saved on Pinterest, Instagram or your phone onto a blank document. Print the document, punch holes in it and add it to your binder.
Magazine tear-outs can either be placed in another clear binder pocket or have holes punched so that you can add them directly to your binder.
This may seem like a lot of trouble to go to, but speaking from experience – it will make all the difference in the world to have all of your inspiration in one place.
My friend, Jennifer from Celebrating Everyday Life wrote in in-depth blog post about creating a home decorating project binder. Click HERE to read it.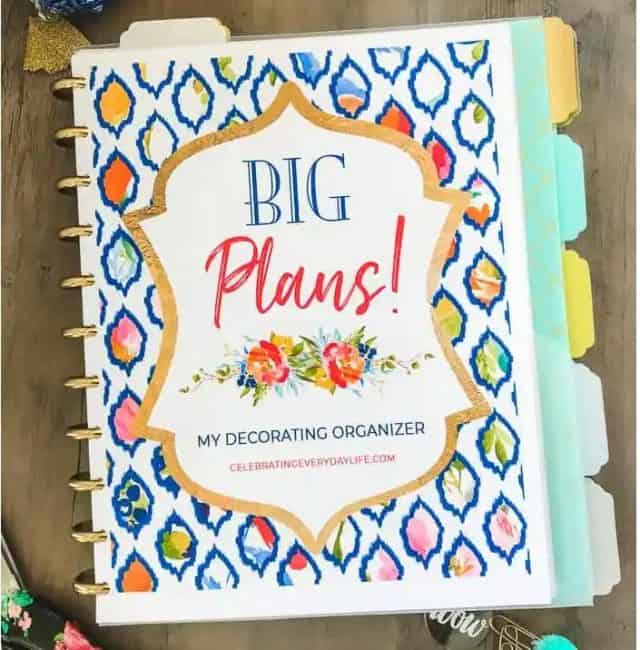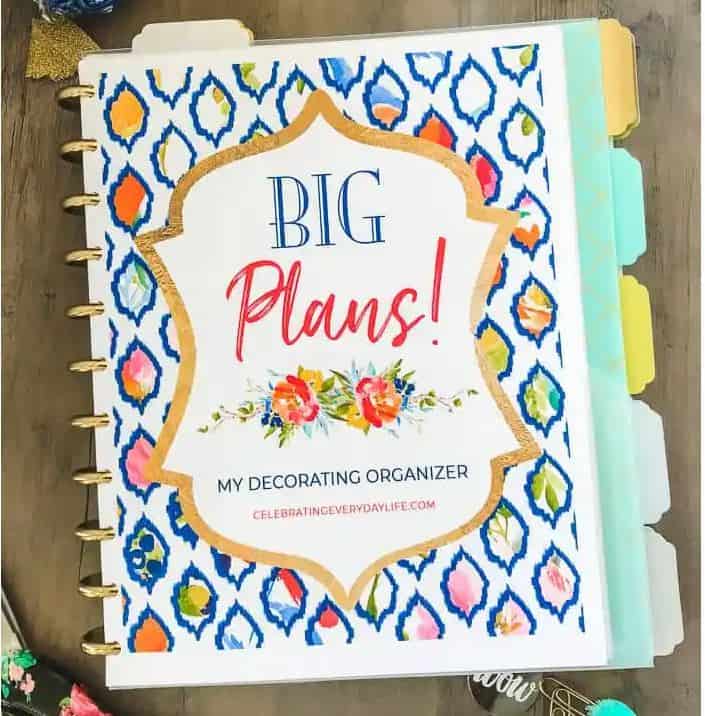 Pull it all together into a design board
Okay – you've interviewed yourself, you've determined your design style, you've looked for inspiration and you've organized your ideas.
Now it's time to put all those ideas to work!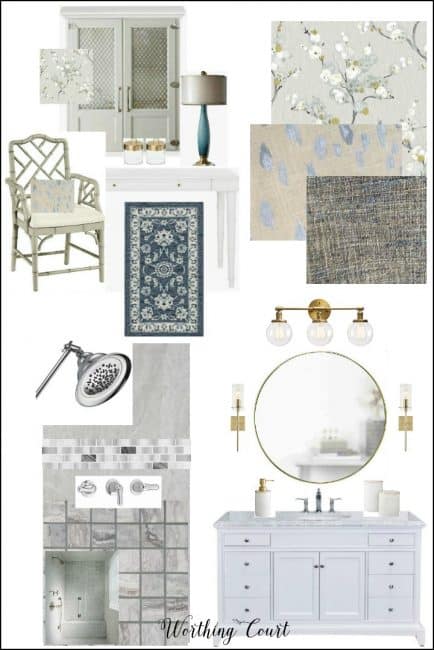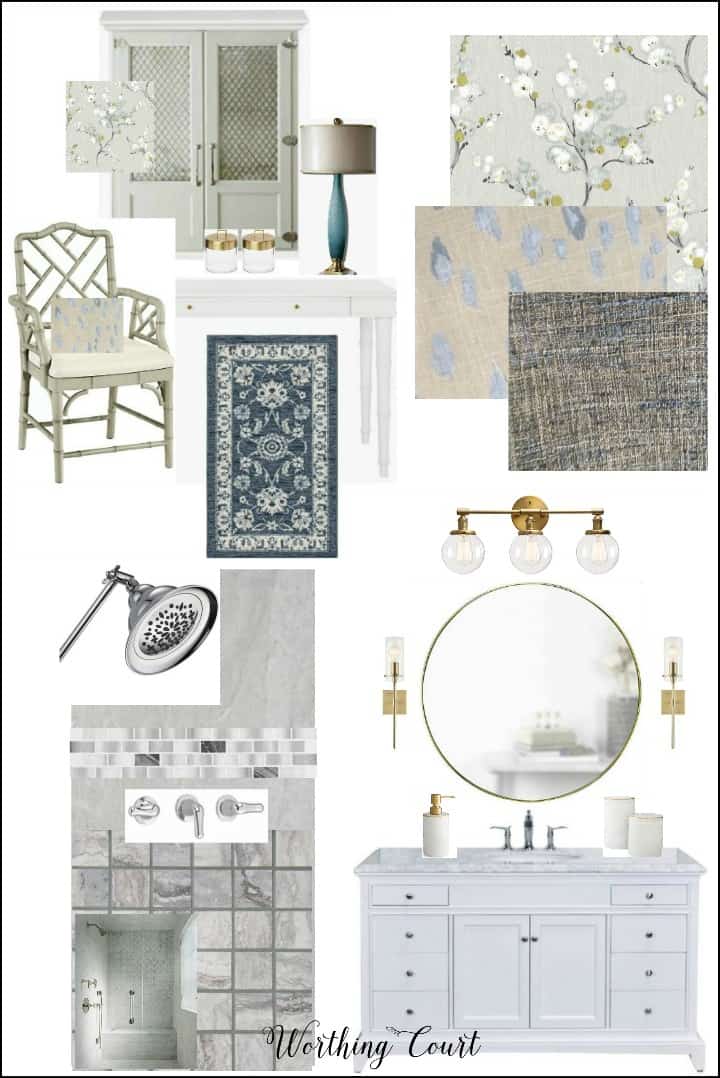 You may think that you have it all in your head, ahem, or your design binder and you probably do, but there's one more step to take before the actual decorating process begins and that's to create a design board, or you may have heard it called a mood board.
===>> Click HERE to get the easy step-by-step directions for how to create a design board.
Using design boards for interior design (also known as mood boards) is nothing new – you've probably seen them on lots of blogs and on Pinterest. Professional interior decorators and design enthusiasts (that's you and me!) use them to help figure out how to design a room and to get a little sneak preview of what the space will look like. Fashion bloggers use them too, for putting awesome looking outfits together.
Having a design board will you give a sneak peek into what the finished project will look like and can save you from making costly mistakes.
I recently made this design board for my breakfast room refresh, but as soon as I made the first few changes, I knew it wasn't right. But that's a blog post for another day….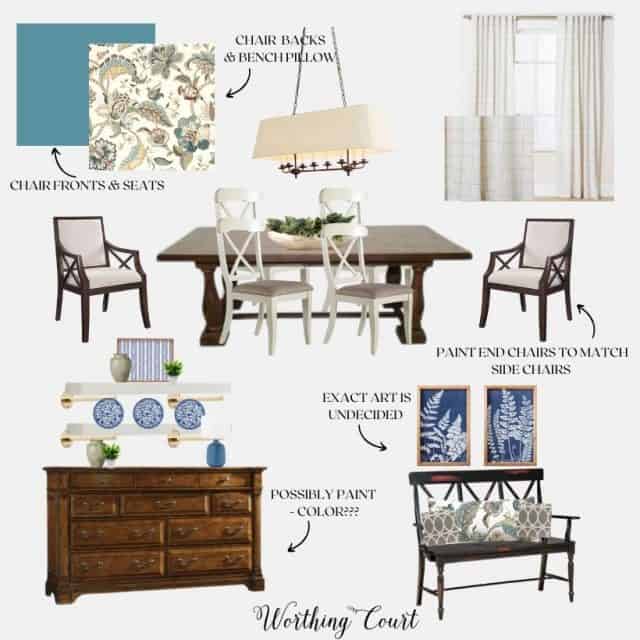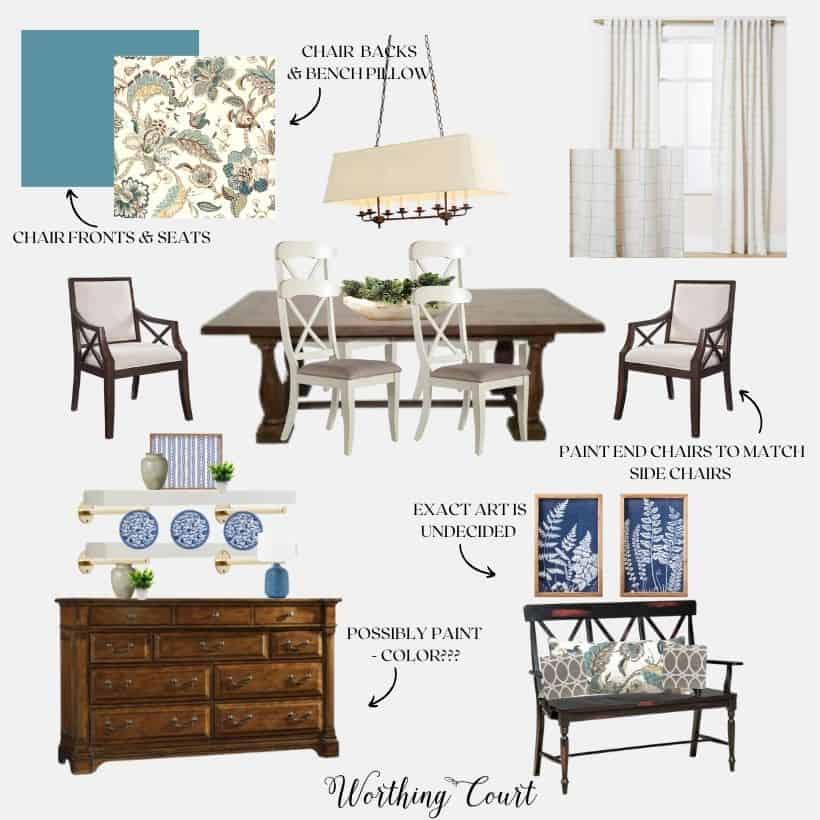 A design board will help to keep you focused and your project on track anytime you find yourself becoming distracted by the latest trend or a great deal you may run across somewhere.
Often times, it will immediately show you that would you thought would look together, really doesn't.
I'm such a huge believer in the power of a design board that I wrote a step-by-step tutorial to teach you how easy it is to create one.
COMING NEXT IN THE SERIES: Maybe you think you just don't have the "eye" for decorating and can't possibly decorate your own home. Let's take care of that.
I'm here to tell you that you can learn. In the next lesson, I'm going to talk about developing an eye for interior design.
Oh, and how did that story about being envious of my cousin's house end? I would say that it ended well because knowing that she did it herself gave me the confidence that I needed.
And you can too!