How To Re-Decorate And Refresh Any Room Without Spending A Lot Of Money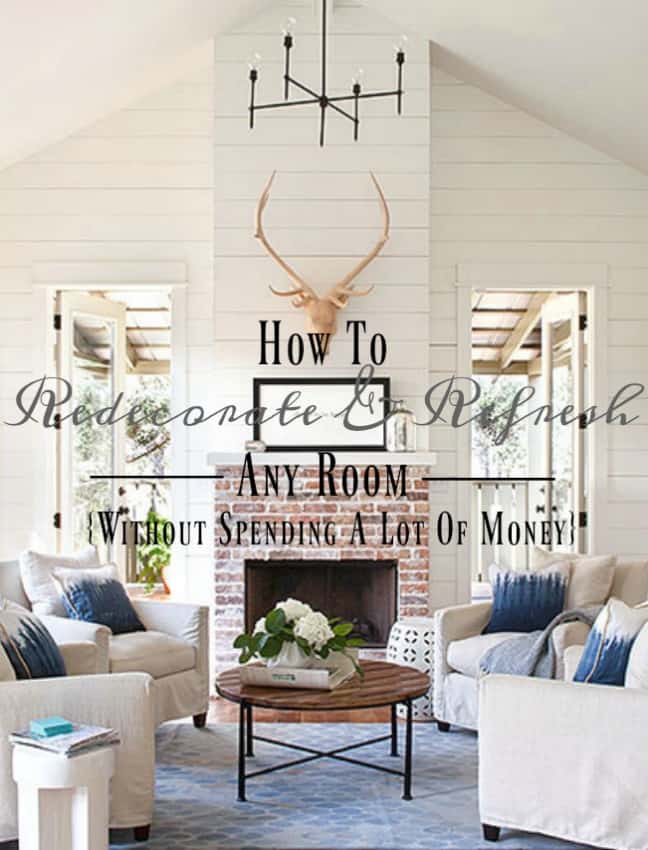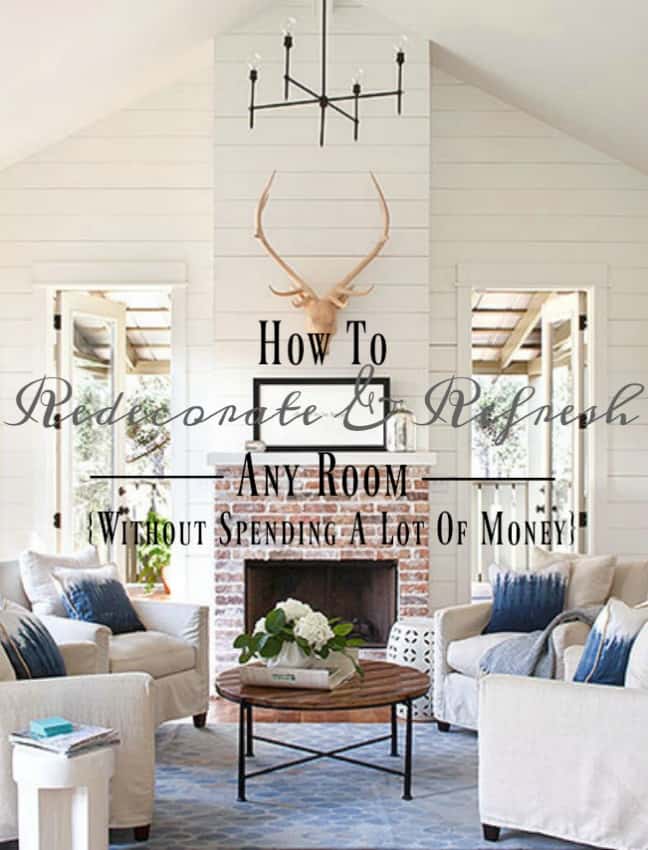 If you're anything like me, you don't have a bottomless wallet.  I'm always looking for ways to re-decorate and refresh a room on a budget – or sometimes with no budget at all.  All it takes is looking at what you already own with a fresh eye.

The Power of Paint
Never, ever underestimate the power of paint.  Its inexpensive and transforming power is nothing short of amazing.  Paint a whole room, paint just one a wall, paint a piece of furniture, paint anything!   It is the #1 way that I know of to instantly freshen the look of a room without spending a fortune.
All it took was one gallon of white paint and one can of high-temp spray paint (for the fireplace screen) to totally transform this dreary and dated fireplace.
Click HERE to see the BEFORE and AFTER transformation of this entire room.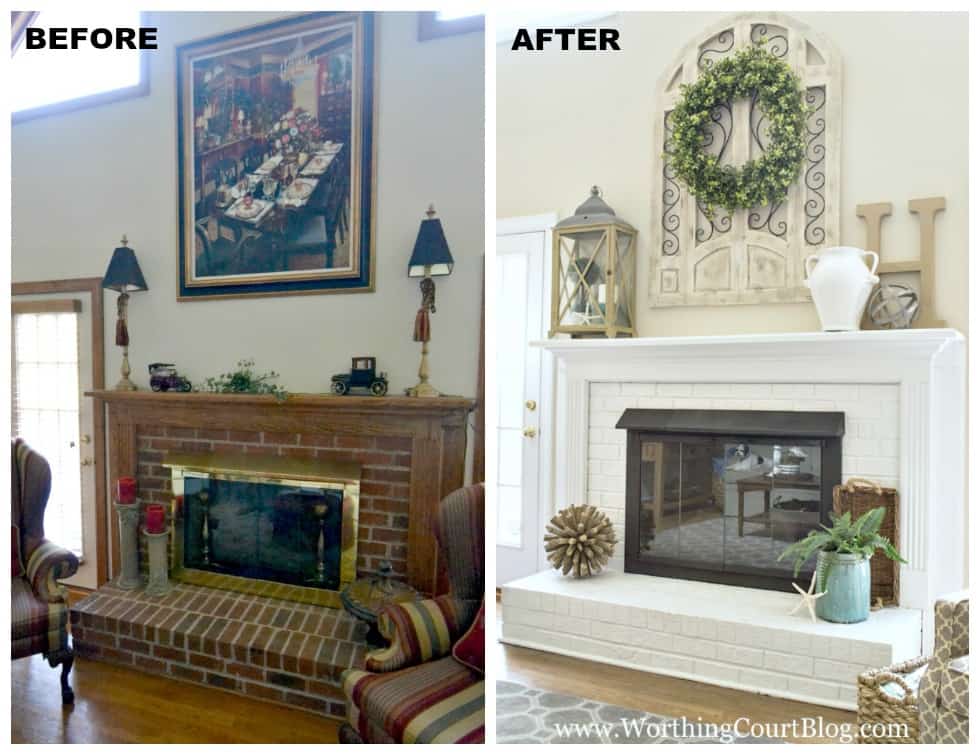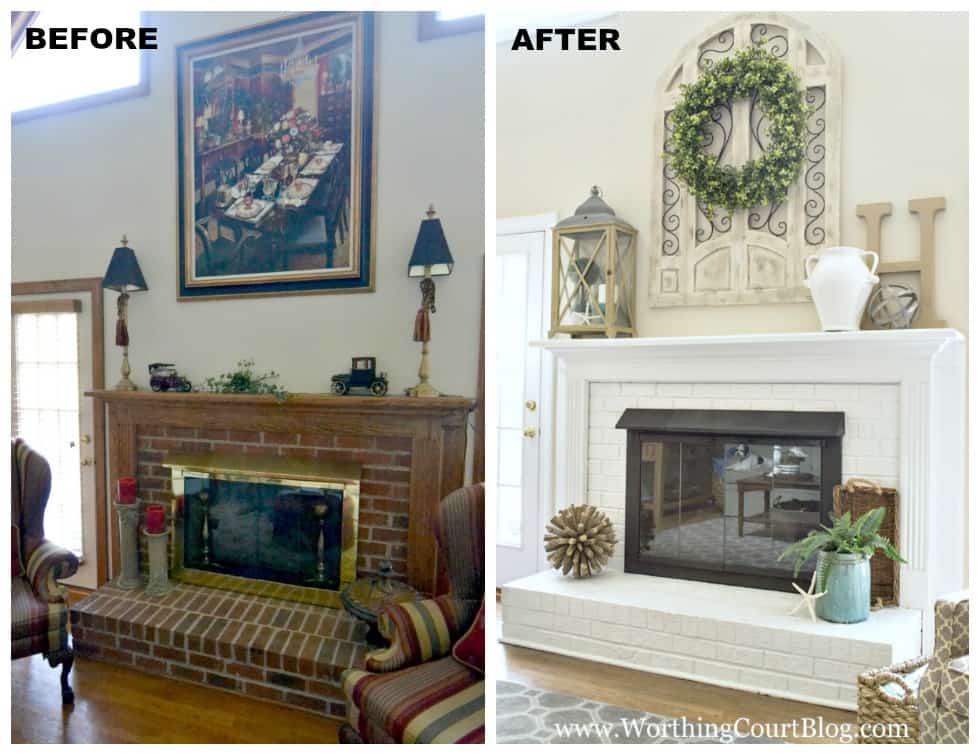 The only thing changed in the room below, is the paint color on the walls.  What a difference.  Notice that the gray paint "calms" the orange tones in the wood fireplace surround.
LIVE LAUGH ROWE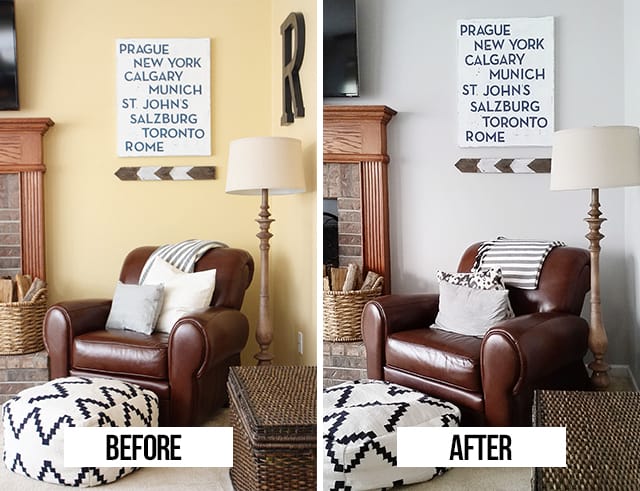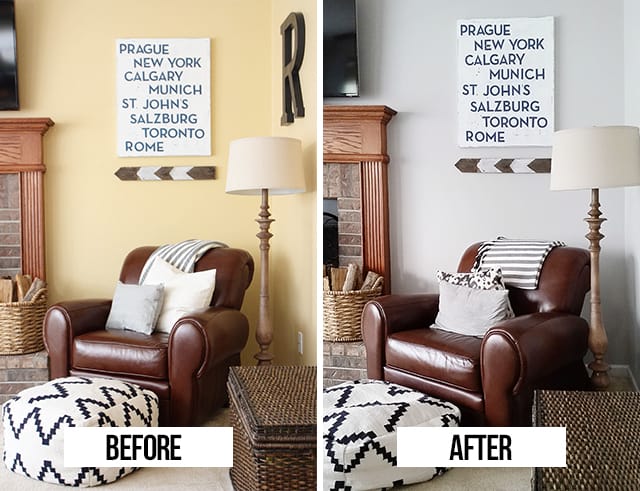 It looks like this small chest had already been painted once, but giving it a new color and painting stripes immediately brought it from just ok to fab.
SOPHIA'S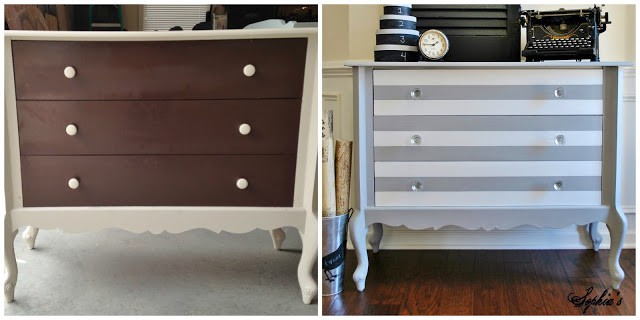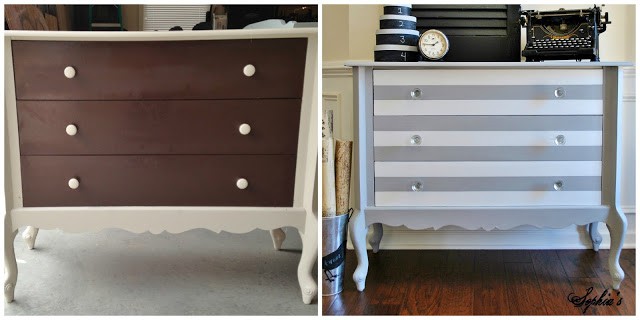 Rearrange Stuff
This one won't cost you one red cent!  All it takes is a little time and elbow grease.
If your couch and chairs are against the wall, consider pulling them out into the room closer to one another.  Everyone loves the feeling of intimacy this seating arrangement can create and a bonus is that the open space around your furniture can make the room feel larger.  This diagram is a great example.
THE YELLOW CAPE COD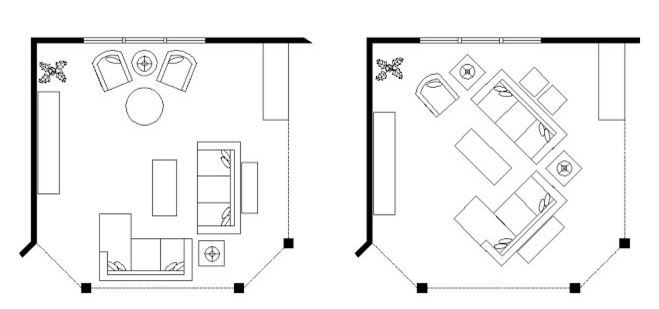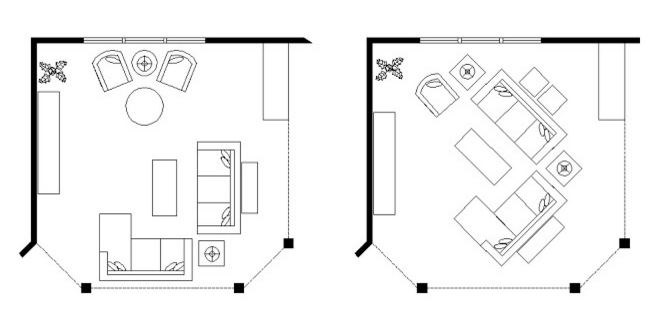 Think outside of the box.  There's no rule that says you have to have a couch in a living room or family room.  Move the couch to a different room and bring in chairs.
BHG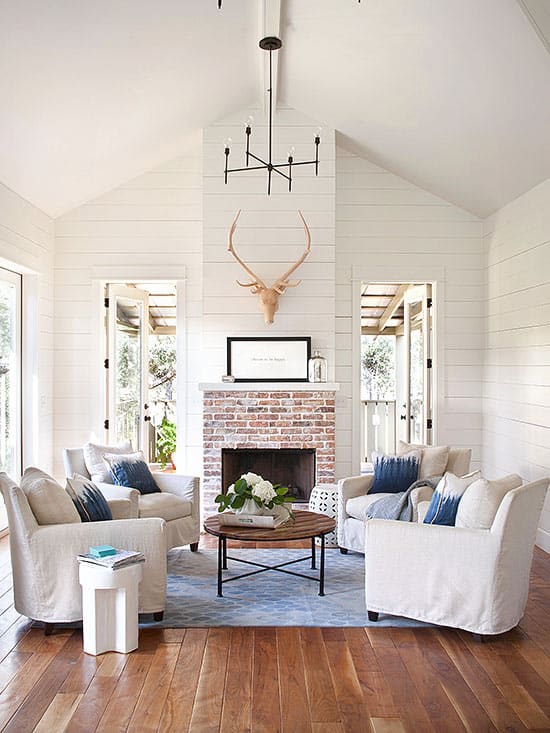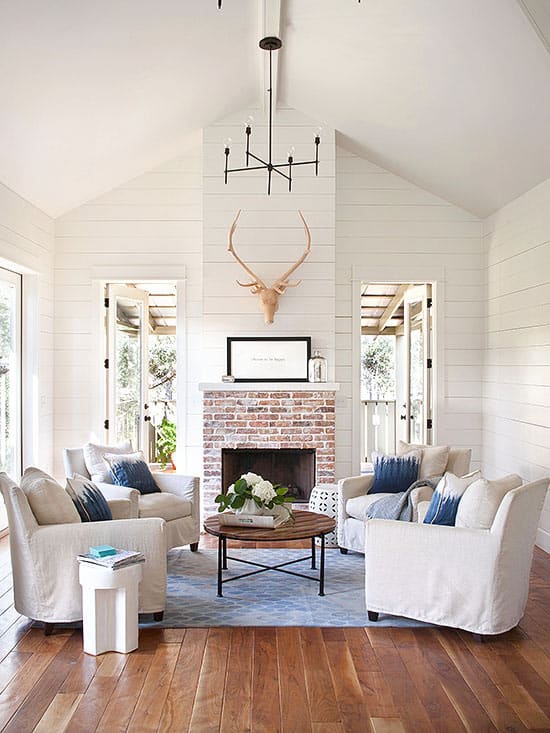 Shop your house and rearrange your accessories.  Either move them around in the room or move them to a different room all together.  Think about new uses for the same object – a basket that usually holds magazines, might make a great container for a plant.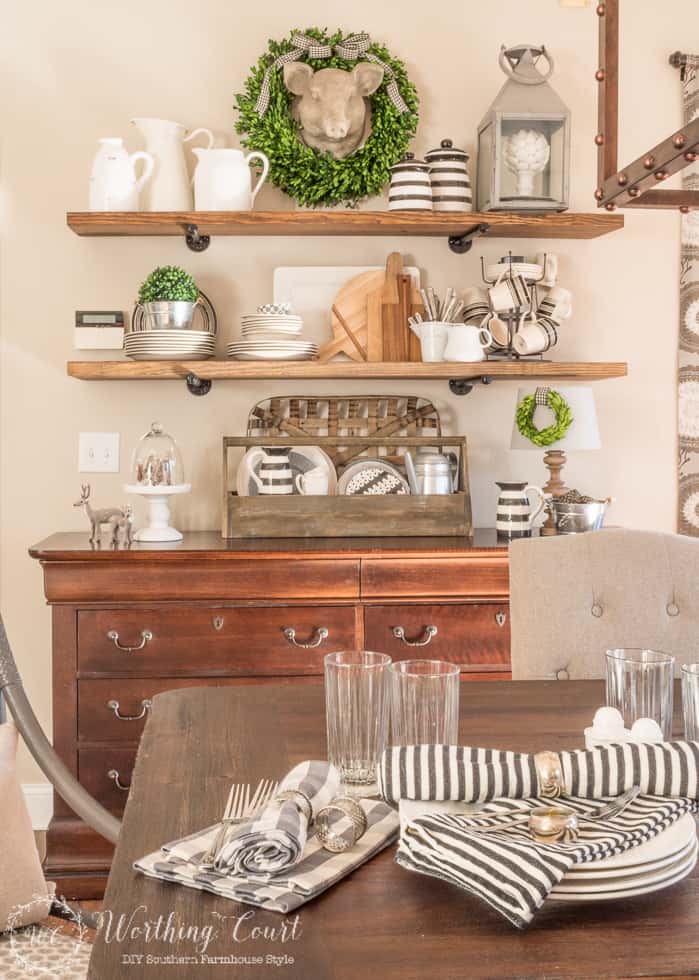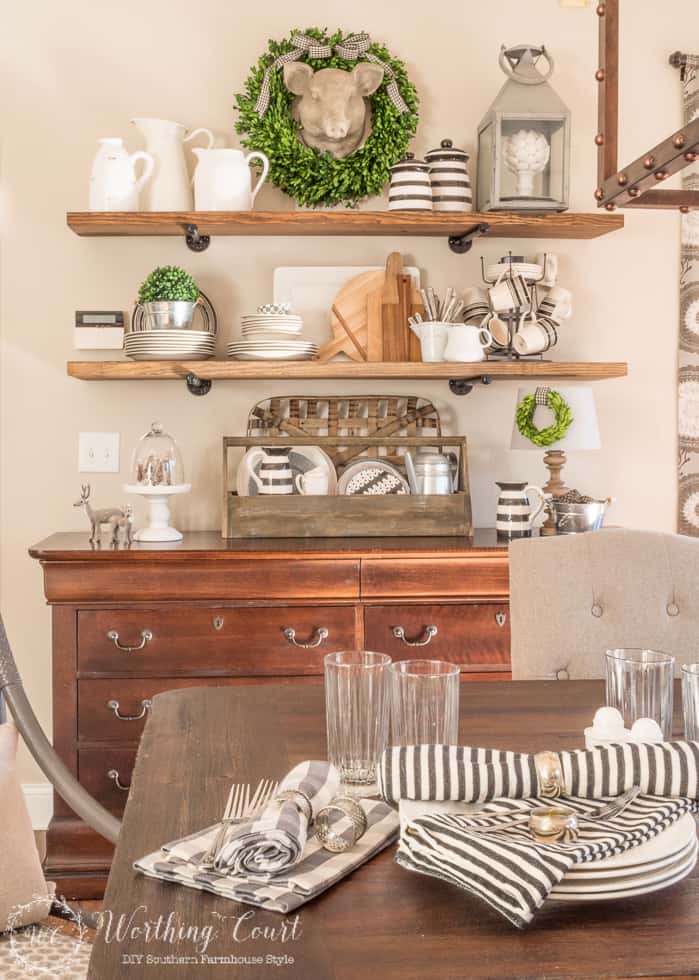 Add Mirrors
Whether it's just one or a whole grouping, mirrors are a great way to brighten and expand the appearance of any room.  Just remember to be mindful of what your mirror is reflecting.
HOME DECORATORS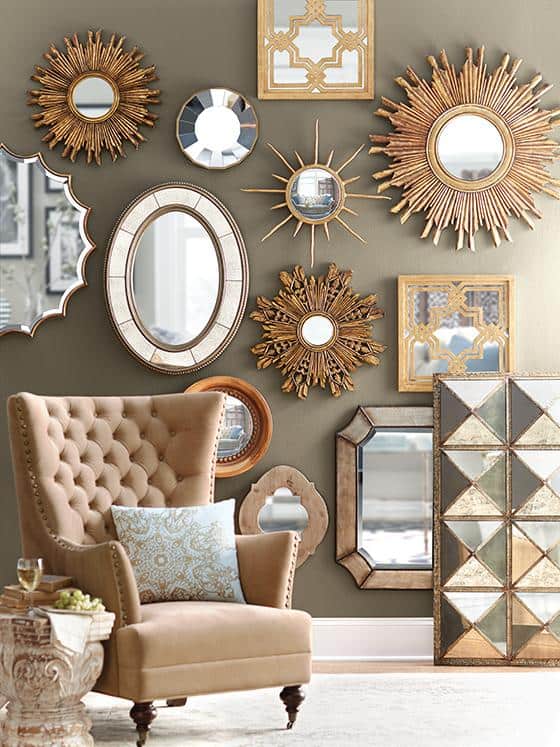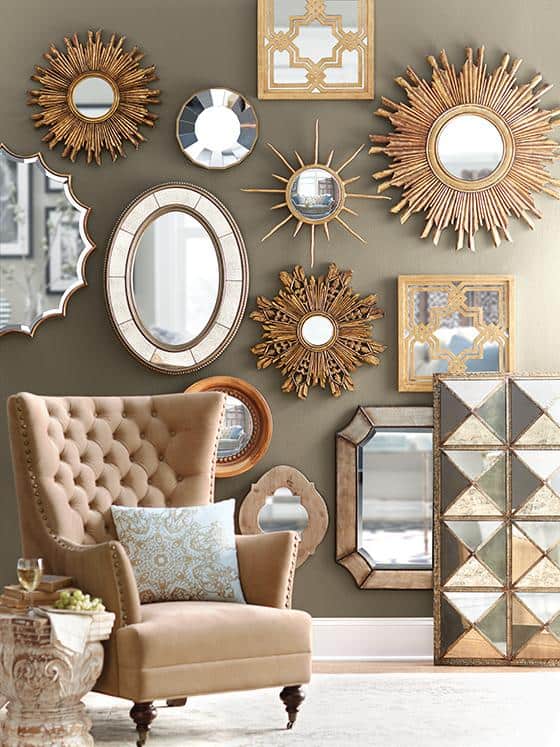 Declutter
If you don't do anything else, by all means – declutter.  It's easy to become "clutter blind" and get used to living with the things that accumulate as we live our everyday lives.  We get to where we really don't "see" it anymore, but before you know it, you can start feeling closed in, unsettled and dissatisfied.
THE EVERY GIRL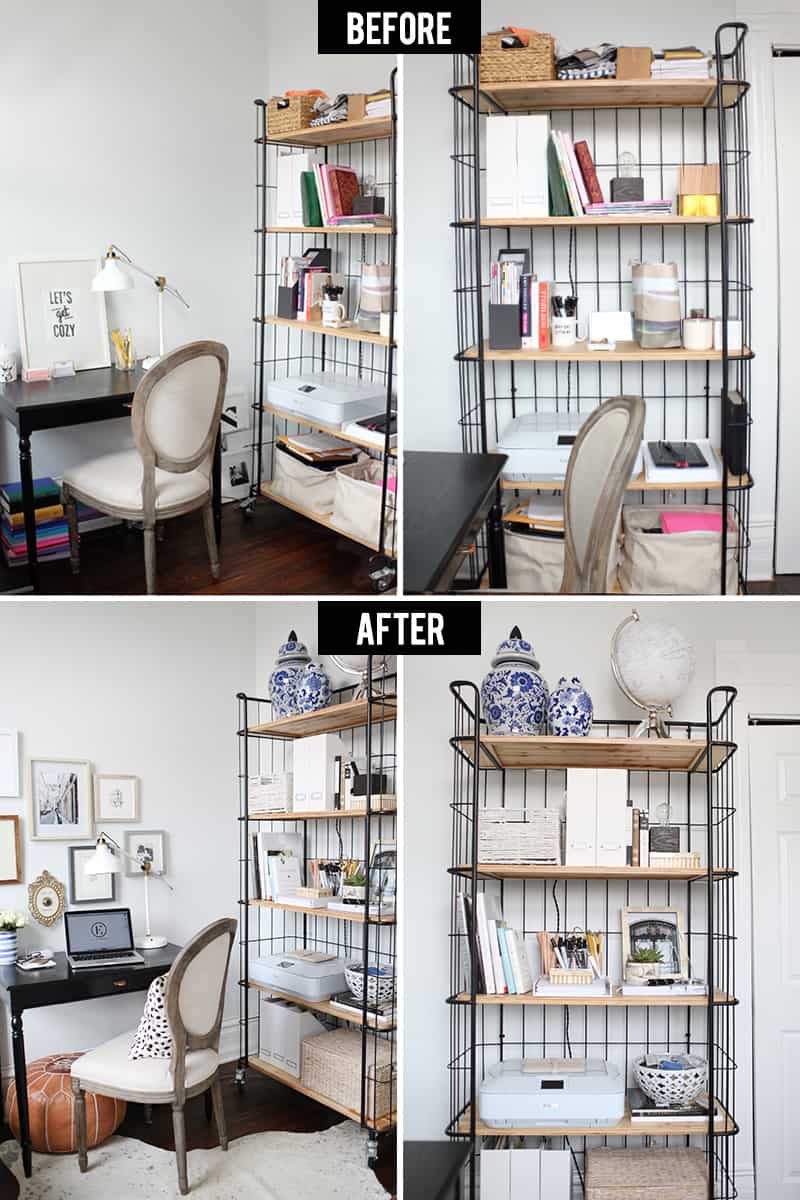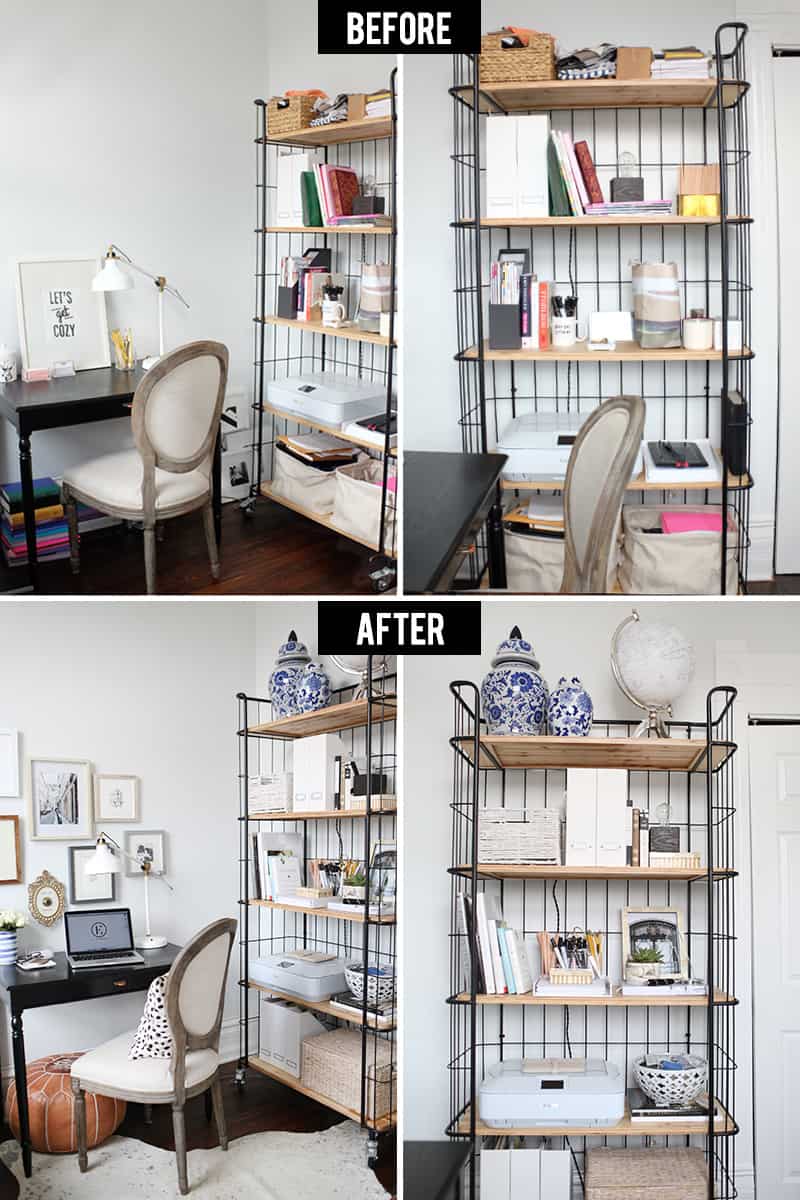 Rethink and Repurpose
I already mentioned above to rethink how your accessories are used.  You can do the same thing when it come to furniture.  Completely change the look of a room by rethinking how a piece of furniture is used.
NOT SO NEWLYWED MCGEES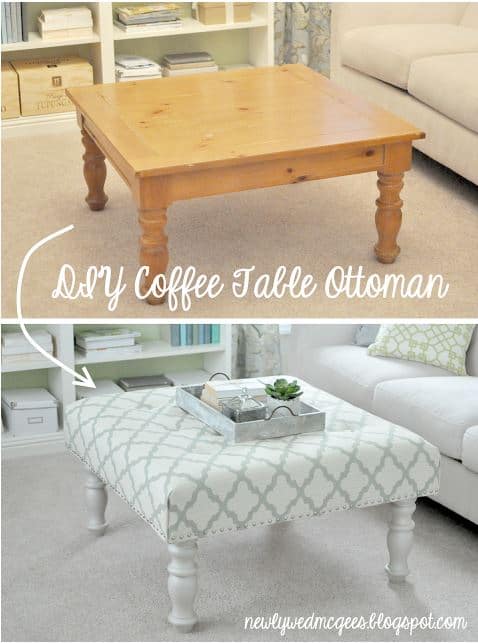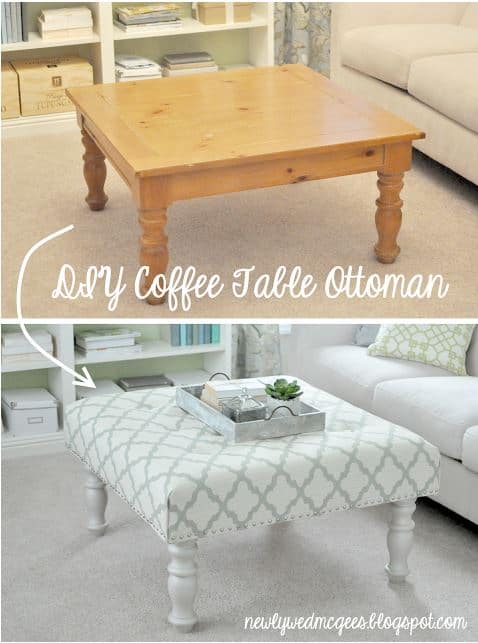 Add Some Life
Whether it's something small or a large tree, something real or something fake, adding greenery or flowers to a room is literally like giving the room a breath of fresh air.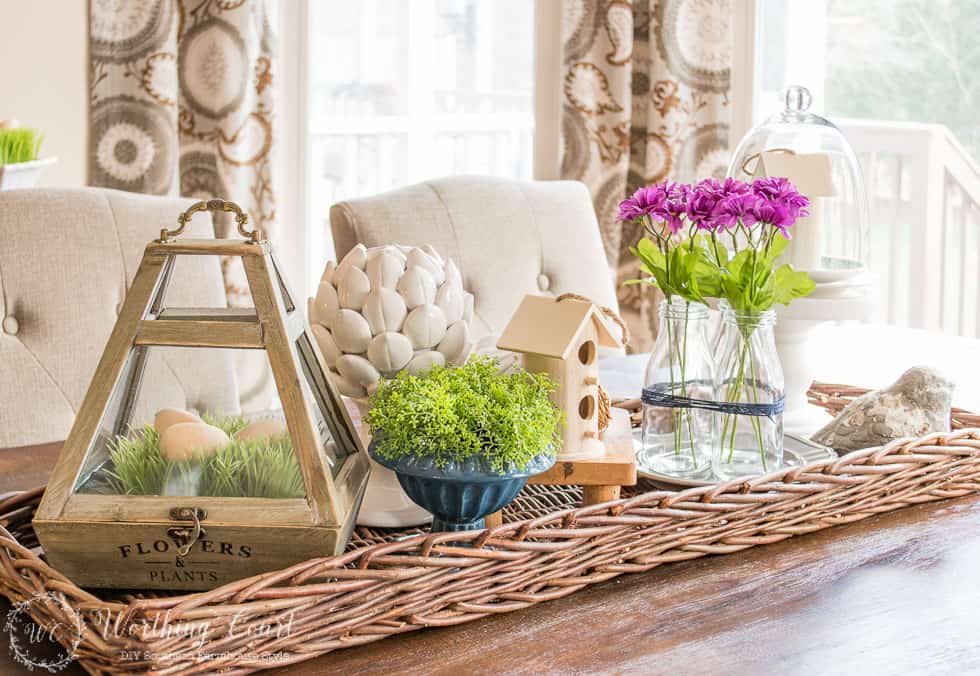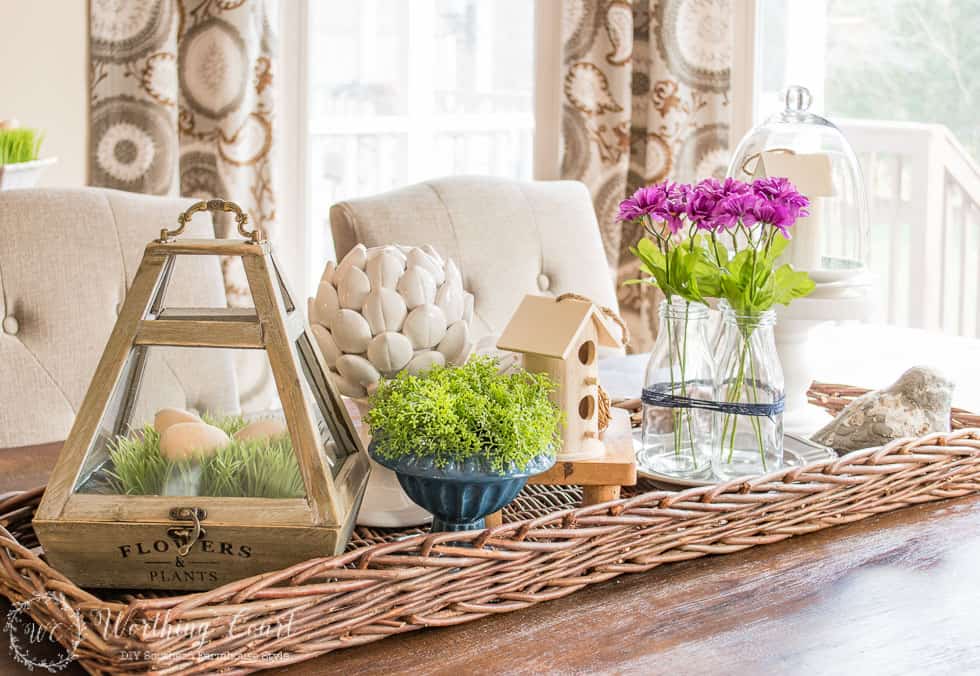 DECORPAD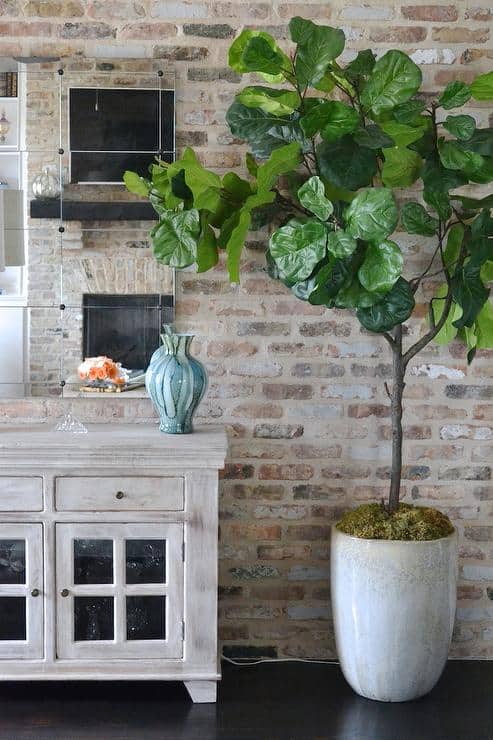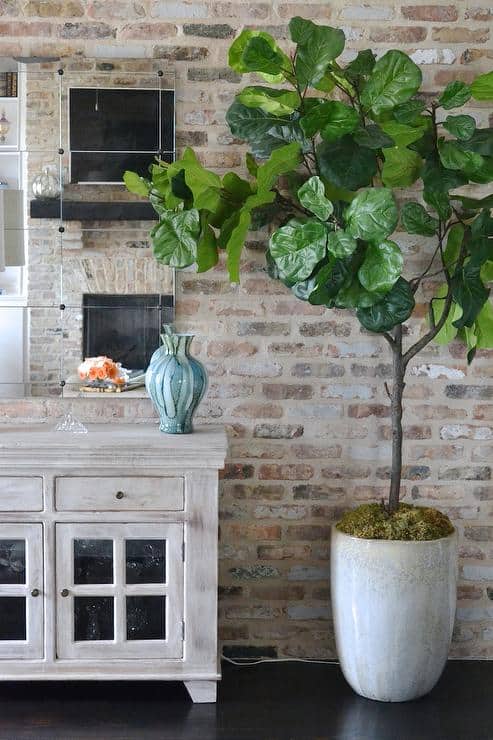 Primp Your Window Treatments
Add ribbon, pompoms or even a band of contrasting fabric to existing draperies or roman shades for a whole new look.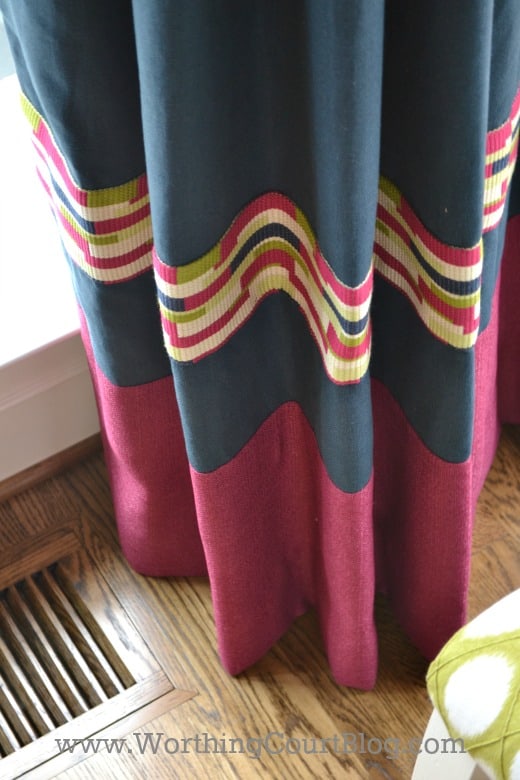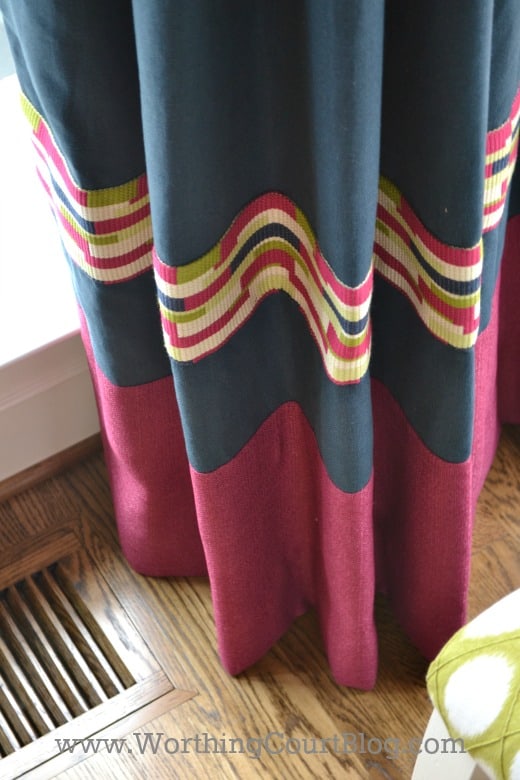 PALMER WEISS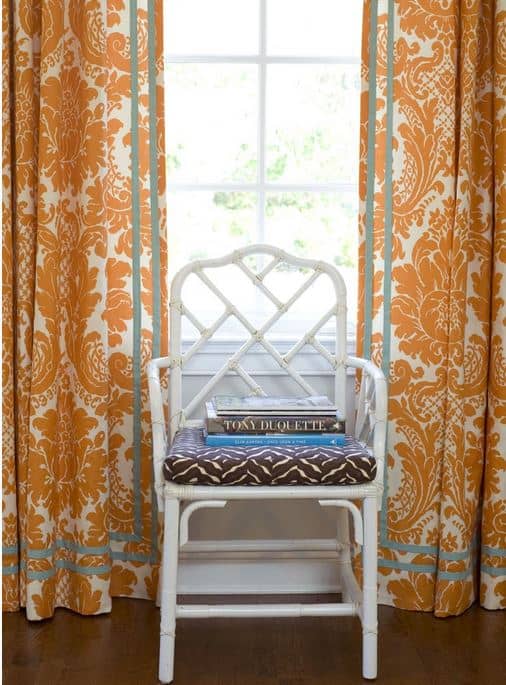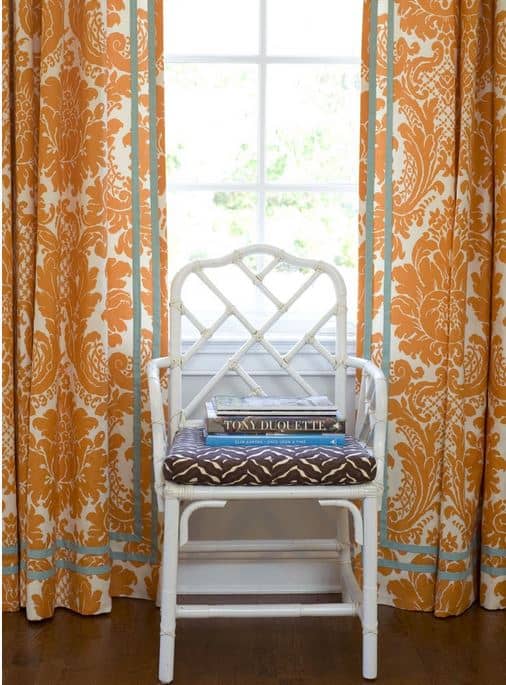 If you want to really open up a room and make it appear larger, raise those curtains rods.  Hang your draperies several inches higher and several inches wider that the window frame.  It will instantly make your ceilings appear higher and your windows look larger.  Plus, it will let in more of that all important natural light.
BALLARD DESIGNS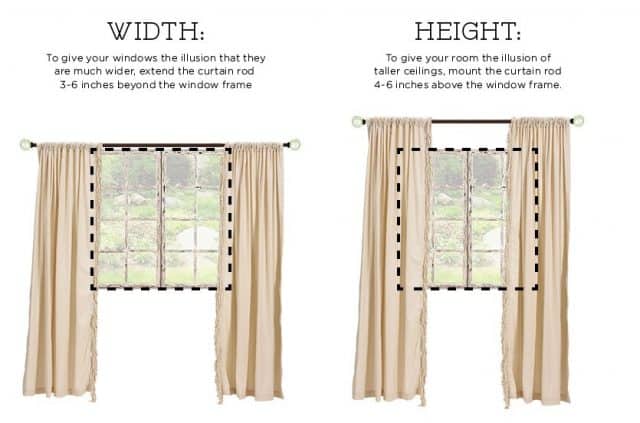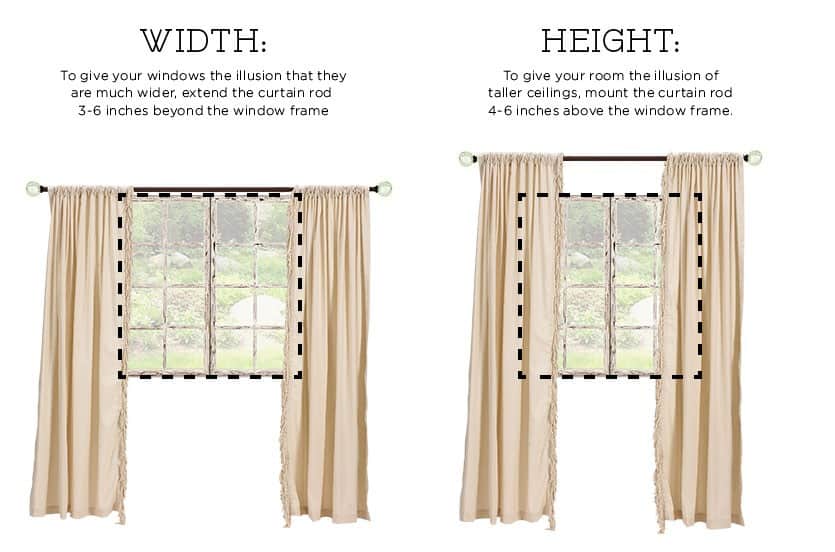 BALLARD DESIGNS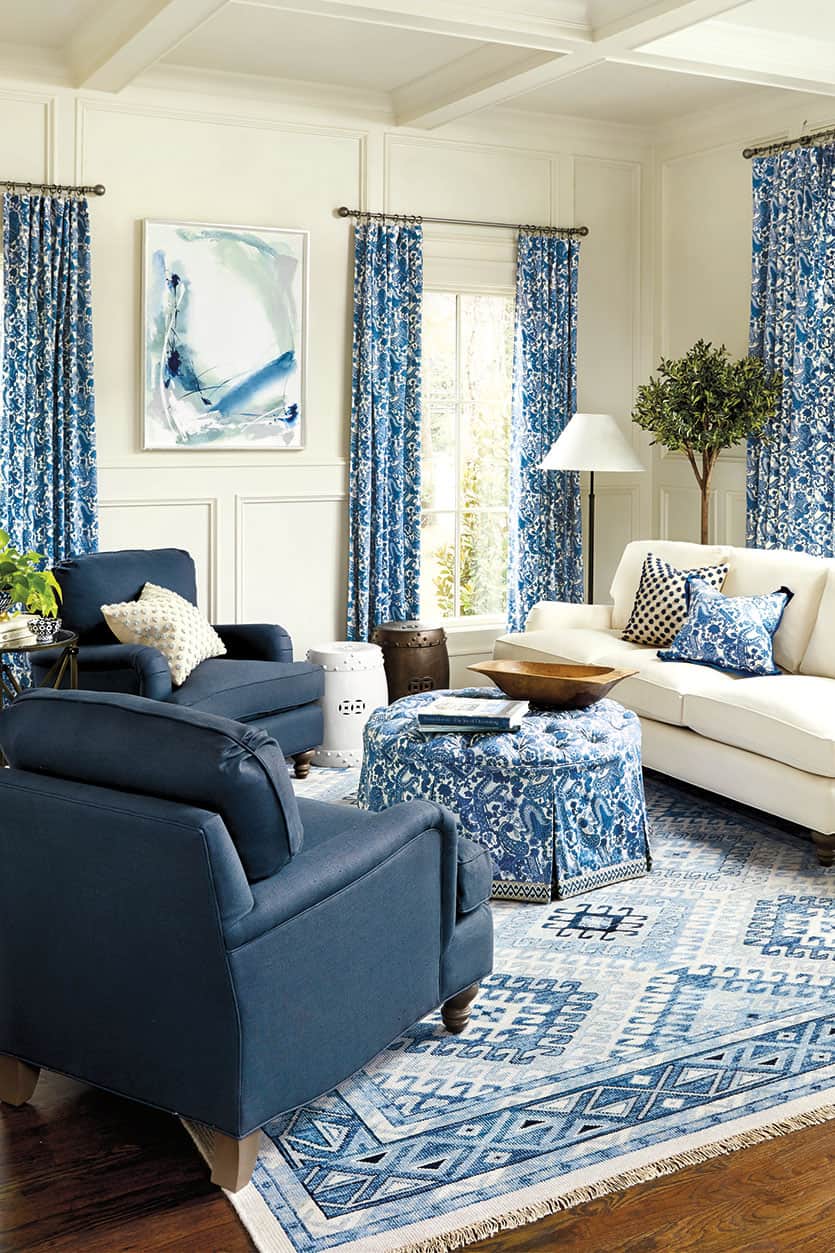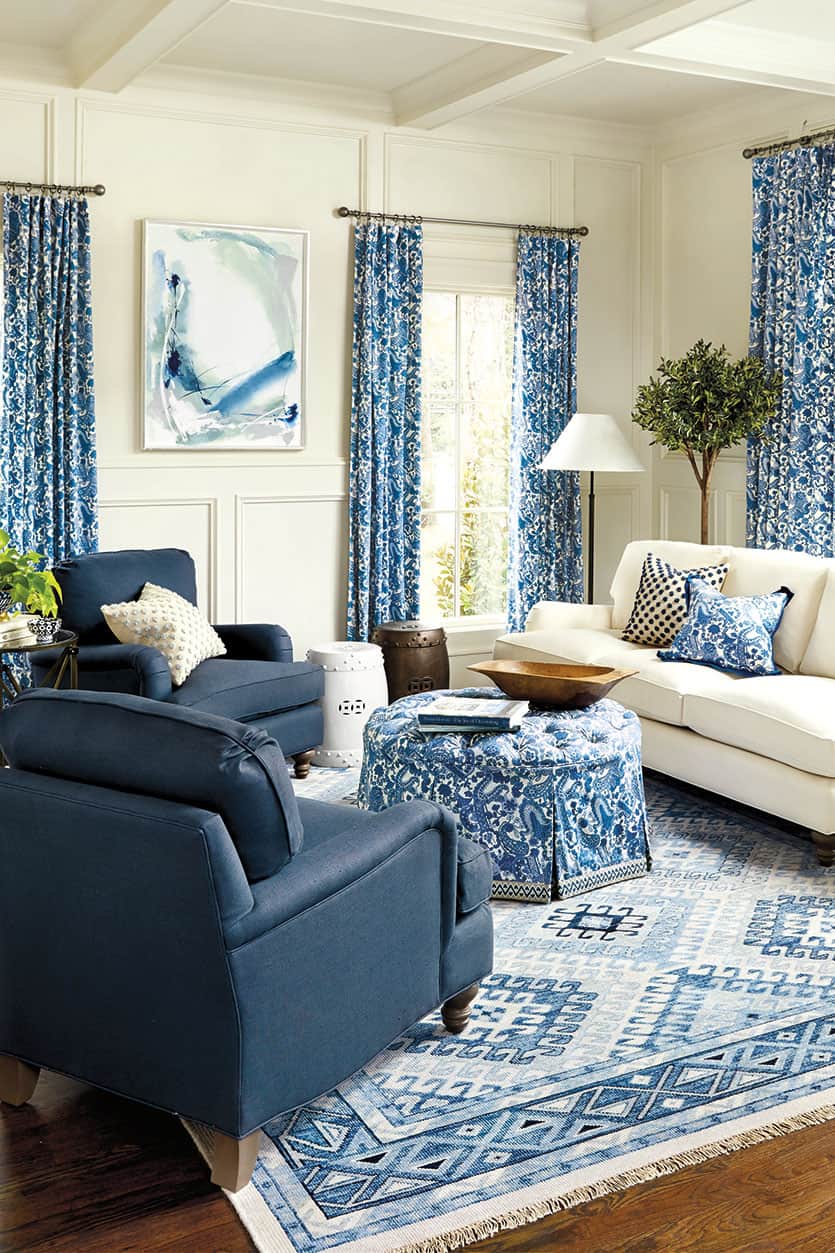 Light It Up!
If one overhead light is all you have in a room, that usually just won't cut it.  To make a room feel welcoming and be functional, you need multiple levels and types of lighting.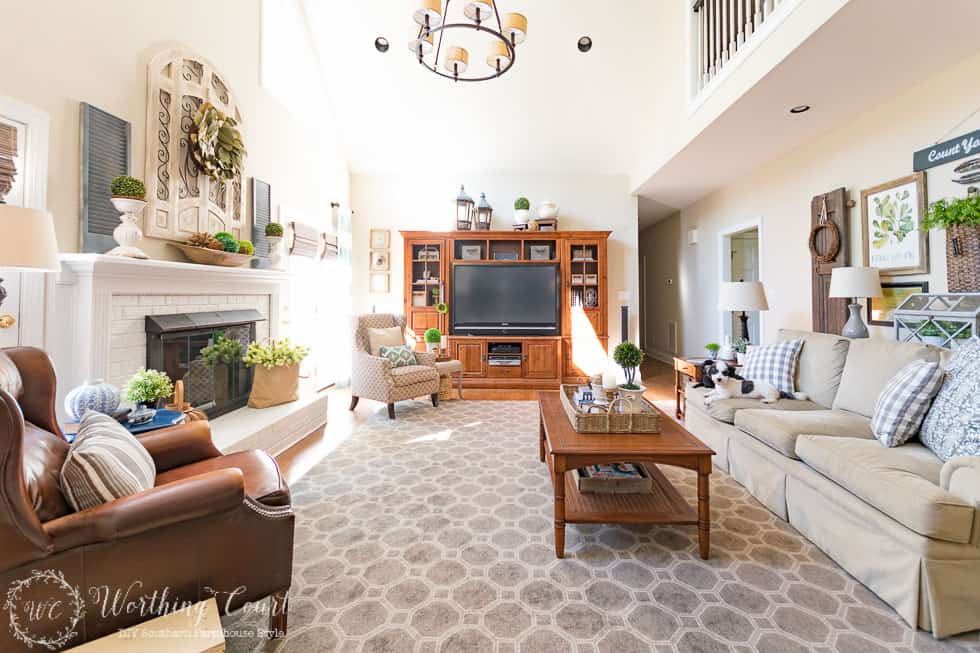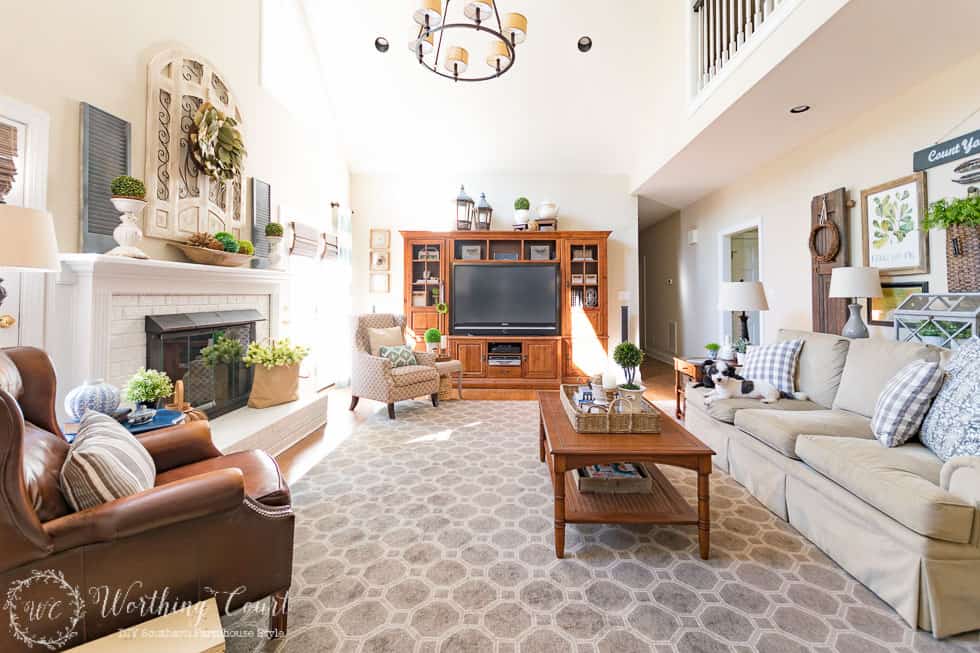 DECOIST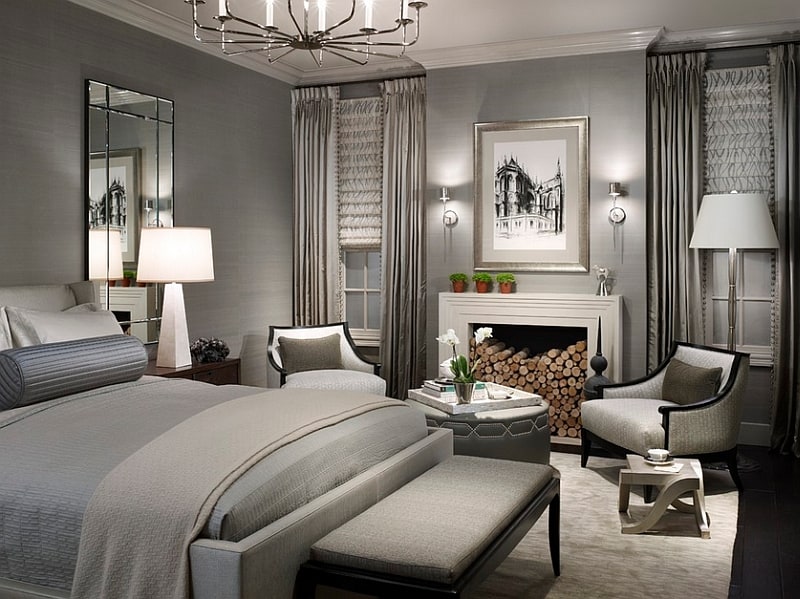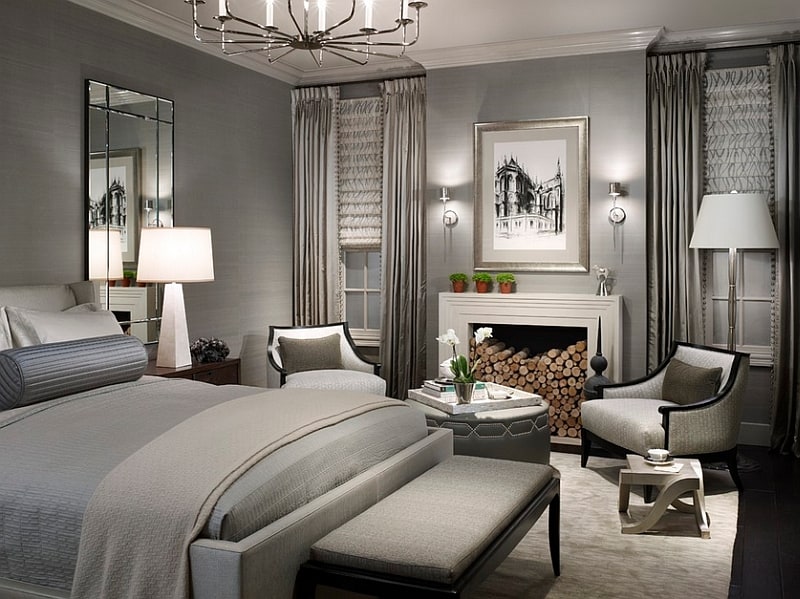 These are just a few ideas that will hopefully inspire you, if you or your pocketbook are in a bit of a decorating slump.  How about you – do you have any favorite ways that you like to freshen your rooms on a budget?
Thank you for sharing!


 Need more help solving common everyday design dilemmas?  Click HERE.