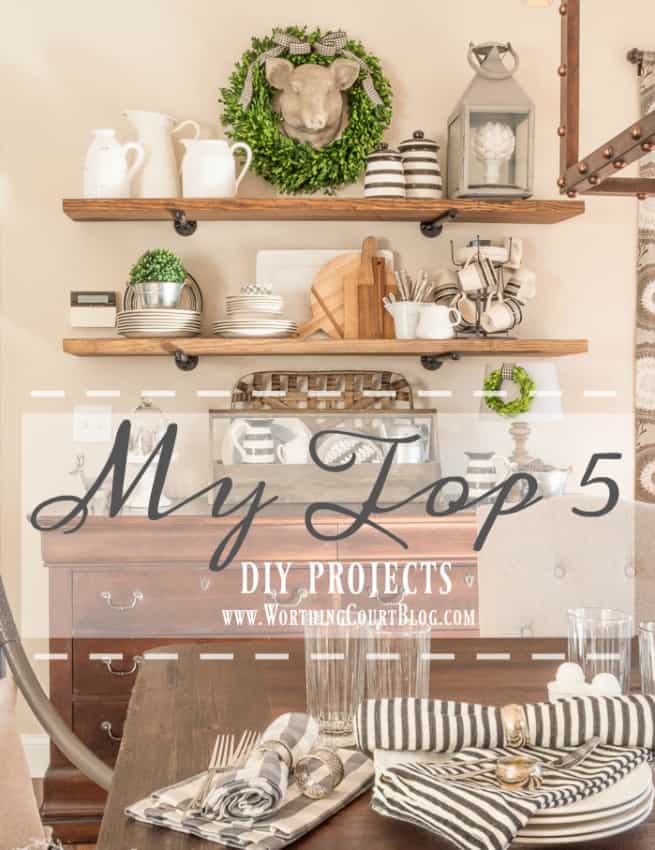 We've lived in our home for a little over two years now and have given it a complete remodel from top to bottom. We removed, replaced and refinished flooring, removed wallpaper and painted the entire interior of the house. We totally gutted our kitchen and master bath. We've completed all of the major work and I'm now going through the house, room by room, to put the finishing touches on.
Naturally, there have a bajillion diy projects along the way. Today I want to share the top five that I think have had the most dramatic impact. They're in no particular order. To read more about the project, just click on the title above the image.
Project #1: Building a sofa table for behind our sofa.
If you saw the Family Room Tour, you may remember me explaining how our sofa is tucked up under an overhang from the upstairs. When the sofa was completely against the wall, it felt too far away from everything else in the room and wasn't cozy at all. Adding a sofa table brought the sofa out into the room just enough so that now I don't feel like I'm sitting in nowhereville.
HOW TO BUILD A RUSTIC SOFA TABLE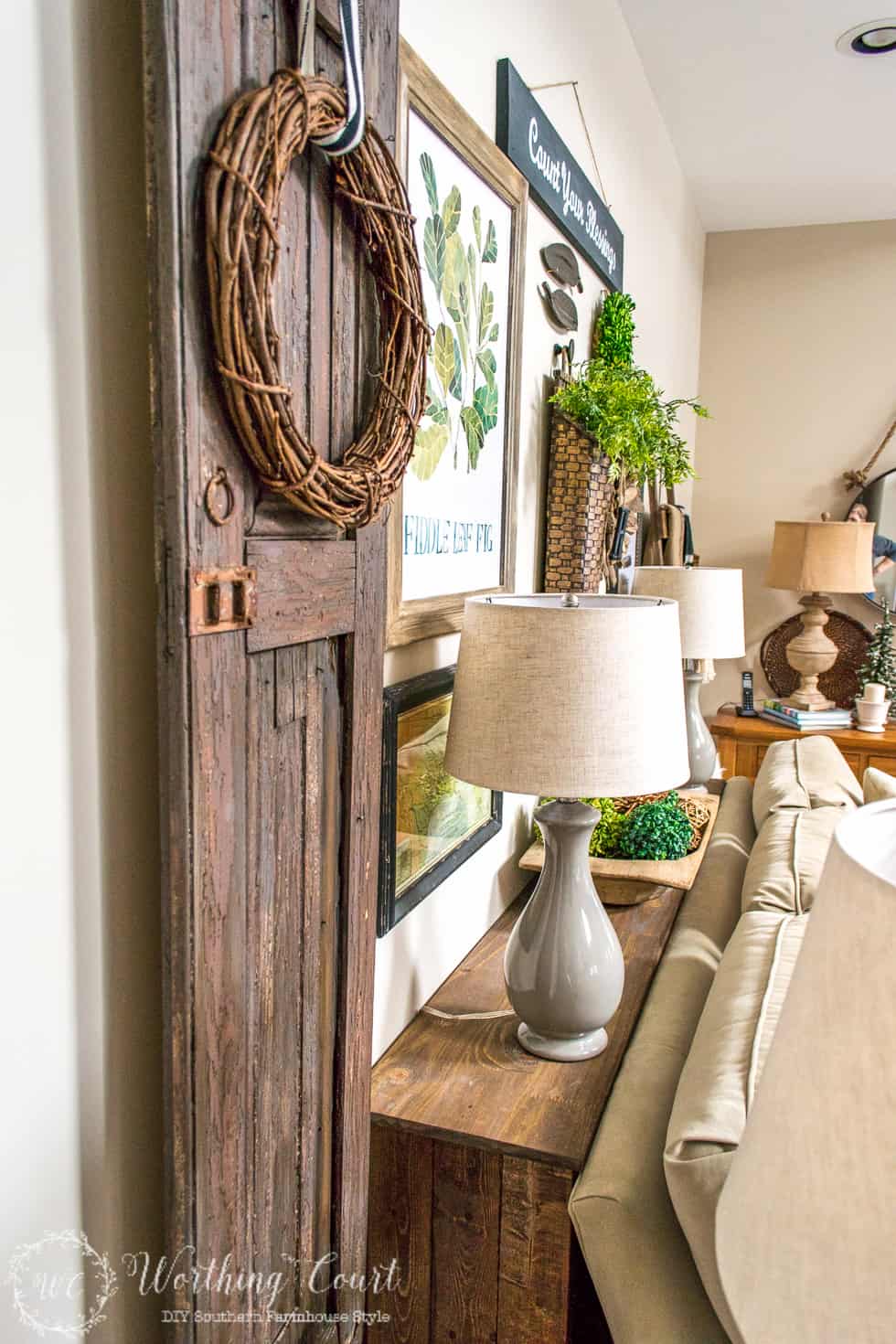 Project #2: Adding rustic shelves to the breakfast area.
I started out with a gallery wall above the sideboard in my breakfast area, but it never quite cut it. No matter how I tweaked it, I just couldn't get it to look right. The shelves were an easy and relatively inexpensive project to do that now gives me the perfect spot for displaying favorite pieces and for decorating for the different seasons and holidays.
SIMPLE DIY PROJECTS FROM MY BREAKFAST AREA MAKEOVER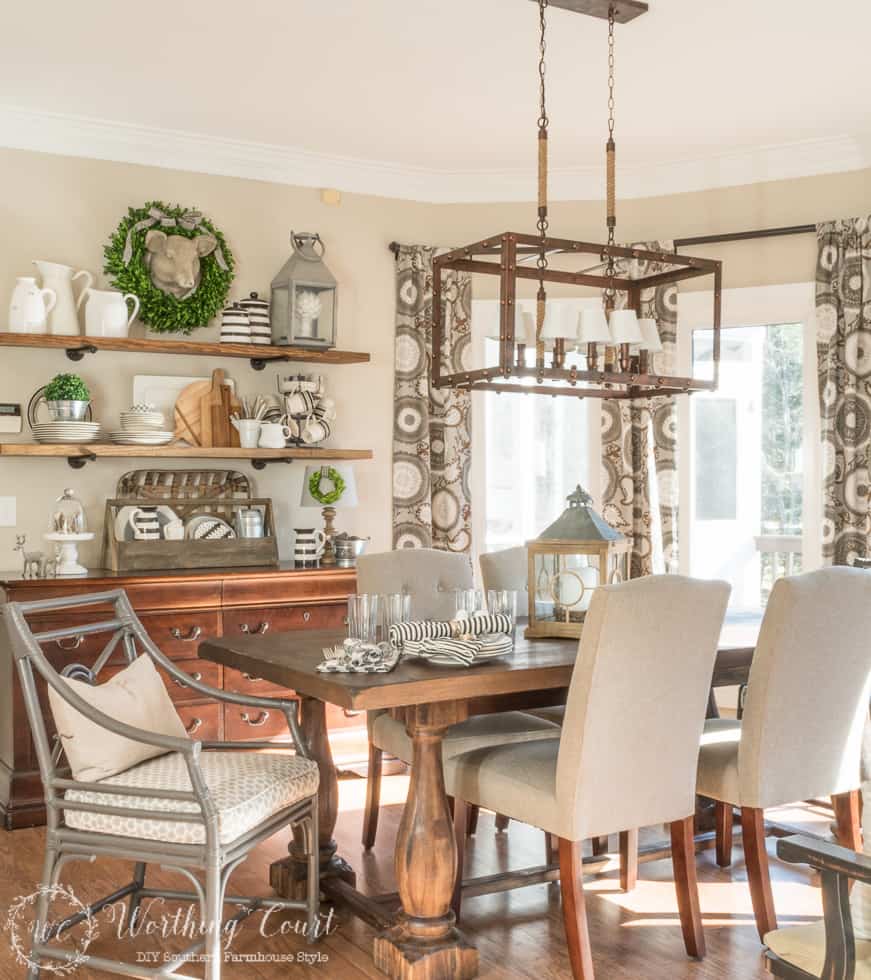 Project #3: Painting the chairs, table and sideboard in our dining room.
This was a huge one for me. Not because it was hard, but because I literally agonized over the decision to paint or not for a looong time. I knew that once it was done, it was done and there was no going back and no buying new furniture. Hands down, it was the best "risk" I ever took! I don't think that my dining room makeover would have turned out nearly as well had I not painted the furniture.
FARMHOUSE DINING ROOM MAKEOVER REVEAL – BEFORE AND AFTER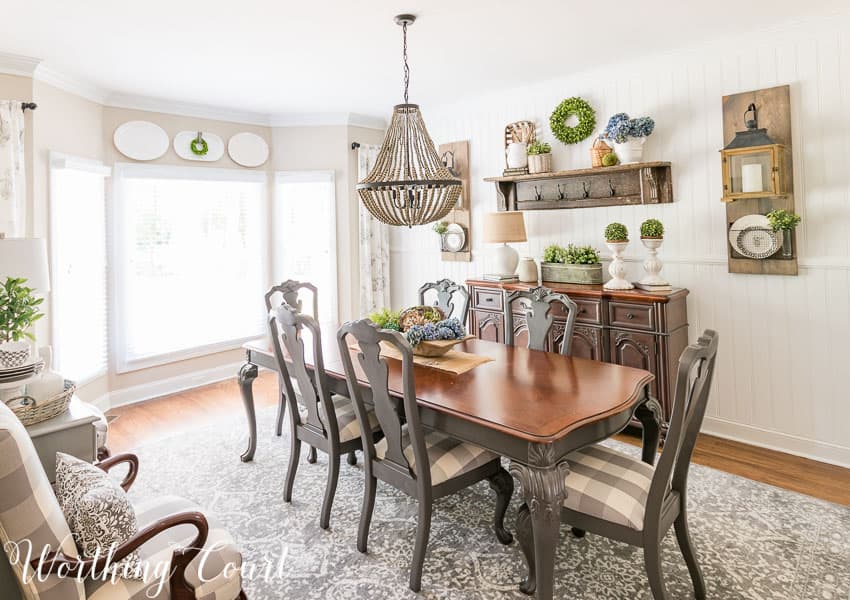 Project #4: Painting the brick, trim and fireplace surround of our fireplace.
I love a good red brick fireplace as much as the next person. But our fireplace was surrounded by oak trim (as was the rest of the trim in the family room) and that had to go. It was just too dark and too dated for me. Another example of the transforming power of paint!
FIREPLACE MAKEOVER BEFORE AND AFTER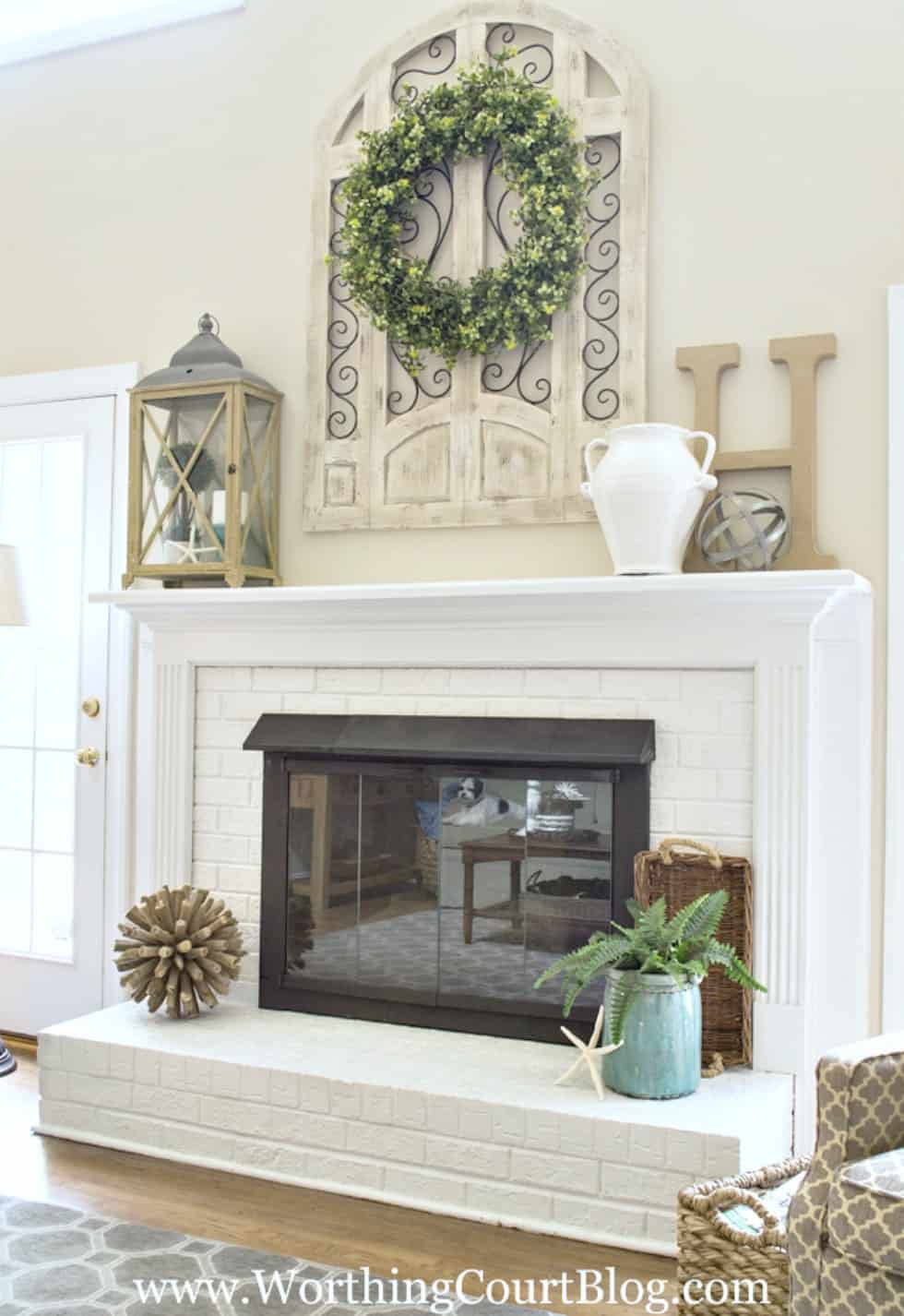 Project #5: Reusing our old kitchen cabinets in the remodeled laundry room.
Our laundry room would not be nearly as functional and as full of storage as it is, if we had not kept some of the old cabinets from the original kitchen and reinstalled them in the laundry room. If we had purchased new, the budget would have taken a big hit and the laundry room would not be nearly as useful as it is.
LAUNDRY ROOM REMODEL REVEAL – BEFORE AND AFTER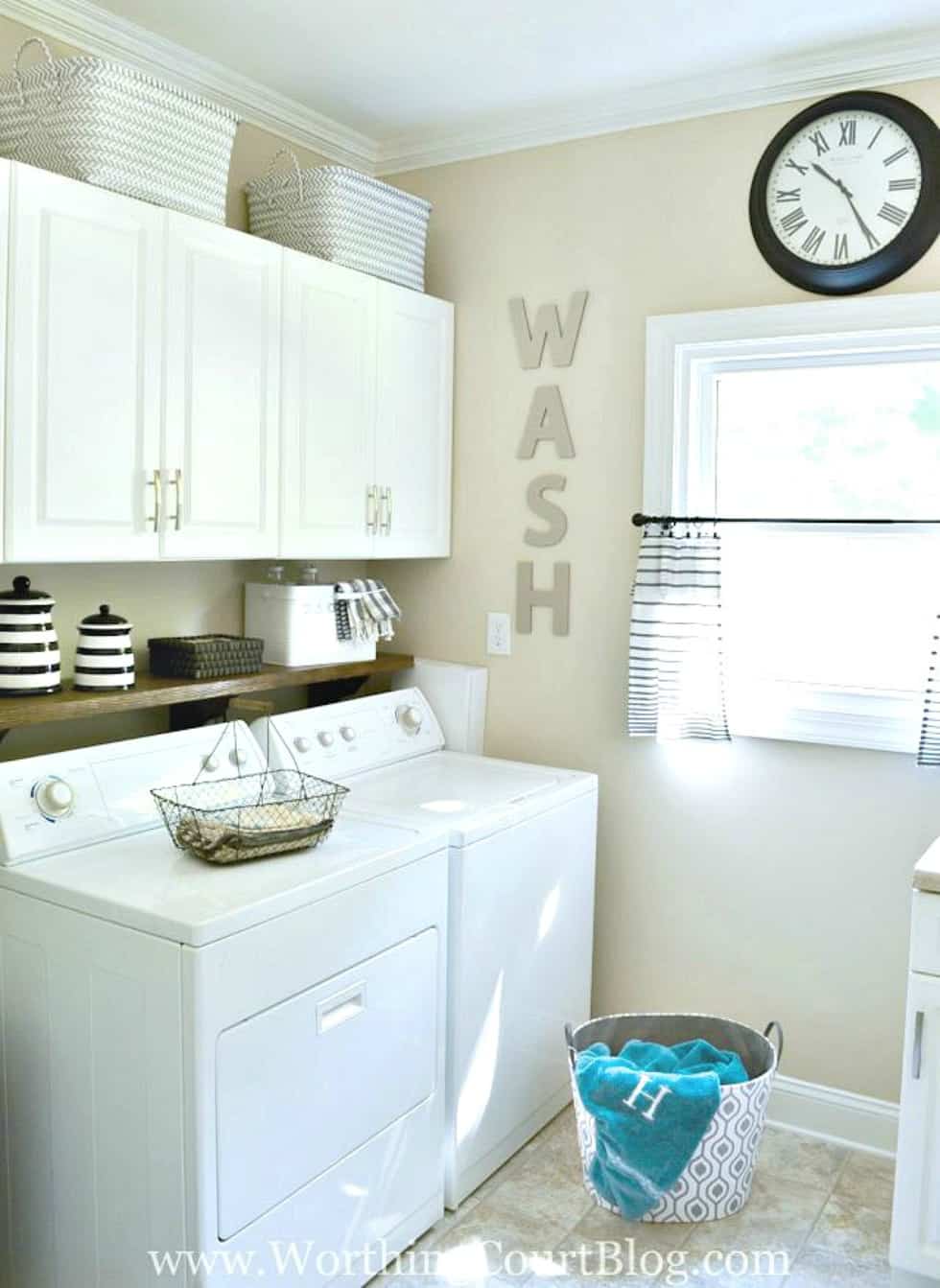 So, there you have it – the top five diy projects (to date) that I believe have had the biggest impact in the remodel and updating our our twenty year old home. Have you ever looked around your home and figured out which of your projects have made the biggest difference to you?