35 Fall Decorating Ideas For Every Room In Your Home
Thirty-five different, easy and practical ideas for decorating every room in your home and making it cozy for fall.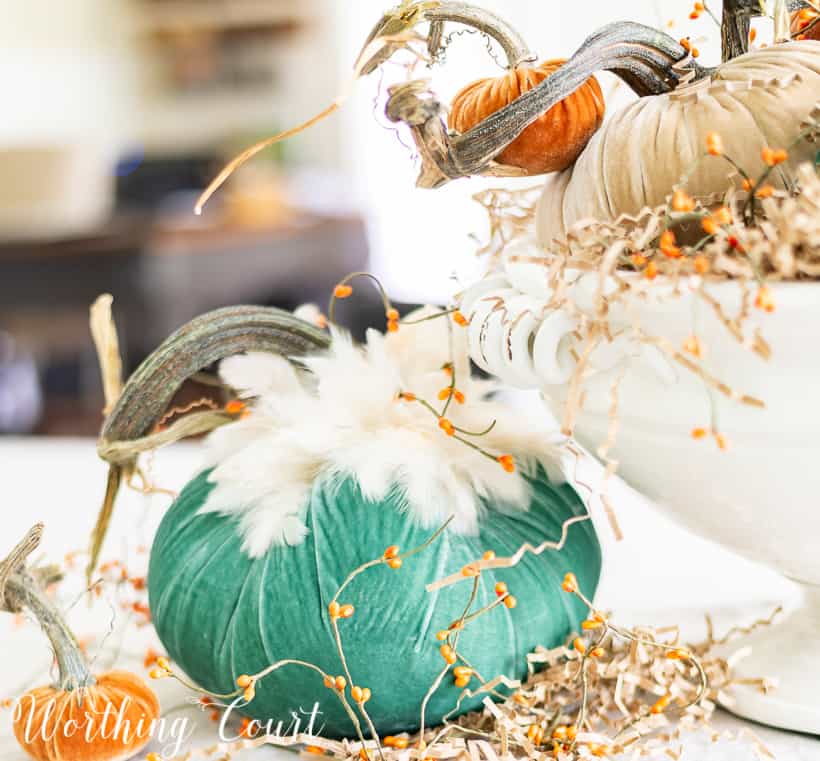 Fall is my favorite time of year to decorate for. I think my house loves it too, because the warm and cozy colors seem to make it come alive!
Whether decorating for a season, a specific holiday or just for general everyday looks, remember that it's all in the details. Today, I'm sharing 35 different, easy and practical ideas to spark your creativity for adding those fall details to every room in your home!
START OFF BY USING A COZY COLOR PALETTE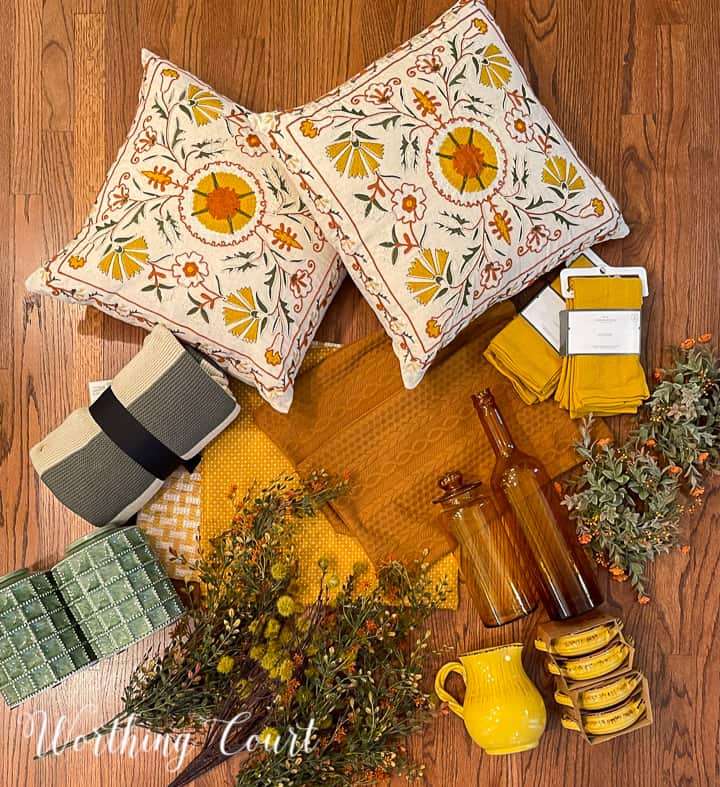 Fall is the richest color season of all in nature, so bring it into your home!
Whether you use traditional fall colors or prefer more of a neutral vibe, make sure that your colors are richly saturated.
If you prefer a neutral color palette, just be sure to add pieces with plenty of texture to get that cozy feeling.
Just a few pops of fall color here and there will do the trick. No need to make your home scream, "it's fall!" when you enter.
Check out this post for 12 cozy color combinations that work for fall. Big secret – yellows and oranges are the only cozy fall colors out there!
DECORATING YOUR FRONT PORCH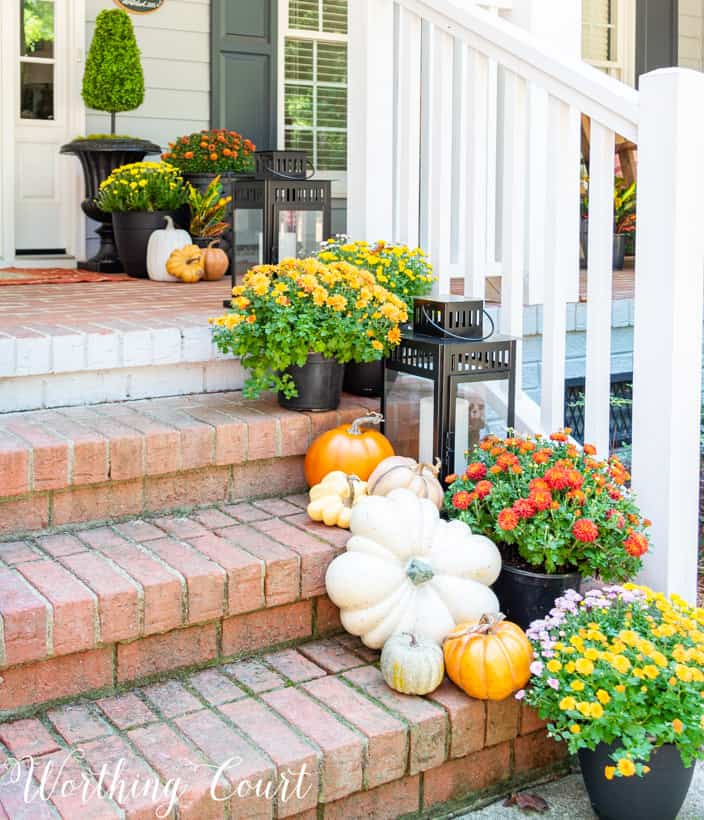 Fall is traditionally known as the harvest season, so fill your porch with a bounty of pumpkins, gourds and mums to reflect that idea.
Add battery operated candles with a timer to lanterns for a warm, welcoming glow at night.
Think outside of the box. Create an instant fall planter by adding a few pumpkins mingled in with your plants.
Grapevine wreaths are super easy to use for making a fabulous wreath for your door. Purchase wreath, place fall picks between the branches of the wreath, add a bow – done!
For an unexpected touch, drape a throw over the side or back of chairs or benches on your porch.
Layer two or more door mats in fall colors at your front door.
DECORATING THE FOYER OR ENTRYWAY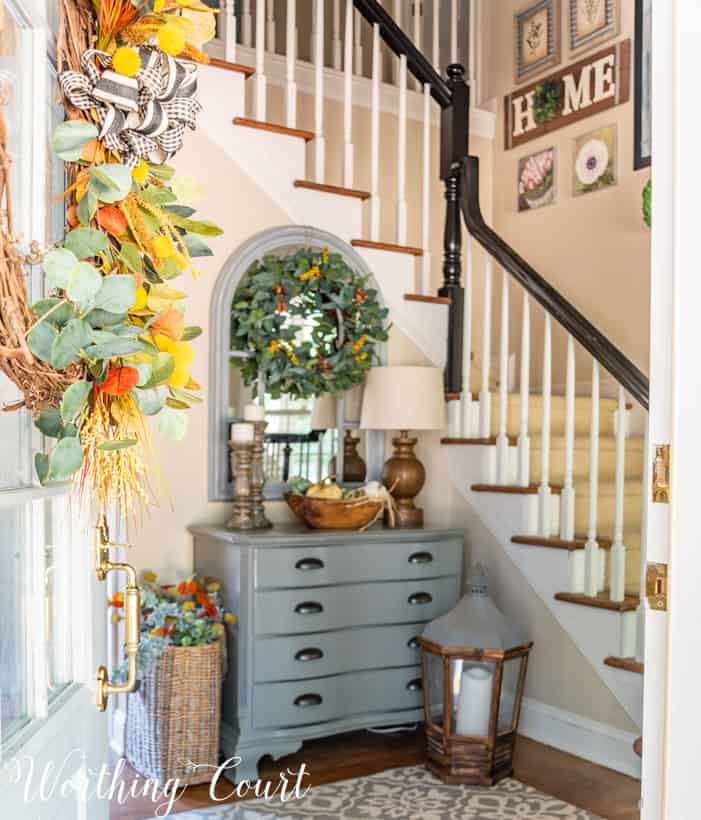 Add a seasonal wreath to your foyer mirror. Suction cups or Command Hooks make this so simple!
Adding wood elements brings a feeling of welcoming warmth and coziness.
Tuck seasonal stems into baskets that already contain year-round foliage.
Change the rug in your entryway for one with seasonal colors.
If you have room, add a chair with a fall throw and pillow.
Add a small bowl with mini pumpkins or just tuck a single small pumpkin into your everyday vignette.
DECORATING YOUR LIVING SPACES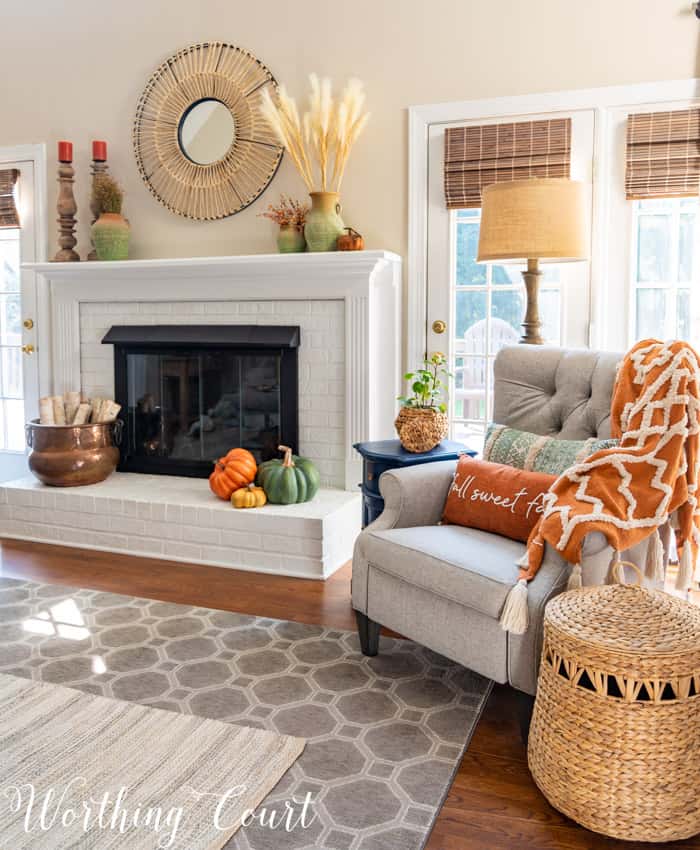 Baskets are perfect for adding fall texture and can hold everything from plants to blankets to seasonal pillows.
Your living space is the perfect place to display a drool-worthy throw.
Add pieces of wood to a basket or container or simply stack it on your hearth, even if you have a gas fireplace.
Drape a strand of beads in a bowl.
Use books as risers to create different levels in a vignette.
Reuse terra cotta pots that you may have used during the summer. They are the perfect fall color!
Add a single pumpkin here and there to an existing shelf or bookcase display.
DECORATING IN THE KITCHEN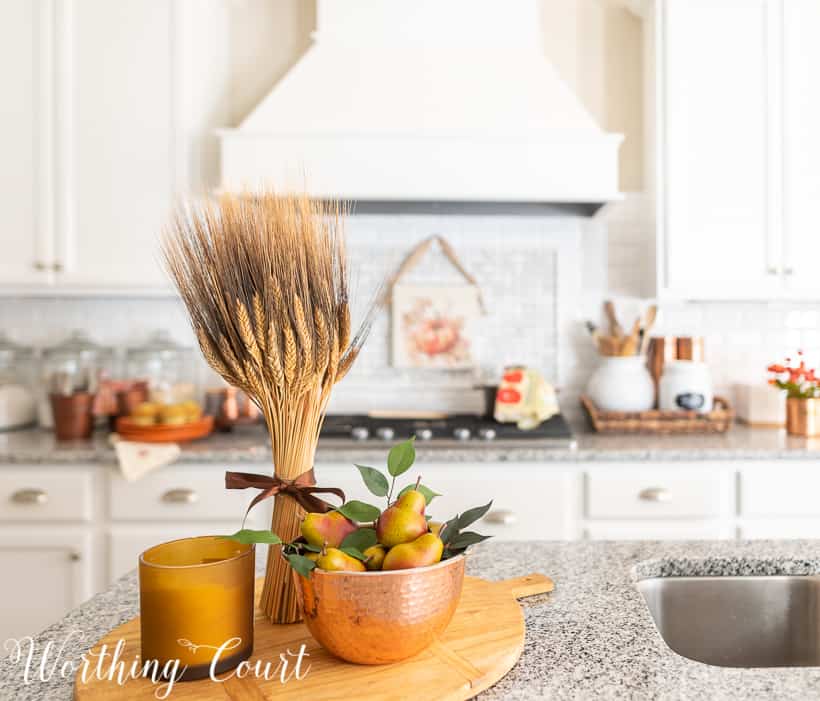 Use Command Hooks or Command Velcro Strips to hang lightweight fall decor from kitchen backsplash tile.
Fill a bowl with real or faux pears or apples – they're the perfect color for fall.
Display a favorite cooking pot on the stovetop with a fall tea towel tucked in the handle. Simply move it out of the way when cooking.
Corral a vignette on the island or counter on a wooden bread tray.
The kitchen is the perfect spot to add touches of copper for fall.
DECORATING THE DINING ROOM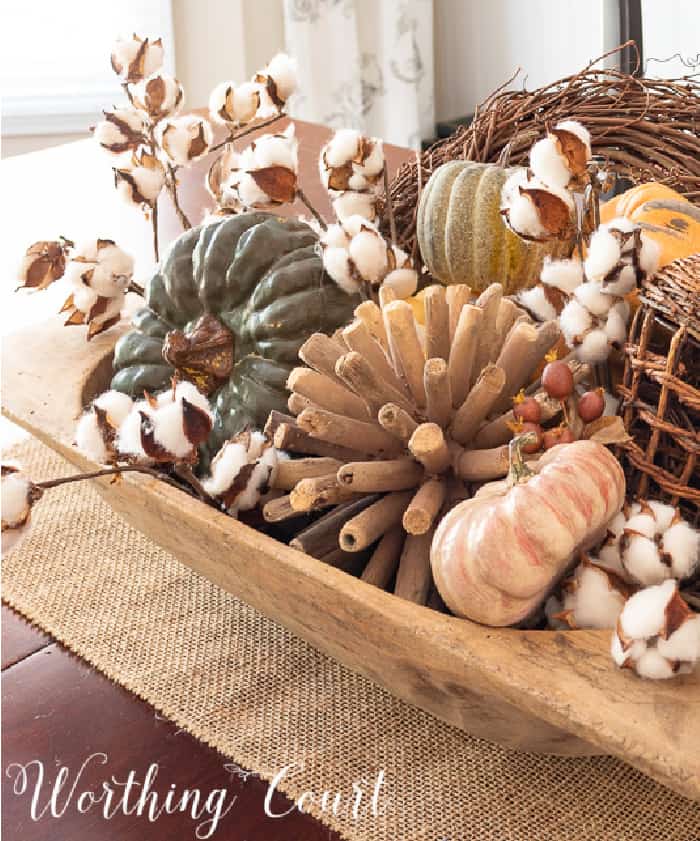 For an easy centerpiece, fill an oblong tray or dough bowl with a variety of fall'ish items.
Change the candles in candle holders to a fall color – easy!
Add a runner down the center of the table and create an arrangement of various colors and sizes of pumpkins turned this way and that.
Add a fall garland down the center of the table in a curved serpentine shape, then tuck candles or other fall items in the curves.
Replace more formal candlesticks with lanterns containing battery operated candles on a remote for a more cozy vibe.
Add a small wreath or candle ring under candles for extra added texture.
Whatever you do, be sure to have fun and enjoy nesting in your home this cozy time of year!